A coupon for hyper-targeted ads? That's what Verizon is offering
Your personal info in exchange for deals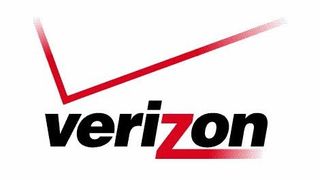 Verizon revealed details Tuesday about Verizon Selects, a new opt-in marketing scheme designed to provide willing customers with hyper-specific ads and offers.
When a Verizon customer opts into Verizon Selects, the carrier "will use location, web browsing and mobile application usage data, as well as other information including customer demographic and interest data" to send targeted ads and offers through email, text, snail mail and other avenues.
Beginning this week, Verizon will reach out to customers and request that they opt in to Verizon Selects, offering coupons and other rewards in exchange for permission to use customers' personal information to deliver ads that are as relevant as possible to every individual.
Verizon promised that the coupons, rewards and offers sent out to Verizon Selects opt-ins will "most likely" come from popular retailers, though third party marketers will also have access to data about Verizon Selects users.
Once you're in, can you get out?
Verizon Wireless Vice President of Corporate Communications Torod Neptune wrote on Verizon's news room Tuesday that personal information is often traded for coupons and other commercial lures.
That's how Verizon will influence customers to opt in to the program - but can they opt out again afterward?
Verizon's announcement didn't explicitly state whether customers can exit Verizon Selects once they've opted in. In fact, the language Neptune used seemed specifically designed to be vague on that topic:
"Customers can opt-in or change their choices at any time at the Verizon Selects site," Neptune wrote, not mentioning whether those choices include one to opt out.
"Separate from Verizon Selects, there are several other Precision Market Insights solutions that provide customers with an opt-out choice," he added. Separate from Verizon Selects?
Thankfully, a Verizon spokesperson confirmed to TechRadar that it is indeed possible to opt out of Verizon Selects through the program's website.
Is Verizon Selects a privacy concern?
Santa Clara University law professor Eric Goldman told TechRadar that he doesn't believe Verizon Selects presents any privacy issues. On the contrary, "If Verizon gets proper consent and consumers can change their mind if the program isn't working for them, I think this is great," he wrote in an email.
Getting user consent is not a free pass though: "For example, a few years ago, Sears installed spyware on users' computers with their consent, but the FTC busted Sears for not adequately explaining to users all of the ways they were being surveilled," Goldman added.
Verizon does seem to have a decent grasp on the privacy concerns that Verizon Selects may raise, though.
"We are asking customers to opt in to Verizon Selects because of the types of information being used and because the capabilities provided to third-party marketers gives them the ability to reach customers directly," Neptune wrote on Tuesday.
"It's important to remember that Verizon DOES NOT share information that identifies customers personally outside of Verizon," he added.
Neptune also reiterated in Tuesday's announcement that all Verizon users, regardless of Verizon Selects participation, can adjust their privacy settings at any time on Verizon's website.
Sign up to receive daily breaking news, reviews, opinion, analysis, deals and more from the world of tech.
Michael Rougeau is a former freelance news writer for TechRadar. Studying at Goldsmiths, University of London, and Northeastern University, Michael has bylines at Kotaku, 1UP, G4, Complex Magazine, Digital Trends, GamesRadar, GameSpot, IFC, Animal New York, @Gamer, Inside the Magic, Comic Book Resources, Zap2It, TabTimes, GameZone, Cheat Code Central, Gameshark, Gameranx, The Industry, Debonair Mag, Kombo, and others.
Micheal also spent time as the Games Editor for Playboy.com, and was the managing editor at GameSpot before becoming an Animal Care Manager for Wags and Walks.