Origin's hybrid gaming desktop Big-O goes small
Big things come in small packages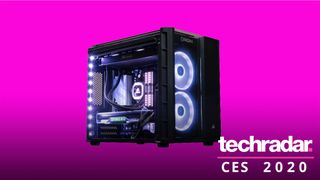 (Image credit: Origin; Future)
The latest addition to the Origin PC Big-O family brings in a few changes this year. Recently launched at CES 2020, Big-O is smaller and more affordable than any of its previous builds, and well, just accessible to the public in general.
Though unfortunately for Nintendo Switch users, the 2020 Origin Big-O only comes with a choice of two consoles. Whereas its 2019 predecessor came in three console choices – PlayStation 4 Pro, Xbox One X and Nintendo Switch – the 2020 model of this hybrid gaming desktop only comes with PS4 Pro or Xbox One S.
Not that we're complaining. After all, when the manufacturer released all those exciting details about Big-O in 2019, they also told us that none of the models were up for purchase. This time around, these highly coveted hybrid gaming desktops, which combine a liquid-cooled PC and a liquid-cooled gaming console in one chassis (that of the CORSAIR Crystal Series 280X), are very much available for purchase, so long as you've got the cash to spare. In fact, you can order one of these babies now starting at $2,499 (about ₤1,900, AU$3,600).
The Origin PC Big-O for 2020 is also highly customizable, especially its PC side, so you can choose your components – from the processor and graphics card down to the motherboard and cooling system – and build your own Big-O. Well, that is, based on the options on hand. Just know that you'll be spending a lot more than the aforementioned price.
How exactly does this hybrid gaming desktop work?
We have yet to test the Origin PC Big-O ourselves, but according to the company, the both the PC side and the console side have separate power connections and HDMI outputs. So basically, you can use both sides at the same time, as long as you have two displays or a multiple input monitor.
You can also decide to get an Elgato 4K60 Pro capture card, which allows you to stream and capture any of your console gameplay – up to 4K – to your PC. With this Frankenstein-level gaming contraption, you'll never have to leave your chair again.
The Origin PC Big-O may be configured to boast up to 2TB storage drive (for both PC and console), Intel Core i9-9900K or AMD Ryzen 9 3950X processor, NVIDIA GeForce RTX Titan graphics card, and 64GB of memory.
Check out all of TechRadar's CES 2020 coverage. We're live in Las Vegas to bring you all the breaking tech news and launches, plus hands-on reviews of everything from 8K TVs and foldable displays to new phones, laptops and smart home gadgets.
Sign up to receive daily breaking news, reviews, opinion, analysis, deals and more from the world of tech.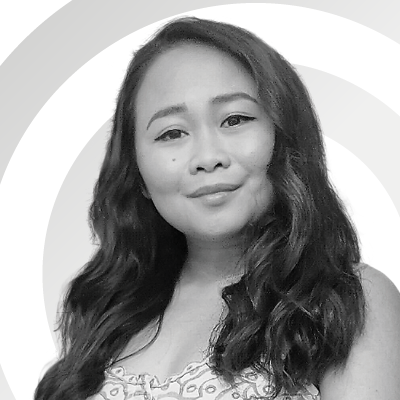 Computing Reviews and Buying Guides Editor
Michelle Rae Uy is the Computing Reviews and Buying Guides Editor here at TechRadar. She's a Los Angeles-based tech, travel and lifestyle writer covering a wide range of topics, from computing to the latest in green commutes to the best hiking trails. She's an ambivert who enjoys communing with nature and traveling for months at a time just as much as watching movies and playing sim games at home. That also means that she has a lot more avenues to explore in terms of understanding how tech can improve the different aspects of our lives.