Nvidia GeForce RTX 3050 Ti and RTX 3080 Ti Desktop GPUs are on the horizon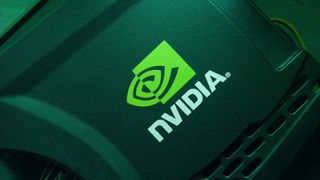 (Image credit: Konstantin Savusia / Shutterstock)
We reported earlier this week that a new RTX 3050 Ti GPU was joining Nvidia's lineup of mobile graphics cards for budget-friendly gaming laptops. We suspiciously didn't hear anything regarding a desktop version of the card for DIY PC builders and upgrades, but it looks like an official announcement could be on the horizon.

This is in addition to existing rumors that we'll soon be seeing the RTX 3070 Ti and RTX 3080 Ti launching on May 26 2021. With three new graphics cards up for grabs, and Bitcoin falling in value, will we finally be able to buy a new GPU?
[EEC] Palit RTX 3080Ti/3070Ti/3050Ti (?) Series. https://t.co/66LSAVycIb pic.twitter.com/K4DXfOYPKjMay 12, 2021
Keep your eye on the TI
Palit, a third party GPU manufacturer who you might recognize from its outrageously blingy GameRock edition of the RTX 3000 series may have accidentally released plans to release the RTX 3050 Ti desktop card. The information was leaked by Twitter user @Komachi_Ensaka who published a SKU lineup listing 25 different product codes relating to the RTX 3050 Ti, 20 for the RTX 3070 Ti listings and just five for the high-end RTX 3080 Ti.

It's very unlikely we'll see that many variants of each GPU model, but PCGamesn suggests that this could hint at regional availability and bundles rather than 60 different card styles. It should go without saying that a tweet isn't any official proof that we will see the rumored Ti GPUs anytime soon, or if they're even guaranteed to release at all.

We currently have no pricing information for the RTX 3070 Ti or RTX 3050 Ti, but the ongoing shortage of silicon could mean that availability is tight at launch, despite having three different varieties to choose from. We currently estimate the RTX 3080 Ti will cost around $1,199 (£1,099, AU$1,899), but other leaks with retail prices displayed suggest it could be wildly more expensive than we hoped. Only an official announcement from Team Green will put our minds at ease.

Via PCGamesN
Sign up to receive daily breaking news, reviews, opinion, analysis, deals and more from the world of tech.
Jess is a former TechRadar Computing writer, where she covered all aspects of Mac and PC hardware, including PC gaming and peripherals. She has been interviewed as an industry expert for the BBC, and while her educational background was in prosthetics and model-making, her true love is in tech and she has built numerous desktop computers over the last 10 years for gaming and content creation. Jess is now a journalist at The Verge.