It's been a while since Nvidia has released a new generation of graphics cards. Over the last year or so we've been on the edge of our seats trying to follow what Nvidia is up to with its next-gen graphics architecture, with speculation around three different codenames – Volta (an architecture some high-end graphics cards are already using), Ampere and Turing – and exactly where these might fit in with company's consumer (GeForce) and pro-targeted GPUs going forward.
Thankfully, that wait is nearly over.
Over the last few weeks, we've seen a ton of rumors crop up regarding the Turing-powered Nvidia GTX 1180 Founders Edition. And, while a lot of the information is still speculation, we have a pretty good feeling that it's right on the nose.
Initial speculation pointed to the GTX 1180 showing up as early as July, but it doesn't look like Nvidia is going to hit that date. The good news is that it looks like it's going to be even more powerful than the Pascal-powered Titan XP. We don't know when we're going to get it, as Nvidia didn't have anything to say about it at Computex 2018 beyond hinting that it'll be coming out a 'long time from now'. Either way, keep this page bookmarked, as we'll update it as soon as any new information comes our way.
Cut to the Chase
What is it? Nvidia's next-generation flagship graphics card
When is it out? Possibly July 2018
How much will it cost? About the same, if not more than the GTX 1080
Nvidia GeForce GTX 1180 release date
The GTX 1180 first popped up on our radar thanks to a Tom's Hardware report that it would show up in July. That's probably not true though, as we didn't get any information about the GTX 1180 at Computex 2018. However, we have seen some reports that Nvidia will reveal its next-generation GPUs at the Hot Chips conference on August 20.
So, now that we know we're not getting it in July, the next possible release window would be Fall 2018. Whether that's right after Hot Chips in September, or close to the holiday shopping season in October or November remains to be seen. We're not sure, but we still think we'll see it before the end of the year.
Either way, the GTX 1180 seems likely to release by the end of the year and we can't wait.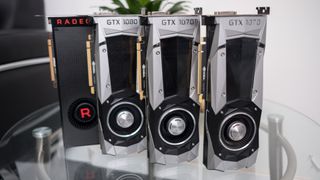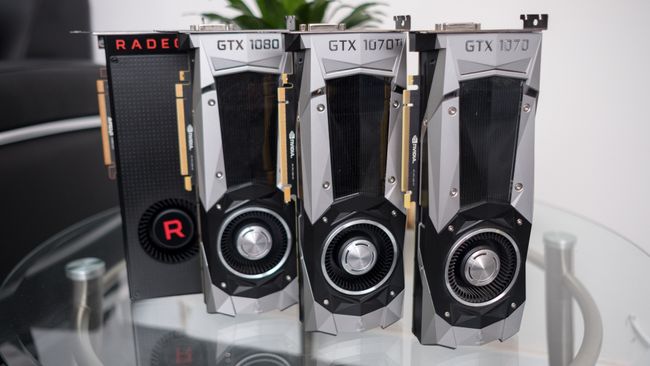 Nvidia GeForce GTX 1180 price
This is where things might get a little tricky, and it's also where we've seen little speculation. With the current segment of 10-series GPUs, Nvidia changed the way they charged for its reference cards by renaming them "Founders Edition", putting an advanced blower-style cooler and vapor chamber cooling system in them and charging $100 more for it.
This approach worked really well for Team Green, so we expect it to do the same this time around. This would put the pricing of the GTX 1180 around $699 (about £520, AU$920), but we could see them raising the price to $749 (about £560, AU$990) or even higher.
For reference, the Nvidia GeForce GTX 1080 Ti and Nvdia GTX 1080 came with a starting prices at $699 (£679, AU$1099) and $599 (£600, AU$925), respectively.
However, we're sure we'll find out exactly what Nvidia will be charging for its new GPU in the very near future either way.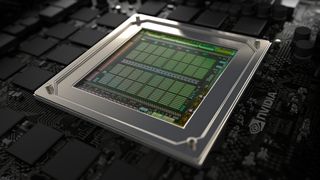 Nvidia GeForce GTX 1180 specs
This is the exciting part of the article. In May, the reported specs of the Nvidia GeForce GTX 1180 were spotted in the TechPowerUp GPU database, and it is looking juicy.
This next-generation card, if this 'spec speculation' is to be believed, is more powerful than even the Nvidia Titan Xp, the most powerful consumer graphics card Nvidia has ever made.
Running at 200 watts and manufactured with a new 12nm process, the GTX 1180 will pack 3,584 CUDA cores, 224 TMUs (texture mapping units), 16GB of GDDR6 VRAM and a rated Floating Point 32 (FP32) performance of a whopping 13 Teraflops.
Compared to 2016's GTX 1080, with its 2,560 CUDA cores, 160 TMUs, 8GB of GDDR5 VRAM and 8.7 teraflops of FP32 performance, you're looking at massive performance gains.
And, it doesn't even end with the reported specs for the GTX 1180 either, as we've also seen rumored specs for the lower-end GTX 1170 pop up on Wccftech. The lower tier card will reportedly run with 2,688 CUDA cores, 168 TMUs, 8-16GB of GDDR6 VRAM and 9.75 Teraflops of FP32 performance.
This means, even if you can't afford the GTX 1180, you can still beat out the last-generation flagship at a bargain price.