WWDC 2022 round-up: iOS 16 overhaul, new M2 MacBook Air, all-new macOS 13 Ventura and more
What was launched, and what's emerged since?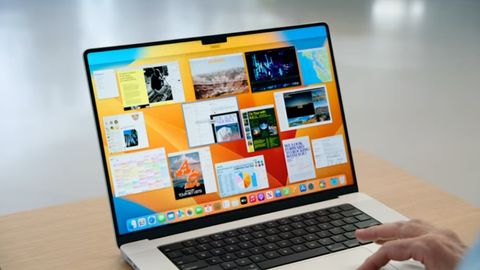 (Image: © Future)
Quick links: everything from WWDC 2022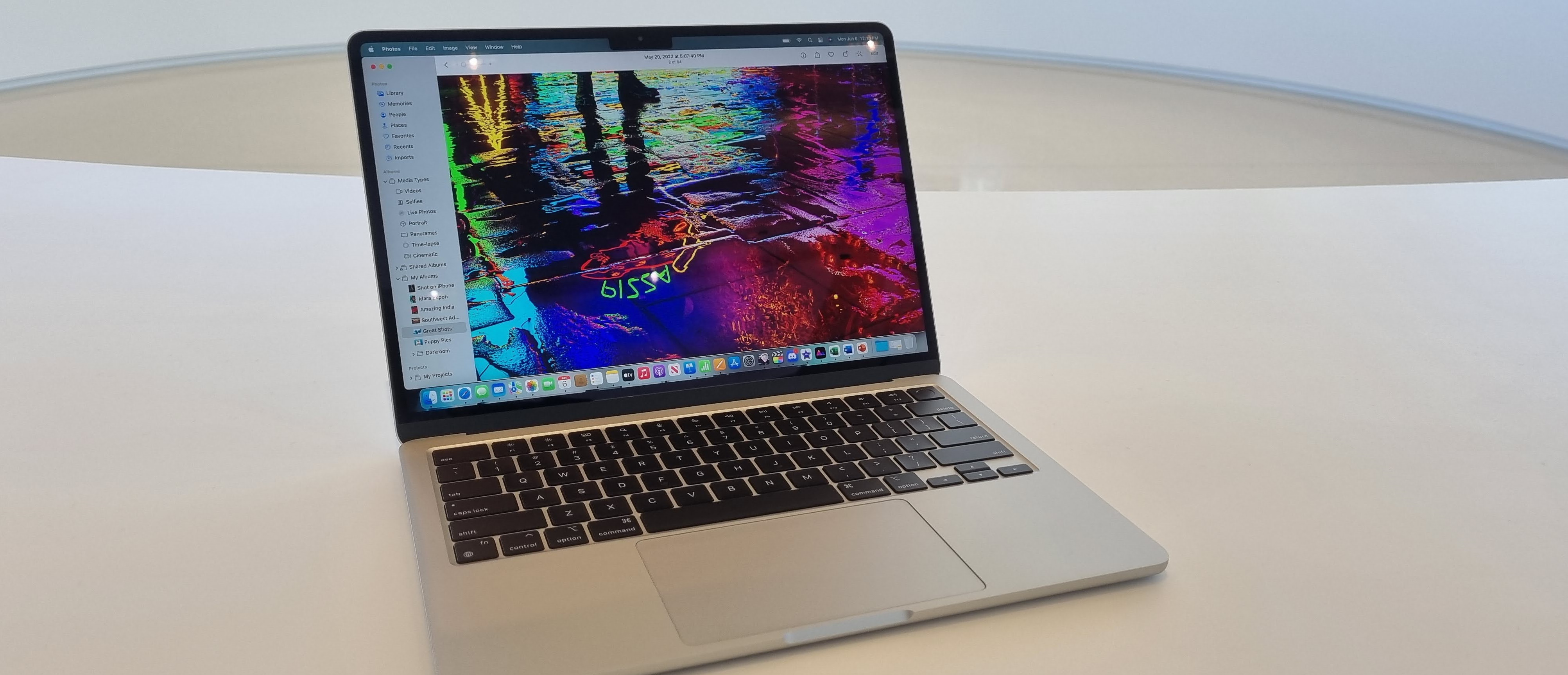 On test
- Hands on: MacBook Air (M2, 2022) review

News
- iOS 16 will let you use Nintendo Switch controllers with your iPhone games
- A bigger, cheaper HomePod may have been revealed in iOS 16 – and I'm here for it
- Apple brings HDR10+ to Apple TV, iPhone and iPad, but there's a catch
- Apple and Meta team up to track your Quest 2 workouts
- iOS 16 lets you easily share Wi-Fi passwords with all your guests
- iPhone 14 Pro always-on display seems even more likely thanks to iOS 16
- Apple says it's game over for the password
- The iPhone is becoming a super-webcam for Macs
- iPhone Messages will finally let you edit your nonsense
- Apple takes on Garmin with new watchOS 9 features
- Apple thinks CarPlay should take over your car's entire dashboard
- Apple MacBook owners can finally join in the gaming fun
- Apple boosts AirPods... by scanning your ears with your iPhone
- tvOS was announced... just very, very quietly

Opinion
- Everyone's talking about MacBook Air's M2 chip, but sound is the real draw here
- MagSafe returning to MacBook Air laptops is a welcome throwback
- Personalized Spatial Audio for AirPods looks good on paper – but I want more
- The iPhone's new webcam powers are a clunky reincarnation of Apple iSight
- Stop buying the Apple Watch 3 now - or you'll regret it
- Apple failed to fix the worst thing about the MacBook Air
- Apple, you broke my heart with the MacBook Air redesign
- Apple just killed 'Damn you, Autocorrect' with iOS 16

All you need to know about...
- iOS 16
- macOS 13 Ventura
- iPadOS 16
- watchOS 9
- Apple M2 chip
- iOS 16 vs iOS 15: What's changed?
- MacBook Air (M2, 2022) vs MacBook Air (M1, 2020)

How to
- Will your Mac get the macOS 13 Ventura update?
- Will your Apple Watch get the watchOS 9 update?
- Will your iPhone get the iOS 16 update?
- Will your iPad get the iPadOS 16 update?
- How to get the iPadOS 16 beta on your iPad
- How to download the macOS 13 Ventura beta
- How to download the iOS 16 beta on your iPhone
Apple's WWDC 2022 keynote has been and gone, and we saw a whole host of new devices and software announced - but, frustratingly for us waiting to see it, nothing on Apple's VR headset.
Tim Cook took to the stage at the event, but for the rest of the world it was a live-stream, although we were very much there to marvel at the need to be flown halfway around the world to watch a big ol' video.
That said, it meant we got to get a very early hands on look with the new MacBook Air (M2, 2022) and the iOS 16 software that's going to make a lot of difference to the way you use your iPhone.
iOS 16 was launched, but sadly we didn't get any information on the new iPhone 14 Pro range (although, that's to be expected). The key changes were things like: Messages that could be edited or unsent, a new lock-screen that allows widgets and more customization - it made a huge difference to the way you're going to use your iPhone.
macOS 13 Ventura brings with it a whole raft of new changes, including better Stage Manager to handle your windows, an all-new weather and clock app, improved Mail and Safari - but the exciting thing is the gaming upgrade, with things like Resident Evil Village making a big splash.
Oh, and you can use your iPhone as a clip-on webcam automatically now. That one was pretty cool as part of Continuity.
The M2 chip was the big announcement at this event - if you're into your CPUs - promising huge power with far lower drain on the battery. That's a big deal, and could really help push the aforementioned jump into gaming Apple is promising.
It's designed on an enhanced 5nm process, with 5 billion transistors, 100GB/s of memory bandwidth, and up to 24GB of unified memory.
A new MacBook Air is the first to get the new M2 chip inside, and will be coming in four colors - including the new navy blue from the Mac launched earlier this year. It's got the same 13.6-inch Liquid Retina display as before, four speakers and up to 24GB of unified memory. This MacBook Air will be available in July starting at $1,199
watchOS 9 is a pretty radical upgrade - with runner and triathletes getting the biggest changes. Heart rate zone monitoring finally comes to the Apple Watch, something we've been asking for for ages, and there's auto-transition for triathletes.
Your Watch will also get enhanced new faces, and banner notifications that won't take over the whole screen - along with better tracking for atrial fibrillation and medication monitoring.
iPadOS 16 brought a few key changes to the hardware - one of which is being able to resize windows and move them about on the screen to make it easier to multi-task. We're finally getting a Weather app in the new devices, and better ability to use it with a second screen. Joint message boards might seem minor, but will actually bring a fairly large upgrade for families.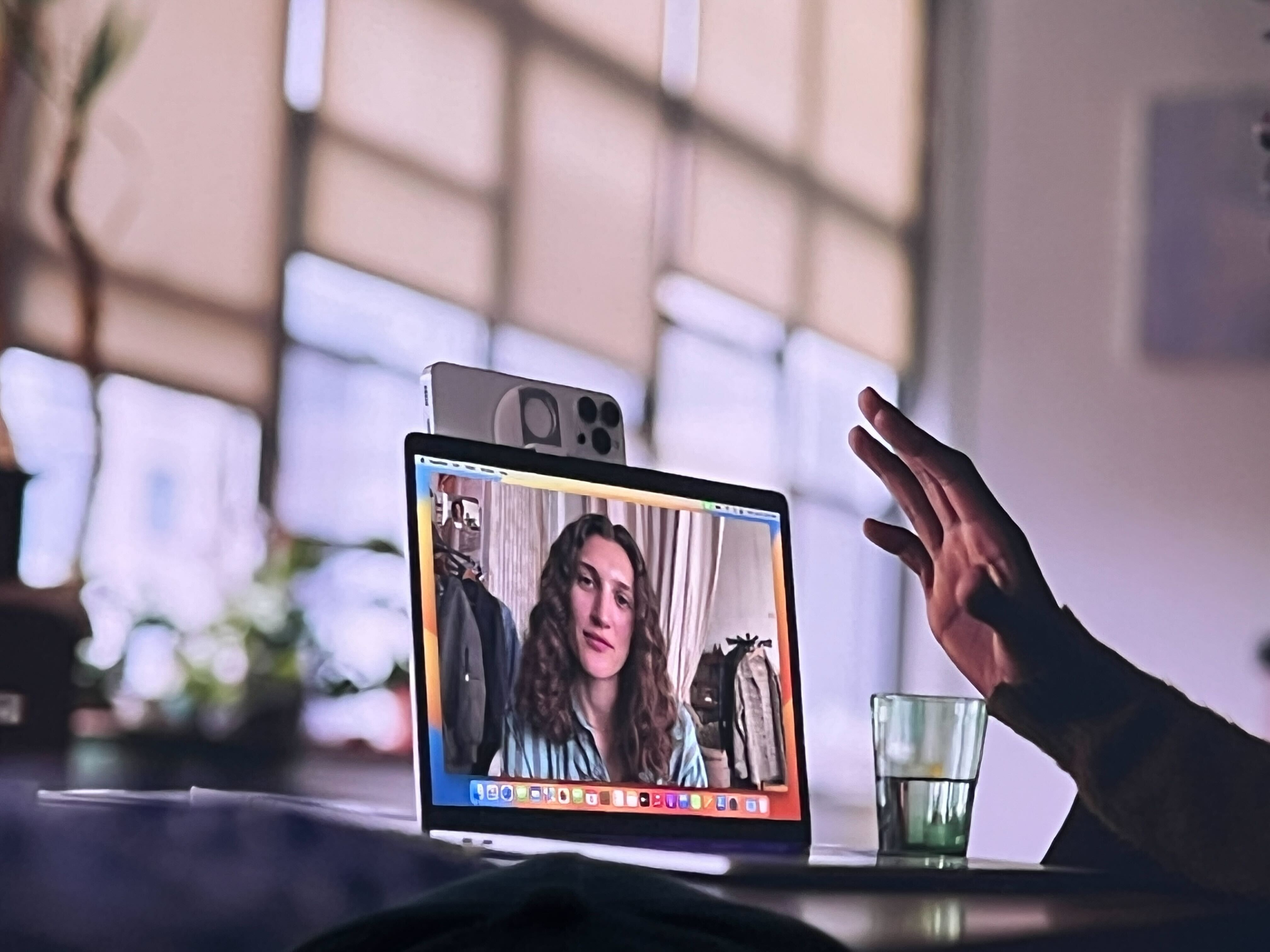 realityOS and Apple AR glasses were nowhere to be seen at this event - which wasn't that surprising given we had heard in the buildup that Apple was working to 2023 as the new date to see its next big hardware jump.
Whatever happens, you have come to the right place. Just sit back and find out how close our guesses match Apple's upcoming development reality - and you don't even need to do anything as this page refreshes automatically.