WWDC 2022 round-up: iOS 16 overhaul, new M2 MacBook Air, all-new macOS 13 Ventura and more
What was launched, and what's emerged since?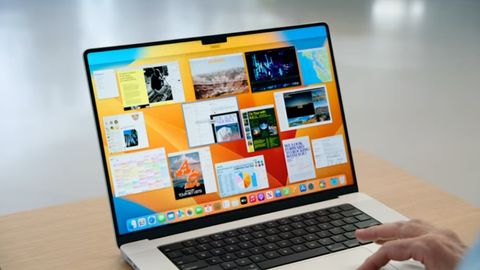 (Image: © Future)
Quick links: everything from WWDC 2022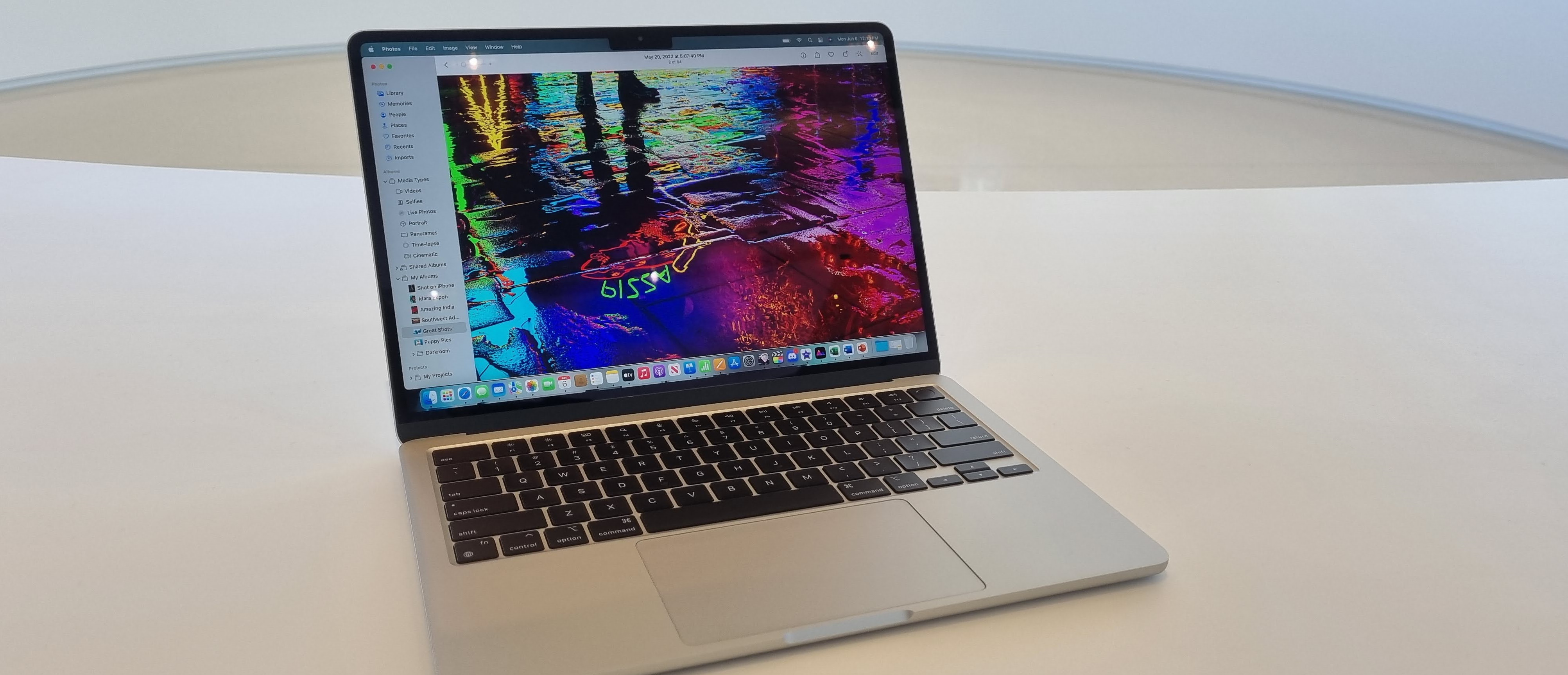 On test
- Hands on: MacBook Air (M2, 2022) review

News
- iOS 16 will let you use Nintendo Switch controllers with your iPhone games
- A bigger, cheaper HomePod may have been revealed in iOS 16 – and I'm here for it
- Apple brings HDR10+ to Apple TV, iPhone and iPad, but there's a catch
- Apple and Meta team up to track your Quest 2 workouts
- iOS 16 lets you easily share Wi-Fi passwords with all your guests
- iPhone 14 Pro always-on display seems even more likely thanks to iOS 16
- Apple says it's game over for the password
- The iPhone is becoming a super-webcam for Macs
- iPhone Messages will finally let you edit your nonsense
- Apple takes on Garmin with new watchOS 9 features
- Apple thinks CarPlay should take over your car's entire dashboard
- Apple MacBook owners can finally join in the gaming fun
- Apple boosts AirPods... by scanning your ears with your iPhone
- tvOS was announced... just very, very quietly

Opinion
- Everyone's talking about MacBook Air's M2 chip, but sound is the real draw here
- MagSafe returning to MacBook Air laptops is a welcome throwback
- Personalized Spatial Audio for AirPods looks good on paper – but I want more
- The iPhone's new webcam powers are a clunky reincarnation of Apple iSight
- Stop buying the Apple Watch 3 now - or you'll regret it
- Apple failed to fix the worst thing about the MacBook Air
- Apple, you broke my heart with the MacBook Air redesign
- Apple just killed 'Damn you, Autocorrect' with iOS 16

All you need to know about...
- iOS 16
- macOS 13 Ventura
- iPadOS 16
- watchOS 9
- Apple M2 chip
- iOS 16 vs iOS 15: What's changed?
- MacBook Air (M2, 2022) vs MacBook Air (M1, 2020)

How to
- Will your Mac get the macOS 13 Ventura update?
- Will your Apple Watch get the watchOS 9 update?
- Will your iPhone get the iOS 16 update?
- Will your iPad get the iPadOS 16 update?
- How to get the iPadOS 16 beta on your iPad
- How to download the macOS 13 Ventura beta
- How to download the iOS 16 beta on your iPhone
Apple's WWDC 2022 keynote has been and gone, and we saw a whole host of new devices and software announced - but, frustratingly for us waiting to see it, nothing on Apple's VR headset.
Tim Cook took to the stage at the event, but for the rest of the world it was a live-stream, although we were very much there to marvel at the need to be flown halfway around the world to watch a big ol' video.
That said, it meant we got to get a very early hands on look with the new MacBook Air (M2, 2022) and the iOS 16 software that's going to make a lot of difference to the way you use your iPhone.
iOS 16 was launched, but sadly we didn't get any information on the new iPhone 14 Pro range (although, that's to be expected). The key changes were things like: Messages that could be edited or unsent, a new lock-screen that allows widgets and more customization - it made a huge difference to the way you're going to use your iPhone.
macOS 13 Ventura brings with it a whole raft of new changes, including better Stage Manager to handle your windows, an all-new weather and clock app, improved Mail and Safari - but the exciting thing is the gaming upgrade, with things like Resident Evil Village making a big splash.
Oh, and you can use your iPhone as a clip-on webcam automatically now. That one was pretty cool as part of Continuity.
The M2 chip was the big announcement at this event - if you're into your CPUs - promising huge power with far lower drain on the battery. That's a big deal, and could really help push the aforementioned jump into gaming Apple is promising.
It's designed on an enhanced 5nm process, with 5 billion transistors, 100GB/s of memory bandwidth, and up to 24GB of unified memory.
A new MacBook Air is the first to get the new M2 chip inside, and will be coming in four colors - including the new navy blue from the Mac launched earlier this year. It's got the same 13.6-inch Liquid Retina display as before, four speakers and up to 24GB of unified memory. This MacBook Air will be available in July starting at $1,199
watchOS 9 is a pretty radical upgrade - with runner and triathletes getting the biggest changes. Heart rate zone monitoring finally comes to the Apple Watch, something we've been asking for for ages, and there's auto-transition for triathletes.
Your Watch will also get enhanced new faces, and banner notifications that won't take over the whole screen - along with better tracking for atrial fibrillation and medication monitoring.
iPadOS 16 brought a few key changes to the hardware - one of which is being able to resize windows and move them about on the screen to make it easier to multi-task. We're finally getting a Weather app in the new devices, and better ability to use it with a second screen. Joint message boards might seem minor, but will actually bring a fairly large upgrade for families.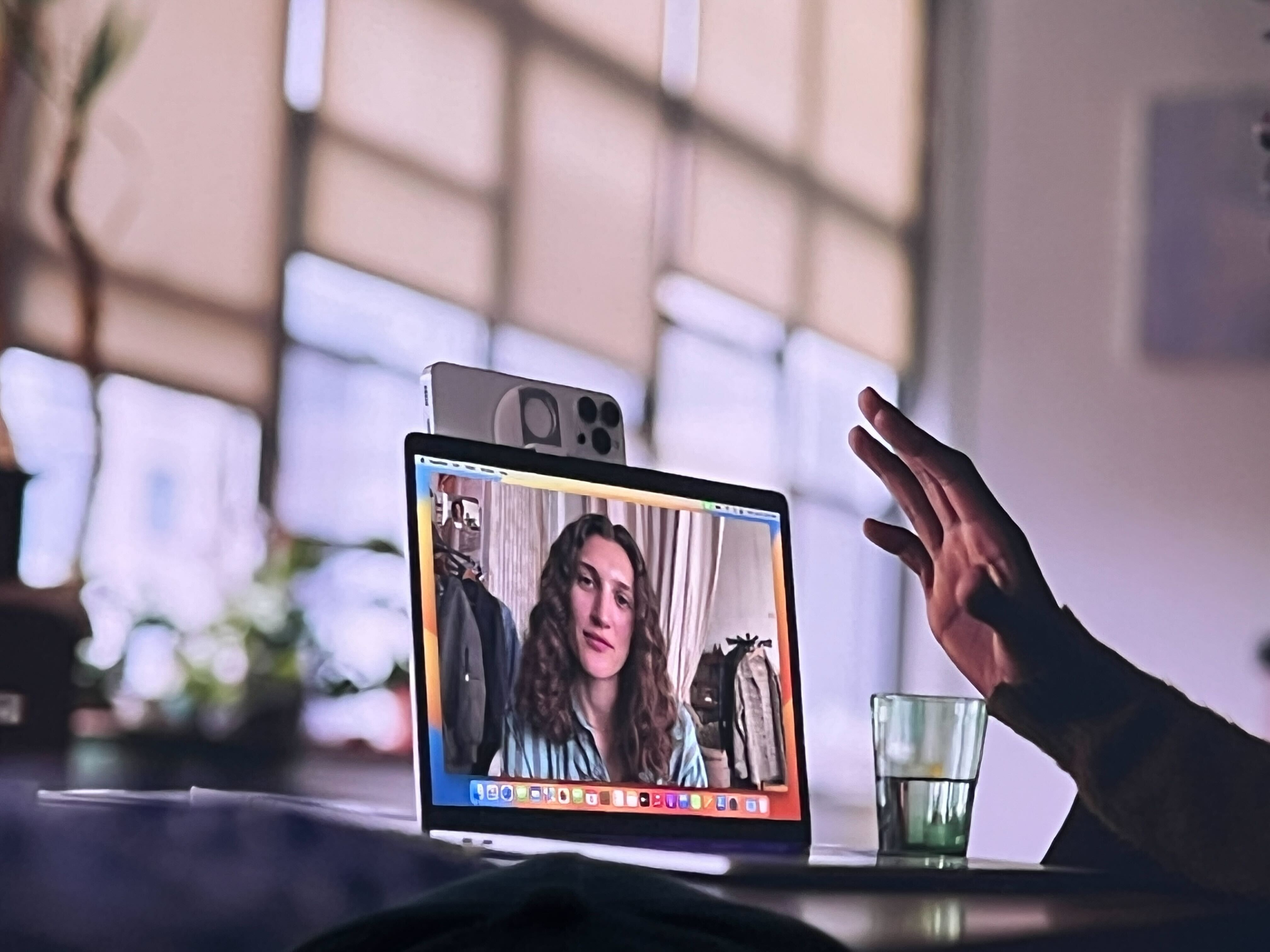 realityOS and Apple AR glasses were nowhere to be seen at this event - which wasn't that surprising given we had heard in the buildup that Apple was working to 2023 as the new date to see its next big hardware jump.
Whatever happens, you have come to the right place. Just sit back and find out how close our guesses match Apple's upcoming development reality - and you don't even need to do anything as this page refreshes automatically.
Refresh
Good morning! Gareth Beavis here, bringing you all the key news and info as we build to the big WWDC keynote.
The day is finally here, and an in-person Apple event is going ahead. We've missed heading out to Cupertino to see all the big changes Tim Cook is unveiling in person - and we're going to be there in full force.
A recent Developer Center open house from Apple suggested refreshments will be available - that's good to know.
For folks coming to today's Developer Center open house at #WWDC22, coffee and donuts from Caffè Macs 😋 pic.twitter.com/n9QJGMG3YNJune 5, 2022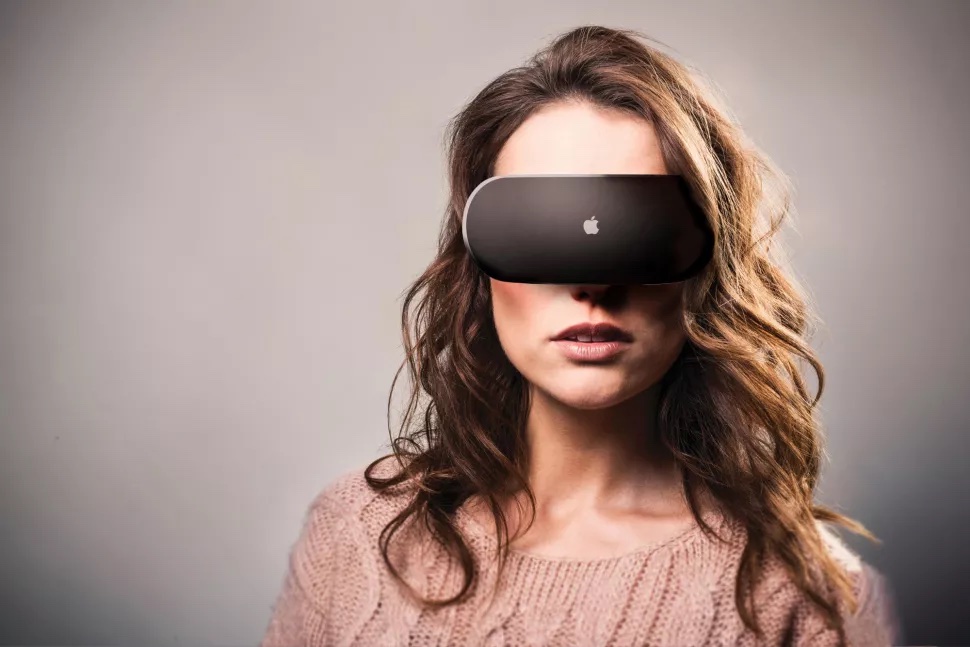 I suppose we should get the Big Bad News out of the way first: the augmented / virtual reality (AR / VR) headset that Apple is (almost certainly) developing isn't going to be appearing today (opens in new tab).
That's because, according to the NY Times, the battery life issues are holding it back from being market ready, and Apple is looking to get it right.
We're still going to see loads about AR at the keynote today, because Apple loves it - but we won't get to see the hardware that will make this constant excitment about an augmented world finally make sense.v
Let's keep the Bad News Bear chat coming, shall we: it looks like that we will get to see new MacBook Air models today, but they won't be coming in loads of fancy new colors to get the creative juices flowing.
The much-reported idea of the new MacBook Air coming in a range of "several colors" is probably exaggerated. Right now it comes in space gray, silver and gold. I wouldn't expect more than those colors (though the new gold will be more champagne like) plus my favorite iMac color. pic.twitter.com/vYl56FOikgJune 3, 2022
While I get that Apple wants to keep the look and feel of its MacBook range premium, it's missing a trick here.
There are loads of colors of the Mac, so a wider color palette wouldn't be a departure for Apple.
The Air is definitely one of the most appealing laptops to creatives that don't need a lot of power but want to express themselves with a laptop that can slip into a bag (or an envelope, for those that remember the first ever MacBook Air unveiling...)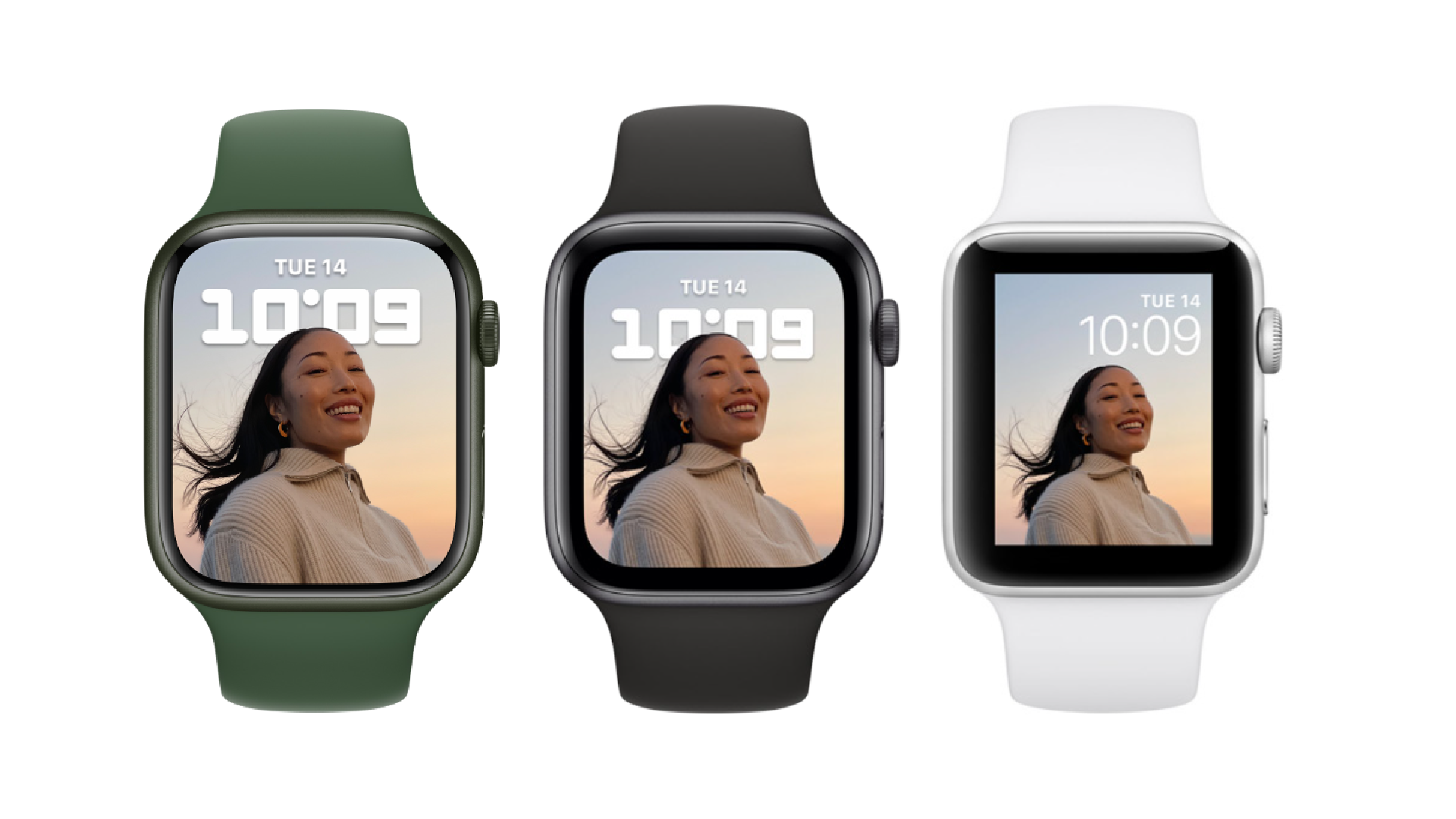 I'm a semi-fan of the Apple Watch - I think it's one of the best all-round smartwatches out there, but for something that's been around for so many years, it badly lacks a pro version.
Word is that we could see that in the next Apple September event, which would be mega - and here's hoping that watchOS 9 comes with some great extra fitness ideas today.
While I'm, of course, super fit and wonderful and stuff, I do admit that there are better fitness experts out there - we got one in to tell us the five things they wanted to see from watchOS 9, so go and see if you agree.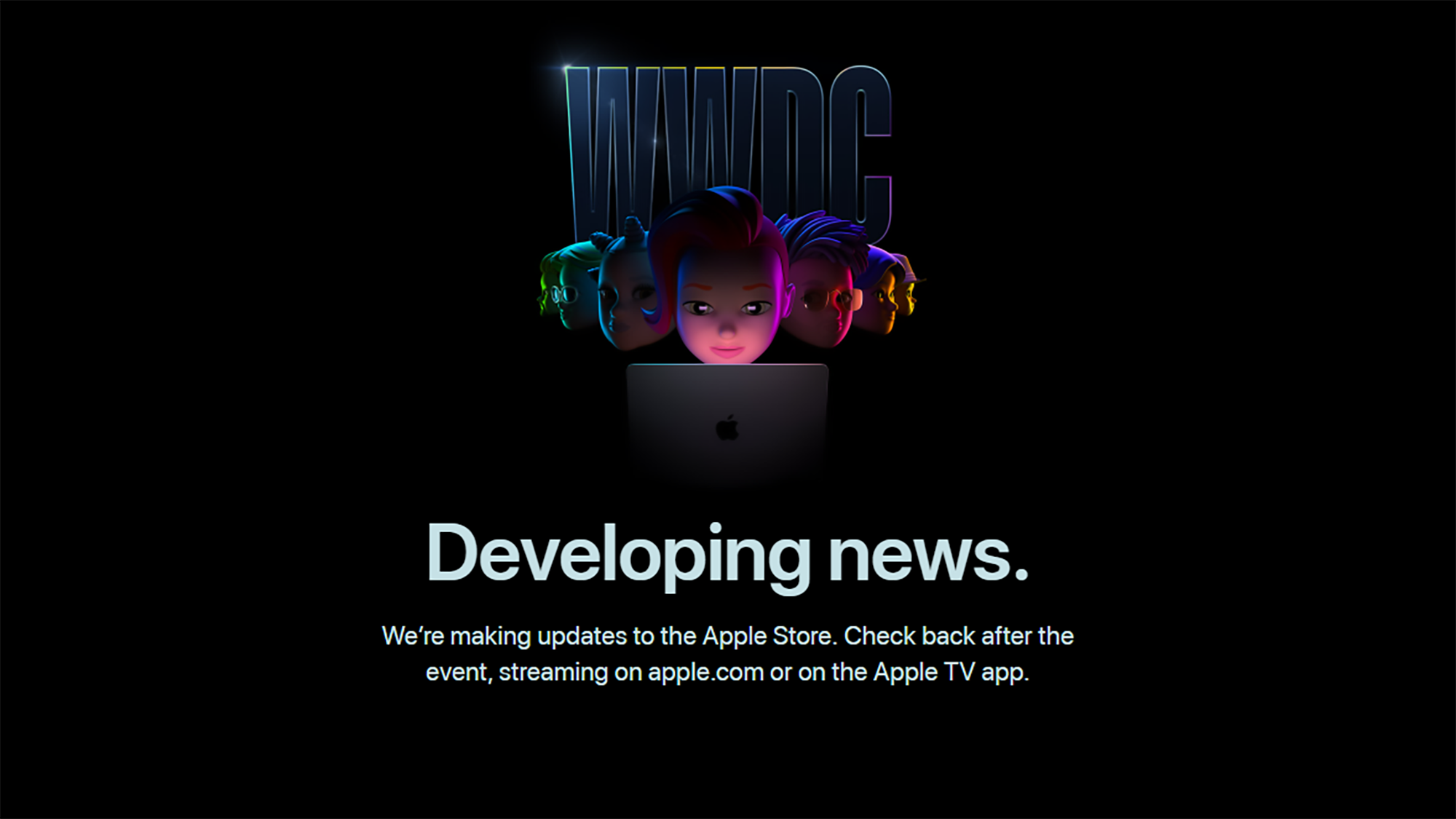 I've been at this Apple event gig for many years now, and there's almost something comforting about the Apple Store going down ahead of a big event.
What this does tell us is that, again, there's going to be an announcement that affects products on sale today - Apple doesn't want you buying anything on the day only to find that it's been upgraded within 24 hours.
This doesn't really tell us that much - I'm almost certain there's not going to be a new iPhone 14 at this event, but you can't buy an iPhone 13 today - but it's always interesting that Apple would lost likely hundreds of thousands of dollars in sales in order to push its event.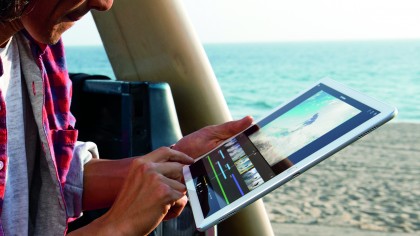 If you're one of 'those' people who want to see their iPad being more like a laptop, then I've got good news for you: it's likely that we'll see it becoming even more like macOS this year.
That means, primarily, that you'll be able to move and resize apps in a similar way to Windows, giving you more control over the real estate on your device.
This is an interesting move from Apple. While yes, making the iPad more Mac-like is a good thing (especially as more models have the high-end M1 chipset inside, making them similar in power) on the smaller iPad Mini screen, for instance, this kind of mobility could be a nightmare with less screen estate to poke at.
If this does come to pass today, I suspect Apple will be modifiying it for different screen sizes... let's wait and see, but it could make your iPad Pro more laptop-like than ever.
TIM COOK KLAXON! 🚨🚨🚨
He's definitely awake, everyone. Chances are he'll make it to the conference on time. #journalism
Developers assemble! It's going to be a great day! #WWDC22 pic.twitter.com/OZvER1gIiNJune 6, 2022
While we're talking Twitter, here's one from Lance Ulanoff, who will be taking over this live blog later today from deep within Cupertino itself.
Five years ago, Apple took a little chunk out of WWDC17 to introduce the HomePod. That device didn't last but spawned the much more popular HomePod mini. Is it now time for the HomePod in-between? #WWDC22 https://t.co/OxhZxsfKvFJune 6, 2022
I can't see a HomePod Max or Pro or Air launching today, mostly because the HomePod Mini is doing just fine and the larger HomePod, which was great but too expensive, just didn't work out.
Getting to be one of the first to look at and snap the thing was amazing though.
Honestly, I don't get this. Why is there no Weat