Where to buy RTX 4070: get one of the best graphics cards ever before stock runs out
The Nvidia RTX 4070 is here, and we'll show you where to buy it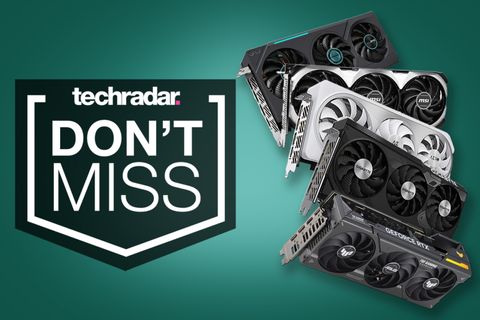 (Image: © Future)
Nvidia RTX 4070 Retailer Quicklinks
The Nvidia GeForce RTX 4070 is here at long last, going on sale on April 13, 2023, for a US MSRP of $599 (about £500 / 870), and midrange gamers finally have a graphics card that they might actually be able to afford — if they can find one to buy.
Naturally, demand for what is arguably the best graphics card for most gamers out there is through the roof, and while we haven't seen the kind of awful bot swarms buying up stock within seconds as we did back in 2020, there are still plenty of shopping carts that are going empty right now.
To help you find a new RTX 4070, we're trawling the entire internet looking for stock wherever we can find it (though we'll be skipping eBay and other reseller sites, because eff those folks). As we turn up new stock over the next few hours and over the next few days, we're going to bring what we find right here so you can jump on it ASAP.
We know how hard it's been to find a new graphics card over the past few years. We've covered the GPU stock crisis extensively — and infuriated more than a few crypto bros in the process with some of our hot takes — and so we've never been more excited to help you finally get the GPU upgrade you've been waiting for. We promise, it's totally worth it.
Did we help you find an Nvidia RTX 4070? Let us know by tagging @techradar on Twitter!
Sign up to receive daily breaking news, reviews, opinion, analysis, deals and more from the world of tech.
Thank you for signing up to TechRadar. You will receive a verification email shortly.
There was a problem. Please refresh the page and try again.