Our 8K test system
PC built by Stormforce Gaming (opens in new tab)
Motherboard: Asus PRIME Z-790P LGA 1700
Processor: Intel Core i9-13900K, 24 Cores / 32 Threads
CPU Cooler: Corsair iCUE H100i 240mm ELITE CAPELLIX Liquid CPU Cooler
GPU: Nvidia GeForce RTX 4090
Storage: 1.0TB Seagate FireCuda 530 M.2 NVMe SSD
Case: Corsair iCue 5000X RGB
RAM: Corsair Vengence 32GB DDR5 4800MHz
Screen: LG 55NANO966PA
My 8K gaming odyssey continues, and I have to admit that it's had its ups and downs. I've had the pleasure of using three of the most powerful (and impressive) gaming GPUs ever made; the RTX Titan, RTX 3090, and RTX 4090, and played some truly stunning games.
I've also been left shaking my head in disbelief – both positively and negatively – with the performance of some games.
Earlier this year I checked out the Next Gen update of the Witcher 3 and was amused – and slightly dismayed – that at 8K it managed to hobble even the mighty RTX 4090.
But, was I ready to give up the 8K dream? Certainly not, and while I wait for the upcoming slew of new PC games to test out on our 8K rig, I thought I'd give another aging CD Projekt Red game a spin: Cyberpunk 2077.
Cypberpunk 2077's launch back in 2020 is pretty notorious. As the follow-up to the critically-acclaimed Witcher 3, there have been few games as eagerly anticipated as Cyperpunk 2077, but after several delays, it arrived… to massive disappointment. The game was full of bugs, the open world felt empty, and there was a general feeling that even despite numerous delays, the game was unfinished.
However, to CD Projekt Red's credit, the company has spent the last few years fixing, improving, and adding to the game, and the Cypberpunk 2077 of 2023 is a very different beast indeed. I've returned to the game, and while it's not perfect (and never will be), it's hugely entertaining with an astonishingly detailed and immersive open world.
Even better, it has recently been updated to support DLSS 3, so with our powerful, new and improved 8K gaming rig from Stormforce, I was keen to see how the game now performs at the demanding 7680 x 4320 resolution.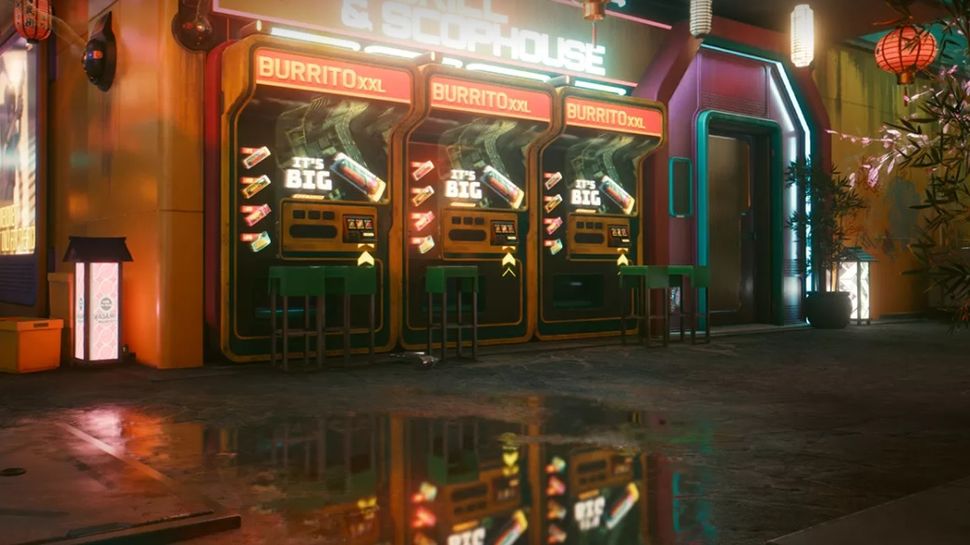 Can DLSS 3 make a difference?
When I first got my hands on Cypberpunk 2077 back in 2020 and tested it out at 8K, I found that our current 8K rig at the time, which featured the then cutting-edge Nvidia RTX 3090, along with an Intel Core i9-9900K CPU and 32GB of DDR4 RAM, made the game was barely playable.
However, with DLSS 2.0 set to 'Ultra Performance', I was able to play Cypberpunk 2077 back then at 31.8fps, with ray tracing on. It was playable… but not great. I did manage to get Cypberpunk 2077 running at 8K at above 60fps (the golden benchmark, in my opinion), with ray tracing off, but with graphics set to medium and DLSS set to Ultra performance.
Back in 2020, it was clear that DLSS (Deep Learning Super Sampling) was a very promising bit of tech that made 8K gaming a possibility.
DLSS utilizes the power of the GPU to upscale games to a higher resolution using AI and machine learning, improving performance at ultra-high resolutions without too much impact on graphical fidelity.
Since 2020, DLSS has come along in leaps and bounds, with DLSS 3 launching last year. As well as improving the tech behind DLSS, allowing it to more accurately upscale images for better performance, and even less noticeable graphical degradation, it also features Optical Multi Frame Generation, which creates new frames using machine learning that are inserted between 'real' frames, upping the frame rates and making games feel more responsive and smoother.
Optical Flow Accelerator, meanwhile, tracks moving objects, not just pixels, which can reduce stuttering when using DLSS.
So, when Cyberpunk 2077 was updated to support DLSS 3, I was keen to try it out.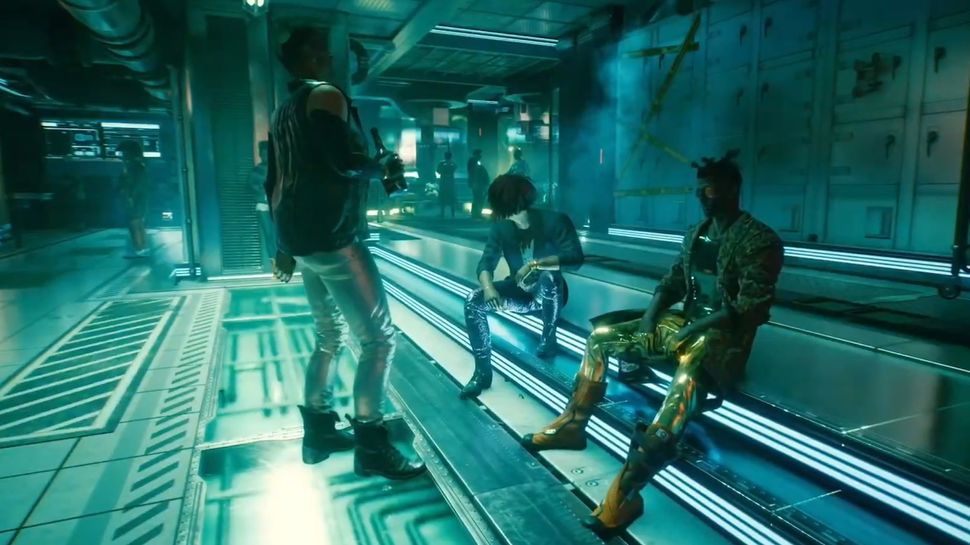 A beast of a PC
Since 2020, we've also updated our 8K gaming rig. Supplied by UK PC maker Stormforce Gaming (opens in new tab), this new PC ups the ante considerably, with an Nvidia GeForce RTX 4090 GPU, Intel Core i9-13900K, and 32GB of DDR5 RAM.
Could this mighty machine run Cyberpunk at 8K with all the graphical bells and whistles turned on, including ray tracing set to the highest setting?
No. The game essentially turned into a slideshow, hitting 0 – 1 frames per second. However, turning on DLSS 3 to 'Auto' made an instant impact, with the average frame rate rocketing to a playable 34.63fos.
This is interesting, as with the RTX 3090 and DLSS 2.0 at the same settings, I only managed 15.4fps. It was only by turning DLSS 2.0 to Ultra Performance, which reduces image quality slightly for improved performance, that was the RTX 3090 able to run Cyberpunk 2077 at a similar 31.8fps.
Back on our current 8K rig, I turned on the new Frame Insertion option that's exclusive to DLSS 3 – and the results were seriously impressive, as I was then getting 58.29fps.
A doubling of the fps is incredibly impressive, and while there were some noticeable quirks when moving the camera quickly, where there was a slight smudging around objects, on the whole, the game looked – and ran – brilliantly.
Moving DLSS 3 to Ultra Performance boosted the frame rates a bit further to 59.49. Turning off frame insertion, but keeping DLSS on Ultra Performance, frame rates dropped to 54.07.
It's clear, then that while DLSS continues to do a lot of heavy lifting, the new frame insertion feature allows you to dial back the amount of upscaling DLSS does while keeping frame rates high, as DLSS on 'Auto' and frame insertion on returns a better image than DLSS set to 'Ultra Performance'.
I was interested to see what difference DLSS 3 would make to the game with the intensive ray tracing effects turned off – but here's the thing. The RTX 4090 is such a beast, that without ray tracing it ran Cyberpunk 2077 at the very highest graphical settings at native 8K at a rock-solid 60fps (so far, no 8K display can run faster than 60Hz). Even without ray tracing, Cyberpunk is a stunning game, but with all the atmospheric neon lights of the futuristic Night City, ray tracing really does make a difference – though at 8K the impact on performance is huge.
However, thanks to DLSS 3, and especially frame insertion, I'm now a believer in 8K again, as I was able to get Cypberpunk 2077 running amazingly well, with incredibly immersive graphics. The fact that the RTX 4090 was also able to run the game at Ultra settings at 8K natively and at 60fps also bodes extremely well for the future of Nvidia's latest flagship card.