Mañana sale el nuevo iPhone SE por $399
Según una filtración fiable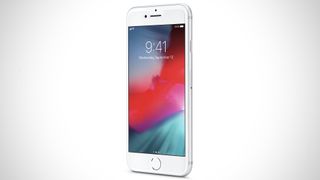 (Image credit: Apple)
El iPhone SE alias iPhone SE 2020 alias iPhone 9 está a punto de llegar, según una supuesta filtración que tiene grandes posibilidades de ser cierta. No habrá que esperar mucho para confirmarlo, este mismo miércoles sabremos si habemus parvulus iPhone.
Según el reputado rumorólogo Jon Prosser, el nuevo iPhone SE llegará el día 15 de abril sí o sí. Prosser tiene un buen historial de aciertos en sus predicciones sobre Apple, así que habrá que estar al tanto.
El iPhone 9 se llamará iPhone SE según la Apple Store
Prosser ya había apuntado a esta fecha de lanzamiento con anterioridad, con disponibilidad de unidades el día 22 de abril. Es decir, la semana que viene. Esto no coincide con la posibilidad de que el iPhone SE iba a estar disponible en China el 1 de mayo, pero ambas fechas pueden ser factibles — la disponibilidad podría ser diferente dependiendo del mercado.
Prosser dice que el iPhone SE — el nombre del celular barato de Apple según la propia Apple Store — costará $399.
Las especificaciones técnicas del nuevo iPhone SE 2020
Como el primer iPhone SE, que recuperó el diseño del iPhone 5, el iPhone SE 2020 hará lo propio con el diseño del iPhone 8 para reducir costes.
Lo mismo pasará con los componentes que, lógicamente, no serán tan sofisticados como los del iPhone 12. En teoría, tendrá un procesador A13 Bionic y una pantalla LCD de 4,7 pulgadas, así como Touch ID. El almacenamiento podría empezar en unos ridículos 32GB y la memoria RAM sería sólo de 3GB.
Con esas características técnicas de saldo, el nuevo iPhone SE intentará competir con los celulares Android de otros fabricantes. Lo tendrá muy difícil porque esas especificaciones son notablemente inferiores a lo que otras marcas ofrecen por $399. Por ese precio puedes conseguir un celular de gama alta de Xiaomi con pantalla OLED y más almacenamiento, por ejemplo.
Sign up to receive daily breaking news, reviews, opinion, analysis, deals and more from the world of tech.