El Apple M1 está destrozando a Intel y AMD en múltiples pruebas
El nuevo Apple M1 es "una bestia"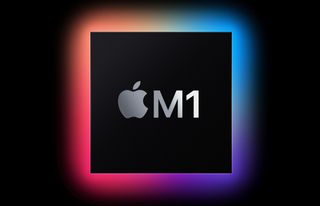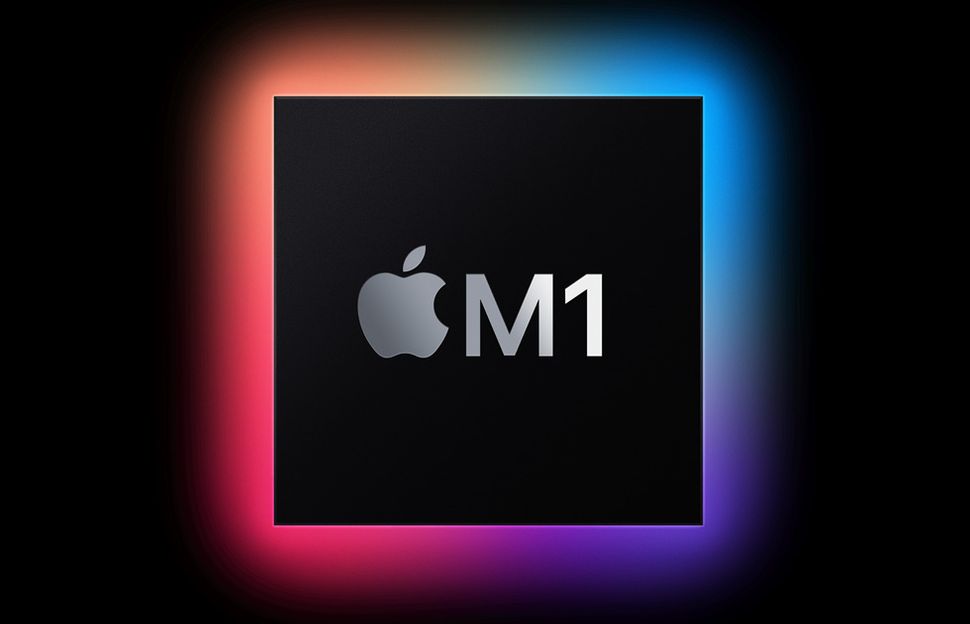 (Image credit: Apple)
Parece que las promesas de Apple sobre el rendimiento del chip Apple M1 no son falsas, por lo menos según los resultados de las pruebas que están surgiendo en los últimos días. Los próximos Macs podrían ser realmente impresionantes y marcar el inicio del fin de la arquitectura x86 de Intel y AMD — sobre todo ahora que Nvidia ha comprado Arm y parece decidida a plantar cara a los gigantes de la CPU.
La última prueba viene de los creadores del programa fotográfico Affinity Photo 1.9.0, un rival serio de Adobe Photoshop. Según sus tests, el nuevo procesador de Apple supera al chip Intel Xeon W de 8 núcleos a 3,2 GHz utilizado en el iMac Pro 2017.
Andy Somerfield, uno de los desarrolladores principales de Affinity, dice que s absolutamente increíble. De hecho, dice que si no hubiera medido la CPU él mismo, no se lo creería: "Un verdadero monstruo".
Hay que recordar que el M1 es la gama baja de los nuevos chips de Apple y que la compañía de Cupertino está trabajando en chips más potentes para los nuevos MacBook Pro 16, iMac, iMac Pro y Mac Pros que irán saliendo durante 2021.
Pruebas Geekbench
Los resultados de Affinity van en la misma línea que los resultados de las pruebas Geekbench sobre el nuevo MacBook Air (2020), que aparecieron en internet el 11 de noviembre. Esa máquina cuenta con 8GB de RAM, funciona a 3.2 GHz. La puntuación Geekbench de un núcleo es de 1687 y la de múltiples núcleos es de 7433.
Ambas puntuaciones superan al MacBook Pro de 16 pulgadas actua, que cuenta con un procesador Intel Core i9 con 1096 en la prueba de un solo núcleo y 6870 en la prueba de múltiples núcleos. Esto significa que, como dice Apple, el rendimiento de un solo núcleo visto del nuevo MacBook Air es mejor que cualquier Mac disponible y en múltiple núcleo, mejor que la mayoría de Macs de sobremesa. Los resultados colocan al MacBook Air de gama baja firmemente en la página de los mejores resultados de Geekbench, superando a laptops Intel y AMD que cuestan mucho más dinero y se suponen deberían ser mucho mejores.
Más potente que un iMac Pro con Xeon
Hay que tener en cuenta que Geekbench son pruebas de velocidad abstractas que no tienen que reflejar necesariamente el rendimiento real. Sin embargo, las pruebas de Affinity dejan claro que, con el M1 y Big Sur, la ventaja de Apple podría ser igual o mayor. No sabemos qué máquina usaron los desarrolladores de Affinity excepto que tiene un M1 y 16GB. Podría ser cualquier de los tres Macs anunciados esta semana.
Dentro de poco tendremos nuestro primer Mac con M1 en el laboratorio y os contaremos cómo va en nuestras propias pruebas.
Are you a pro? Subscribe to our newsletter
Sign up to the TechRadar Pro newsletter to get all the top news, opinion, features and guidance your business needs to succeed!
Barclay has been writing about technology for a decade, starting out as a freelancer with ITProPortal covering everything from London's start-up scene to comparisons of the best cloud storage services. After that, he spent some time as the managing editor of an online outlet focusing on cloud computing, furthering his interest in virtualization, Big Data, and the Internet of Things.