Apple iCloud Documents va a cerrar: qué hacer para salvar tus ficheros
El servicio finalizará en mayo de 2022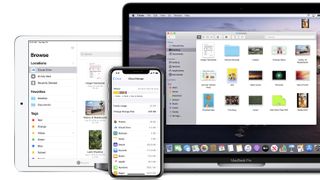 (Image credit: Apple)
Apple ha anunciado que su servicio de iCloud Documents terminará en mayo de 2022.
iCloud Documents se anunció con iOS 10 allá por 2016, un espacio en la nube para documentos de apps de dispositivos móviles. Hubo bastante confusión sobre cómo funcionaba y, un año después, sacaron una app llamada Archivos que sirve para acceder a los datos locales y en la nube en iPhone e iPad.
Al mismo tiempo, Apple lanzó un servicio llamado iCloud Drive para documentos en la nube que los usuarios tenían que actualizarlo a través de sus ajustes.
¿Qué es iCloud Drive?
El servicio iCloud Drive sincroniza documentos y archivos entre dispositivos Apple, pero también sincroniza otros datos de las apps de Apple, como Mensajes y Photos.
Para acceder a los archivos remotos guardados en iCloud Drive hay que usar la app de Archivos o el Finder en macOS. En iOS e iPadOS, Archivos también da acceso a los ficheros guardados en tu iPad, iPhone o dispositivos de almacenamiento conectados.
Cómo actualizar a iCloud Drive
Para mantener tus ficheros de iCloud Documents en la nube de iCloud, tendrás que transferirlos a iCloud Drive.
Para ello, haz lo siguiente:
1. Pulsa en la app de Ajustes
2. Pulsa en AppleID en la parte superior
3. Elige iCloud
4. Elige Activar iCloud Drive.
El proceso de migración tiene una duración variable, dependiendo de cuántos documentos y archivos tengas en tu cuenta.
Cómo quitarte de iCloud y usar otro servicio
Alternativamente, puedes abandonar iCloud y usar otros servicios de almacenamiento como Dropbox o Google Drive.
Para ello tendrás que:
1. Instalar estas apps y darte de alta
2. Descargar todos tus ficheros de la nube y almacenarlos en local
3. Asegurarte de los ficheros estén sincronizados con la app de la nube. Esto también se puede hacer desde Ficheros, donde verás que aparecen estos servicios de nube externos
También puedes copiar todos tus ficheros a un disco externo usando la app de Archivos, copiando y pegando todos tus documentos.
Get daily insight, inspiration and deals in your inbox
Get the hottest deals available in your inbox plus news, reviews, opinion, analysis and more from the TechRadar team.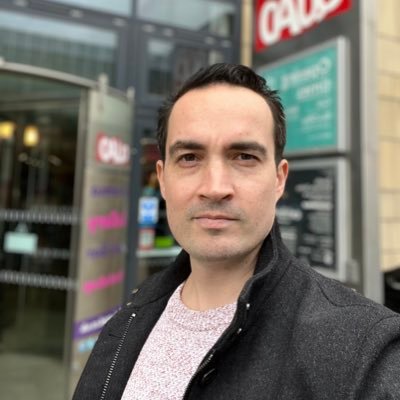 Software & Downloads Writer
Daryl had been freelancing for 3 years before joining TechRadar, now reporting on everything software-related. In his spare time he's written a book, 'The Making of Tomb Raider', alongside podcasting and usually found playing games old and new on his PC and MacBook Pro. If you have a story about an updated app, one that's about to launch, or just anything Software-related, drop him a line.