A bit like Stella Artois, BT has always taken the 'reassuringly expensive' approach to its broadband deals. When it comes to fibre, it tends to be a little bit more expensive than the likes of Vodafone and Plusnet, but until now its entry-level Superfast fibre deal started at impressive average speeds of 50Mb.
Today it has launched BT Superfast Fibre Essential Unlimited, which according to its marketing blurb is BT's "lowest ever unlimited fibre price". For £29.99 per month, you get average internet speeds of 36Mb (equivalent to 4.5MB per second), line rental, unlimited weekend calls and a BT Smart Hub router.
But with a £59.99 upfront cost (£50 activation and £9.99 to deliver that router), the total cost over two years is actually around £15 more expensive than BT's Superfast Fibre Unlimited – the BT broadband plan that we think gives the best overall value. Even though it's a couple of quid more a month, you get free activation. And as well as the cheaper price, you get to ramp the internet speed to an average 50Mb.
On balance, we'd choose Superfast Fibre Unlimited every time. Here are some more details about that BT internet plan.
BT's best value Superfast fibre broadband deal: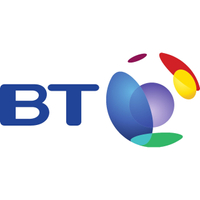 BT Superfast Fibre Unlimited | 18 months | Avg. 50Mb speed | Weekend calls | £9.99 router delivery | £31.99pm + £120 reward card
The rapid speed of this BT fibre broadband package equates to around 6MB per second. That means super fast downloads and silky streaming. Sound good? Then you'll be delighted to hear that BT isn't charging an activation fee right now (just a tenner to deliver your new BT Smart Hub router) and the best part is that you'll get a pre-paid Mastercard worth £120 too – compared to just £90 for the new Essential plan.

What is a BT Reward Card?
The pre-paid Mastercard – BT calls it a Reward Card – is effectively a credit card that you can use anywhere that accepts Mastercard. In short, that's around a million shops, cafes and restaurants around the world, so you shouldn't find it difficult to find places to spend, spend, spend.
It's an old-fashioned chip and pin card, rather than contactless, so slightly less convenient but much more secure. But do make sure that you claim your Reward Card within three months of installation, otherwise you'll lose out on all that cash.
Best broadband deals
As we said at the start, BT still comes up a little more expensive than some other providers – Vodafone's extraordinary £21 fibre broadband being the best case in point – so we'd always recommend heading to our best our main broadband deals page to see the best fibre broadband deals. Or just look at the handy comparison chart below for today's best prices.
Loading...