The wearables segment in India is witnessing a massive spike in terms of the number of smartwatches shipped. In the past few months, the wearable space in India - smartwatches, fitness trackers, and true wireless earbuds have seen a tremendous demand. 
The sub Rs 15,000 smartwatch segment, which had a void space in India a few months back, now has a handful of options available. With more people looking to spend money on wearable in India, companies have also started making some good looking, as well as feature-rich smartwatches, access the segment.  
In terms of functionality, these watches offer far more functionality compared to a cheap wearable that costs Rs 10,000 or less. While the smartwatches in the segment are a bit far from the absolute best, these are a good start if you are looking for a good affordable smartwatch that actually offers some 'smart' features.
best smartwatches under Rs 15,000
Wear OS smartwatches are still costly and in the list of six smartwatches in the list, only one runs on Google's software. For now, the list consists of wearables from Oppo, OnePlus, Amazfit, Huawei, and Fitbit.
We have tested and reviewed all the smartwatches mentioned in the review which means you can go ahead and read our full review before making a purchase decision.
All the wearables in this segment here come with an AMOLED screen and most of them also come with internal storage, Sp02 monitor, fast charging, and multi-day battery life. A good smartwatch is always an extension of a smartphone and these watches will do the same.
Image 1 of 10
Image 2 of 10
Image 3 of 10
Image 4 of 10
Image 5 of 10
Image 6 of 10
Image 7 of 10
Image 8 of 10
Image 9 of 10
Image 10 of 10
The best overall experience you can get in the segment, the Oppo Watch is one of the best Wear OS smartwatches money can buy in India today — while also being one of the cheapest. The hardware and software combination is commendable here. It does look a lot like the Apple Watch, but there's a lot to like here in terms of its impressive display and fitness modes.
Running on the WearOS platform gives an advantage of being smarter than the other wearables in the segment. You get support for third-party apps, access to Google services and the Play store. The best of all is the ability to respond to notifications from the watch itself. The software is also slightly tweaked as Oppo has added its own flavour which blends perfectly with the Wear OS. 
You'll want to consider its average battery life when you're thinking about buying this, but if you don't mind recharging your watch each night, you're unlikely to be regularly frustrated. The watch can be recharged within an hour thanks to the VOOC Flash charge.
As for fitness features, there's enough power as Google Fit brings 90 plus tracking modes. The Oppo Watch comes in two sizes ー 46mm and 41mm.  
Read our Oppo Watch review
Oppo Watch spec differences

| Specs | 46mm | 41mm |
| --- | --- | --- |
| Display | Curved, 1.9-inch | Flat, 1.6-inch |
| Connectivity | LTE/Wi-Fi | Wi-Fi |
| Battery size | 430mAh | 300mAh |
| Rear surface | Ceramic + plastic | Plastic |
Image 1 of 11
Image 2 of 11
Image 3 of 11
Image 4 of 11
Image 5 of 11
Image 6 of 11
Image 7 of 11
Image 8 of 11
Image 9 of 11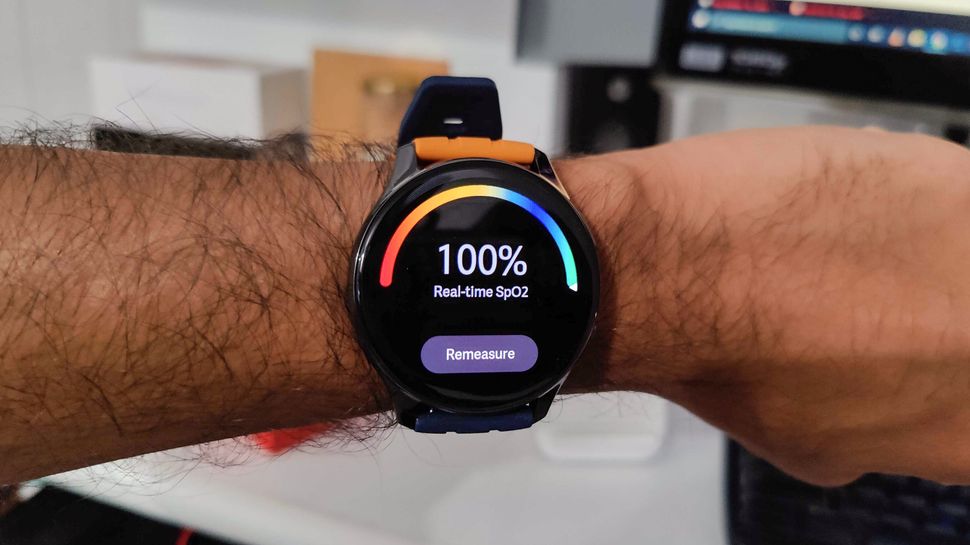 Image 10 of 11
Image 11 of 11
The OnePlus Watch didn't exactly turn out as we'd expected as the major disappointment came in terms of software experience at the launch. The company ditched Wear OS in favour of RTOS, but it did add some smart features to get the most out of the wearable. In a nutshell, the OnePlus Watch is a unique blend of a smartwatch and a fitness tracker, bringing the good stuff, but with some first-generation product drawbacks in terms of execution.
With an integrated microphone and loudspeaker, you can not only receive and conduct entire calls on it, but you can also initiate calls from the watch itself ー a feature that is not present on most smartwatches. You get the usual slew of fitness features, including workout-tracking, pedometer, heart rate, SpO2, sleep tracking, stress levels, and more. 
The software on the OnePlus Watch can seem to be limited as there is no access to third-party apps, limited watch faces, for now, unintelligent notification replies and bugs. The OnePlus Watch battery life was simply great, easily lasting for almost a week on a single charge with all the features enabled. You get a great 1.4-inch AMOLED display too. 
Read our OnePlus Watch review
Image 1 of 10
Image 2 of 10
Image 3 of 10
Image 4 of 10
Image 5 of 10
Image 6 of 10
Image 7 of 10
Image 8 of 10
Image 9 of 10
Image 10 of 10
Huami has launched so many wearables in the past few months that they have a new smartwatch for every segment. The Amazfit GTS 2 and GTR 2 fall in the sub Rs 15,000 segment. The Amazfit GTS 2 and GTR 2 are the same smartwatches with the only difference coming in terms of design. The Amazfit GTS 2 follows the square design pattern while the GTR 2 offers a classic circular design. 
The GTR 2 comes with a 1.39-inch AMOLED display with 454 x 454 resolution and the GTS 2 comes with a  1.65-inch AMOLED screen with 348 x 442 resolution. There's a built-in GPS to track outdoor activities like running, cycling and open water swimming. There's also BioTracker 2 PPG optical sensor, which delivers continuous heart rate monitoring, heart rate during exercise and opens up more detailed insights.  It also brings the ability to take blood-oxygen measurements. 
Further, these smartwatches are also capable of tracking your sleep and 90+ sports mode which includes outdoor running, walking, indoor cycling, open water swimming, pool swimming, climbing, free training, outdoor cycling, and more. Both watches also come with 3GB of storage to transfer over your own music. You also get an Alexa voice assistant. You can also make calls over Bluetooth with the speaker offering decent clarity.
Read our Amazfit GTS 2 review
Read our Amazfit GTR 2 review
Image 1 of 6
Image 2 of 6
Image 3 of 6
Image 4 of 6
Image 5 of 6
Image 6 of 6
The Huawei Watch GT 2 offers a great value proposition with its internal and external hardware, and the fitness features are certainly quite impressive. However, the software holds it back and needs to be fine-tuned further for Huawei to make a proper impression with future models. There needs to be more customization and there really, really needs to be more apps.
The watch is available in two variants ー 46mm and 42mm with 1.39-inch and 1.2-inch AMOLED display respectively. You get a brightness of 1,000 nits, which makes it decently bright and sharp. You get sensors such as a gyroscope, accelerometer, optical heart rate, ambient light and air pressure on board. It has 2GB of RAM and 4GB of storage, out of which 2.2GB is usable space - enough to hold around 500 songs.
When it comes to fitness tracking, there's a wealth of options available. Various workouts can be tracked via the Huawei Watch GT 2, such as running (indoor and outdoor), walking, elliptical, rowing (indoor and outdoor), cycling (indoor and outdoor), swimming (pool and open water), climbing, hiking, trail running, triathlon, and aerobics. TruSleep 2.0 feature offers detailed sleep data. In terms of battery life, you get up to ten days on a single charge. 
Read our Huawei Watch GT 2 review
Image 1 of 3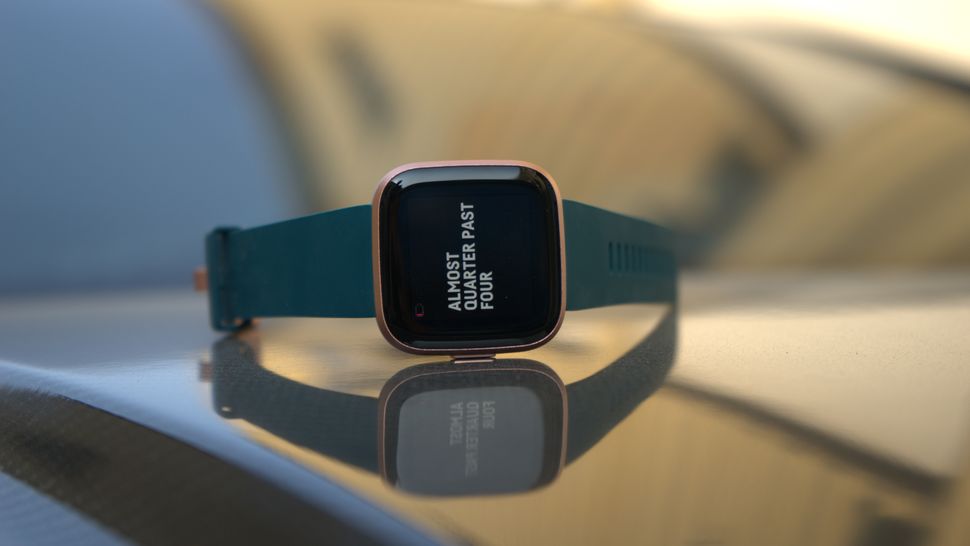 Image 2 of 3
Image 3 of 3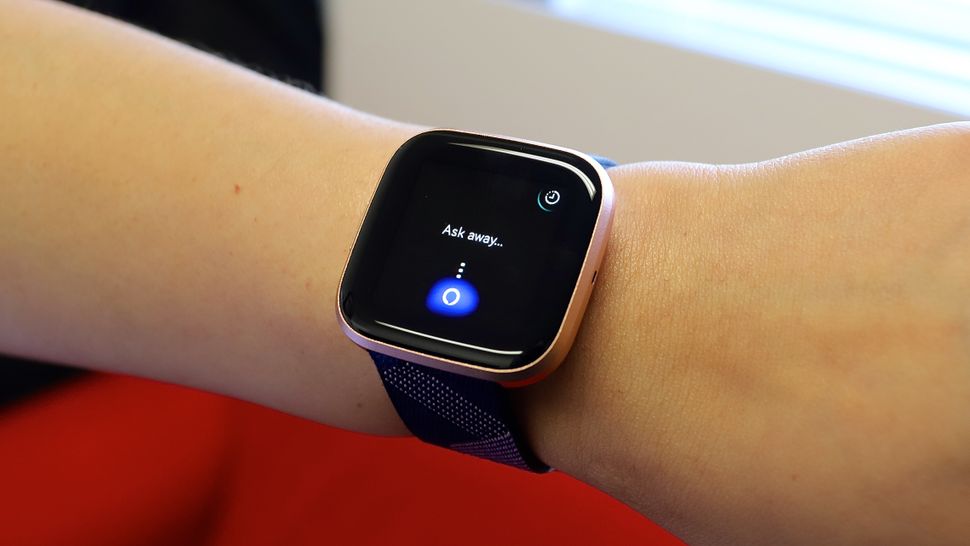 The Fitbit Versa 2 was the company's first true smartwatch in the segment. Even with the successor, Versa 3 in the market, the second-gen wearable is still one of the best Fitbit in the market. The Versa 2 is squarely aimed at users keen on fitness rather than those seeking productivity from a wearable. 
While health and activity tracking take centre stage, the Versa 2 bridges the gap between phone and wrist by offering message and calendar notifications, ways to control your smart home setup and play music from your phone while on a run or workout session. However, it misses out on the built-in GPS feature. 
Read our Fitbit Versa 2 review
Image 1 of 5
Image 2 of 5
Image 3 of 5
Image 4 of 5
Image 5 of 5
If you're after a rugged smartwatch to accurately track and map your exercise while measuring your heart-rate, and also your sleep, the Amazfit T-Rex Pro is a great value option. The Amazfit T-Rex Pro brings a few improvements by bringing in over the T-Rex from 2020 with over 100 sports modes compared to 14 on the T-Rex. It also brings a SpO2 monitor, 10ATM rating, three additional military standards, and more. 
T-Rex Pro comes with a 1.3-inch colour AMOLED display with 360x360 resolution with Always-on Display. As for the sensors, the smartwatch packs in BioTracker 2 PPG optical sensor to measure heart rate, 3-axis acceleration and gyroscope sensor, Geomagnetic sensor, Ambient light sensor, Barometric altimeter, and also SpO2 monitor to get blood-oxygen level. 
The watch also comes with a built-in GPS so that you can take it outdoors independently of your phone. In terms of battery life, the Amazfit T-Rex Pro comes with a 390mAh which is rated to last up to 9 days of heavy usage and 18 days of typical usage. The T-Rex Pro also uses the Firstbeat algorithm which offers an in-depth analysis of your fitness level, training load and recovery. It also helps you better plan your training sessions and train in a better way. 
Read our Amazfit T-Rex Pro review
Buy Amazfit T-Rex Pro on Amazon
Rs 12,999View Deal
---
List of best smartwatches under Rs 15,000
Oppo Watch
OnePlus Watch
Amazfit GTS 2/GTR 2
Huawei Watch GT 2
Fitbit Versa 2
Amazfit T-Rex Pro
---