NBN speed test: check your broadband speed here in seconds
Find out just how fast your internet connection really is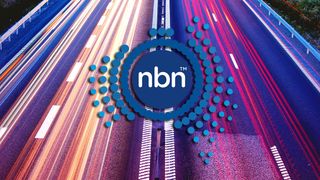 Now that you've been set up with a brand new high-speed connection, it's probably fair that you want to put it to the test – are you getting what you pay for?
Maybe it's been giving you grief and under-delivering on what your ISP (Internet Service Provider) promised, or maybe you just want to see how speedy it truly is. On this page, you'll be able to test your speed, see what it means, and get the most out of your home connection.
To kick things off quickly, simply hit 'GO' below and the Speedtest.net tool (a site run by internet-speed authority Ookla) will run a diagnostic on your connection, spitting out both a download and upload speed, plus ping and jitter results. This can give you a quick overview of how your net is doing, but for more info on what these results mean, read on.
What to expect
If you want to test how your connection is operating, it's probably a good idea to check out how it should be operating so you can compare.
When signing up for the NBN, you would have chosen a speed-tier from the options provided by your ISP – this will dictate the upper limit of both the download and upload speeds you'll be able to hit, although that number isn't indicative of the actual speed you will experience at all times.
NBN Co. now offers a wide range of speed tiers, with 12, 25, 50, 100, 250 and 1000Mbps options for residential customers, but because the company is a wholesaler, it ends up being the decision of each ISP as to what speeds they will offer to their customers. Typically ISPs have plans that reflect most of those speed-tiers, but this won't always be the case.
By law, your ISP has to advertise something referred to as a "typical evening speed", which is an average that's indicative of how fast your download rate should be going during the busy period of the day – when most people are at home and using streaming services.
Recently, a few providers (Telstra, Optus, Aussie Broadband and Spintel so far) have begun promising a typical evening speed that mirrors the actual speed tier of the plan (250Mbps for NBN 250, for instance), as the ISPs are able to requisition enough bandwidth from NBN Co to attain these speeds.

Recommended fast NBN plans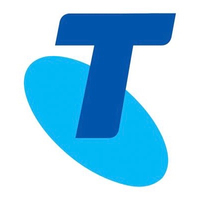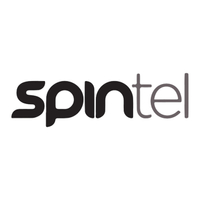 Spintel | NBN 100 | Unlimited data | No lock-in contract | AU$69p/m (first 6 months, then AU$84.95p/m)
With Spintel's NBN 100 plan, you'll get a discount on your first six months with the service, so you'll first pay AU$69 a month before the price reverts back to the standard AU$84.95. Even once the initial discount ends, it's still the cheapest option you'll find in this tier and you'll be getting the best typical evening speed possible at 100Mbps to boot.
Total minimum cost: AU$69 | Total cost for first year: AU$923.70
How do I test my internet
You've already run the test above by this point, we assume, but you should have another go to try and give your internet the best chance it's got at achieving high speeds so you can accurately measure the signal arriving at your house.
Where possible, connect your computer or laptop directly to your modem or router with an Ethernet cable, and avoid running any downloads, streams or other data-heavy activities and programs while the test is in progress.
If you have to test your connection over Wi-Fi, such as with a laptop or smartphone, try and move as close as possible to your router to ensure you have a strong wireless signal, as a weak one can interfere with the internet speed testing, meaning you'll see lower results than your 'net connection is actually capable of.
Once you've set yourself up, it should just be a matter of hitting the 'start test' button and waiting for the test to run its course. Once completed, you'll be given a download speed and upload speed, both measured in Mbps, as well as some more advanced diagnostics if you're so inclined.
We suggest running this test several times to ensure you're getting consistent results each time. If the results are wildly erratic or vastly below the expected amount, try rebooting your modem and re-running the test.
Diagnosing the results
Don't be alarmed if the download speed isn't bang-on the number promised to you by your provider – it's rare to get 100 percent of promised speed – however, it should be close if everything's gone smoothly so far.
Certain factors will affect this speed, such as how many devices or active tasks are using the connection simultaneously, as well as the type of connection you have. Fibre to the node (FTTN) connections, for instance, will experience slower speeds the further away your premises are to the node itself; apparently distances above 400-500 metres will start seeing a decrease in real-world vs promised speeds.
If you're experiencing significantly lower speeds than listed on your plan and have already tried all the aforementioned tricks, then you should contact your service provider to see what the issue is. They should be able to tell you how far away you are from the node if you're on a FTTN connection, or if there are some specific problems in your area otherwise.
Need a better plan?
Still not happy with the results? Maybe it's time to check out a higher-speed NBN plan, or switching to another provider entirely. Below, we've got a live-updated tracker to compare plans, but we've also got two dedicated pages to help you out, one for the fastest NBN plans available, and another that compares the best value NBN plans on offer.
NBN 250 plans
NBN 1000 plans
NBN speed tiers explained
Currently, NBN Co offers seven broadband speed tiers, known as NBN 12, NBN 25, NBN 50, two NBN 100s (we'll explain that shortly), NBN 250 and NBN 1000.
However, it's up to individual internet service providers (ISPs) what speed tiers they offer their customers. Most of the bigger players offer only NBN 25, NBN 50 and NBN 100 (NBN Co is a wholesaler, so you won't be able to sign up directly with the company).
The numbers in the names of each speed tier roughly represent the maximum download speed you should get, starting with 12Mbps at the bottom, through to a top speed of 1,000Mbps – and the cost of each one gets progressively higher as you go up the ladder.
NBN 12
The lowest speed tier comes with the cheapest plans – with prices starting at around AU$30 a month – but the speeds won't be any better than an ADSL 2+ connection on a copper wire. In fact, real-world NBN 12 speeds could well be slower. That said, NBN Co does make it very clear that this isn't exactly a 'superfast' connection. Customers on this plan can hope to get a maximum download speed of 12Mbps and a maximum upload speed of 1Mbps – although those numbers tend to fluctuate throughout the day. It's suitable for households needing just basic day-to-day phone and internet usage. While a 12Mbps connection is still generally enough to stream Netflix, Stan or Foxtel Now in Full HD (aka 1080p) – or use any other streaming service, for that matter – you'll find that doing more than a couple of streams simultaneously could pose problems. As such, if you've got more than a couple of online video fans in your household, you might want to consider the faster options described below.
NBN 25
If you've got a family with kids, where the internet will be used more intensively during certain times of the day, you should consider this next speed tier. NBN 25 plans provide a maximum download speed of 25Mbps and a maximum upload speed of 5Mbps – but, again, speeds vary due to several factors including peak-time congestion. However this jump in speed does come at a slightly higher cost than the NBN 12 plans, with monthly plans starting at around AU$49 – potentially adding over AU$220 more per year, something that might be worth factoring in if you're particularly budget conscious. NBN 25 is what you want for 4K Netflix and Stan streaming and should easily support a couple of streaming devices being used simultaneously, although you could still be fighting over bandwidth, depending on how populous your household is.
NBN 50
With a maximum download speed of 50Mbps and an upload speed of 20Mbps, this tier is more than enough to meet most households' entertainment, gaming and regular surfing needs. It will keep the family constantly connected with plenty of bandwidth to ensure everyone can do their own thing without impinging on any other family member. It's also the speed we'd recommend if you've got several smart home devices working on a single Wi-Fi network. Of course, this luxury comes at a higher cost than the previous two tiers; plans start at about AU$60 a month.
NBN 100
This is the speed tier that NBN Co calls its 'superfast internet' option, with a maximum download speed of a whopping 100Mbps. There are two NBN 100 plans available – one that has a maximum upload speed of 20Mbps, and another that offers a better upload speed of 40Mbps. But no matter which 'sub' option you choose, your download speeds will be capped at 100Mbps – more than enough for all your gaming, 4K streaming, working from home, multiple connected smart devices and everything else you'd like to throw at it. There'll be plenty of bandwidth to keep everyone happy, and then some. Plans for the NBN 100 speed tier are also, obviously, very expensive, but you could get one that's only just a dollar more than an NBN 50 plan if you don't need unlimited data. On average, however, NBN 100 plans start at around the AU$75 a month mark.
NBN 250 and NBN 1000
Why stop at 100Mbps when you can get even faster broadband? There are the options to take your maximum download speeds to 250Mbps or even a mega 1,000Mbps. However, these two supremely fast tiers are only offered by select RSPs (internet providers) and, of course, are the most expensive. The average household doesn't really need these kinds of broadband speeds but if you think you do, then an NBN 250 plan will set you back about AU$110 at the very least, while you'll be shelling out upwards of AU$135 for the topmost NBN 1000 tier.
Sign up to receive daily breaking news, reviews, opinion, analysis, deals and more from the world of tech.
Harry is an Australian Journalist for TechRadar with an ear to the ground for future tech, and the other in front of a vintage amplifier. He likes stories told in charming ways, and content consumed through massive screens. He also likes to get his hands dirty with the ethics of the tech.