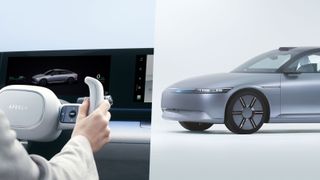 (Image credit: Sony)
For the past year, we've been barraged with discourse about the metaverse and its potential as the next big tech platform. But the latest edition of CES, the world's biggest technology show, has shown that hardware giants like Sony are focusing on driving their tech towards a much more familiar space – our roads.
CES was once a stage reserved for the biggest names in TVs, computing and smartphones. Remember when the Palm Pre and webOS were announced at CES 2009? Neither do I – but my editors tell me it was a big deal. The point being, the Las Vegas-based expo has traditionally played host to the launch of boundary-pushing products that go on to have genuine implications for the industries they seek to disrupt.
But in recent times, CES has lost its edge as a harbinger of innovation – and major automotive manufacturers have replaced old hat tech firms as providers of the show's biggest reveals. At CES 2023, keynote speeches from the likes of Mercedes-Benz, BMW and Volkswagen drew crowds to rival Samsung and LG, with news of camouflaged EVs and self-driving sedans exciting onlookers more than the newest foldable phones or 8K TVs.
It's no wonder, though, that cars have become such a regular – and popular – fixture of CES given the sheer amount of technology piled into new and existing electric models, and even household names in traditional consumer tech spaces seem intent on boarding the automotive hype train.
Sony, for instance, has partnered with fellow Japanese manufacturer Honda to form a new automotive company, Sony Honda Mobility (SHM) – and at CES 2023, the burgeoning brand unveiled its first electric vehicle concept, Afeela, (which is technically the name of the company's new sub-brand, but it may as well be the name of the concept itself).
It's not a car, Bond
A not-too-distant cousin of Sony's Vision-S sedan prototype, which originally appeared at CES 2021 and returned at last year's show in a slightly updated form, Afeela's inaugural concept is intended as the physical manifestation of "a new relationship between people and mobility" – which is SHM marketing speak for "technology you can expect to see in real-life cars soon" (the company has penned a 2025 release for its first production-ready vehicle).
The model's headline features include its 45 motion-tracking sensors and chassis built on Qualcomm's Snapdragon architecture – which, according to SHM, will enable similar vehicles to have 'digital twins' that can navigate roads in simulation before you drive the real route. But the more interesting aspect of Afeela is the company's overarching vision for the development of "moving entertainment space[s]."
CES and other consumer tech shows have been hamstrung in recent years by the lack of genuine innovation on display from the brands lining their convention halls. Almost every major tech product category has been innovated to the point of saturation; is it really possible to further improve the experience of using our smartphones or watching movies at home? The answer, of course, is yes – just look at Samsung's glorious new 77-inch OLED display – but there's not nearly as much room for revolution in our pockets as there is on our roads.
Notwithstanding the source that powers their wheels, how much have cars really changed in the last decade? The best smartphones have come on leaps and bounds in the same period, but automobile technology – which plays just as big a role in our daily lives – has remained relatively stagnant since the advent of the electric car battery.
Part of that stagnation comes from a lack of demand for change – we don't replace our cars as much as we do our handheld devices, so we're happier for longer with what might otherwise be described as yesterday's technology.
But the auto industry is also fraught with far more practical and legislative roadblocks than, say, the smart home or TV industries. Cars are huge, fast pieces of metal. They kill people. Someone, somewhere has surely already developed a practical answer to the flying car question, but the financial and legal difficulty of introducing such a dramatic, world-shaking product for the masses is too great for even the world's largest companies.
The only way is up
And yet, there is so much room for innovation. It's hard not to conjure up images of Blade Runner, The Fifth Element, Minority Report and I, Robot when considering how much further cars could go in our lifetimes – especially when much of the pocket-sized technology in those movies has already come to fruition.
Yes, things must necessarily move slowly. But SHM's commitment to developing "moving entertainment space[s]" marks the long overdue next step in the evolution of the automobile. The confluence of mobility and interactivity is the next frontier for the world's biggest tech companies – a combination that will necessarily manifest itself on our roads in years to come. Just take a look at the other automakers in attendance at CES 2023.
Like SHM, Audi turned its attention towards in-car entertainment at this year's trade show – specifically, the brand with the four rings debuted its proprietary virtual reality (VR) technology, which allows passengers to enjoy Oculus-style games from the comfort of their heated recliners.
Stellantis, too, had the virtual world on its mind at CES 2023. The parent company to Chrysler, Peugeot, Vauxhall and Fiat lifted the lid on its two-seater Synthesis concept, a cockpit mockup intended to demonstrate various technologies – including 37 inches of advanced infotainment screens – heading to various production-ready vehicles soon.
Next stop, Apple?
And lest we forget the Apple Car. Although Tim Cook's vehicular science project didn't make an appearance at CES – Apple doesn't attend CES as a rule – it's almost certainly in development, and the latest rumors suggest it'll arrive (eventually, that is) sporting a technology-packed interior with potentially self-tinting windows and Audi-style VR integration.
The question of self-driving cars is altogether larger, but with the likes of SHM, Stellantis, Tesla and (we think) Apple all actively working on autonomous vehicle technology, it won't be long before our cars are capable of offering us something more substantial than lane assistance.
But the overarching point is this: new iPhones and OLED TVs are no longer the groundbreaking products they once were. One hundred years ago, cars represented the future – and they do again in 2023. The next boundary-pushing innovation will arrive on four wheels, and the race is on to be the brand to usher in this new era of vehicular technology.
Check out our CES 2023 hub for all the latest news from the show as it happens. We'll be covering everything from 8K TVs and foldable displays to new phones, laptops and smart home gadgets, so stick with us for the big stories.
Sign up to receive daily breaking news, reviews, opinion, analysis, deals and more from the world of tech.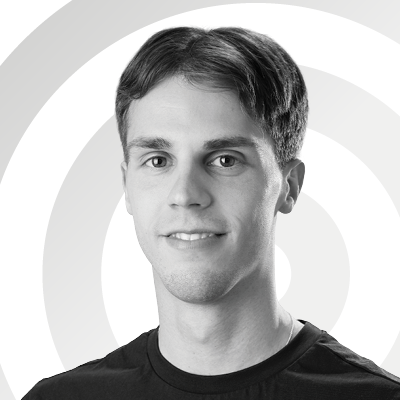 Axel is a London-based Senior Staff Writer at TechRadar, reporting on everything from the latest Apple developments to newest movies as part of the site's daily news output. Having previously written for publications including Esquire and FourFourTwo, Axel is well-versed in the applications of technology beyond the desktop, and his coverage extends from general reporting and analysis to in-depth interviews and opinion.
Axel studied for a degree in English Literature at the University of Warwick before joining TechRadar in 2020, where he then earned an NCTJ qualification as part of the company's inaugural digital training scheme.