Sony and Honda's Afeela self-driving car is not quite giving us the feels
Another smart, self-driving EV is on the way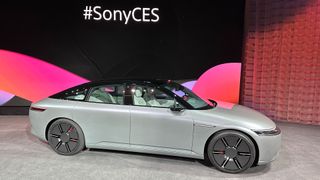 (Image credit: Future)
Three years after the introduction of its first Sony Electic Car Vision-S prototype, Sony and development partner Honda returned with a rebranded, but not necessarily more attractive, self-driving EV prototype.
The newly branded 'Afeela' prototype rolled out onto the stage during Sony's CES 2023 press conference, where it was met by, if not excitement, then certainly curiosity.
The design is not much more traditional than the Vision-S, and less sporty, but it's no less intelligent.
Sony says more than 45 sensors are arrayed around the body and inside of the car, although it's not clear if Sony and Honda are building a self-driving car or a mobile PlayStation 5 – Sony partner Unreal is using game graphics to build realistic environment simulations that, one would assume, the car can eventually use to help it navigate the real world.
Sony, not surprisingly, is delivering movie, music, and gaming content to the dual, interior rear compartment screens. There's also another unusual screen: this sits on the front fender, and can be customized to deliver a message, or even show off your favorite Sony movie character.
It's also built on Qualcomm's Digital Chassis platform, a set of technology solutions for developing smart vehicles, which, among other things, enables the Afeela to have a 'digital twin' that can navigate roads in simulation before you do the real thing.
Put simply, this prototype has no shortage of next-gen technology; the looks, though, are far less conceptual than the Vision-S. Perhaps that's because Sony now has a timeline for delivering the first Afeela car: preorders open in 2025, with delivery of the first vehicles scheduled for 2026.
As for the name, well, it's the kind of thing you come up with if you've been isolated for two weeks in a room with other desperate executives. I'm sure it was the last thing suggested, and, in desperation, they seized on it. Sony seems quite pleased that it's managed to squeeze the word 'feel' into the brand name – although as you might have guessed, the reaction on social media was not kind.
At least Sony and Honda have a few years to change it.
Check out our CES 2023 hub for all the latest news from the show as it happens. We'll be covering everything from 8K TVs and foldable displays to new phones, laptops, and smart home gadgets, so stick with us for the big stories.
Sign up to receive daily breaking news, reviews, opinion, analysis, deals and more from the world of tech.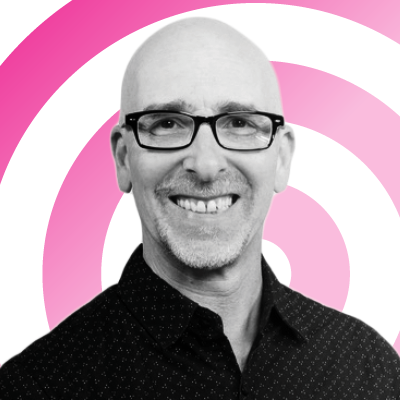 A 35-year industry veteran and award-winning journalist, Lance has covered technology since PCs were the size of suitcases and "on line" meant "waiting." He's a former Lifewire Editor-in-Chief, Mashable Editor-in-Chief, and, before that, Editor in Chief of PCMag.com and Senior Vice President of Content for Ziff Davis, Inc. He also wrote a popular, weekly tech column for Medium called The Upgrade.
Lance Ulanoff makes frequent appearances on national, international, and local news programs including Live with Kelly and Ryan, Fox News, Fox Business, the Today Show, Good Morning America, CNBC, CNN, and the BBC.