Between working, studying, commuting and whatever else pops up to sap your time and energy, it can be hard to just relax with a good book. And if you do get half the chance, your eyes are probably too tired from a full day of staring at screens that reading would be the last thing on your mind. Luckily, we have audiobooks to help solve these problems and get you reading listening to the stories you've been wanting to catch up on. Buying individual audiobooks can get expensive, though.
To ease you into it, Amazon is extending Audible's free trial period (opens in new tab), not only opening up its vast library but also giving you the chance to score two free premium audiobooks instead of the usual one. This offer is only available only until March 21 and signing up will snag you two months for free and full access to all the benefits an Audible subscription has to offer, rather than the usual 30 days.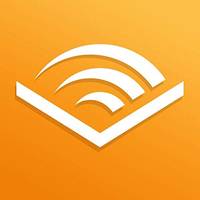 (opens in new tab)
Audible | Two months free, then AU$16.45p/m (opens in new tab)
Keen to get reading again? Right now you can sign up to Audible and get a two-month free trial, which means you get two credits to score two premium audiobooks that you get to keep if you decide to cancel your subscription before the trial period ends. How, we hear you ask. An Audible subscription gets you one credit per month to redeem for a premium audiobook and full access to the Audible Plus catalogue that includes a variety of audiobooks, Audible Originals and podcasts – that's how.
As the leading audiobook platform and marketplace, Audible is home to thousands of audiobooks and podcasts spanning all manner of genres and authors which you can then access from your go-to device anywhere you like. At the gym? Sure. Driving to work? Of course. It's all possible with the freedom and variety that Audible and audiobooks grant you.
Unsure where to start with redeeming your Audible credits? We've picked out five great (audio)books for you to consider below.
Five books worth your time
So You've Been Publicly Shamed by Jon Ronson (opens in new tab) (Non-Fiction, 8 hours)
UK journalist Jon Ronson is a master at turning an investigative lens on important but obscure ideas and presenting them in a thought-provoking and well-humoured manner. For 2015's So You've Been Publicly Shamed, Ronson takes a deep dive into internet culture and the fallout from public-shaming events on social media. Managing to not fall victim to the kinds of hyper-politicised 'cancel culture' griping that's become commonplace in certain corners of the media, Ronson instead seeks to gain insight into the psychology of the shamed and those doing the shaming while also taking a close look at the relatively new sub-industry looking to cash in on it all.
The Outsider by Stephen King (opens in new tab) (Fiction, 18 hours)
If you're anything like us, you might consider the majority of Stephen King's newer books quite forgettable. It seems he's often straying further away from the spooky tension-building that he built his name on with his earlier efforts. But that's not the case with 2018's The Outsider, which was adapted as an equally great HBO limited series in 2020. Brimming with spine-chilling tension and tightly told, The Outsider begins with a tragic and gruesome murder, with numerous items of forensic evidence discovered at the murder scene pointing squarely in the direction of local sports coach Terrence Maitland. There's only one problem – Maitland has an alibi, and compelling evidence to support it. So how could one man be in two places at once? The answer has been lurking in the shadows for generations and doesn't want to be found, spelling danger for detective Ralph Anderson.
The Most Important Job in the World by Gina Rushton (opens in new tab) (Non-Fiction, 8 hours)
Australian journalist Gina Rushton stumbles across a thorny question that most of us will also face at some point or another, recognising that she has little time left to make a decision on whether or not she wants to have a child. The question itself, Rushton discovers, isn't so easy as a simple yes or no – with more and more young people opting not to have kids due to several concerns like climate change, gender equity and work/life balance. In this sensitively recounted examination, Rushton explores the stories of a diverse cast of characters to offer a powerful meditation on what being a parent means, the role of motherhood in modern society and the reasons we choose to start or not start a family.
The Day My Bum Went Psycho by Andy Griffiths (opens in new tab) (Fiction, 5 hours)
One for the kids, young and old, The Day My Bum Went Psycho is a classic from one of Australia's best and most beloved writers of children's books. With originality and genuinely funny humour, Griffiths (and oft-collaborator Terry Denton) is a master of authoring books that will appeal to kids and also capture the attention of adults at the same time. The first in a trilogy, The Day My Bum Went Psycho finds the titular bum separating itself from protagonist Zack Freeman in search of greener pastures, kick-starting an epic journey for Zack as he seeks to track down his runaway butt and dodge the dangers of the coming Buttpocalypse (no, really).
The Great Pretender by Susannah Cahalan (opens in new tab) (Non-Fiction, 12 hours)
How much do we know about mental illness today? Or maybe that question should be, how much do we think we know about mental illness? 50 years ago, a team of eight psychologists decided to put psychiatry to the test themselves and go undercover in a number of psychiatric asylums. So what were the results of this experiment, and what do they teach us about psychiatry as it exists today? Susannah Cahalan helms this recounting of the 1970s experiment, led by Stanford psychologist David Rosenhan, managing to sidestep an over-reliance on the heavy jargon that can weigh down such stories and instead deliver a genuinely compelling investigation that reads much more like a blockbuster thriller than not.