All of this week's best Google Pixel 5 deals are rounded up right here on this page. Whether you're looking for a carrier device or an unlocked phone, you'll find options for both here although it's worth noting that true Google Pixel 5 deals are pretty rare right now the newer Google Pixel 6 deals (opens in new tab) and Google Pixel 7 deals are now available. While you can still get a nice discount with a trade-in or a very minor price cut on an unlocked device, bear in mind this phone is now officially discontinued and you'll find much better options for saving on the newer devices.
Google Pixel 5: quick links
Following this device's 2020 October 15th release date, we've had Google Pixel 5 deals for over two years now and, like the equivalent iPhone 12 and Galaxy S21 rival devices, there have actually been some great promotions over the Pixel 5's life cycle. We've seen a $100 price cut on unlocked devices at Best Buy for example, and even a $300 online exclusive discount at Verizon over Black Friday.
We've fully reviewed the Google Pixel 5 (opens in new tab) here at TechRadar and all signs point towards a really good value phone overall. Retailing at an Introductory price of $699 - a whole $100 less than last year's iteration, the Google Pixel 5 features a few key tweaks to refine that stellar Pixel design. A heavily upped battery, more RAM, the new Android OS and of course Google's amazing camera tech are all present here, although that comes with the slight trade-off of a CPU that's a little more mid-range than most of 2020's flagships.
Just below you'll find our roundup of this week's best Google Pixel 5 deals and our top recommendations for where to pick up this new device, complete with a little mini-review - just in case you wanted to get the low-down too.
Google Pixel 5 deals
Google Pixel 5 deals: what you need to know
Google Pixel 5: specs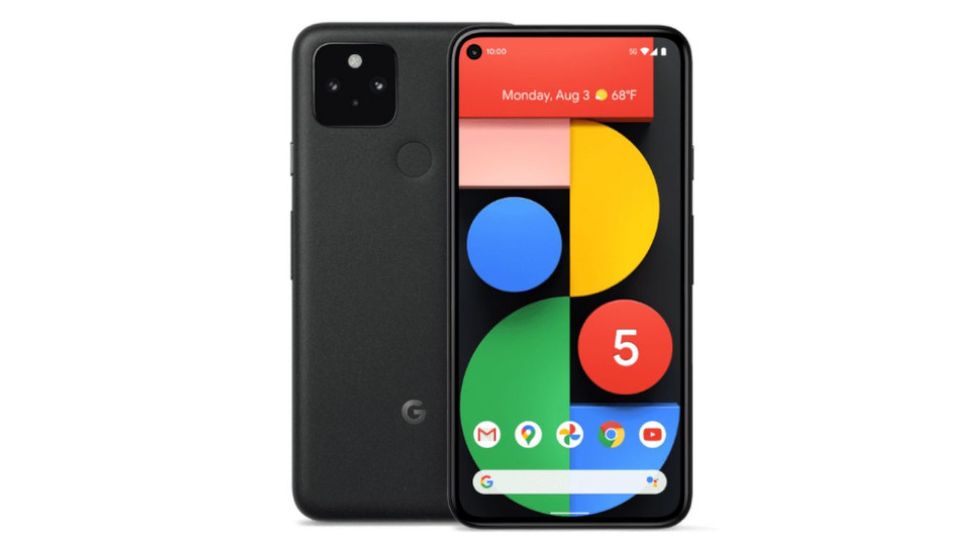 OS: Android 11 | Screen size: 6-inch OLED (90Hz)| Resolution: 1080 x 2340 | CPU: Snapdragon 765G | Memory: 8GB Ram | Weight: 150g |Storage: 128GB | Battery: 4,000mAh | Rear camera: 12.2MP wide, 16MP ultrawide| Front camera: 8MP
What an interesting phone the new Google Pixel 5 is. In some ways it's very much an upgrade to last year's Google Pixel 4, retaining some key features and even bolstering key specs, but in others, it can be considered a fairly iterative improvement with even a couple of well-considered cuts from the tech giant.
Google has hugely upped the battery on the new Pixel 5 to 4,000mAh, a much, much bigger power pack than the 2,800mAh on the previous model. You're also getting plenty more RAM here, now bolstered up to a flagship standard 8GB. Curiously however, Google opted to cut the processor down to the mid-range Snapdragon 765G - a key cost-saving measure, and not quite a match up to the Snapdragon 865 and Snapdragon 865 Plus featured on the OnePlus 8 Pro and Samsung Galaxy Note 20 Ultra.
So, is the Google Pixel 5 an upgrade or a downgrade? It's definitely an upgrade, but perhaps not the massive leap forwards many had hoped for. But hey, for an introductory price of just $699 we're not complaining. That's an outstanding price for a flagship, especially when you consider the heady prices it's competitors go for these days. You're also getting that wonderful Google camera tech under the hood, the very latest Android OS, plus a rather attractive all-metal chassis.
If you'd like to read more, check out our full Google Pixel 5 (opens in new tab) review.