Cyber Monday Garmin deals 2022: Last chance deals on watches and cycling gear
Cyber Monday is today and the Garmin deals are coming in thick and fast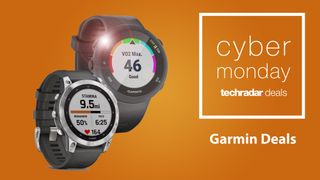 (Image credit: Garmin)
Cyber Monday Garmin deals are here. If you didn't get a Garmin watch, cycling computer or turbo trainer over Black Friday, but you were thinking about it, there's only a little more time to buy.
Many of this year's Cyber Monday deals are the same as the Black Friday deals which launched a few days ago. You can find all the top deals below, which are still in stock, alongside a few new ones.
There are discounts across a wide variety of Garmin wearables, notably Garmin Forerunner, Fenix and Vivoactive watches. However, there's plenty more still to come.
That said, occasionally we don't see much in the way of new offers on Cyber Monday itself, with retailers instead continuing their Black Friday deals, so if you see something tempting you might as well buy it now, as the deals likely won't get any better.
Below we've highlighted all the best deals so far, and we'll be updating this article if and when new deals arrive. It's also worth checking out the Cyber Monday Fitbit deals if you're after a more general tracker rather than a specific Garmin Watch.
Cyber Monday Garmin sales: quick links
Cyber Monday Garmin deals
Cyber Monday Garmin deals: What we're seeing
Based on what we saw last year we can take a good guess at some of the Garmin deals that we might see later on during Cyber Monday 2022. They include the following:
Garmin Instinct 2: This year the original Instinct is seeing a lot of big discounts, so we expect the Instinct 2 to show a few more big savings before the deals are done.
Garmin Fenix 7 range: we are seeing three-figure discounts already, but not high, only in the region of $100 or so. We're hoping to see a flash sale of $200 off one of the higher-priced Fenix 7 Pro models to make sure its competitive with the Fenix 6 Pro deals.
Garmin Forerunner 945: Considering the superior 955 is out, the Forerunner 945 has been conspicuously absent from the conversation this year. We're expecting some healthy discounts on Monday.
Garmin Forerunner 45: this is our beginner's running deal to get, at just $118.99.
Tips for buying a Garmin watch
Garmin makes a wide range of wearables at different prices and for different types of users, so it can be tricky finding the right one.
It can also be tricky finding the best deals, even on sales days like Black Friday and Cyber Monday, but we've got some tips to help.
1. Check out our best Garmin guide
It's worth working out what you want to buy before you even head into the sales, and your first stop for that should be our best Garmin watch guide, where we've highlighted all the top options.
Don't just go for our number one pick though, as something else might suit you better - some Garmin wearables are aimed at serious athletes, while others are more for those just dipping their toes in, and some focus on specific sports too. So it's worth taking a look at all the best options.
2. Keep an eye out for dodgy deals
Not every deal is a good deal, even if it looks good. A discount of 50% off RRP for example might look great, until you realize that nowhere is selling the device at full price.
3. Watch for big deals on older models
The latest Garmin watches may well get discounted on Cyber Monday, but older models are far more likely to - and are likely to get biggest discounts.
Retailers will be looking to clear their stock to make way for the shiny new hardware, so big savings can often be had. And just because a model is older, it doesn't mean it's not still great.
Cyber Monday Garmin FAQ
When will the best Cyber Monday Garmin deals start in 2022?
The very best Cyber Monday Garmin deals are today, Cyber Monday itself - that's November 28.
If you're in the market for a new Garmin then it's worth checking back on this page regularly between now and the end of the day, as the deals will change periodically.
Should I wait for Cyber Monday Garmin deals?
The big question during Cyber Monday is whether it's worth waiting until the end of the day for last-chance deals, or whether you should just buy now.
In the case of Garmin watches, there's a good chance you'll find some great deals on select models based on previous years – but there's no guarantee that the specific model you're interested in will get a hefty discount. So if you're set on one particular Garmin, you might not gain anything by waiting.
If you buy one now on the other hand then you gain the ability to start using it sooner, so if you're desperate to have one then that's another reason to buy now.
But generally now that we're getting close to the end of the Cyber Monday deals period, we'd suggest buying to ensure you don't lose out by waiting, and you might gain a big saving.
More US Cyber Monday deals
More Cyber Monday deals in the UK
Sign up to receive daily breaking news, reviews, opinion, analysis, deals and more from the world of tech.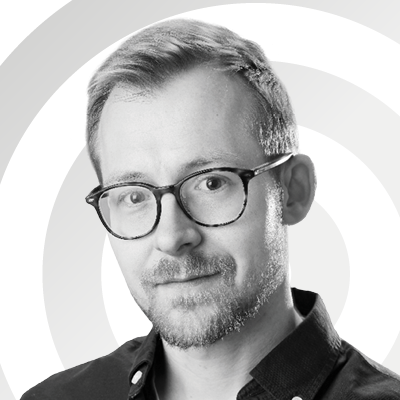 Fitness, Wellness, and Wearables Editor
Matt is TechRadar's expert on all things fitness, wellness and wearable tech. A former staffer at Men's Health, he holds a Master's Degree in journalism from Cardiff and has written for brands like Runner's World, Women's Health, Men's Fitness, LiveScience and Fit&Well on everything fitness tech, exercise, nutrition and mental wellbeing.
Matt's a keen runner, ex-kickboxer, not averse to the odd yoga flow, and insists everyone should stretch every morning. When he's not training or writing about health and fitness, he can be found reading doorstop-thick fantasy books with lots of fictional maps in them.