Windows 12 has its codename - but what does Hudson Valley mean for its features?
The hills are alive with the sound of Windows...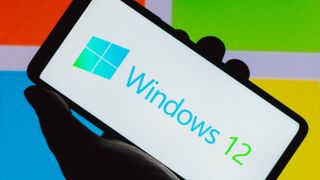 (Image credit: Shutterstock, Microsoft)
Windows 11 has barely reached its second birthday and already its successor, Windows 12, has a codename that hints toward another big redesign.
The device that you're using right now has likely had a codename attached, which would've been known to a select few back in the days when it was in early development. For instance, the very first iPhone was known as 'Project Purple' for three years, while Windows XP was called 'Whistler'.
Some software releases also have certain codenames attached to them, so internal teams can tell the difference and keep leaks to a minimum. At Apple, codenames for iOS are named after ski resorts, while watchOS updates are named after beaches. It helps teams know which codename means what, without being so explicit as to say that it's iOS 17 or watchOS 10.
With recent Windows releases, many have been named after certain valleys, and before that it was scattered, with Windows 10 being named Threshold and Windows Vista called Longhorn. Even the ill-fated Windows 9 was given a codename before it was scrapped and redone as Windows 10 - but what's in a codename over at Microsoft HQ?
A Hill Valley
Microsoft loves a codename, but it's usually never associated with certain products as Apple does. Sometimes a codename even becomes its actual name. For example, Xbox was known as the DirectX Box during its initial development, based on Microsoft's DirectX game tools for graphics, sound, and controller inputs.
But it was a codename that alluded to what the Xbox would be - all about games, and made by Microsoft. It made sense, and it's still a name used in its gaming lineup today, with the Xbox Series X and Series S widely available.
But it wasn't until Windows 11 that Microsoft decided to stick with a codename theme for its subsequent updates. Sun Valley is the codename that was used for Windows 11 - and this, alongside certain metals, has also been the name for subsequent updates that have brought dark mode to apps like Paint and Notepad, alongside refinements to the Taskbar.
Sun Valley 2 Nickel (also designated as 23H2) was released in November 2022, and Sun Valley 3 Copper is an upcoming update that could be bringing out more refinements to the Windows 11 Game Bar. But Microsoft looks like it's had a change of heart and is slowly rolling these out as smaller 'Moment' updates across the year.
But with Microsoft's commitment to bringing out a major release of Windows every three years, and the next one is allegedly due for 2024, so it's no surprise that we're already hearing what Windows 12 could entail.
A Hudson in the cloud?
Microsoft apparently showcased what it was working on with Windows 12 back at Build in May, with an image of a floating Taskbar alongside rounded corners in app windows.
Alongside rumors that its memory requirements could increase to 8GB, double that of what Windows 11 requires, what could its codename really mean?
Hudson Valley seemingly originates from a place in New York, known for its scenery, its architecture, and even a marketing term called 'Tech Valley', created in 1998 as a way to promote the area for businesses such as GlobalFoundries (a spinoff of AMD) to house operations there, essentially making it a riff on the well-known Silicon Valley in Seattle.
This seems to signal that another redesign is indeed coming to Windows 12, and as leaked documents show in the ongoing trial that Microsoft is currently in to argue its point about acquiring Activision-Blizzard, Windows in the cloud is one of its long-term goals.
While the Windows 365 software suite already offers cloud functionality, it's mainly available to businesses, and it seems as though Windows 12 is going to go a step further with this for consumers like you and me.
Imagine a situation where you log in to a random PC at a library or an office, and you're brought to the same desktop that you use on your PC at home. It could also adapt to different screen sizes and inputs, such as foldable phones and tablets, so you get the same experience regardless of which device you're using.
This could be a huge feature that changes how we Windows and all of its services, especially with gaming - after all, you can use Game Pass in the cloud already. Perhaps that was a hint towards what Microsoft wants for the cloud and its services.
While Microsoft is clearly missing a trick by not naming one of its releases after the location of the Back to the Future film series, all signs are pointing to a big release with Windows 12 already, and there could be a future where you're accessing the operating system seamlessly between your Pixel Fold and work MacBook throughout the day - at least, if companies like Google and Apple are willing to play nice.
It's an exciting prospect, and with Microsoft's committed timeline to bring out a major release of Windows in 2024, we may not have long to wait to see what it has planned up its sleeve for Windows 12.
Get daily insight, inspiration and deals in your inbox
Get the hottest deals available in your inbox plus news, reviews, opinion, analysis and more from the TechRadar team.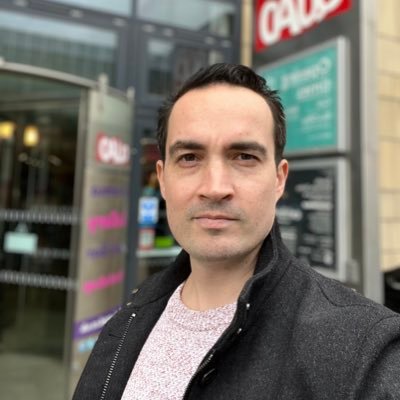 Software & Downloads Writer
Daryl had been freelancing for 3 years before joining TechRadar, now reporting on everything software-related. In his spare time he's written a book, 'The Making of Tomb Raider', alongside podcasting and usually found playing games old and new on his PC and MacBook Pro. If you have a story about an updated app, one that's about to launch, or just anything Software-related, drop him a line.