Using Windows XP in 2023 - from virtualization on an M2 Mac to a retro PC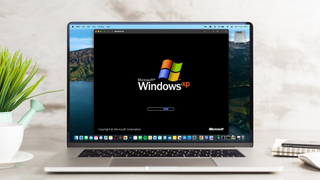 (Image credit: TechRadar)
With many still upgrading to Windows 11 alongside new rumors surfacing about its next major upgrade, Windows 12, sometimes you want to go back to a simpler time.
It could be argued that Windows XP is Microsoft's only operating system that remains beloved by many users ever since its release in October 2001. From its colorful interface to the ease of use of plugging in devices and playing games, it's still being supported by some enterprising tech-heads with custom web browsers and apps to help it run well even in 2023.
While there are still some limits that could keep you from using it full-time in the modern day, there's still an argument for using it these days.
Away from our gaming PCs with multi-core CPUs, multi-terabyte SSDs, and 8K-capable graphics cards, some just want a straightforward operating system to do work on, sequestered away from the distractions of social media and pop-up notifications that Windows 11 and others provide.
With this in mind, this is how I got Windows XP to run in 2023 - and why I think I'll be using it for certain jobs when needed going forward.
Installing Windows XP
If you wanted the genuine experience, you could create a partition on your hard drive, and install Windows XP that way. But there are some easier methods in 2023 to get Windows XP working - one which is easier than the other.
Buying an old PC or Laptop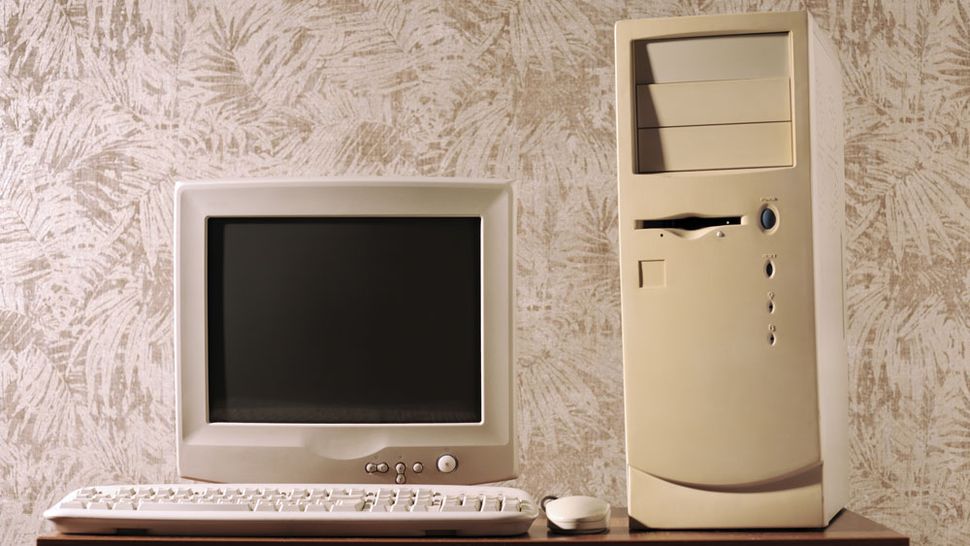 Buying a machine second-hand will be a great way, but you'll be limited by the hardware power of that year as well. For example, if you wanted to play most of the best PC games, you'd be out of luck. The iconic pinball game that comes with Windows XP though, or retro games like Sonic CD or the original Half-Life, should at least be fine.
Virtualization
Virtualization will be the easiest way, as it contains Windows XP within an app on an existing system. While it was previously thought as an impossible scenario on an Apple silicon Mac, UTM indeed makes this possible by emulating a PC from 1996, and, thanks to the gallery it offers, you only have to download a template, look for a Windows XP image that may be buried deep within a pile of your old CDs, and you're good to go.
Using VMWare on a Windows 11 PC will also allow you to run Windows XP within an app in the same way, and if it's set up correctly, you can drag and drop files inside the VM to install apps and games in a few steps.
Regardless of which method you choose, you'll eventually be greeted with the 'Welcome' splash screen and the iconic 'Bliss' wallpaper with its blue sky and green fields. Ah, smells like 2001.
Using Windows XP
Whichever method you opt for, as soon as you're at the Windows XP desktop, you'll be faced with a slight hiccup - connecting to the internet.
As I was using UTM in macOS, it was a simple matter of selecting 'Bridge' in the Network settings, which used my Mac's WiFi to enable this for the VM.
I decided to use Windows XP for work - typing up an article and using email to send it to my work email.
Internet Explorer 6, Microsoft's web browser that was fully deprecated for its Edge browser back in 2022, was able to work with Google and not much else. Going to TechRadar's homepage resulted in a 'Page Cannot be Displayed' message, so I had to download an older version of Firefox - which worked, giving me access to the internet again.
While this VM had 4GB memory, Windows XP simply can't handle the modern web. Loading text was fine, but images, different layouts, and even ads slowed everything down, and the web browser crashed multiple times throughout loading some sites.
Oddly enough, I didn't mind this, as it kept me from procrastinating from continuing the task at hand.
But the games Windows XP is loaded with helped to scratch that itch. Loading up Pinball and Minesweeper was a treat, and by logging into my GOG account, I could play games like Shadows of the Empire and Tomb Raider III with ease, as they had support for Windows XP around the time these games were released.
Loading up Windows Media Player 8 was a nostalgic moment, and while I'm still wanting to see Microsoft turn it into an Apple Music competitor, I can see why even for 2001 it was showing its age. No Store, no easy way of managing music with MP3 players, and a bizarre setup to play videos by downloading and accepting licenses for types of video made this a miserable experience. However, downloading VLC Player solved this issue, as it did for me back in 2001.
The interface and the color schemes still look great in 2023 - everything operates as intended, and you get the feeling that the redesign of Explorer in Windows 11 Moment 2 was inspired by Windows XP, from its look to the sidebar.
Using Office XP, a version of Microsoft Office that launched in May 2001, was surprisingly easy to use. This was before the Ribbon interface of Office 2003, and it was easy and familiar to use. I was able to type up this very feature, and using Firefox, I tried to send an email and it failed.
So I signed up to Google, loaded up Google Docs, copied it there, and I was able to carry this on with my Mac.
Should you use it?
Up to a point, Windows XP is something to use to help you focus in a completely different way, instead of looking at apps that can block out others to help you do work, or even when using Windows 11's Focus feature that tries to solve this issue.
Think of the Phantom Zone from Superman: The Movie, or if you're an anime fan, the Hyperbolic Time Chamber from Dragon Ball Z, where the characters can train for an entire year within one day. These both contain the characters inside a prison, where time and space don't matter, and they're left to do what they can to either get out of these areas, or bide their time once they're allowed to leave.
The same can be said for using Windows XP in 2023. It's a moment frozen in time when you start using this again, regardless of whether it's in a virtualization app like UTM, using an older PC, or loading it up within a separate partition.
And it's a great way of doing work, which is why I recommend using Windows XP in 2023 and beyond. You can write up reports or even use Paint to roughly draw something that you need to carry on with Adobe Photoshop using your modern PC on Windows 11. I found myself putting UTM into my macOS Dock so I can load up Windows XP whenever I need some pressing work to complete.
It's a time machine and a great one at that. If you're struggling to focus, then stepping into Windows XP for a couple of hours would be a great way of fixing that.
Get daily insight, inspiration and deals in your inbox
Get the hottest deals available in your inbox plus news, reviews, opinion, analysis and more from the TechRadar team.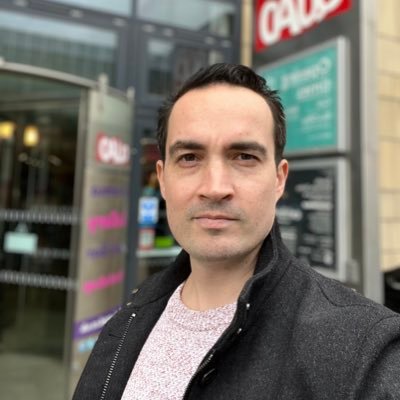 Software & Downloads Writer
Daryl had been freelancing for 3 years before joining TechRadar, now reporting on everything software-related. In his spare time he's written a book, 'The Making of Tomb Raider', alongside podcasting and usually found playing games old and new on his PC and MacBook Pro. If you have a story about an updated app, one that's about to launch, or just anything Software-related, drop him a line.