Windows 365 pricing, specs, features and everything else you need to know
Windows 365 lets you stream a Windows desktop to any device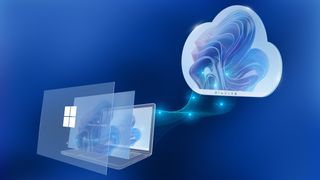 (Image credit: Microsoft)
Microsoft recently unveiled Windows 365, its new PC-as-a-service offering that allows users to stream a Windows desktop to any of their devices and from any location.
Billed as "a new way to experience Windows 10 or Windows 11", the virtualization service could open up a host of new opportunities for businesses, from a cost, administration and productivity perspective.
Instead of hosting the operating system and applications locally, using up both storage and compute resources, Windows 365 lets users stream their apps, data and settings to any of their devices - including those that run on macOS, Linux or Android.
From the perspective of IT managers, Windows 365 makes provisioning and patch management simple, while cutting hardware performance requirements.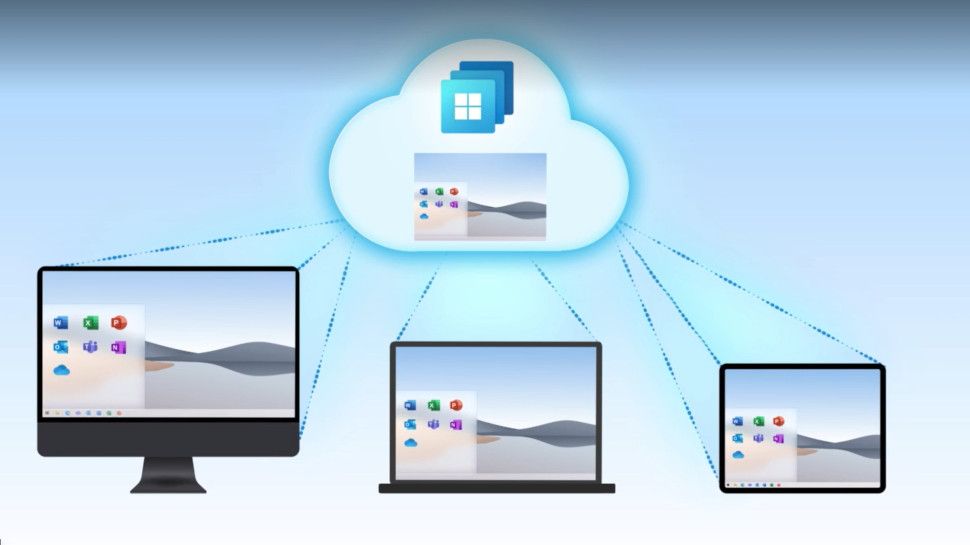 Cut to the chase
What is it? A virtualization service for Windows 10 and Windows 11
When did it launch? August 2, 2021
How much does it cost? Charged on a per user/month basis, varies by configuration
Who is the target audience? Businesses of all sizes
What is it?
Whispers of a new Windows virtualization service first emerged in 2020, when Microsoft accidentally put out a public job description that contained details about the project. A number of leaks added to speculation over the course of the year, until Microsoft officially unveiled Windows 365 at its annual Inspire conference in July 2021.
Codenamed Deschutes, Windows 365 is built on top of Azure Virtual Desktop, but is said to simplify the virtualization experience by handling all the nitty gritty. This means it will serve a new class of customer.
Windows 365 Cloud PCs essentially let employees use their devices as thin clients, with a Windows 10 or Windows 11 desktop streamed in via the cloud. The quantity of storage and computing resources are assigned to each user by the IT department, on a case-by-case basis.
The implications for businesses could be significant, allowing companies to cut down on both hardware costs (and exchange CapEX for OpEX) and IT administration, while still providing employees with the tools they need.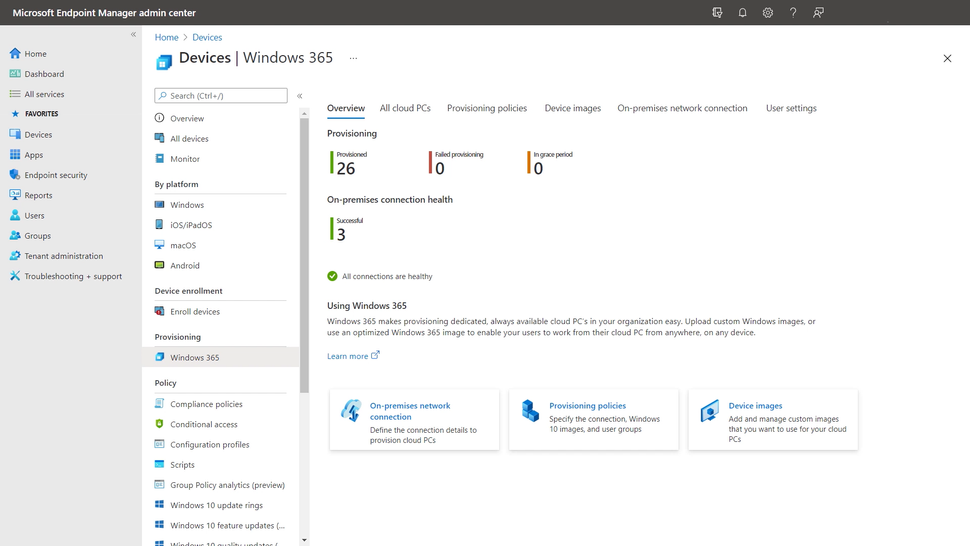 Pricing and availability
Windows 365 is split into two subscription branches: Windows 365 Business and Windows 365 Enterprise. The former is designed for companies with 300 employees or fewer, while the latter is aimed at larger organizations, but both share the same range of features.
In total, there are twelve Windows 365 cloud PC configurations to choose between, each offering a different level of performance and storage.
The cheapest subscription available has one vCPU, 2GB RAM and 64GB storage, and costs $20/£17 per user per month. This package is built for frontline and call center workers, or employees who only require access to lightweight CRM software and the like.
At the other end of the scale, users who frequently perform compute-heavy tasks (say, creatives or software engineers) will have access to a configuration powered by 8 vCPUs, with 32GB RAM and 512GB storage. This option will cost businesses $158/£138 per user per month.
The pricing and configuration options are consistent across both Windows 365 Business and Enterprise. However, larger companies that qualify for the Enterprise branch will automatically benefit from a discount of $4.00/£3.40 per cloud PC.
Windows 365 Business customers can also benefit from the discount, but must already subscribe to Windows 10/ 11 Pro, the business-centric version of Microsoft's operating system.
It's possible to try three of the different configurations (the most powerful of which has 4 vCPUs, 16GB RAM and 256GB storage) for free for a period of 60 days. However, the trial license is only available to one user per organization.
Drawing comparisons with other services on the market isn't straightforward, because many are charged on a per usage basis, whereas Windows 365 factors everything into a flat rate.
Windows 365 Cloud PC features
According to Microsoft, there will be a number of benefits to using Cloud PCs versus traditional Windows devices, flexibility chief among them.
Built with hybrid working in mind, Windows 365 makes device switching simple, maintaining a consistent state across all computers, laptops and tablets to let workers pick up precisely where they left off.
"The ability to work whenever, however, and wherever it's needed has become the new normal. All employees want technology that is familiar, easy to use, and available across devices," said Wangui McKelvey, GM Microsoft 365, when the service was first announced.
"In the most complex cybersecurity environment we've ever seen, businesses need a solution that helps their employees collaborate, share and create while also keeping their data secure. We have an opportunity to design the tools that will empower this new world of hybrid work with a new perspective - and the power and security of the cloud."
From a security perspective, Microsoft says Windows 365 will help businesses navigate a number of the issues that have presented themselves both during the pandemic and before.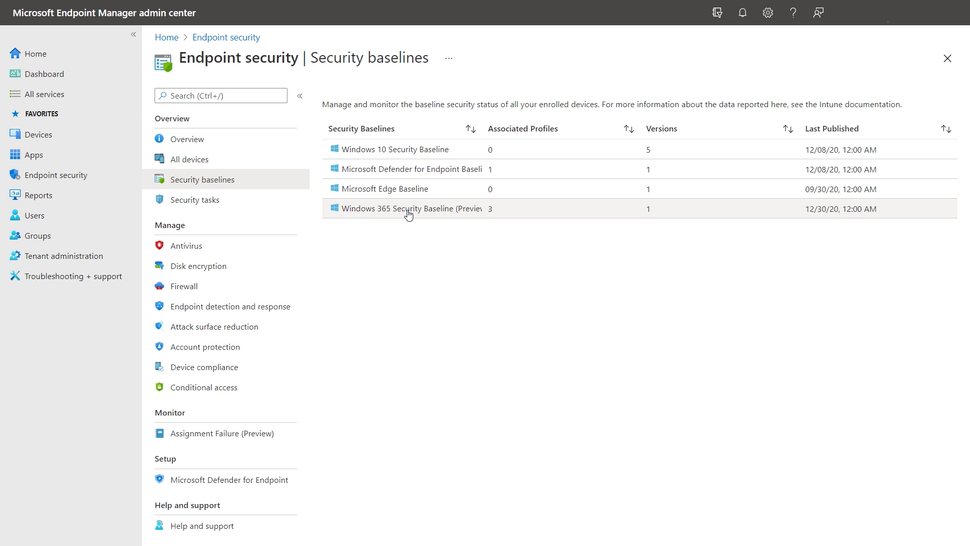 Integrations with the company's various security and identity management services (such as Azure Active Directory and Microsoft Defender for Endpoint) make setting up multi-factor authentication and conditional access simple. And encryption is applied across the board, from data at rest to network traffic running to and from Cloud PCs.
Microsoft has also been careful to keep the needs of IT managers top of mind when developing the service. Not only will ramping storage and computing resources up or down for individual users be made much easier, but Cloud PCs will also appear alongside physical devices in Microsoft Endpoint Manager, making provisioning and patch management a breeze.
Recent updates
In April 2022, Microsoft announced a raft of new features for Windows 365 designed to help users switch seamlessly between their local and cloud desktops.
In all, four additional features were announced: Windows 365 Boot, Windows 365 App, Windows 365 Switch and Windows 365 Offline.
Broadly, the upgrades are designed to provide users with a simpler route into their cloud desktop, while also preserving functionality in scenarios in which an internet connection is unavailable.
With Windows 365 Boot, users can choose to launch directly into their Cloud PC at startup. In addition to speeding up the process of logging into the cloud desktop, Boot offers a number of security benefits, particularly in BYOD scenarios.
Meanwhile, Windows 365 App provides easy access to the cloud desktop from the Windows 11 taskbar and Windows 365 Switch makes transitioning between desktops as simple as switching between regular windows.
The final new addition, Windows 365 Offline, will give users access to some elements of their cloud desktop when a connection is unavailable, or in the event of a service outage. However, Microsoft has remained tight-lipped about which specific resources will be available in offline mode.
Windows 365 vs. Cloud PC: What's the difference?
When the service was first announced, there was some confusion around the difference between Windows 365 and Cloud PC.
In reality, Cloud PCs are just Microsoft's name for the individual Windows desktop deployments, which come in a number of configurations (as explained above) and are managed by IT via Microsoft Endpoint Manager.
Cloud PC is not a standalone service, but rather each Cloud PC deployment sits beneath the Windows 365 umbrella.
TechRadar Pro will update this hub as more details emerge.
Will Windows 365 come to consumers?
There has also been some speculation as to whether Microsoft might launch a consumer-focused version of Windows 365 in future, give the flexibility and additional cost structures the service enables. So, we asked the GM of Microsoft 365 straight.
"We're thinking about all the opportunities we can enable with this technology. I'll just leave it at that," we were told.
Are you a pro? Subscribe to our newsletter
Sign up to the TechRadar Pro newsletter to get all the top news, opinion, features and guidance your business needs to succeed!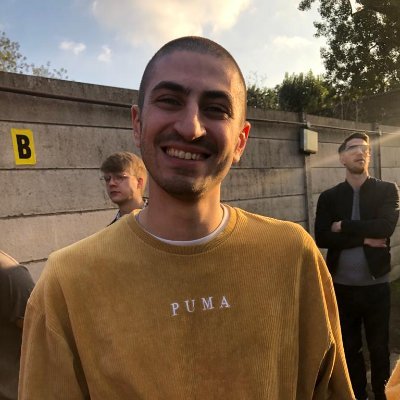 Joel Khalili is the News and Features Editor at TechRadar Pro, covering cybersecurity, data privacy, cloud, AI, blockchain, internet infrastructure, 5G, data storage and computing. He's responsible for curating our news content, as well as commissioning and producing features on the technologies that are transforming the way the world does business.