6 things we've learned about the Apple Vision Pro from the visionOS beta
Our first look at visionOS is here, and we've learned a lot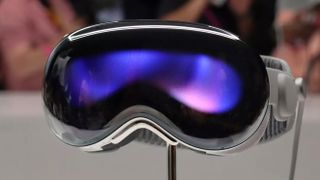 (Image credit: Future)
Apple has launched its first-ever beta for visionOS – the operating system the upcoming Apple Vision Pro mixed-reality headset will use – giving us a glimpse at what its new gadget should be capable of at launch.
As explained in the Apple Developer blog post making the announcement, the launch of the visionOS SDK will give developers the chance to start working on spatial computing apps for the Vision Pro. It will also help developers understand the Vision Pro's capabilities. Even better, the SDK provides a visionOS simulator so that developers can test out their 3D interface in a number of room layouts with various lighting conditions. And those tests have already revealed a number of details about what the Vision Pro will and won't be able to do at launch.
This is only the first beta, and users are accessing the simulator via a PC rather than a headset – so expect some changes to be made to visionOS before it officially launches. With that said, here's what we've learned so far about the Apple Vision Pro from the visionOS beta.
1. Visual Search is coming
Visual Search is basically the Vision Pro's version of Google Lens or the Visual Lookup feature found on the best iPhones and best iPads (via MacRumors).
According to info found in the visionOS beta, Vision Pro headset wearers will be able to use the headset's cameras to find information about an item they scan and to interact with real-world text. This includes copying and pasting the text into Vision Pro apps, translating it between 17 supported languages, and converting units (like grams to ounces, or meters to feet). This sounds pretty neat, but unless you're wearing your Vision Pro headset all the time while traveling abroad or baking with a recipe we aren't too sure how often you'll rely on these features.
2. The OS is intuitive
While not the most flashy feature, intuitive OS design and windows management in 3D space will be crucial for the Vision Pro. The idea of having loads of software windows floating around us seems neat – it'd be like we're a real-world Tony Stark – but if it's a pain to position them how we want, it'll be easier to stick with a traditional PC and monitor.
Thankfully, it looks like it's super easy to move, resize, and hide app windows in Vision Pro, as shown off by @Lascorbe on Twitter.
The video also shows that you aren't moving the apps on a fixed cylinder around you; you can take full advantage of the 3D space around you by bringing some windows closer while moving others further away – and even stacking them in front of each other if you want. While dragging a window it'll turn translucent so you can see what's behind it as you decide where to position it.
3. Porting iOS to visionOS is easy
According to developers (like @lydakisg on Twitter) that have started working with visionOS, it's incredibly easy to port iOS apps over to the new system – so many of the best iPhone apps could be available on the Vision Pro at launch.
This is great news for people that were worried that the Vision Pro might not have an app library comparable to the Quest Store found on Meta's VR headsets like the Meta Quest Pro.
The only downside is that the ported iOS apps appear in a floating window as they would on a Mac rather than being a fully-fledged immersive experience. So while your favorite appears can easily appear on the Vision Pro, they might not take advantage of its new tech – at least not without the developers spending more time working on a dedicated visionOS version.
4. Battery percentages return
Battery percentages are a sore spot for many iPhone users. When the iPhone X was released over five years ago it changed the battery status symbol – the percentage disappeared and only a steadily emptying symbol of a battery remained. While this symbol does give a visual indication of how much charge your phone has left, it's not always as clear as a number; as such, it's been a constant request from iPhone users for Apple to bring back battery charge percentages – which it did with iOS 16 when the iPhone 14 launched.
Unfortunately, a brief section of Apple's Vision Pro intro video showed us that the Vision Pro might make the iPhone X's mistake by using a battery status symbol without a number.
Thankfully for fans of Apple's more accurate battery symbol, users like @aaronp613 on Twitter have found that battery percentages do show up on Vision Pro. It's not a massive win, but an important one for a lot of people.
5. Apps can use unique control schemes
The visionOS beta not only gives developers tools to create their own Vision Pro apps and to port their existing iOS software to the system; they're also given details, sample code, and videos showing off the kinds of projects they could create for the upcoming Apple hardware.
One such game is Happy Beam, a video of which has been shared on Twitter by @SwiftlyAlex.
Happy Beam doesn't look super interesting in and of itself – one Twitter commenter noted it looks like the sort of AR game you could play on the Nintendo 3DS – but it shows that the Vision Pro is able to recognize different hand gestures (like forming a heart) and translate them to different in-game controls.
We'll have to wait and see how developers use these capabilities in their creations, but we can already imagine a few possible implementations. For example, rather than using button prompts you could make a scissors gesture with your hand to cut images and text from one document, then clap your hands to paste it in a new spot.
It also appears that Apple is conscious that its headset should remain accessible. As shown in the Happy Beam demo, there are alternative controls that allow Vision Pro users to rely on simpler gestures or controllers to play the game – with it serving as a reminder to other developers to consider similar alternative control schemes in their software.
This gameplay video shared by @wilburwongdev on YouTube shows how the game changes when not using your hands.
6. Fitness apps are discouraged
One last tidbit that has been spotted not in the visionOS beta but in the developer guidelines for the operating system. In its guidelines, Apple says app makers should "avoid encouraging people to move too much" while immersed in the headset. The wording is a little vague, but it seems as if Apple is against the development of fitness apps for Vision Pro at this time.
One notable omission from the Vision Pro reveal trailer was that there were no fitness apps featured. Many people (some of our writers included) use VR headsets for working out, or even just getting a bit active. There's Beat Saber and Pistol Whip for more gamified workouts, or FitXR and Litesport for more traditional fitness options. These developer notes make the omission seem more intentional, suggesting fitness and activities involving a lot of movement are not in Apple's current plan for the Vision Pro. We'll have to wait and see if this changes when the device launches.
---
Want to learn more about the Vision Pro? Check this round-up of 5 features Apple may have removed from the Vision Pro before it was even out.
Get daily insight, inspiration and deals in your inbox
Get the hottest deals available in your inbox plus news, reviews, opinion, analysis and more from the TechRadar team.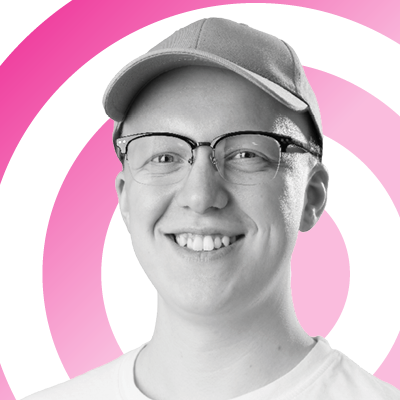 Senior Staff Writer, News
Hamish is a Senior Staff Writer for TechRadar and you'll see his name appearing on articles across nearly every topic on the site from smart home deals to speaker reviews to graphics card news and everything in between. He uses his broad range of knowledge to help explain the latest gadgets and if they're a must-buy or a fad fueled by hype. Though his specialty is writing about everything going on in the world of virtual reality and augmented reality.