The Kingston Fury Beast RGB DDR5 RAM is one of the best-performing kits on the market now with stellar performance across the board. That's matched with excellent RGB lighting and respectable sticker prices, too.
Pros
+

Competitive price points

+

Stunning RGB lighting

+

Strong performance
Cons
-

Expensive in higher configurations

-

Not as fast as some DDR5 memory
Why you can trust TechRadar We spend hours testing every product or service we review, so you can be sure you're buying the best. Find out more about how we test.
Kingston Fury Beast RGB DDR5: Two minute review
The Kingston Fury Beast RGB DDR5 RAM kit is one of the more competitively priced high-performance options on the market to date. With its ability to work with both AMD Expo and Intel XMP, and rates up to 6,000 MHz, you're certainly getting the strong flex of DDR5's capabilities without the massive price tags of more premium models available.
We're comfortable recommending the Kingston Fury Beast RGB DDR5 RAM as some of the best RAM for current-generation setups to help push other PCIe 5.0 components like the best graphics cards and the best SSDs. The price point means that it's somewhere in the mid-range of all the offerings, priced above the more wallet-friendly options and premium offerings.
With options starting from 8GB single module at 4800 MHz all the way up to 64GB (32GBx2) dual-channel 6,000 MHz, or quad-channel 128GB (32GBx4) at 5,600 MHz, you have a lot of options with your setup. This means you can go budget from as little as $39.99 / £56 / AU$86.86 with the 4,800 MHz timing as a mainstream offering, or top out the 6,000 MHz at 32GB (like my review unit) for $137.40 / £118.98 / AU$219, which is very competitive for the speed it's running at.
This price point is especially aggressive when factoring in the RGB lighting which lights up any build it's in and helps your system really stand out. I've found that it works wonderfully paired with my NZXT Kraken Elite 360 AIO, an easy choice for one of the best CPU coolers, especially between the gifs on the pump and the RGB fans to the right of it inside my NZXT H9 Flow. It looks great in action, but it performs strong, too, all for a price that's more than reasonable.
The low-profile heat spreader is also a nice touch, being thick enough to be effective but slender to the point where clearance isn't an issue. It's bolstered by the on-die ECC, which is there to correct errors when overclocking or pushing the performance, too. Being certified for both Intel XMP 3.0 and AMD Expo means you'll have native compatibility with your chipset of choice. The one in my current build is the AMD Ryzen 9 7900X3D, one of the best processors for gaming right now, on an AM5 motherboard, with no compatibility issues to speak of whatsoever.
In my testing, I found that the Kingston Fury Renegade outperformed several of the best DDR5 RAM kits available in industry-standard programs such as PassMark and AIDA64. However, a touch more power was drawn than what you'll find from some of the competition. You can find the full comparison below.
Swipe to scroll horizontally
| Header Cell - Column 0 | Kingston Fury Beast RGB | Corsair Dominator Platinum RGB | Corsair Vengence |
| --- | --- | --- | --- |
| PassMark Memory Test | 3,337 | 3,119 | 3,149 |
| AIDA64 Read (MB/s) | 57,618 | 42,752 | 42,241 |
| AIDA64 Write (MB/s) | 63,717 | 37,035 | 37,223 |
| AIDA64 Copy (MB/s) | 56,694 | 39,719 | 39,841 |
| PassMark Latency (ns) | 56 | 43 | 43 |
| AIDA64 Latency (ns) | 83.2 | 80.1 | 78.7 |
| Max VDDQ Voltage | 1.25v | 1.245V | 1.245V |
| Max Total Power | 4.375W | 3.375W | 3.625W |
Kingston Fury Beast RGB DDR5: Price and availability
How much does it cost? Starting at $39.99 / £56 / AU$86.86
When is it available? Available now
Where can you get it? Available in the US, the UK, and Canada
My Kingston Fury Beast RGB DDR5 review unit is the 6,000MHz model available in 32GB (16GBx2) configuration which can be found for $137.40 / £118.98 / AU$219. It's available either with AMD Expo or Intel XMP available for some of the best processors from either side.
It's the fastest possible speed available for the Kingston Fury Beast RGB DDR5, and this extends to the 64GB variant (32GBx2), but if you want to supercharge your machine with as much memory as possible you'll be taking a performance hit. Whether XMP or Expo, the fastest available at 128GB is 5,600 MHz in quad-channel (32GBx4). With that said, you'll be spending up to $591.99 / £646.99 / AU$918.
That positions the Kingston Fury Beast RGB DDR5 as one of the more cost-effective options at 32GB, costing around 20% less than the Corsair Dominator Platinum RGB DDR5 and a comparable rate to the budget Corsair Vengence DDR5. It's far from the cheapest DDR5 RAM, that's for sure, but a frontrunner if you want one of the best models in your machine in 2023, especially with RGB lighting, which is generally always more than a standard variant.
Kingston Fury Beast RGB DDR5: specs
Swipe to scroll horizontally
| Header Cell - Column 0 | Base Module | As reviewed | Top spec |
| --- | --- | --- | --- |
| Price (US/UK/AU) | $39.99 / £56 / AU$86.86 | $137.40 / £118.98 / AU$219 | $247.17 / £231.36 / AU485.25 |
| Part Number | KF548C38BBA-8 | KF560C36BBEAK2-32 | KF560C36BBEAK2-64 |
| Speed (dual-channel) | 4,800MHz | 6,000MHz | 6,000MHz |
| Module size | 8GB | 16GB | 64GB |
| Module per kit | 1 | 2 | 2 |
| Default Timing | 38-38-38 | 36-38-38 | 36-38-38 |
| Intel XMP | AMD EXPO | Expo / XMP | Expo / XMP | Expo / XMP |
Should you buy the Kingston Fury Beast RGB DDR5 RAM?
Buy it if...
You're after competitively priced performance
While the Kingston Fury Beast RGB DDR5 caps out at 6000MHz, that's still a massive jump compared to older DDR4 models, and further bolstered by both AMD Expo and Intel XMP support for a very reasonable price.
You're all about RGB lighting
The Kingston Fury Beast RGB DDR5 looks absolutely incredible with its bright and flashy lighting illuminating any case its in, especially if you've got a lot of room to view it.
Don't buy it if...
You want the absolute fastest DDR5 RAM available
While the Kingston Fury Beast RGB DDR5 excels at 6000 MHz, there are other memory module kits pushing up as far as 7,800 MHz, so this isn't quite the bleeding edge of what's possible.
You aren't interested in RGB lighting
You can save yourself some cash by forging the RGB lighting as found on this variant of the Kingston Fury Beast DDR5 module if you want your machine to have a sleeker, subtler look.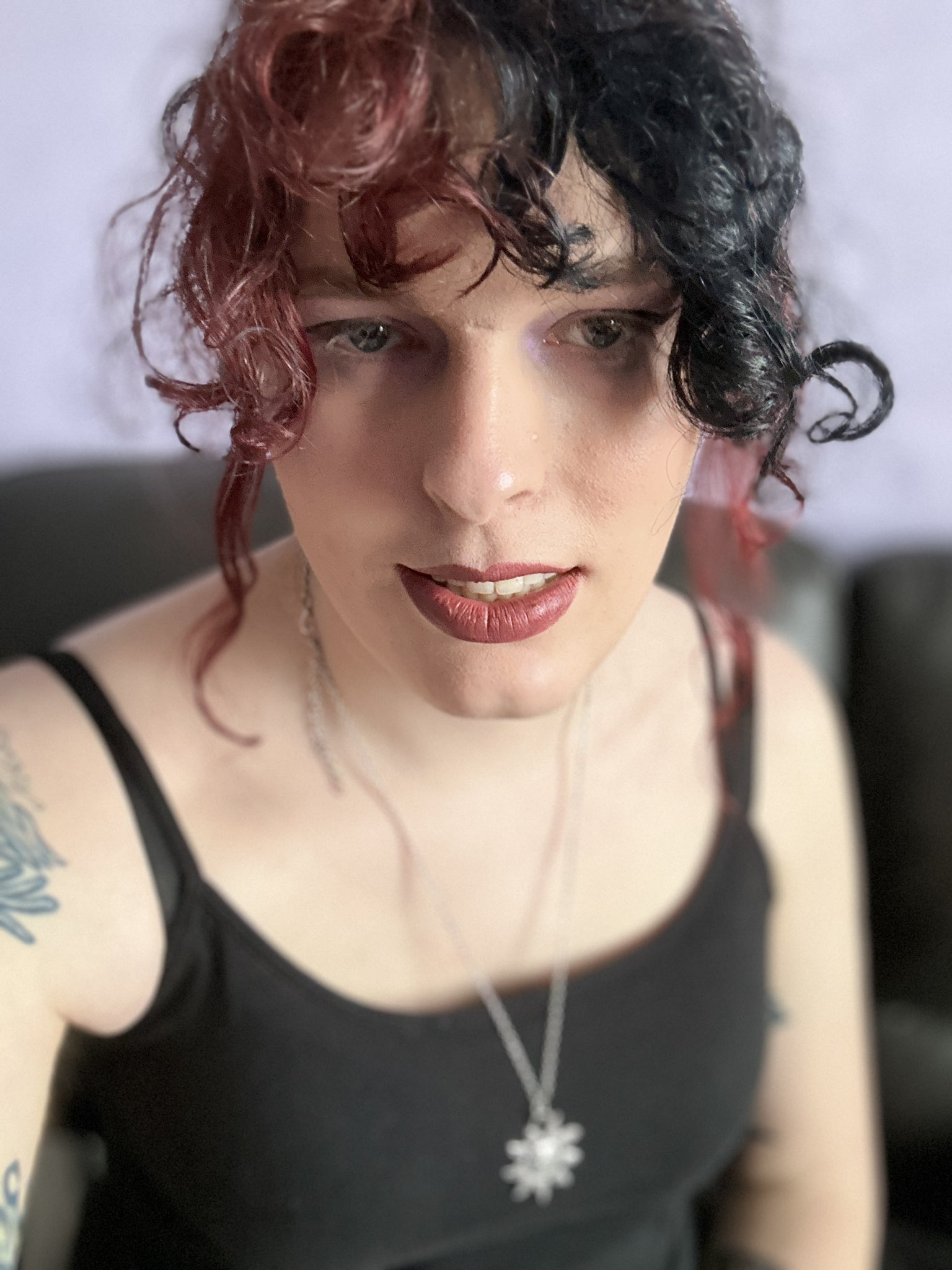 Aleksha McLoughlin is the Hardware Editor for TechRadar Gaming and oversees all hardware coverage for the site. She looks after buying guides, writes hardware reviews, news, and features as well as manages the hardware team. Before joining TRG she was the Hardware Editor for sister publication GamesRadar+ and she has also been PC Guide's Hardware Specialist. She has also contributed hardware content to the likes of Trusted Reviews, The Metro, Expert Reviews, and Android Central. When she isn't working, you'll often find her in mosh pits at metal gigs and festivals or listening to whatever new black and death metal has debuted that week.