Cyber Monday broadband deals 2021: the best offers live right now
Black Friday is over but the deals have simply rolled over!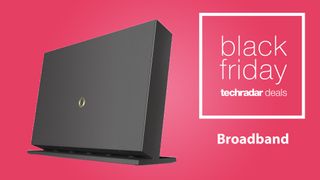 (Image credit: Future)
Yes, Black Friday is now over but not to worry, we're now into the Cyber Monday sales where the deals keep going and you're still able to score a big saving on broadband deals.
We would expect to see a similar level of value that we saw on Black Friday with BT, Sky, Virgin and all of the other providers offering big discounts for a few more days still.
However, this doesn't mean every provider will be offering their best prices. Some companies are consistently affordable throughout the year, avoiding the rush of Black Friday and Cyber Monday.
That's where we come in. In this guide we'll be breaking down the best fibre broadband offers, broadband and TV deals and the overall best internet promotions this Black Friday and Cyber Monday weekend.
Whether it's a free gift from Vodafone, a cashback bargain from BT or a discounted price from Sky, there should be something for all needs. Read on to see what kind of Cyber Monday broadband deals are available.
Cyber Monday fibre broadband deals: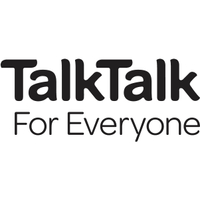 TalkTalk Fibre 65 Broadband: 18 months | Avg speeds 67Mb | FREE activation | £20 per month + £70 voucher
If you're in the market for a new fibre broadband deal, this is the plan to go for. It only costs £20 a month but for that price, you'll get speeds averaging 67Mb. On top of that, TalkTalk will also throw in a £70 voucher to spend online at a collection of key retailers or as a Mastercard instead.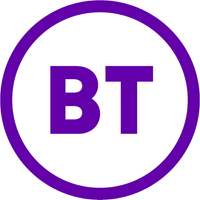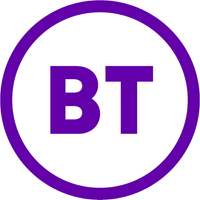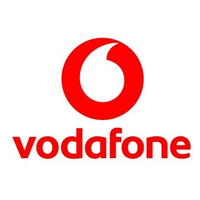 Vodafone Superfast 2 | 24 months | Avg. speed 67Mb | FREE delivery | £20/pm
Vodafone's best broadband deal this Black Friday/Cyber Monday period is its Superfast 2 option. This will only cost you £20 a month. For that price, you'll get speeds averaging 67Mb which for most people will be plenty. Those speeds will power you through streaming, gaming and plenty more usage even in big households.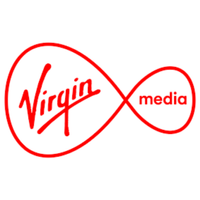 Virgin M100 | 18 months | Avg. speed 108Mb| £35 delivery | £25/pm
Virgin has a fantastic broadband plan for anyone who requires super fast speeds without the high costs. For just £25 a month, you'll get speeds averaging 108Mb. That's plenty for streaming from home, gaming, working and everything else in between.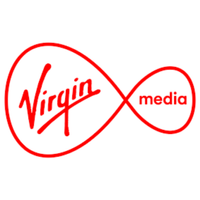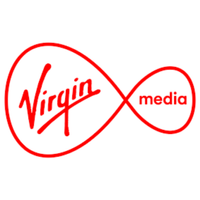 Virgin Ultimate Volt Bundle | 18 months | 1Gb average speed | Anytime calls | 230+ channels | £35 activation | £89 a month
Virgin's best broadband and TV deal also features this free gift. Go for the Ultimate Volt bundle and on top of the free TV, you'll get some extraordinary speeds averaging more than 1Gb - among the fastest widely available options in the UK. You'll also get anytime calls, an unlimited data SIM only plan, over 230 channels including Sky Cinema, Sky Sports, BT Sports in 4K Ultra HD, Cartoon Network, TLC, Comedy Central and more.

Sky Broadband Superfast | 18 months | Avg. speed 67Mb| FREE delivery | £25/pm
Sky's Broadband Superfast is a great alternative to the Virgin plan above. While it costs the same price, it offers speeds of just 67Mb. That's roughly half what Virgin has but, Sky is much more readily available, being offered to most locations. Plus, these speeds are still plenty for most people. This plan originally cost £28 a month.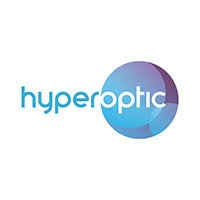 Hyperoptic 30Mb | 24 months | Avg. speed 30Mb| FREE delivery | £17.99/pm
Hyperoptic is not exactly a very readily available provider of internet, only being available in select areas of the country. However, if you can get it where you live, this is a pretty fantastic offer. You'll only pay £17.99 a month but for that price, you'll get speeds averaging 30Mb.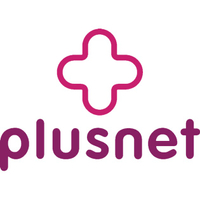 Plusnet Unlimited Broadband: | 12 months | 10Mb avg speed | FREE upfront | £18.95 per month + £75 Mastercard
If you simply want a cheap internet plan, this deal from Plusnet will be the way to go. It only costs £18.95 a month and on top of that, you'll also get a £75 Mastercard, effectively bringing your overall bills right down to just £12.70 a month. It is worth pointing out that, while this plan is super affordable, it doesn't have the quickest speeds, offering an average of 10Mb.
Cyber Monday broadband and TV deals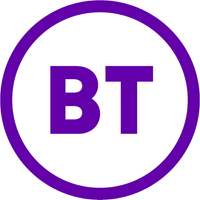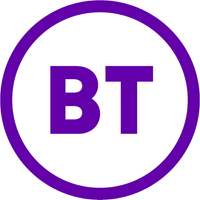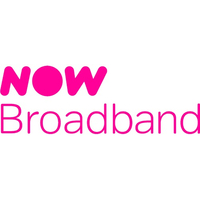 Now Brilliant Broadband + Entertainment Pass: 12 months | Avg. speed 11Mb | Anytime calls | £5 upfront | £24.99 £22.99 per month
Now's Brilliant Broadband + Entertainment is one of the cheapest broadband and TV deals around but, it doesn't offer traditional TV. Instead, you'll get an ADSL broadband plan and, a Now Entertainment pass. That will get you access to popular shows like Game of Thrones, Mare of Eastown, the Friends Reunion and more.
Loading...
Black Friday 4G home broadband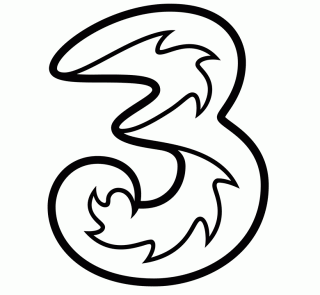 Three 4G Hub | 24-month | FREE upfront | 24 month contract | Unlimited data | £14 a month
If you live somewhere with bad broadband connections or, simply need a more flexible form of internet, Three's 4G Hub could be the way to go. It uses a mini-router with a SIM card in it, allowing you to use it anywhere there's a plug with no set-up. With this deal, you'll only pay £14 a month which is one of the lowest prices its ever been.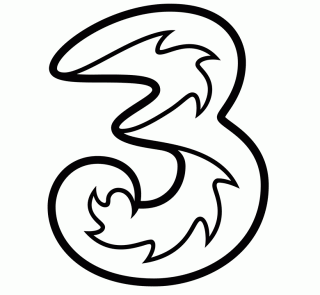 Three 4G Hub + Nest Audio or Echo Show 5 | 12-month | FREE upfront | 12 month contract | Unlimited data | £25 a month
Alternatively to the above plan, you can also get the 4G Hub with an added Nest Audio or Echo Show 5. This brings your costs up to £25 a month but it does cut your contract in half, down to only 12 months at a time. That's a great price for flexible internet with an added bit of tech, especially if you don't want to be tied in for a full 24 months.
What should you look for in Black Friday broadband deals:
When buying broadband, there are a few key factors you need to look for. These are the parts that make up a good broadband deal and could be what sets the offer you choose apart from the competition:

Price:
This is pretty obvious but asking how much the deal has been discounted by and where it sits compared to the competition is crucial. Of course, some providers like BT, Sky and Virgin will likely still be more expensive than others even after a price cut but in this case, making sure you're getting a considerable saving compared to the original price is important.
On top of that, some providers might not reduce their price but instead offer cashback, bill credit or Mastercards as a way to reduce the price.
Average speeds:
Every broadband deal will inform you of the average speeds it gets and this is an important measure. ADSL (the slowest form of broadband) tends to sit around 10-11Mb average speeds and will be best for those living on their own or small households who do the occasional bit of streaming.
Most fibre plans sit at around 30-50Mb and will be the option that best fits most people. It will work for those living in decent sized households, people trying to game and other similar groups.
After that, you're starting to look at 60Mb+ options. At this point, you're looking at being in a big household or being wary of big downloads. If you game intensively or work from home with a data intensive job, this will be what you should be considering.

Calls:
Do you need to be able to make calls? While most providers offer some kind of phone plan, they are not all created equal. Some are pay as you go, some only work on weekends, some you can use at any time and some are wrapped up in convoluted loopholes.

Consider both if you need a phone line and if you do, what kind of package you would need. Once you know, read the fine prints and figure out the best option for you. And if you know you don't need it, there are plenty of plans that skip it entirely.

Incentives:
We would advise not basing your entire purchasing decision on this but if you're unsure which package is best, consider what incentives are on offer.
Are they offering Mastercards, vouchers, cashback, bill credit or any other financial benefits? Or maybe they are throwing in a big freebie like headphones or a console to grab your attention?
Whatever the provider is offering, make sure you weigh up its value against other cheaper offers. Free gifts can be tempting but don't always add up to a saving.
Will this be the best time to get broadband?
Black Friday is pretty consistently one of the best times to get new broadband deals. While there are plenty of sales available throughout the year on internet, Black Friday offers a host of excellent deals all at the same time for you to choose from.
It's not just the cheaper providers either. The likes of BT, Sky and Virgin all frequently discount their prices during Black Friday, giving you the opportunity to save big on normally pricey plans.
Alternatively, if you want something cheap and cheerful, TalkTalk, Vodafone, Plusnet and more are all likely to come out of the gates swinging this Black Friday, trying to pull out the cheapest fibre plan out there.
Which providers should you expect to have deals?
There are plenty of broadband providers that will likely be going big over the Black Friday and Cyber Monday period.
The more expensive providers like BT, Sky and Virgin will likely be offering price cuts across both their fibre plans and their broadband and TV deals. These can normally rack up some pretty high costs making Black Friday a key opportunity to get them more affordably.
Alternatively, all of the more affordable brands like TalkTalk, Vodafone and Plusnet already offer some of the lower prices around. Last year we saw these brands drop prices even further, offering some incredibly cheap internet.
When will Black Friday broadband deals begin?
As we mentioned above, Black Friday isn't technically meant to begin until the final Friday of November and yet, every year retailers get earlier and earlier with their sales.
That means we will probably start seeing some internet providers go live with their deals in the next week or two. Some will then follow in the week before the big day but realistically, it is that final weekend where we will see the leading prices.
Last year, two of the best Black Friday broadband deals didn't kick in until the Friday/Saturday at the end of the month and, one of the best offers of the year followed on Cyber Monday.
If you see a price you're happy with at any point in the month, we would advise taking it however, keep in mind that something could easily appear on the official Black Friday - it's a bit of a gamble!
Sign up to receive daily breaking news, reviews, opinion, analysis, deals and more from the world of tech.
Alex is a journalist who has written extensively about all things broadband, SIMs and phone contracts, as well as scouring the internet to land you the best prices on the very latest in gadgets and tech. Whether that be with the latest iPhones and Android handsets, breaking down how broadband works or revealing the cheapest SIM plans, he's in the know, and will help you land a bargain.