The best sleep earplugs 2023
Best
Contributions from
last updated
The best sleep earplugs to improve your bedrest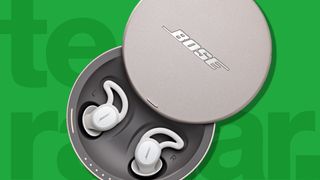 (Image credit: Future)
The best sleep earplugs will help you get better sleep by blocking out distracting sounds, such as the TV from next door, low-flying planes, or your partner's snoring. Some of these earbuds replace these sounds with more soothing ones, such as soft music or waves crashing.
Disposable foam earplugs are a bit wasteful and tend to collect wax, while these reusable smart earplugs are more hygienic, being easy-clean, designed better for comfort than simple blocks of foam, and more effective at blocking sound.
There's a huge range to choose from though, which is why we've spent so long figuring out which sleep earplugs work the best.
Some of these are advanced smart earplugs with features like active noise canceling and audio playback, featuring soothing sounds or sleep stories to help you fall back to sleep. Others don't have an electronic component but instead use cleverly crafted silicone to cut down ambient noise while staying securely in place.
Top of our list, and the best sleep earplugs we've tested so far are the Bose Sleepbuds II. These hi-tech buds not only serve to block out external sounds but also act like some of the best white noise machines to help you relax at night. They're not your only choice though, so read on to learn more about all our top recommendations – and if you often wake up feeling groggy, take a look at our roundup of the best wake-up lights.
The best sleep earplugs in 2023
Why you can trust TechRadar We spend hours testing every product or service we review, so you can be sure you're buying the best. Find out more about how we test.
The best sleep earplugs overall
Specifications
Active noise cancellation:
No
Reasons to buy
+
Very comfortable to wear
+
Four-night battery life
+
Masks noises very well
Reasons to avoid
-
Relatively expensive
-
Can only store a few sounds
The Bose Sleepbuds II are some of the most sophisticated sleep earplugs you can buy today. They work much like the Amazfit Zenbuds below, not only blocking unwanted noise that prevents you nodding off, they also play a selection of soothing sounds, which can be uploaded to the Sleepbuds through a mobile app. A great alternative to a white noise machine if your partner doesn't enjoy sound at night.
In our tests, we found them extremely comfortable (even when sleeping on our side), and we got about four nights' use from the Sleepbuds II between charges. That's a big improvement on the original Bose Sleepbuds.
If you struggle to drift off at night, or find yourself waking frequently, the Bose Sleepbuds II could be the perfect solution. They're certainly not cheap, especially compared with earplugs that don't offer active noise cancelling, and they don't offer the sleep tracking smart of the Amazfit Zenbuds, but it's tough to put a price on a good night's rest.
Read our full Bose Sleepbuds II review
The best budget sleep earplugs with smart tracking features
Specifications
Active noise cancellation:
No
Reasons to buy
+
Lots of soothing sounds
+
Impressive sleep tracking
+
Small and comfortable
+
Cheaper than Bose Sleepbuds
Reasons to avoid
-
Charging case can be fiddly
When we need to block out distractions at night, the Amazfit Zenbuds are the sleep earplugs we reach for. Not only do they effectively mask noises like snoring, traffic, and loud neighbors, they can also play a variety of soothing sounds to help ease you off to sleep.
They aren't wireless headphones, so you can't stream your own music or podcasts, but that makes sense when you see just how tiny they are. Instead, you transfer your chosen audio effects to the Zenbuds through Amazfit's mobile app. There's a huge range of options, from rainfall through to snoring kittens, so you're bound to find something that helps you nod off.
That's not all, though; the Zenbuds do double duty as one of the best sleep trackers we've ever tested. Once you've been still for an hour, they begin monitoring your movement and heart rate, and in the morning you can check out your sleep stages, restlessness, and even how long you spent sleeping on your front, back, and each side. It's very impressive, especially for such tiny, comfortable sleep earplugs.
Read out full Amazfit Zenbuds review
The best premium earplugs if you want to sleep in silence
Specifications
Active noise cancellation:
Yes
Reasons to buy
+
Block low frequency sounds
+
Lightweight and small
+
Well designed charging case
Reasons to avoid
-
Relatively expensive
-
Have to be carefully fitted
Unlike most of the sleep earplugs we've tested, the QuietOn 3 sleep earplugs use active noise cancelling rather than music or nature sounds to block out distractions, which is great if you find any kind of sound distracting at night. They also feature soft foam tips that form a close seal in your ear canal, with active noise cancellation to filter out any traffic noise, snoring, or other annoyances that would otherwise slip through, and are some of the most comfortable sleep earplugs we've tried.
The QuietOn 3 earplugs don't mask absolutely everything, though. They still allow through high frequencies, so you can hold a conversation and hear your alarm clock in the morning. It will also ensure you don't miss something more urgent like a phone call or fire alarm.
They QuietOn 3 sleep earplugs extremely small and lightweight, and keep filtering noise for around four nights thanks to their smart charging case. You have to take care to choose the right size tips (there are four to choose from) and fit them carefully at night to ensure there's a good seal in your ear canal, but it's well worth the effort and we found the results very impressive in our tests.
Real our full QuietOn 3 review
Comfy earplugs that track your sleep and work as headphones
Specifications
Active noise cancellation:
No
Reasons to buy
+
Secure, comfortable fit
+
Wide choice of sounds
+
Work with your own music
Reasons to avoid
-
No charging case
-
Expensive for sleep headphones
The Kokoon Nightbuds are much more than just sleep earplugs – they also play pleasant white noise or nature sounds to mask distracting sounds at night, and track your sleeping patterns using a tiny optical heart rate sensor that sits in one earpiece. Unlike the Amazfit Zenbuds above, they can even stream audio direct from your phone, so if you'd rather listen to your own audiobooks, podcasts, or music at night, that's not a problem.
The Kokoon app is full of calming sounds to help you drift off, and these can be combined with gentle guided meditations or soothing abstract music to create a custom soundscape. During the day, you can use the Nightbuds to help you concentrate at work, or listen to mini lectures on the biology of sleep, and why it's so important. It's truly impressive.
There's no active noise cancelling here, so you're relying on the sound effects to mask any distractions, and there's no charging case provided, but the Kokoon Nightbuds fit snugly, feel comfortable, and don't shift out of position even if you're a restless sleeper.
Read our full Kokoon Nightbuds review
A soft, comfortable alternative to conventional sleep earplugs
Specifications
Active noise cancellation:
No
Reasons to buy
+
Comfortable for all positions
+
Very little sound leakage
+
Machine-washable headband
Reasons to avoid
-
No battery level indicator
-
No active noise cancelling
OK, so the AcousticSheep SleepPhones aren't technically earplugs, but they function in much the same way, covering your ears and providing ambient sound or music to mask external distractions. If you tend to toss and turn at night and find that conventional earplugs usually become dislodged, these are a great alternative.
The SleepPhones consist of a soft fleece headband containing two small speakers that sit against your ears, plus a Bluetooth receiver unit. The electrical components can all be removed, and you can simply throw the headband in the washing machine when it needs freshening up. If you live an a warmer climate, you can opt for a band made from a lighter, breathable fabric instead.
The SleepPhones connect to your phone just like any other Bluetooth headphones, and allow you to listen to any audio streamed from your handset. We enjoyed using them with the Rainy Mood app in our tests, but AcousticSheep also offers free MP3s to download if you want something different.
There's minimal sound leakage, so the SleepPhones shouldn't disturb your partner, but we found that the Bluetooth unit something shifted inside the headband during the night. There's also no battery indicator, so you'll need to take a guess at when to recharge them.
Read our full SleepPhones review
---
How to choose the best sleep earplugs for you
The best earplugs for sleep will depend on how you best get to sleep in teh first place. If you want total silence, there are a few options that will help, with active noise cancellation and silicone seals providing more thorough noise blocking than simple foam earplugs. The Quietcon 3 will certainly fit the bill here.
If, however, you need some soothing sounds, music, or audiobooks to help you drift off, there are options here too, such as the Amazfit or Bose offerings.
Budget is also a consideration: the more features the plugs have, the more expensive they tend to be. If you already have one of the best fitness trackers, you might already have sleep tracking capabilities, and opt for a set of earplugs without them to cheapen the cost.
How we test
Each of these sleep earplugs are worn for a set period of time such as a week by our reviewers in order to best test their capabilities. Points are given for how well they block sound, battery life, audio quality if they double as earphones, and more. If they have sleep tracking capabilities, we check those against another trusted service such as Fitbit Premium. For more information, check out the how we test page.
Which earplugs are best for sleeping?
In our tests, we found that the Bose Sleepbuds II were the best earplugs for sleeping. They not only effectively block out snoring and other noise, they also help you fall asleep more quickly with gentle sound effects.
Are silicone earplugs good for side sleepers?
Yes, silicone earplugs are soft and comfortable for sleeping on your side, and are less likely to come loose than foam or wax earplugs.
Get daily insight, inspiration and deals in your inbox
Get the hottest deals available in your inbox plus news, reviews, opinion, analysis and more from the TechRadar team.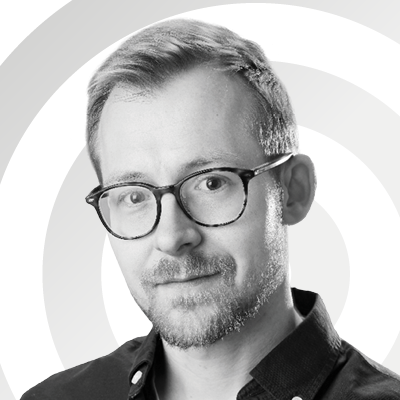 Fitness, Wellness, and Wearables Editor
Matt is TechRadar's expert on all things fitness, wellness and wearable tech. A former staffer at Men's Health, he holds a Master's Degree in journalism from Cardiff and has written for brands like Runner's World, Women's Health, Men's Fitness, LiveScience and Fit&Well on everything fitness tech, exercise, nutrition and mental wellbeing.
Matt's a keen runner, ex-kickboxer, not averse to the odd yoga flow, and insists everyone should stretch every morning. When he's not training or writing about health and fitness, he can be found reading doorstop-thick fantasy books with lots of fictional maps in them.