Best blender 2021: ranking Nutribullet, Ninja and other blenders we've tested
We've tested the best blenders for smoothies, soups, and tasty dips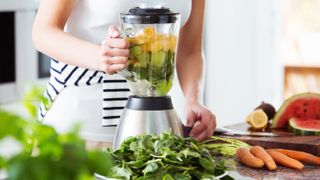 (Image credit: Shutterstock)
The best blenders make light work of blitzing fruit for smoothies, pulverizing vegetables into smooth dips and silky sauces, and even crushing ice or grinding nuts. Unlike the best juicers, which squeeze out the liquid from fruits and veggies, the best blenders purée everything that comes into contact with its powerful blade, and use every part of the ingredients.
There's plenty of choice when it comes to the best blenders on the market, but deciding which type of blender you need is key. Jug blenders feature a blade inside the plastic or glass receptacle, which spins when connected to the motor in the base units. They can blend large quantities but are usually bulky.
The best smoothie blenders, also known as personal blenders, come with a small plastic cup rather than a jug. Fill the cup with your ingredients then attach the blade, flip the cup upside down and attach to the base. When the ingredients are blended to your liking, remove from the base, unscrew the blade and screw on a to-go lid, then take your drink with you.
Finally, the best immersion blenders, which are often referred to as hand blenders or stick blenders, are designed to be inserted into a saucepan or container of ingredients you want to puree. These compact appliances should be swirled around in the liquid while the blade spins to ensure it's blended uniformly. The blade can be detached from the main unit, containing the motor for easy cleaning too.
We've spent hours whipping up silky mayonnaise, blitzing pineapple and kale into smoothies, and grinding nuts and ice, to test out some of the best blenders you can buy right now.
We've compared models from kitchen appliance stalwarts such as Tefal, Philips, and KitchenAid, which also make some of the best coffee makers and best air fryers, as well a cult names including Nutribullet and Ninja to help you find the very best blenders for smoothies, baby food, fresh veggies, and just about everything in between.
Best blenders 2021: ranked
Why you can trust TechRadar We spend hours testing every product or service we review, so you can be sure you're buying the best. Find out more about how we test.
1. Vitamix A3500
The best blender you can buy
Reasons to buy
+
Powerful
+
Lots of speed settings
+
Dishwasher-safe parts
Reasons to avoid
-
Heavy
-
Takes up a lot of space
-
Pricey
The Vitamix A3500 blender means serious business and made light work of combining ingredients in our tests, without leaving any chunks behind. Ice cubes were blitzed up with ease, and an auto-cleaning cycle means using this blender is a breeze.
This Vitamix blender has an impressive 10 variable speed settings, a pulse function, and even a programmable timer so that you can set it to work and it'll automatically switch off once the timer is up. To make life easier, there's also a selection of preset programs for making everything from smoothies to spreads.
There's only one blending jug included with this model so if you want extra accessories, you'll have to purchase those separately which makes the Vitamix A3500 quite an expensive option.
You'll be able to connect this blender to your WiFi and then by using the compatible app, you can access blending tips and lots of recipes. The A3500 is quite bulky though, so take this into account if you're short on space.
Read our full review: Vitamix A3500
2. KitchenAid Artisan K400
The best blender for style and substance
Reasons to buy
+
Stylish design
+
Powerful
+
Easy to use
Reasons to avoid
-
No additional accessories included
-
Didn't work well on nuts
-
Control symbols are quite small
The KitchenAid Artisan K400 blender has the brand's signature style but isn't lacking in substance either. There are seven color options to choose from and each model has three preset blending programs, a pulse function, and a choice of five-speed settings. All of the programs can be selected by using the simple dial on the front of the K400, but the symbols for these are pretty small.
There aren't any additional blending cups or accessories included with this KitchenAid blender, but the blending cup provided does a fantastic job of mixing up small quantities - something that not many other blenders we tested offered.
The K400 made light work of fruits and vegetables and create a smooth and silky texture, but nuts turned to powder. To make it easier to use, this blender has rubber feet to prevent it from shimmying around on your counter as it gets to work. The base of the Kitchen blender is made from die-cast metal and is nice and durable.
If you buy this blender in the US or Australia, it'll arrive with a plastic jug whereas, in the UK, it's sold with a glass jug.
Read our full review: KitchenAid Artisan K400 blender
3. Breville the Super Q
The best large capacity blender
Reasons to buy
+
Large capacity
+
Easy to use
+
12 speed settings
Reasons to avoid
-
Takes up a lot of space
-
Doesn't cope well with small quantities
-
Isn't fingerprint resistant
If you want professional-style smoothies, then Breville the Super Q is the option for you. This powerhouse blender wouldn't look out of place in a professional kitchen, and it's pretty bulky too. Included with this blender, you also get a personal blending cup with a travel lid so that you can make smoothies for when you're on the go.
In our tests, we were impressed with the 12-speed settings and the preset programs for creating crushed ices, smoothies, and more. The smoothie settings did a good job of creating a silky mixture, but the green smoothie setting was particularly powerful for mixing up veggies.
The Breville the Super Q machine is really designed for making larger quantities and it struggled to mix small mayonnaise recipes we tried out, however, when it's filled to capacity, the blender copes well and there were no leaks whatsoever.
This blender is great if you have a large household or just want to make large quantities of mixtures in one go, but the machine itself is also pretty tall measuring 18.1 inches/ 46cm high. It's not the cheapest model on the market by far, but for what you pay, you get a powerful and easy-to-control blender.
Read our full review: Breville the Super Q
4. Nutribullet Blender Combo
The best Nutribullet
Reasons to buy
+
Lots of useful accessories
+
Good value for money
+
Dishwasher-safe parts
Reasons to avoid
-
Not suitable for small quantities
-
Slow speed setting is still fast
-
Only three speed settings
If you need a blender that comes with a whole load of accessories, the Nutribullet Blender Combo is a good choice. You'll get a selection of personal blending cups and a full-sized jug so that you can make smoothies in whichever size you need.
We tested the Nutribullet Blender Combo to see how well it liquidized fruits and spinach and the final result was thick and smooth, but there were a few small specs of ingredients that hadn't blended fully. Aside from that, this Nutribullet blender is easy to use and all of the accessories can go in the dishwasher so you don't have to spend hours scrubbing them clean.
This blender isn't the priciest option in our round-up but because it's more affordable, you'll only have three blending speeds to choose from, and because of the blade positioning, small quantities won't blend particularly well in this model.
What's great about the Nutribullet Blender Combo, however, is that it still does everything it promises to do. Its personal blending cups are easy to drink out of and didn't leak at all, even when we tipped them upside down and gave them a good shake.
Read our full review: Nutribullet Blender Combo
5. Nutribullet Blender
The best affordable Nutribullet blender
Reasons to buy
+
Suitable for hot and cold ingredients
+
Powerful stainless-steel extractor blade
+
Impressive results
Reasons to avoid
-
No bullet cups included for on-the-go
-
No recipe book included in the box
Nutribullet, which is more commonly known for its range of powerful personal blenders, also offers this multi-use blender that can be used for hot and cold ingredients and has a larger 1.6-liter than its other devices in the range.
The Nutribullet blender comes with the same unique stainless-steel extractor blade that's designed to pulverise ingredients without losing any of their nutrition, found in Nutribullet's personal blenders. The blender proved very versatile in our review, offering up silky smooth, well combined results for smoothies, soups and delicious dips, and even crushed ice and broke down nuts too.
The control panel features two speed settings and a pulse function, although you can't use the pulse setting if you're liquidizing hot ingredients, so this blender is best suited for smooth soups, as opposed to chunky on. The jug lid has a vented cap, which can easily be removed mid-blend to add cold (but not hot) ingredients, and it also comes with a tamper that allows you to scrape any rogue ingredients towards the blade during a blend but we were disappointed a brush to clean the blades wasn't included.
Read our full review: Nutribullet Blender
6. Smeg BLF01PBUK blender
The best retro style blender
Reasons to buy
+
Good for small kitchens
+
Matching appliances in the range
+
Attractive design
Reasons to avoid
-
Smallest capacity jug in our round up
-
Can get noisy
-
Basic control dial
With its die-cast aluminium frame that comes in a range of eight glossy colours including cream (pictured), red, pastel blue and pink, the Smeg BLF01PBUK blender has a head-turning design. Although its 1.5-liter capacity jug is the smallest we've featured in our round up, which is a plus point if you have a small kitchen, and a minus if you're looking to blend large batches. Either way, the design is compact and the Tritan jug, like the Tefal and Philips models, is relatively lightweight to hold and robust.
The control dial has two pre-set programs for ice crushing and smoothies and speed settings that can be manually controlled from 0-4. This comes with a soft start so the speed is built up gradually for an even blend of the ingredients.
Noise-level wise, when we used the Smeg BLF01PBUK blender to make a smoothie, it reached 103 decibels - a little above average. The blend was smooth, albeit a little frothier than say the finish of the Philips vacuum blender design.
It's worth noting that the Smeg BLF01PBUK blender doesn't have a pre-set cleaning button – you can add warm soapy water to the jug and turn it on to dislodge any stubborn ingredients, and then finish by washing it by hand. You can take out the blade using the measuring cap in the top of the jar that doubles up as a key for the blade, which makes for an ergonomic design feature.
Read our full review: Smeg BLF01PBUK
7. Ninja HB150UK Blender and Soup Maker
The best blender for making soup
Reasons to buy
+
Creates both hot soups and smoothies from scratch
+
'Keep warm' setting lasts for up to 60 minutes after use
+
16 pre-set modes and recipe booklet
Reasons to avoid
-
No variable speed dial
-
Jug must not be submerged in water
The Ninja HB150UK Blender & Soup Maker comes with a built-in heating element so you can sauté onions, garlic, and spices as a base for your soup in the blender jug, before adding raw meat and vegetables that are cooked for up to 60 minutes while also being blended.
It has 16 pre-set options for preparing everything from smoothies and soups to jams and deserts , and even offers food-processor style functions so you can shop as well as blend. It really is a one-stop-shop for making smooth and chunky soups in around 20 minutes.
On test, we were impressed at how quickly the spinach shredded into the drink. when making smoothies, and at 82 decibels it was one of the quieter blenders we tested too. Although, during the soup-making, it did rev up quite some speed and get rather noisy at the end of the process, however.
It features a specific clean mode that heats and pulses rapidly to remove residue from the non-stick coating, but to ensure every last bit of food was cleaned off the base, we gave it a little hand wash too. You will need to be careful not to submerge the jug fully in water as this can damage the heating element.
While the design is a little on the bulky side, we think the two-in-one option the Ninja HB150UK Blender & Soup Maker offers is worth considering, even if you're tight on worktop space.
Read our full review: Ninja HB150UK Blender & Soup Maker
8. Tefal BL82AD40 PerfectMix+ Tritan blender
The best value blender
Reasons to buy
+
Large capacity unbreakable jug
+
Impressive results
+
Beeps when ready to use
Reasons to avoid
-
Can get noisy
-
Basic features
This Tefal blender offers a more affordable way to get smooth results when blending soups, sauces, and smoothies, than many of the blenders in this list. It's actually the least expensive in this round-up but still comes with a lightweight unbreakable jug that is durable enough to drop on the floor without breaking.
When we used the Tefal Perfect Mix+ Tritan to make our banana, avocado, and spinach smoothie, it produced a very smooth and silky finish, but ramping up to a noisy 104 decibels, it did make its presence known. It also beeps when locked into place, which means you instantly know when you've positioned the lid securely and it's ready to use.
The control panel displays its settings neatly and has handy smoothie, ice crushing and smoothie presets. The easy to control light-up-dial then lets you manually control how fast you want the blender to perform.
Read our full review: Tefal BL82AD40 PerfectMix+ Tritan blender
9. Philips HR3752/01 High-speed vacuum blender
The best vacuum blender
Reasons to buy
+
Robust design
+
StayFresh vacuum technology
+
Hard-wearing jug
Reasons to avoid
-
Pre-set icons not clearly marked with text
-
Must avoid steaming hot liquids
Like the Tefal and Smeg blenders in our round-up, the Philips HR3752/01 High-speed vacuum blender also comes with a robust Tritan jar, which feels lighter in hand compared to a glass jar. However, it trumps them with a vacuum feature that sucks out the oxygen from the jug before it blends, helping to make a fresh-tasting drink, with less bubbles and foam than you'd usually find using a standard blender.
The blender has four pre-set programs on the façade for vacuuming the ingredients, vacuuming the ingredients and processing, pulsing and ice crushing. On first look, we found the control panel a little tricky to decipher, but once we'd consulted the manual we were able to confirm which icon does what.
It also has 'Advanced ProBlend 6 3D blending technology' to ensure the ingredients you include are blended as finely as possible – a plus point if you primarily want this blender to tackle nuts and seeds. The design features a manual dial that lets you choose your speed setting easily and while there isn't a pre-set cleaning mode, the detachable parts on the blender are dishwasher safe. When we used it to make a banana, avocado and spinach smoothie on the pre-set smoothie setting, the noise levels reached 100 decibels.
Read our full review: Philips HR3752/01 blender review
10. Ninja Blender with Auto-IQ BN495UK
The best blender for smoothies
Reasons to buy
+
Compact and stylish
+
Great smooth and textured results
+
Comes with two personal cups
Reasons to avoid
-
Not suitable for large quantities
-
Noisy in use
If your priority is smoothies, dips and blending small quantities of ingredients, the Ninja Blender with Auto-IQ BN495UK, which comes with two 700ml single-serve cups and spout lids that attach to the serving cups for easy transportation.
In our review, the 1,000W motor made light work of fruit and vegetables, as well as tougher ingredients including fruit, nuts, seeds and ice, but it was also noisy measuring in at 99dB when blitzing a berry smoothie. However, the sound is balanced and bearable, unlike some blenders we've tried.
The compact blender has a manual control, and a pulse feature along with several Auto-IQ programs that limit the guesswork of preparing items such a Blend', which runs for 50 seconds and is good for drinks with fresh or frozen fruit, liquids and ice; and a 60-second Max Blend setting, for tough ingredients such as skins, seeds and stems.
The control panel's buttons are clear and evenly spaced, which as well as looking sleek and stylish, is extremely easy to use when you're in a hurry.
Read our full review: Ninja Blender with Auto-IQ BN495UK
How we test blenders
In a bid to compare each blender, we've put in hours in the kitchen preparing bowlfuls of mayonnaise, while also blending pineapple, spinach, and Greek yoghurt into a smoothie. As well as assessing how smooth the sauce and smoothie are, we're also looking for ingredients that are well-combined without any curdling and whether there is residue trapped under the blade, or if the ingredients have leaked from the base or lid during blending.
We also evaluate how finely and evenly the blenders chop ice and nuts and compare how easy they are to use. For each model we rate how loud they are, how durable and easy to clean the body and parts are, and the useful accessories they come with such as a tamper for moving ingredients closer to the blade, extra jugs or containers, and recipe booklets for inspiration.
Blenders vs juicers
While juicers and blenders look similar, they perform slightly different tasks. Blenders use sharp blades to break down the contents of the blending jug. This means everything in the jug is turned into a smooth mixture. Juicers, however, extract liquid and leave behind the rest of the fruits or vegetables. As you might expect from the name, juicers are primarily used to make fresh juice so they can be quite limiting whereas blenders give you the means to make everything from smoothies to dips.
For all the pros and cons of both of these appliances, head to our full feature on Blenders vs juicers: what's the difference?
How to clean a blender
Staying on top of cleaning your blender is key if you want it to last as long as possible and if you want to avoid any nasty odors building up. Many blending jugs can be placed inside the dishwasher but you can also clean them by adding warm water and dish soap to the blending jug, placing the lid on, and blending up the soapy solution.
If you're struggling to get rid of any stubborn stains, create your own cleaning paste using 1 tablespoon of baking soda and mix it with 1 teaspoon of white vinegar. You can add this solution to the stains by using a clean scrubbing brush or a clean toothbrush.
For more handy hacks, read our how to clean a blender feature.
Sign up to receive daily breaking news, reviews, opinion, analysis, deals and more from the world of tech.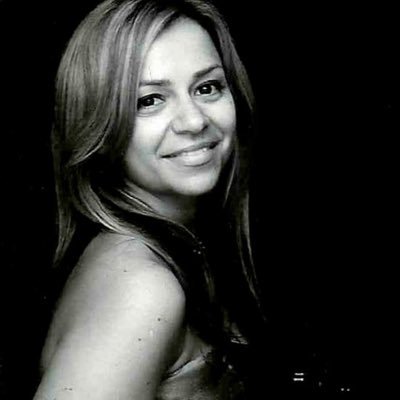 Emily is a lifestyle journalist who writes for a range of publications including TechRadar, Livingetc, Wired, Ideal Home and GQ. She writes about interior design and smart home, gardens, wellbeing, food and fitness and has tested everything from food processors to paddleboards, and bee hives to the best beds. When she's not typing away at her computer, she can be found tending to her Dorset-garden, trying the latest water sport at the beach or acting as chauffeur to her two young kids.