The best beard trimmer and electric razor isn't just a cool thing to have. It's essential. Whether you're keeping your stubble short or keeping a magnificent beard in tip-top shape, the right tools don't just make the job easier. They'll help you look your best without any of the downsides of lesser shavers such as irritated skin or nasty nicks.
So which kind do you need? The lines between an electric razor and a beard trimmer can be a little blurry sometimes, but as a rule electric razors are designed for people who want their face to be shaved smooth or to keep stubble short, while beard trimmers are for keeping full or partial beards looking their best. They're more like hair clippers than electric razors, with a row of vibrating teeth behind a cutting guard to ensure you don't cut shorter than you intend to. It's worth pointing out that for beard shaping, your beard appears to be longer when it's wet so you really want to shape your beard when it's dry; if you have a really long beard you might want to consider one of the best hairdryers to save you a lot of time.
Electric razors come in two flavors. Foil shavers have a curved mesh you push against your skin, with blades rotating beneath it to catch and clip the stubble. They're more precise than other shavers but they can't handle thicker or longer hair; that means they're best suited to daily shavers. Rotary shavers are different, with two or three rotating discs that you move in circular motions to trap and slice stubble. They're a lot easier to move around tricky bits such your neck and jawline, and they cope better with thicker hair so they're good for people who prefer to leave it a few days between shaves.
In this guide we'll discover the best beard trimmers and electric razors for everyone, whether that's for beard shaping, daily shaving or a mix of the two. We've looked not just at shaving performance but also battery life, attachments, any smart features and anything else that can help make it easier to keep your facial fuzz exactly how you like it.
The best beard trimmer and electric razors: tried and tested
Why you can trust TechRadar We spend hours testing every product or service we review, so you can be sure you're buying the best. Find out more about how we test.
The King C Gillette Beard Trimmer will let you sculpt and style your facial hair just how you like it. It's super-affordable, with many other beard trimmers and shavers coming in at more than double the price - even our 'best budget' option. Plus, it's ready to go straight out of the box, and has a quality feel in the hand. It may set you back just $30/£30, but it certainly delivers on all fronts.
The King C Gillette Beard Trimmer comes with three interchangeable combs for different styles of beard: a stubble comb, 1mm; a short beard comb, 3-11mm; and a long beard comb, 13-21mm. You can switch between them by simply sliding them on and off with a little pressure using your thumb. The two larger combs can be adjusted for a more precise trim, which keeps things simple and does away with the need to supply lots of plastic combs of different lengths.
Read our full King C Gillette Beard Trimmer review
Remington's F6 Style Series Aqua electric shaver sits alongside the brand's rotary-based R6 model as a compact foil shaver for those who like to keep things clean and tidy. Designed to be 100% waterproof, it's suitable for both wet or dry use, and works with shaving foams, gels or as a straight-to-skin trimmer that aims to rival comparably priced shavers from the likes of Braun and Philips.
It comes packing Remington's proprietary ControlCut technology and a pop-up trimmer for more precise follicle sculpting, while the supplied stubble guard offers the option of tidying up longer-length beards without going full baby's bottom.
The precision trimmer isn't the best and it needs multiple passes to get the cleanest cut, but with 60 minutes of continuous cordless use and USB charging it's very convenient and good value for money.
Read our full Remington F6 Style Series Aqua review
The Panasonic Arc6 is very, very expensive. But, if you're willing to splurge, then it's worth it. It performs wonderfully for wet-shaving and is okay for a dry shave – and it comes with a number of excellent features, including a self-cleaning station that makes a morning shave as easy as it can possibly be.
The Arc6 shaver itself is a fine bit of kit, even without the charging station. It's pretty big at 6.77 inches long (17.2cm) but its grip is ergonomically shaped to fit comfortably in the hand. Three sides of the handle are covered in a textured rubber that helps it feel secure in the hand, while the front of its handle is home to the power button as well as an LED display. This panel displays battery life remaining as a percentage, as well as some "check engine" type symbols to let you know if the device requires charging or cleaning, whether it's locked into place, and if the blades need checking.
Panasonic advertises the Arc6 as delivering "84,000 cross-cutting actions per minute" and that the head moves in "22 independent directions." While we can't count that fast, it does shave down to a babyface fairly quickly. On regular stubble and even a few days of growth, using the Panasonic with some shaving gel or cream achieved great results very quickly.
Read our full Panasonic Arc6 review
The Remington T-Series Beard Trimmer and Hair Clipper seems to be aiming to be the ultimate "whatever you want do, you can do it" beard-care set. It comes with 11 different attachments to help you take care of your beard, and that's not including just using the trimmer bare for edge detail.
Available in the UK for £89, the Remington T-Series Beard Trimmer and Hair Clipper isn't at the budget of the razor scale, but considering the amount of stuff it comes with, we can't fault the price at all – especially since it's often available for less.
There are lots of good razors around this price from the likes of Philips and Braun, of course, but the Remington goes for quantity, and if we're talking purely value for what you get, it's an excellent price. It's a great travel companion, it has lots of options and while it doesn't cut as well as some rivals it more than makes up for it in terms of flexibility.
Read our full Remington T Series beard trimmer review
Braun's Series 9 Pro electric shaver is the smartest piece of male grooming kit money can buy. Effortlessly easy to use and even easier to clean, its five-element, sensor-assisted cutting head delivers as close a shave as you'll find without going full razor, and an attractively-designed PowerCase keeps the trimmer's battery ticking over for what seems like an eternity.
The question of just how much all that innovation is worth is altogether larger. At a staggeringly high $379.99 / £509.99 / AU$799.00, the Braun Series 9 Pro's recommended retail price (RRP) will be downright unjustifiable for most (though, mercifully, the trimmer is regularly discounted at retailers other than Braun itself). In a nutshell: if Bret Easton Ellis had written American Psycho 20 years later, Patrick Bateman would almost certainly have used one of these as part of his obsessive morning routine. Make of that what you will.
Read our full Braun Series 9 Pro electric shaver review
More beard trimmers and electric razors to consider
Below we've included a couple more products to consider for trimming, shapping and styling facial hair. Although we have not reviewed these particular products, customers using the beard trimmer and electric shaver rave about them; and we feel that they offer something a little different.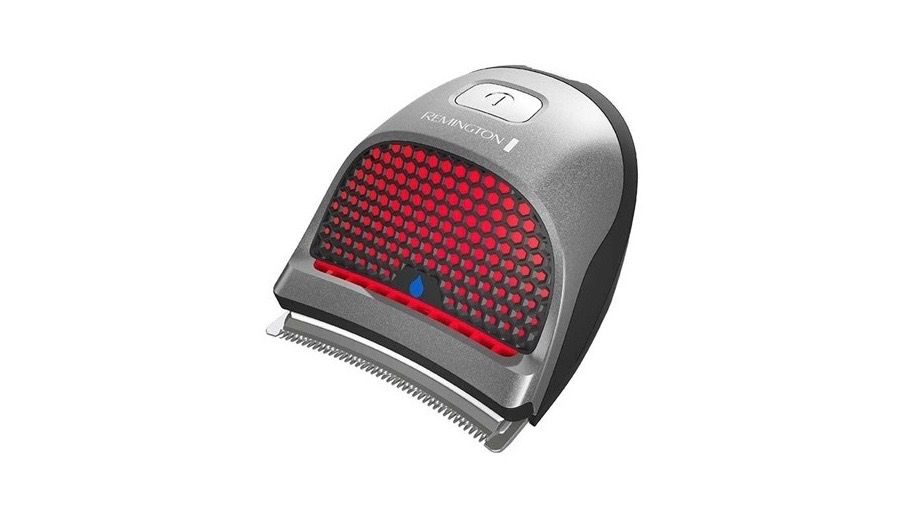 Whether you're bald by choice or choose to shave your head, you deserve an electric razor that's designed to leave your head smooth and free of nicks. The Remington HC4250 Shortcut Pro is a great option because of its circular rubber grip and extra-wide curved blade, both designed to easily shave your head at any angle.
It also comes with nine different-length combs so you can turn it into a beard trimmer, which gives it some added versatility. It might be a stretch too far to use it as an electric razor on your face, though, so you may need a backup. Also, while you can use it either wired or cordless, the measly 40 minute battery life means you may want to keep it plugged in. It is waterproof, though, making it easy to clean after you've shaved.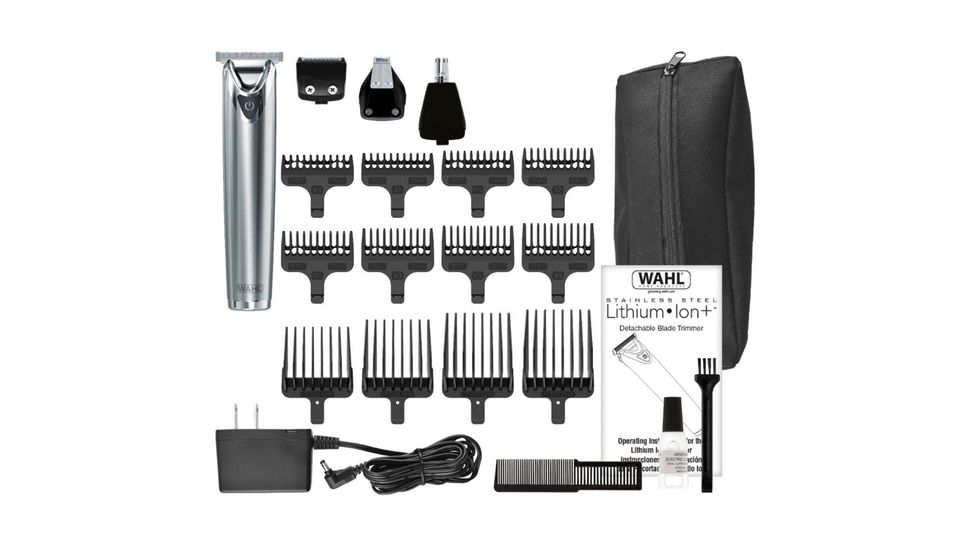 With this trimmer, you get the best lithium battery available today. It lasts for a reported six hours, which should potentially give you weeks of quick trims before you need to recharge. If you do need to top up the battery in a hurry, you can plug it in for just three minutes and get plenty of juice. Plug it in when you leave for work, and the green charging tech will cut off the charge when the battery is full, so you won't impact the life of the lithium battery over time.
We're focusing on the battery here because even though Wahl says the motor and performance has improved for this model, we don't have much information on cpm or anything else. Reviewers say this model is nice and compact for travel, especially since you don't need to bring the charger with you. Do keep in mind it should only be used for dry shaving, however, and it doesn't have a battery display.
How we test beard trimmers and shavers
Of those beard trimmers and electric shavers that we have featured in this guide, numbers 1 - 5 have been tested by a panel of editors on the TechRadar team. These have been used to trim, style and shape facial hair. Some of the electric shavers have even been suitable to use on head hair.
They've been used for a number of weeks before being written up into a review. This way we have been able to use most, if not all, of the trimmer lengths and switch between the different settings to give our verdict on the cut. We've also taken note of the battery runtime and the time said battery takes to recharge.
In some instances we can use products on review for an unlimited amount of time. This means that we can therefore test the longevity of a product, to find out if it'll stand the test of time - or not.
What to consider when buying an electric razor or beard trimmer
When selecting the best beard trimmer or electric razor for you, there are a number of aspects that should be considered before plumping for a particular model
Start by thinking about whether you want to defuzz your face completely or just want to tidy up the hair. This will ensure you can decide whether an electric razor or beard trimmer is best suited to the job in hand.
When it comes to electric razors, you'll need to select between a foil or rotary razor. Foil razors are more precise but can't handle large amounts of hair, while rotary razors are better for thicker hair and are easier to maneuver around contours of the face.
If you've opted for a beard trimmer, consider the attachments it comes with, and whether it can cut your beard to the length you order. If you plan on trimming hair elsewhere on your body, look for models that are versatile enough to offer this.
It's also important to consider whether you want a cordless or corded model. If you plump for battery power consider how long the battery will last and how quickly the grooming appliance will take to recharge. Finally look for models that are waterproof for easy cleaning, and to ensure you can shave in the shower if that's what you prefer.