The best hair dryer 2023: blow dryers from Dyson, GHD, Revlon and more
Best
Contributions from
last updated
The best hair dryers for every style, every kind of hair and every budget
You need one of the best hair dryers if you want to get your hair under control. These devices are powerful, efficient, and get the job done, whether you're about to paint the town red or head into the office.
And, before you think that there can't be that big of a difference between the various models, there's more than meets the eye. Not only do some use clever airflow to take the drying process to the next level, a boon for anyone with very thick or long hair, some models come with attachments to help you style your hair however you wish. And, with some you can even straighten or curl without investing in another appliance.
We've tested and reviewed a lot of hair dryers, including every model on this list. And, when we test, we check out every aspect of performance, feature, and design. So, we've used our expertise, figuring the pros and cons of each, to find the best option for every need and budget.
If you need to add to your hair styling set, we've also gathered the best hair straighteners available right now to help tame those curls. For Dyson fans, make sure to check on what Dyson promo codes are currently available.
Quick list
The best hair dryer
If you're looking for the best hair dryer then the GHD Helios is it. This blow dryer combines the aesthetic of the GHD Air with a brushless motor, which the company claims has a longer lifespan. The result is a stunning, well-balanced, fast-drying hair care appliance. Until we'd used the Helios, Dyson's Supersonic was the fastest hair dryer we've tested, but GHD's newest haircare appliance took an entire minute off the drying time. Lighter than the GHD Air and with a longer power cable, it's a whole decibel quieter too.
Our very own Homes Editor, Jennifer Oksien, is one of its many loyal users: "This is by far one of the best hair dryers I've every used. It's quiet, powerful and dries my long, damp hair in less than 60 seconds. Oh, and it's available in a selection of gorgeous colors, though I have it in midnight blue."
The sacrifice you make for this advanced drying performance is that our hair lacked the volume and bounce we enjoy after using other dryers in this list, namely the Revlon Pro. However, this was the only real negative from an all-round fantastic hair dryer.
Read the full GHD Helios review
The best budget hair dryer
If you're on a budget this hair dryer from Hot Tools is worth considering. On test, we found the hair dryer, which is known as the Hot Tools Pro Signature Salon 1875 Watts Ionic AC Motor Hair Dryer in the US, was simple to use and it took our shoulder-length fine hair from wet to dry on the hottest setting in a similar time to more expensive models in this list. Although on the lowest temperature setting, after six minutes we gave up as our hair wasn't anywhere close to dry.
We feel that it is a good option for holiday go-ers or business travellers because the UK version comes with a dual plug. It's also not the bulkiest or heaviest hair dryer we've seen so it'll help when you're trying to pack light.
To keep the price low, there are some compromises with this hair dryer. It doesn't have the look and feel of more premium hair dryers and the cable is shorter than we'd expect too. On top of that, the filter isn't removable, which makes cleaning the hair dryer fiddly, but for those on a budget, these compromises are worth making.
Read our full Hot Tools Pro Signature Salon Ionic AC motor review
The best premium hair dryer
There's no hiding the fact this is an expensive hair dryer – and let's be honest, is beyond many people's budgets for a haircare appliance. But Dyson has crammed a shed-load of tech into its Supersonic dryer making it the best hair dryer you can buy right now.
Instead of having the motor behind the nozzle, Dyson has moved it to the handle and this motor sucks in air via a filter in the base rather than through a vent in the barrel. This design shrinks the size of the Supersonic considerably, so it's one of the most compact and lightest hair dryers we've tested.
During testing, it was extremely quick to use and provided enough shine to negate the need to run the straighteners over it afterward. However, we often blocked the filter with our hand and the buttons are a little fiddly to access mid-dry. We also couldn't get the eye-watering price out of our minds but if you really, really need to have this hair dryer in our life then check out our constantly updated guide to the best Dyson Supersonic deals which could see you save some dollars.
Read our full Dyson Supersonic hair dryer
The best styling hair dryer
When we first caught sight of the Shark FlexStyle at IFA 2022 Berlin we had very good first impressions, and we looked forward to trying it out in an at-home setting.
The Shark FlexStyle – or to give its full name, the Shark FlexStyle Air Styling & Hair Drying System – is the US appliance giant's take on the Dyson Airwrap. At it's heart it is a hair dryer, but with the flick of the wrist it transforms into a multi-styler. We found that on finer, shoulder-length hair and thick, past shoulder-length hair it dried hair really well - and the paddle brush exceeded all others we've tested. It's an easy appliance to get started with, despite the number of attachments and styling options. On offer with the FlexStyle is the option to dry with five ways to style; curl, straighten, volumise, smooth and define which could be all you've every dreamed of in a haircare appliance.
As such we found that it was incredibly versatile on test, yet it would be better suited to those who have longer, thicker hair and naturally wavy or curly hair.
Read our full Shark FlexStyle Air Styling & Hair Drying System review
The best compact hair dryer
The T3 Fit promises to be super light and super powerful, and it delivers on both: it's 30% smaller and 20% lighter than a standard T3 hair dryer, and the included concentrator nozzle does a great job directing the airflow. It features IonAir technology for the delivery of a wide, ion-infused airstream for drying hair gently and quickly. Plus, its Ion Generator saturates the airflow with negative ions to achieve a smooth and shiny finish; we noticed just how well this works on frizzy hair.
The T3 Fit doesn't have the huge range of speeds and settings that its bigger siblings offer, but if you're looking for a compact hairdryer that doesn't compromise it's a very good option that manages to deliver impressive power from its relatively small size. It's great for blowing out flicks, smoothing tresses and setting hair in place.
Read our full T3 Air review
The best brush hair dryer
The Revlon Pro Collection One Step Dryer & Volumiser is a slight wildcard in this list of best hair dryers because it's classed as a 2-in-1 styler and dryer. If you don't have the time, patience, or skill to fully blow-dry your hair with barrel brushes, the Revlon combines the two. It's effectively a large brush with air vents below the bristles and two heat settings, plus a cold shot. As you move the brush through your hair, it dries and styles at the same time. This gave our fine hair a decent shine and levels of volume we typically only get from a professional blow-dry.
However, the Revlon is noisy and heavy, coming in at 850g. That said, on test it was fast to dry our hair. While it's near-on perfect for creating voluminous, bouncy blow dries there is no versatility beyond this. You can't rough dry your hair with it, or create different styles like you can with traditional dryers and this was a significant downside for us.
Read the full Revlon Pro Collection One Step Dryer and Volumiser review
The best hair dryer for curly hair
For those that have curly hair, a diffuser is a must as it disperses the air stream to ensure the curl pattern of the hair isn't disrupted. However, while many hair dryers ship with a diffuser, the Shark Style iQ, which is known as the Shark HyperAir in the US, goes one step further.
The diffuser it ships with has extendable prongs that ensure the roots, as well as the ends of curly hair, can be dried evenly, reducing the risk of heat damage, which is why it's our pick for those with curly hair. Even better, the hair dryer will automatically adjust the temperature and air flow settings when you connect the diffuser and other attachments it comes with, so ensure they're at the optimum. It was also fast at drying out hair too.
However, while it's not as expensive as the Dyson Supersonic, it's expensive compared to the rest of the market and the attachments are bulkier than we'd have expected. We were also disappointed during testing to find that it lacks a removable filter, which makes removing lint and dust a breeze.
Read our full Shark Style iQ hair dryer review
The best travel hair dryer
If you're looking for a hair dryer that is ideal for taking away with you, the GHD Flight is the ideal choice. At just 0.9lb / 422g, it's 50% lighter than the GHD Air, but is still 70% as powerful, ensuring quick drying times.
This lightweight model is complemented by a foldable design that sees it transform into a more compact, easy to pack appliance, and it supports dual voltage so really can be used anywhere in the world. During testing, we found it was quick to dry our hair but couldn't achieve the shine and smoothness other hair dryers could.
It also lacks the array of attachments other hair dryers come bundled with - it comes with just one concentrator nozzle, so while good for creating sleek styles, it may not suit those that want to achieve an array of different look. The filter isn't removable either, which makes it slightly more difficult to clean.
Read our full GHD Flight review
The best Dyson alternative hair dryer
The Laifen Swift adopts a brushless motor - like in the Dyson Supersonic - to deliver super-fast drying which is gentle on fragile strands. It boasts intelligent thermo sensors which enable real-time temperature monitoring to prevent any heat damage around your hair strands. All this for a pocket friendly price of $159.99.
Delivering high-powered jets of ionized air, the Laifen Swift makes swift work of drying hair. We tested it on damp, thick, medium-length hair on its highest setting, which dried completely in just under seven minutes. It isn't quite as impressive as the Dyson Supersonic, which takes four and a half minutes to dry the same hair type, but it's a whole lot faster than the 12-15 minutes of the Panasonic EH-NA65 – which is this writer's current home use hair dryer. For less porous and thinner hair, we'd expect a drying time of about five and a half minutes with the Laifen Swift, which just about matches the manufacturer's claims.
The attachments all worked well during use, and while they (and the barrel) were prone to getting a little hot, temperatures didn't reach anything close to being dangerous or uncomfortable. Switching the attachments out mid-dry proved nice and easy, too, thanks to the magnetic fixture.
Read our full Laiten Swift review
Meet our reviewers
How we test hair dryers
To test the products we've featured in this best hair dryers guide we take in to account the speed settings, temperature settings and how well they blow dry hair. We also monitored the sound level, and factored in how comfortable and balanced they were to use. We also considered cable length, and handy features like hanging loops, cord storage, and even cool shot buttons.
Our review panel all have different hair types so to compare the hair dryers we access the specifications and review verdicts to ensure they are ordered correctly in this guide.
How to choose the best hair dryers for you
When it comes to buying the best hair dryer for you, there are a number of features you should consider starting with three different types of heating element, which warm the air before its projected from the barrel, used in modern hair dryers. Metal elements ensure the hair dryer is more affordable but will cause more heat damage, while ceramic elements ensure the heat is more evenly distributed to diminish the damage. Finally, tourmaline elements release negative ions in the air flow, which speeds up evaporation of the water molecules reducing drying time but also make hair appear smoother.
The higher the wattage of a hair dryer, the faster the air flow, which means it will dry your hair quicker. However high wattage hair dryers are usually powered by an AC (alternating current) motor, which makes them heavier. Lower wattage hair dryers are more lightweight because they tend to use lighter DC (direct current) motors but they're not as powerful.
Also, consider whether you want a hair dryer that has 'iconic technology'. These hair dryers usually feature tourmaline elements, and as we've already mentioned release negative ions to speed up evaporation and reduce flyaway strands, but some will also eject positive ions that can be used to boost the volume at the roots of the hair.
Hair dryers with cool shot buttons are ideal for those that painstakingly style their hair rather than rough dry it, as a blast of cool air will set the style. It's worth checking out the attachments included with the hair dryer; nozzles are good for sleek, smooth styles, while diffusers ensure curly hair is defined and bouncy.
Once you've bought you're new hair dryer, it may be helpful to check out our guides on how to blow dry your hair the right way and which hair dryer settings you should use to get the results you want without doing any damage. This will help you to get the most out of your new purchase.
Which hair dryer brand is best?
From our at-home testing we can say with confidence that the best hair dryer brand is GHD. We love the GHD Helios. It's quick to heat up and has a super-fast hair drying time. We're also a big fan of the stunning design - it's available in different colors and just feels nice to hold.
A very close runner-up is from Dyson. It's not surprising that the Dyson Supersonic happens to be the most expensive on our list but aside from this, it is one of the best hair dryers we have reviewed which would be our #1 choice it it wasn't for the money.
Does a good hair dryer make a difference?
A good quality hair dryer will have the heat control and power to dry hair quickly. The quicker you can dry your hair, the better. This is because the hair will be less exposed to the direct source of heat.
Keep a look out for tourmaline and ceramic technology. Ceramic will help to distribute the heat more evenly, and the tourmaline is a mineral that'll help to combat frizz by helping to retain some moisture.
What hair dryer is best for curly hair?
As we've already mentioned, those with curly hair should opt for a hair dryer that includes a diffuser. This attachment, which has a head much wider than the barrel of a hair dryer, features prongs designed to lit each strand of hair so the hot air can penetrate it. At the same time, the diffuser disperses the air stream to ensure the curl pattern of the hair isn't disrupted.
While many hair dryers come with a diffuser, we particularly rate the Shark HyperAir, which is known as the Shark Style iQ in the UK, for two reasons. First the diffuser it ships with has extendable prongs, so the roots as well as the ends of curly hair, can be dried evenly - this helps reduce the risk of heat damage to the hair.
Secondly, the hair dryer will automatically adjust the speed and temperature to the optimum levels for the attachments connected to the hair dryer, including the diffuser. So you don't have to worry about changing these yourself - again helping to reduce the amount of heat damage or curl disruption caused by the hair dryer.
Is a hair dryer harmful to hair?
Using any heat on your hair will damage the outer protective coating, known as a cuticle layer. Tiny holes will start to appear, and continued use of high heat will see these grow bigger and bigger, with the cuticle layer disintegrating completely, leaving the inner layer of hair strands. When these are exposed, the strands very quickly suffer from breakage.
However, leaving your hair to dry naturally isn't an option for many of us. With that in mind, if you are planning on using a hair dryer, apply a heat protection styling spray before blow drying, and keep the heat level to a medium, to reduce the amount of damage a hair dryer causes to your hair.
Sign up to receive daily breaking news, reviews, opinion, analysis, deals and more from the world of tech.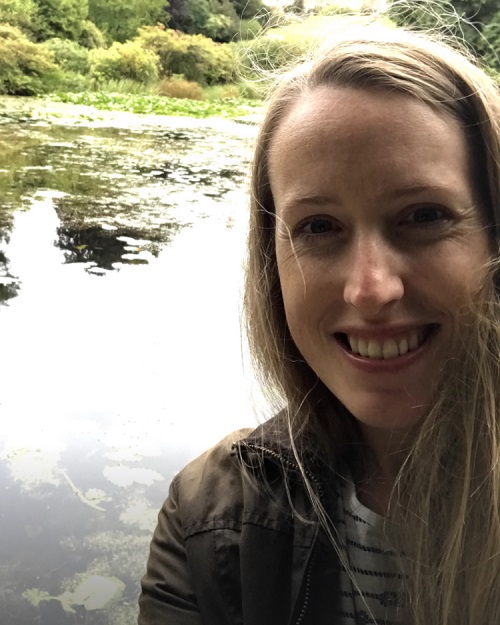 Jennifer Oksien is TechRadar's Homes Editor. Jennifer (Jenny) has over a decade of experience as a digital product writer specialising in appliances, smart tech and mattresses for some of the UKs leading retailers and magazine titles such as Real Homes, Ideal Home and Livingetc. Generally, you'll find her watching the latest Netflix series, digging around in the garden or attempting to make a cake that is edible.