The best mesh Wi-Fi routers on the market can really improve your network situation, whether you have a spotty connection or are trying to cover a large office. While most typical wireless routers usually use one device to provide coverage, mesh Wi-Fi routers have several components, or nodes. When they're placed strategically around the area you want covered, they can bounce a reliable and robust signal to every corner of your space.
Basically, by using a mesh Wi-Fi router setup, you're able to cover a large space without compromising the connection or requiring multiple networks. On top of that, setting up a mesh network is usually easy enough that you can do it without expert IT help.
Here is a collection of the top mesh Wi-Fi routers available right now. Whether its best value, easiest setup, or even the most aesthetically pleasing, we've gathered our top picks here to make it easy for you to find the right one for your needs.
Best mesh Wi-Fi routers at a glance
Google Nest Wifi
D-Link EXO DIR-3060 AC3000 Wi-Fi Router
Asus ZenWiFi
Asus RT-AX92U 2 Pack
Google Wifi
Tenda MW5s Mesh Wi-Fi
Netgear Nighthawk X6 Tri-Band WiFi Mesh Extender
Netgear Orbi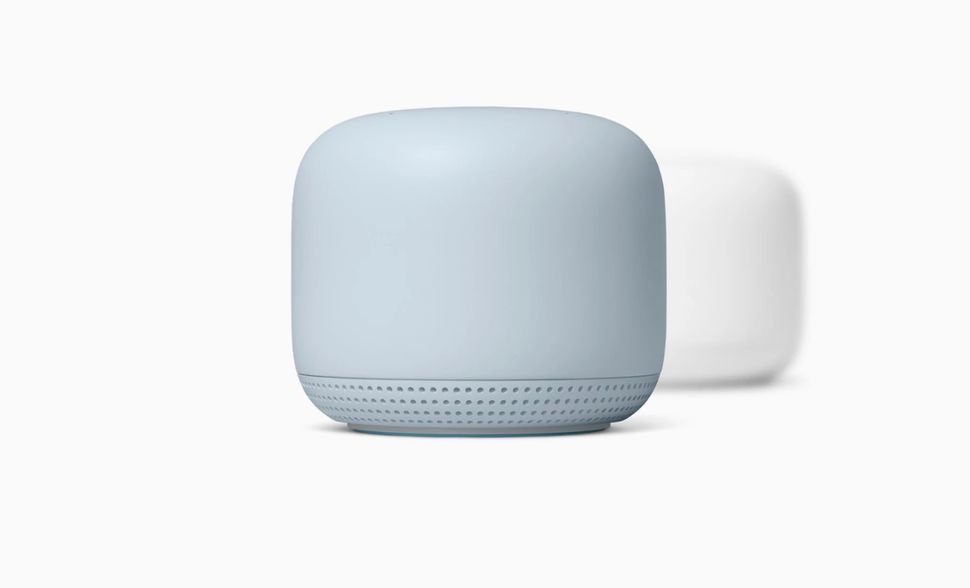 What's better than the best mesh router? Well, a mesh router with a smart speaker, that's what. Especially if you're a smart home fiend, you will appreciate the pure genius of this upgrade in Google's Wifi line. The Google Nest Wifi kicks things up a notch, taking Google Wifi's incredible yet simple design and performance then merging it with the convenience of a smart speaker so you've got a two-in-one device in an even sleeker and more attractive package. And, if you're tired of the color white, this one also comes in Mist and Sand colors. As far as the best mesh Wi-Fi routers go, the original Google Wifi is still the one to beat. This one just gives it that extra oomph.
Read the full review: Google Nest Wifi
The DIR-3060 offers similar security to D-Link's earlier AU$500 D-Fend DIR-2680, but it has taken a big step forward in terms of performance and yet somehow comes in at just AU$379. It does, sadly, miss out on WiFi 6, but the 3000Mbps tri-band mesh WiFi router is fast enough that we don't expect many to notice the difference. The D-Link DIR-3060 was able to get 67MB/s when transfering close range NAS files, only 1MB/s behind Wi-Fi 6, but this speed dropped off at further distances. Set up is simple using D-Link's WiFi app, but it isn't quite as intuitive as the Google Wifi app, but the main drawcard is McAfee security integration. McAfee provides unlimited two-year LiveSafe subscriptions to every device that connects to it (in the first 5 years).
The Asus ZenWiFi AC (CT8) mesh router is extremely easy to set up and offers some of the fastest wireless connection speeds we've tested. The Asus ZenWiFi AC router uses a 'backhaul' Ethernet connection between the two units that allows it to project consistent speeds form each hub. The mesh network can deliver local networks speeds of around 500Mbps and each node was able to throw this over multiple levels of a house without losing too much throughput. While this particular unit doesn't offer WiFi 6, these network speeds mean you won't really notice and the Asus smartphone app makes it easy to manage what's connected to your network and any restrictions or securities you want to implement.
So the Asus RT-AX92U is a little pricey, but for top dollar you get two independent or mesh-able WiFi 6 routers that are capable of creating an uninterrupted network over 4 stories of a house. Because it's a tri-band mesh network it does this over each of the 2.4GHz, 5GHz and 6GHz+ frequencies to deliver 386Mbps local network transfer speeds to a massive area, big enough envelop most houses. This means your entire WiFi network will get the same max speed and minimal ping as your home internet over an Ethernet connection. This may seem like a standard feature, but the Asus RT-AX92U is the first device we've to offer perfect WiFi parity with cabled Ethernet connections. So if you want Wi-Fi without compromise, it's the only way to go.
The Google Wifi still offers one of the most detailed and easy to use home mesh network apps. While it was one of the first to bring mesh networks to the mainstream smarthome user, it still holds up pretty well today. This space has taken leaps and bounds since mesh networks were first introduced so Google Wifi has been overtaken by more than a few competitors, but if you're looking to add to your existing system you can get additional nodes for a bargain these days. Not only does it have the power to push fast Wi-Fi throughout your house (an even more impressive feat considering its diminutive size), it's also fairly cheap and not that hard to set up.
Read the full review: Google Wifi
Tenda may be a relatively unknown Wi-Fi brand in the West, but the Shenzen-based company has actually made a competitively priced AC mesh network system for home internet. At close range it isn't as fast as Google Wifi, but its throughput of 119.7Mbps holds over a greater vertical span when on the floor above the primary node – more than twice the speed of Google Wifi at this range. Set up is simple and there are enough security and prioritisation features to keep general users happy. More than enough for anyone simply looking to spread internet evenly around the family home.
Rather than throw out your existing router and start again with a mesh system, a mesh router like the Netgear EX7700 will plug into your existing network and extend the range, without creating a separate network name and login. The Nighthawk X6 Tri-band WiFi Mesh Extender, As the EX7700 is sometimes marketed as, is not Wi-Fi 6 capable despite the name very much alluding to next gen. networking capabilities, but it does offer two 5GHz channels, which makes it a fast upgrade for any existing Wi-Fi network. The low fuss WPS connection means there isn't much need for it's own networking app, but if this solution is what you want you probably wouldn't get much use out of that anyway. A decent solution for plug and play mesh networks with existing hardware.
If you have deep pockets, then check out the Netgear Orbi, which may be one of the best wireless mesh routers money can buy this year. Instead of something like the Google Wifi, which uses three identical nodes to create the network, you'll get one main router and several satellite nodes to plug into power outlets around your home. In addition, the Orbi touts several Ethernet ports, making it an exceptional option for those with a number of devices that need a hardwired connection. This mesh router is the best choice for consumers who use their network mostly for gaming, particularly across multiple devices.
Read the full review: Netgear Orbi