The brand-new Samsung Galaxy Z Flip 4 phone is now available to buy, and this latest iteration has only served to tighten Samsung's hold on the clamshell phone market (which is admittedly quite small). With pre-order offers now wrapped up, we've taken a look at what plans are on offer from Telstra, Optus, Vodafone and Woolworths Mobile so you can find the best plan to suit your needs.
Prices for the Galaxy Z Flip 4 start at AU$1,499 for the 128GB model, so if you're keen to save some money by pairing the device with an affordable plan, our top recommendation comes from Woolworths Mobile. The telco has the cheapest plan available for the Flip 4, though the potential downside is that it only comes with 22GB of data.
Alternatively, if you've got the cash to buy the Flip 4 outright, Samsung is offering a pretty killer deal, provided you've got an older handset to trade in. You'll be eligible for a discount up to AU$725 if you trade in an older phone, and buying outright will also let you pair the device with one of our SIM-only plan picks.
We've taken a look at all the plans available on the Galaxy Z Flip 4, and have recommendations of which plans give you the best value for money on this page. But first, here are the current telco deals you should know about:
Compare Samsung Galaxy Z Flip 4 plans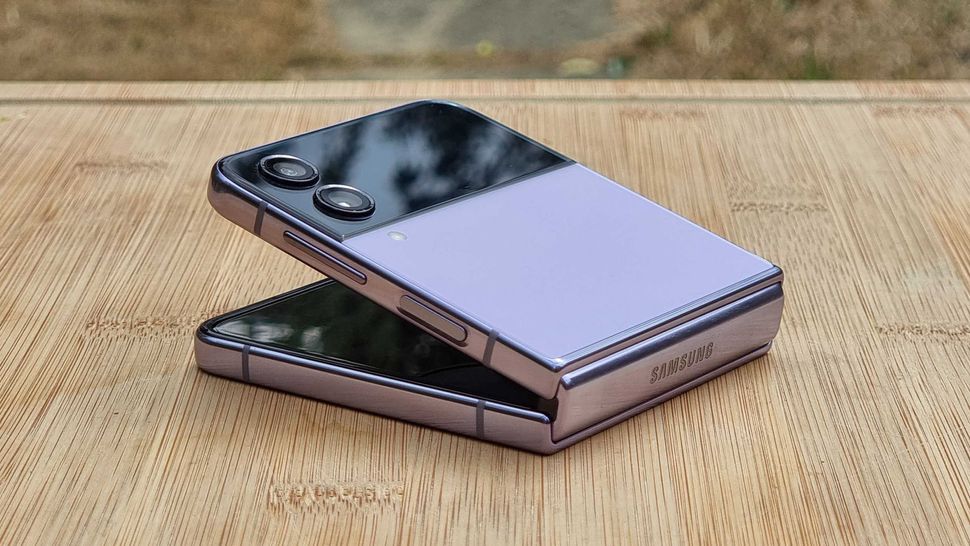 Best overall Samsung Galaxy Z Flip 4 plan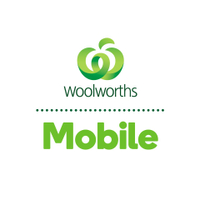 (opens in new tab)
Samsung Galaxy Z Flip 4 (128GB) | 22GB data | 24 months | AU$81p/m (opens in new tab)
Woolworths Mobile has blown the major telcos out of the water with this offer, setting you up with the Flip 4 for just AU$81 a month. There are two potential downsides to this: one being that you only get 22GB a month, and the other being that you don't have access to a 5G network. The good news is that Woolworths Mobile lets you bank up to 500GB of unused data, and you'll be on the Telstra network, so the 4G coverage you do get will be solid. Vodafone is your most affordable option if you want 5G coverage, where 40GB of data will set you back AU$102.45 a month (opens in new tab).
Total cost over 24 months is AU$1,944
Best premium Samsung Galaxy Z Flip 4 plan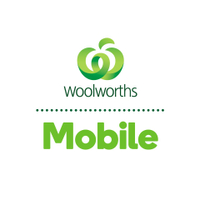 (opens in new tab)
Samsung Galaxy Z Flip 4 (256GB) | 22GB data | 24 months | AU$82.41p/m (opens in new tab)
If you want more storage space for your new Flip 4, you can get the version with 256GB of storage for AU$82.41 a month from Woolworths Mobile, which is just over a dollar more than what you'll pay for the 128GB option (so why wouldn't you upgrade?). While this plan only comes with 22GB of data, Woolworths will let you bank any unused data up to 500GB, which we think is pretty great. Woolworths Mobile uses part of the Telstra 4G network. If you want 5G connectivity, Vodafone can get you 40GB of data for AU$108.70 a month (opens in new tab).
Total cost over 24 months is AU$1,977.84
Cheap Samsung Galaxy Z Flip 4 plans
It's fair to say that Samsung's latest flippable phone is firmly priced in the premium category, so if you want to get it for the lowest monthly price possible, you'll be looking at the 128GB model on a 36-month contract. While a 36-month contract will shrink your monthly bill, you will end up paying more in the long run, so we'd suggest a 24-month contract if you can. Below is an automatically updated list of the cheapest monthly options from the major telcos:

Samsung Galaxy Z Flip 4: what you need to know
Samsung Galaxy Z Flip 4: specs
OS: Android 12 | Screen size: 6.7-inch AMOLED, 120Hz | Resolution: 2640 x 1080 (main) 512 x 260 (cover) | CPU: Qualcomm Snapdragon 8 Plus Gen 1 | Memory: 8GB | Weight: 187g | Storage: 128GB / 256GB / 512GB | Battery: 3,700mAh | Rear camera: 12MP wide / 12MP ultrawide | Front camera: 10MP
Given the amount of leaks that came out in the days and weeks before its release, there wasn't much left for us to learn about the new Samsung Galaxy Z Flip 4, but here's a rundown of what you can expect from this handset.
Overall, the Flip 4 is a fairly iterative refinement to the brand's clamshell devices, and it looks very similar to the Samsung Galaxy Z Flip 3 at first glance. It's worth mentioning though that there are plenty of updates internally, which add up to the most polished and powerful device in the range so far.
One notable change is the new Snapdragon 8 Plus Gen 1 chipset, which is at the heart of both the Flip 4 and the Fold 4. As of late 2022, this is right up there with the very best mobile processors on the market, giving the phone plenty of grunt for intensive apps, gaming and everyday scrolling. Keep in mind though that the Snapdragon chip in the Flip 4 comes with 8GB of RAM, while the Fold 4 has a version of the processor with 12GB of RAM.
So what else has changed? Well, there's been some small design tweaks. The Flip 4 has a slimmed-down bezel, so it's a little bit smaller (by 1.5mm) when folded. The inside screen now has ultra-tough-glass 2.0, which Samsung says is 20% tougher than previously. As with before, the display is a 2640 x 1080 6.7-inch AMOLED screen with a refresh rate up to 120Hz. Internally, the Flip 4's battery capacity has increased to 3,700mAh (up from the Flip 3's 3,400mAh), which is great news considering a middling battery life was one of our gripes with the previous iteration.
When it comes to the cameras, you're not getting any headline improvements to the glass or resolution, but there are a few sensor upgrades that Samsung claims will result in better lighting in stills and videos. By bumping up the number of pixels to 1.8µm (up from 1.4µm), Samsung claims you'll now get up to 65% more brightness. Image stabilisation has been improved too, so it should be easier to capture steady shots.