The bell has gonged on the Cyber Monday camera deals, but that doesn't mean the pre-Christmas discounts are quite over yet – some good ones has survived into cyber week, and we've rounded up the best ones here.
Of course, many deals have inevitably either expired or run out of stock, but we've gathered the biggest bargains that are still available in this guide.
These include a decent price cut on new cameras like the Sony ZV-1 (a great choice for fledgling YouTubers), plus some bargain DSLRs like the Canon EOS Rebel T6 / EOS 1300D.
On the other hand, if you're just starting out, there's a very fine crop of affordable mirrorless cameras available with kit lenses. 
Two of our favorite such cameras from recent years – Sony A6000 and Olympus OM-D E-M10 Mark III – are below with generous price cuts. For beginners, both are excellent choices.
Cyber Monday camera deals: quick links
Looking to do your own post-Cyber Monday camera deal research? We've collected links to all of the best places to track down photographic bargains below.
US camera deals
UK camera deals
The best post-Cyber Monday camera deals (US)
Cyber Monday mirrorless and DSLR deals (US)
Cyber Monday compact camera deals (US)
Cyber Monday drone deals (US)
Cyber Monday camera software and photo book deals (US)
The best post-Cyber Monday camera deals (UK)
Cyber Monday mirrorless and DSLR deals (UK)
Cyber Monday instant and action camera deals (UK)
Cyber Monday drone deals (UK)
Cyber Monday software and photo book deals (UK)
How to find the best Cyber Monday camera deals in 2020
With smartphone cameras now more capable than some of the best compacts from five years ago, you may be wondering if it's worth buying a dedicated camera at all. But they very much still have their place, whether your priority is image quality or simply developing a new creative hobby.
The flurry of camera deals that go live during Cyber Monday can make it difficult to make a decision, but that's where we come in. Using our extensive knowledge of the whole camera market, we'll be cherry-picking the best deals to make sure you're getting a cracking deal, rather an aging camera that your smartphone would run rings around.
Still, you may well want to do your own searches too, which is why it's a good idea to get give yourself a crash course in the huge amount of jargon that can sometimes confuse your camera buying decision. Here's our advice on what to look out for when trying to find the best Cyber Monday camera deal for you in 2020.
1.) Decide what type of camera you want
Cameras come in all shapes and sizes, so the first thing to do is decide on what kind of camera you want to buy on Cyber Monday.
The most important thing is to buy a camera you can genuinely see yourself using on a regular basis – and the factor that often decides that is size. There's little point buying a bulky DSLR if you'll rarely take it with you to take shots. So if you're just starting out, it's worth considering a premium compact camera or small mirrorless camera.
Smartphones have reduced the need for many compact cameras, but some models – including Sony's RX100 series and the Fujifilm X100 series – bring a level of shooting power, control and image quality that remains a cut above even the latest flagship phones.
These cameras bring you a level of creative control that will help you get more creative with your photography, while other premium compacts like the Panasonic TZ200 offer a level of optical zoom that's again beyond today's smartphones. Don't worry, though – you don't have to tinker with settings if you don't want to, as most models offer an array of auto modes to keep things simple. 
If you're looking for something a bit more advanced, then you'll want either a DSLR or mirrorless camera. 
DSLRs have traditionally been seen as a gateway into a world of more serious photography as they allow you to swap lenses, allowing you to pick a specific lens for the subject you're photographing. And they still do offer some advantages over mirrorless cameras, such as longer battery lives and a handling experience that some people still prefer. 
As always, Canon and Nikon continue to dominate this sector, with both manufacturers offering DSLRs to suit most budgets and abilities, from entry-level cameras to professional powerhouses.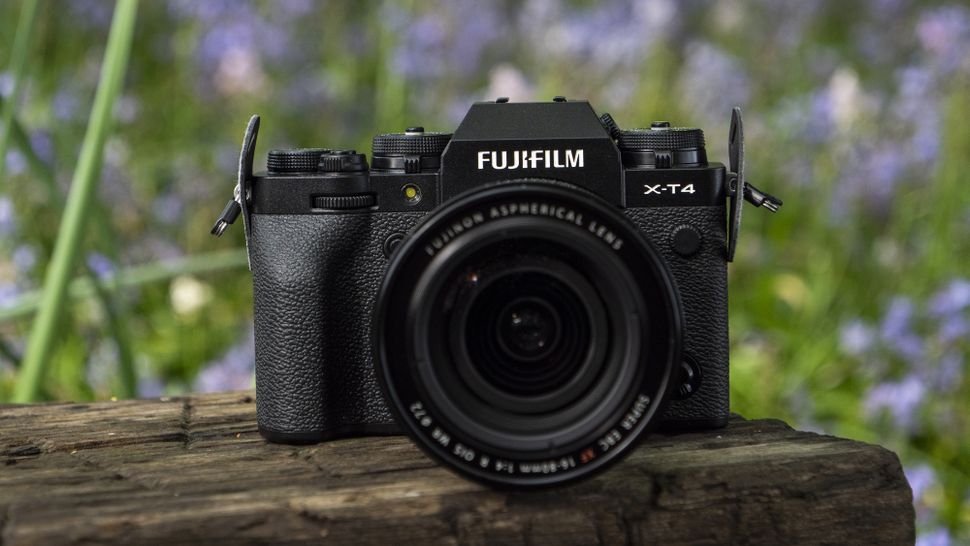 Still, the arrival of the first mirrorless camera over a decade ago has shaken things up quite a bit. 
Like DSLRs, mirrorless cameras let you swap lenses, but as the name suggests, these cameras don't feature an internal mirror. This has allowed manufacturers to make cameras smaller than rival DSLRs, but sees the optical viewfinder of a DSLR replaced by an electronic equivalent. 
A great resource to learn more about the difference of these two systems is our Mirrorless vs DSLR: 10 key differences buying guide. 
2) Choose your sensor size
Just because some cheaper compact cameras offer the same or higher resolution than DSLRs or mirrorless cameras, it doesn't mean they offer superior image quality.
Rather than megapixels or resolution, the more important difference is sensor size. Some compact cameras can feature a sensor that's smaller than your little finger nail, while the sensors found in DSLRs and mirrorless cameras are much larger.
This means that while a sensor in a compact camera might have the same resolution as a DSLR or mirrorless camera, the pixels (or photosites) on a sensor found in a DSLR or mirrorless camera are much bigger, delivering better light-gathering capabilities. 
This allows for far superior images with better detail under a range of lighting conditions. This is especially true in poor light, with sensors in DSLRs and mirrorless cameras capturing images with far less image noise, resulting in a cleaner looking image. 
To get the lowdown on all the types of sensors found in cameras, take a look at our guide to camera sensor sizes. 
3) Consider your movie-making options
4K video capture has become the norm, especially on most compact and mirrorless cameras, though quite a few DSLRs are still only capable of shooting Full HD. 
Don't be put off though if you see a camera deal and the model only features Full HD (1080p) video capture, though. A DSLR or mirrorless camera is likely to produce better Full HD video footage than a compact camera with a smaller sensor shooting 4K for example, while you also to consider other things like headphone and microphone ports – a must if you want to shoot decent videos. 
A camera boasting 4K video can also be a little deceptive. Some only offer 4K video up to 15p, which will be pretty jerky and horrible (24/30p and above is better), while some DSLRs and mirrorless cameras can only shoot 'cropped' 4K footage. 
This means that rather than using the entire width of the sensor, only a central portion is used. This makes it harder to shoot wide-angle footage and it compromises quality, too.
If you're looking to shoot more videos than stills, check out our guide to the best 4K cameras. Looking to get into vlogging or start a YouTube channel? Our round-ups of the best vlogging cameras and best YouTube cameras are for you.
4) Don't forget lenses
Really think about what you want from a camera. Is image quality your main concern or would you prefer something more portable, making you more likely to use it? Would you be happy with an all-in-one solution or would something that you can build a system of lenses around be the better bet?
If you're looking at getting a DSLR or mirrorless camera, don't just look at the camera itself, but see what lenses are available. Some manufacturers like Canon and Nikon have an extensive range of lenses and accessories available, while some newer mirrorless systems don't quite have the breadth of lenses at different price points. 
This all goes some way to helping you avoid those impulse buys which can be so easy to do when Cyber Monday fever takes hold. While it might not be quite the same headline saving, its better to get something to suit your photographic needs, rather than buying a camera just because it's heavily discounted. 
5) Keep the receipts and don't buy grey
It goes without saying, but make sure you keep hold of those receipts just in case you're not entirely happy with your new camera. Make sure to take a look at the refund policy of websites before buying on Cyber Monday, especially if it's not free returns, as posting an expensive piece of photographic kit back can be pricey.
Even some of the best cameras can fail unexpectedly, so keep an eye our for dealers offering longer warranties for extra peace of mind.
Also, make sure your camera comes from UK stock and isn't a grey import. What's a grey import? These are cameras and lenses that have been legally imported through channels other than the manufacturers official distribution system. 
This can mean you save even more cash, but be prepared to not get a UK-specific lead/charger bundled with the camera, while should you have a problem and need to send it for repair, it won't have a UK warranty, so you won't be able to return it to the manufacturer in the UK. For the sake of saving a few extra quid, we don't think it's worth the risk. 
Stick with TechRadar to get the best Cyber Monday camera deals
On Cyber Monday, the day itself can be a bit overwhelming as so many online retailers vie for your cash.
While this does mean there are some great deals to be hard, it also unfortunately means there are some pretty duff deals out there that aren't as good as they first appear.
That's why you should visit TechRadar to ensure you get the best Cyber Monday camera deals. We keep an eye on all of the top retailer's Cyber Monday camera deals, and highlight the very best savings on the best cameras, lenses and photo accessories.
For up to the minute info, breaking deals and the biggest savings as soon as we know about them, make sure you follow TR Deals on Twitter so you don't miss out on any incredible Cyber Monday camera deals.