[Update Nov 28: Black Friday has now official come and gone, but that doesn't mean the deals stop! We've kept the top 5 deals from this year's sale below, but if you want to find even more bargains, jump over to 2022's Cyber Monday hub for all the best deals in tech.]
While Black Friday 2022 officially was on November 25, several retailers didn't wait. We've been seeing some truly excellent Black Friday deals coming through since November 18, while a lot more deluged us on November 21.
That's not the end of it though. Black Friday 2022 ends on Monday, November 28, which is actually Cyber Monday. Most retailers will end their sale at 11:59pm AEDT on November 28, but some are likely to continue offering the discounts – or at least some discount – until November 30. While that might seem like you have a bit more time to shop, note that most of the offers are likely to end on November 28, so don't dilly-dally.
Here at TechRadar, we've sifted through the Black Friday offers from several trusted retailers and cherry-picked only the best tech deals. They're all listed below in categories, and if you spot a discount on something that suits you, we'd recommend jumping on it sooner rather than later. Then be sure to stay with us we continue to bring you the best Cyber Monday 2022 deals.
Black Friday 2022: top retailers
Where to shop during Black Friday 2022
Top 5 deals from Black Friday 2022 still available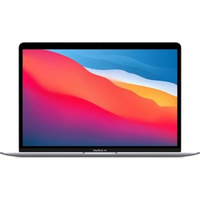 (opens in new tab)
2020 13-inch Apple MacBook Air | AU$1,499 AU$1,247 at Amazon (opens in new tab) (save AU$252)
Offering a budget option to the premium power and performance of Apple's MacBooks, this 2020 MacBook Air deal is a good one for bargain hunters. Loaded with Apple's M1 chip that elevates the speed and overall performance of this laptop, you can grab this on in space grey (opens in new tab) and gold (opens in new tab) for 17% off and silver (opens in new tab) for only AU$50 more.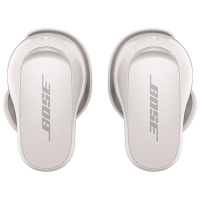 (opens in new tab)
Bose QuietComfort Earbuds 2 | AU$429 AU$343.96 on Amazon (opens in new tab) (save AU$85.04)
Competing with Apple AirPods Pro 2 that were also announced on the same day, the Bose QuietComfort Earbuds 2 are arguably the best noise-cancelling earbuds around. They're also smaller than their predecessor and sound so much better too. At full price, they can be a little hard to justify but even this small 20% discount really makes them worth a consideration.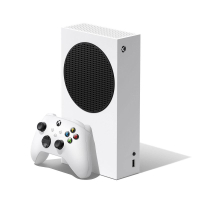 (opens in new tab)
Xbox Series S 512GB Console | AU$499 AU$399 on Amazon (opens in new tab) (save AU$100)
The Xbox Series S offers great value, though there's no disc tray. This can seem a little off-putting but when you pair this next-gen console with an Xbox Game Pass subscription for less than a Netflix subscription, you're getting access to a huge library of games. The Xbox Series S has seen a nice AU$100 off this Black Friday.
You can also grab this one for the same price via JB Hi-Fi (opens in new tab) and Kogan (opens in new tab) right now.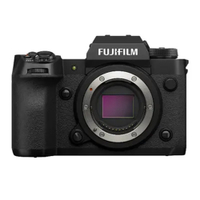 (opens in new tab)
Fujifilm X-H2 (body only) | AU$3,399 AU$2,496 on Amazon (opens in new tab) (save AU$903)
As the first of it's kind, the Fujifilm X-H2 is a 40MP APS-C camera, so you can expect incredibly detailed photos. With 8K video capture support at 30fps and a mechanical shutter that allows for powerful burst shooting at 15fps, DigiDirect (opens in new tab) had previously brought the price down to AU$2,479, but that deal seems to be over for now. This is the next best price.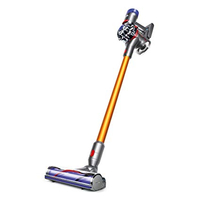 (opens in new tab)
Dyson V8 Absolute | AU$999 AU$599 on Dyson (opens in new tab) (save AU$400)
Affordable yet still offering up to 40 minutes of strong suction, the Dyson V8 Absolute is a bargain at AU$400 off. Offering a cordless experience and 2-in-1 functionality between both a handheld and stick vacuum, you can grab it for only AU$599 from Dyson.
Black Friday 2022: key information
You can find a snapshot of all the key dates and information related to Black Friday 2022 just below. We'll be feeding any important news or key retailer announcements into this section over the coming months so you can be in the best position once the sales get underway this year.
When is Black Friday 2022?
Black Friday 2022 will take place on November 25. We've got just over a month now until the year's biggest sales extravaganza comes around again, but it might be worth keeping an eye out for Black Friday deals starting a week or two earlier – so from about mid-November.
We've been seeing retailers start their Black Friday sales about a week early, and it wouldn't surprise us at all if they come a little earlier this year. That said, we're likely to see the best offers during the actual four-day Black Friday / Cyber Monday weekend itself.
Where can you find the best Black Friday deals?
Most online retailers offer Black Friday deals, but it's our job to sort through all the offers to find the very best bargains from the bunch. You'll typically find the best deals on tech from big-name retailers such as Amazon, eBay, JB Hi-Fi, Myer, The Good Guys and Bing Lee leading the pack, and that's just the tip of the iceberg.
Amazon, of course, is a Black Friday favourite, not only because of the record-low prices seen during big sales, but because it offers discounts on a wide variety of categories. And if the Big Smile Sale held between Oct 10-16 was any indication, we're going to see some seriously deep discounts from the online shopping giant. So whether you're looking for tech items like laptops or AirPods or searching for discounts on clothing, kitchen appliances, or toys, Amazon is likely to offer Black Friday deals on the product you're after.
Other retailers that offer impressive Black Friday sales include eBay Australia, JB Hi-Fi, Dell, Lenovo, Microsoft, Rebel Sport, The Gamesmen, Target and The Iconic, just to name a few.
When will we see official Black Friday deals?
With a move to the competitive arena of online sales, we're going to be seeing more retailers on the web than ever, and with Amazon leading the charge, there's going to be some fierce price wars come November. That will likely work in your favour, with plenty of retailers vying for the lowest price on the latest gadgets.
Keep your eyes peeled for early Black Friday teaser deals about a week – maybe two – in advance as retailers will likely want to pique your interest. Our advice would be to start your bargain hunting from about Monday, November 14. While still early, there will likely be preview sales from select retailers to keep you hooked. However, the discounts may not be impressive, but expect them to drop about two to three days before the official Black Friday date.
All of this is going to make Black Friday's online deals all the more important. You'll have a better chance of finding Black Friday AirPod deals at home sitting in your PJs more than you will waiting in line outside of a physical store.
How much do prices drop on Black Friday?
In 2021, the average discount on Black Friday specials was found to be about 24%. In Australia, we found our average Black Friday discounts to be between 25%-30%, and that's on tech alone. Laptops, for example, can go down all the way to 40% off on average, while personal audio – like Bluetooth headphones and speakers – average around 27% off. Of course, there are items that drop well below the half-price mark too. Take Garmin's multi-sport watches as an example – when shopping on Amazon, you could get them for up to 52% off sometimes. Each category of tech sees a different discount at different retailers, but rest assured they'll all by vying for your attention, so expect some seriously good offers.
What is Black Friday?
The term 'Black Friday' has two meanings in Australia and they butt heads and cause some controversy. To older Aussies, it refers to the day 71 people in Victoria lost their lives in destructive bushfires in 1939.
However, these days Black Friday is associated with the mega shopping event held annually in November and that's what we're discussing here. But how did such a sale event come to be? Here's a quick history lesson.
The first known mention of Black Friday related to this shopping experience was in November 1951, when the journal Factory Management and Maintenance (opens in new tab) used it to describe people calling in sick the day after Thanksgiving so they could have an extra day off work. At the same time, US police were using the phrases 'Black Friday' and 'Black Saturday' to describe the horrendous traffic that crowded the streets at the beginning of the pre-Christmas shopping season. In 1961 there was a movement (opens in new tab) from the local governments to change the shopping season to "Big Friday" and "Big Saturday", but it clearly never caught on, and the notion that it was the time when retailers moved 'back into the black' was seen far later and clearly an attempt to bring positivity to the term.
What is the difference between Black Friday and Cyber Monday?
There was a time, especially in the US, when Black Friday meant physically going to a brick-and-mortar store to shop, mostly to shake off the turkey sweats, while Cyber Monday was exclusively for online deals. Now, however, there's barely any difference since most deals offered through the November sale period are available online.
As an online sale, Cyber Monday is obviously a more recent development, coming after the advent of the internet and e-commerce. It traditionally marks the point when people realised they needed to get a wriggle on and start buying Christmas presents.
Another point of difference that's more valid in the US than anywhere else is that Black Friday was traditionally more about electronics and other high-ticket items, while Cyber Monday was more about lifestyle goods. Nowadays, though, they're both just one big smooshed-together shopping spree over an entire week.
Will there be stock issues during Black Friday 2022?
Now, we all knew that trying to get a PS5 or Xbox Series X would be extremely difficult during the last Black Friday, but we also saw that tech and other items, such as the latest Apple devices and the Nintendo Switch consoles, go out of stock very quickly during the sales.
Some of these were actually still available to buy in late November but suffered from very long shipping delays into next year. This would have been brutal news if you were hoping to pick up one of these as a Christmas gift, decided to wait to see if there was a better discount on Black Friday but found out it stayed the same price and wouldn't be dispatched until January.
Adobe Analytics reported a 258% increase in out-of-stock messages in the previous year compared to 2019 and it's a trend we expect to see again in 2022. That said, the stock situation for some products has definitely improved throughout the year. Take the PS5, for example, which can be found intermittently at multiple retailers at present, but Sony has promised a stock increase to come ahead of the Christmas shopping season. Some camera brands like Canon and Nikon also had low numbers of some of their new models, but that has since changed. However, Dyson seems to be struggling with stock of its latest and best cordless vacuum cleaners.
The semiconductor shortage isn't over, though, and supply chains continue to be stretched, so we still strongly suggest buying more in-demand or new release products early. They are still likely to go out of stock around this time of year. Definitely keep that in mind for Black Friday 2022.
Will Black Friday 2022 be different from previous sales?
It didn't take long for Black Friday sales to become popular in Australia, especially since it's the only time of the year when we typically see the best prices on a wide variety of items.
And it turns out we Aussies love a bargain – we keep beating previous sale records. Despite the difficulties of the pandemic, the Australian Bureau of Statistics (ABS) revealed (opens in new tab) that, in 2020, retailers saw a 13.2% increase in overall turnover, while online purchases spiked by a 42% increase over the same time in 2019.
In 2021, a NAB analysis (opens in new tab) found that Aussies spent about AU$8 billion over the entire four-day weekend comprising Black Friday and Cyber Monday. This shopping spree beat pre-pandemic (2019) Black Friday records by 8%, with tech and fashion the top choices for Aussie shoppers last year.
So what are we expecting to happen this year? Our prediction is that records will be broken again. With in-person shopping back in full swing and online shopping continuing to become the norm, retailers can look forward to a massive turnover and bargain hunters can relish massive discounts, perhaps some of the deepest of the year.
And the best part is we're likely to see deals start well before the actual date of November 25, which is good news when we're all confronted with rising living costs.
Black Friday 2022: our predictions
While we can't pinpoint exactly what will be discounted during Black Friday 2022, we can extrapolate from previous sales. And considering we've been covering the November sale event in Australia for a few years now, we can state a few things with some surety.
Amazon Australia had some of the lowest prices yet on its own devices during Prime Day 2022 and showed us it's willing to drop some great deals in its Big Smile Sale this October. We're expecting the online retailer to follow the same trend this November again – so keep an eye out for the Echo smart home devices and Kindle ereaders
Alongside Amazon, other retailers like eBay and JB Hi-Fi will push hard on sales
You'll want to hold off buying a new computer as laptops always get a big discount
It will be a great time to upgrade your home entertainment system with prices on TVs and sound bars likely to be slashed
You should definitely find some great deals on some of the best wireless headphones
Cameras, in all forms, will focus on savings too, provided stocks aren't a problem
Top tips for shopping during Black Friday
As we've said: this isn't our first rodeo. As veterans of many Black Friday events, we've picked up a few tips and tricks in order to find the best deals and get the biggest savings on your most-wanted items. You can find all that combined knowledge right here for a crash course in becoming a Black Friday deals expert.
How to find the best Black Friday 2022 deals
Getting the best Black Friday deals often comes down to how much research you do ahead of the event. Use the time you have in the lead up to the event to make sure you know exactly what you want to get out of the sale. That means going beyond finding a TV brand or laptop model that suits you, but looking at what features and specs you will need to fit into your budget. Double check previous sales to see if your shopping list matches prices that have been seen before so that you stay realistic during this step.
How does TechRadar prepare for Black Friday?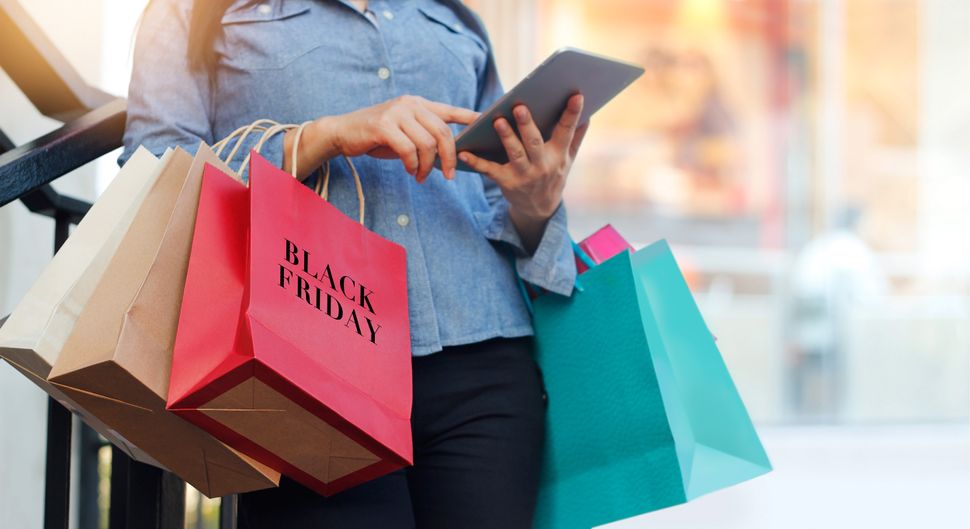 Black Friday is one of the most important times of the year for TechRadar to help our readers – we spend weeks ahead of the big day (or weekend) making sure the whole site is ready for people looking for the information they need to make the right buying choice. Whether that's knowing which is the best laptop, TV or iPad, or just seeing great deals for them through our Hawk price comparison widget, we've got everything you need to know.
Once you've got your spec and features down, you'll want to consider which parts of your wishlist you can stand to drop if you do spot a particularly low price. That way you'll know exactly what to look for when the heat is on.
Once you've found the deal you're looking for, though, it's also crucial to widen your net and make sure you can't get a better price elsewhere before heading to checkout. Bigger retailers tend to price match each other, but during particularly competitive events like Black Friday they also look to get an edge by offering additional incentives like bundles and free gifts. Of course, we're bringing the best Black Friday deals from around the web, so you can stick with us for the biggest value savings – however, if you are going it alone, be sure to check other retailers' offers before committing.
We do generally find that the best Black Friday deals land on the week of the sale itself, with the biggest products seeing discounts during the main event. However, you'll be seeing discounts landing as early as the start of the month in some cases. If you do spot a price that you like but you're hesitant to commit too early, it's worth going for it – especially if it's a deal you were waiting for.
There's a lot less competition in these earlier discounts, which means you might be able to get your hands on some of the bigger savings or more desirable colorways before the crowds swarm. However, we'd recommend keeping your find boxed up until the Black Friday deals are fully over, as you may well see a much better price later on in the month and you can always return your previous purchase.
When will the best Black Friday deals be available?
In previous years, we'd usually say that you would want to wait until as close to Black Friday as possible before making a purchase in order to get the best price. The last two years have completely changed our advice, though.
We've seen that when retailers start their sales from early or mid November, the prices on offer are rarely beaten on Black Friday. There may be a small spike in deals during the week leading up to Black Friday itself, but many of the offers you see in the weeks prior are actually as good as they are going to get.
So, with that in mind, if you have a specific product you're looking out for this year, you should really consider buying it as soon as that first deal becomes available. This is especially true if it's a big-ticket item like a games console, 4K TV or tablet. We've seen these haven't been reduced any further on Black Friday and could also suffer from stock issues if they are particularly popular. So, you don't want to miss out on something entirely, we strongly suggest buying early.
Are Black Friday deals real?
If you've been shopping during November over the last few years, you'll know that Black Friday sales are now an established event on the Aussie shopping calendar. Not only are Black Friday deals real, you'll be able to shop both in store and online.
Generally speaking, there are two types of deals offered during Black Friday. The first has been pre-agreed between brands/retailers and suppliers, so they're not as off-the-cuff as you might expect. The other is sudden price drops, whether that's an algorithm working out the best way to attract users to buy (as brands like Amazon often will) or just the big names price-matching one another.
As with any sales, you'll see a mix of genuine bargains, discounted end-of-line stock and mysterious things found in the back of a warehouse somewhere.
Can I get cashback on Black Friday deals?
Sometimes, yes. While brands themselves won't typically offer cashback on Black Friday deals, your debit card or credit card may. It's definitely worth looking into – not just for Black Friday 2022 but for any online shopping – when you'll be spending money online.
Am I protected when shopping online during Black Friday?
Yes. In Australia, anything you buy from a company online is covered by a wealth of consumer protection legislation, which gives you the same rights as with any other online purchase.
Unfortunately, Black Friday brings out the scammers as well as the sellers. So be wary of unsolicited emails or links to deals on social media, no matter how legitimate they look: anything asking for card or login details may be a scam. Phishing sites do big business on Black Friday, so be extra suspicious – and if you're on a PC, make sure your security software is up to date. Many security suites automatically block known scam sites.
Best Black Friday deals from last year
There was a lot to shop during last year's Black Friday sale, and we've cherry-picked a few of the top offers here to give you a taste of what to expect this year.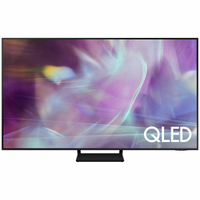 (opens in new tab)
Samsung 85-inch Q60A QLED TV | AU$3,995 AU$2,987.75 on Appliances Online eBay (AU$1,007.25 off)
The Q60A was the cheapest QLED from Samsung's 2021 range. It ticks the important boxes with 4K resolution and HDR support, alongside HDR10+. It's an edge-lit set, which keeps it slim but ultimately means the brightness isn't as consistent across the screen as with more premium sets. Black Friday 2021 saw this massive set get dramatically reduced on eBay with the use of a coupon code and, with new Samsung tellies now available, we're hoping we see deep discounts on the latest range this year.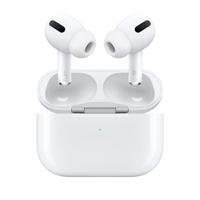 (opens in new tab)
Apple AirPods Pro | AU$399 AU$319 on Amazon (AU$80 off)
Don't mock this discount – yes, the AirPods Pro have been way cheaper than this but you need to remember that when Black Friday 2021 came round, this was a brand new product. While it was only AU$60 off during Black Friday itself, it got even cheaper a couple of days later on Cyber Monday. It's been AU$279 recently, so perhaps we might find these popular buds drop to record-low prices this November.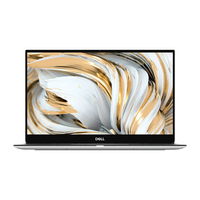 (opens in new tab)
Dell XPS 13 (i7 / 16GB / 512GB) | AU$2,099 AU$1,595 at Dell (AU$504 off)
Our favourite ultrabook got a total of 25% off last November, and with the latest 12th-generation Intel CPUs now under the hood, a price cut like this is absolutely going to be worth it. So keep an eye out for the XPS machines on Dell as they're pretty, powerful and portable and typically only get 15% off.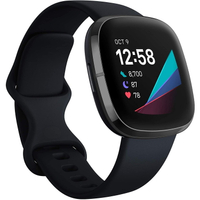 (opens in new tab)
Fitbit Sense | AU$449 AU$298 on Amazon (AU$131 off)
At the time that this deal went live, AU$298 was the lowest price on Fitbit's best smartwatch. With the second-gen Sense 2 now available, we're expecting to see a much bigger price drop on this wearable, making it an absolute steal if you need an ECG-capable, stress-busting smartwatch.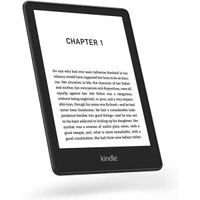 (opens in new tab)
Amazon Kindle Paperwhite (11th gen) | AU$239 AU$169 on Amazon (AU$70 off)
Amazon beat this price by a couple of dollars during Prime Day in July 2022, so there's a pretty good chance you'll see either the same AU$167 discounted offer or an even better one come November. If you're in need of an ereader, you should definitely grab this device during Black Friday – it's bigger and better in every way possible than its predecessors.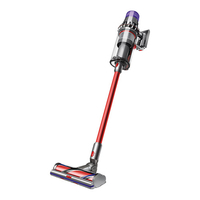 (opens in new tab)
Dyson Outsize Total Clean | AU$1,299 AU$995 at Dyson (AU$304 off)
This was once upon a time called the V11 Outsize until it got rebranded without a model number and it's one of the best cordless vacs money can buy, particularly since its dust canister is 25% bigger than the other models. And getting over AU$300 off was a great buy. Here's hoping we see bigger and better deals from Dyson this November.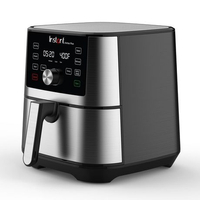 (opens in new tab)
Instant Pot Vortex Plus XXL air fryer | AU$269 AU$139 on Amazon (AU$130 off)
While not quite 50% off, this was still a great price for one of the best air fryers available today. It's big enough to feed the whole family, gives you the option to do more than just air fry and keeps it all healthy too.