Thinking of buying a new 4K TV this Black Friday? I tested cheap QLED and OLED models, and here's what you need to know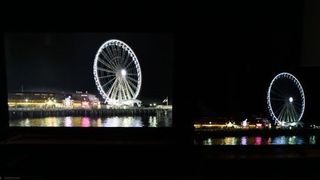 (Image credit: Future)
Every sales season, we're tempted to buy a new TV. Seeing hundreds of discounts makes us look at our current TV and go, 'It could be better', and that then leads to hours of scrolling through retailers in search of a bargain. Thankfully, in the last few years, the quality of TV you can get for your money has gotten significantly better.
The best TVs available don't have to break the bank. Value for money is a key factor when considering what TV to buy, with picture quality, size, panel type, and gaming features being some of the key considerations. TVs are always amongst the most popular and frequent Black Friday deals and they see some of the biggest discounts during the sales season. But what you should really look out for is a TV that already has great value, meaning a discount is an added bonus.
I recently tested two of these TVs, the Amazon Fire TV Omni QLED and the LG B3. Both rank as one of the best cheap TVs available today. In fact, the Amazon Omni QLED recently won best value TV at the TechRadar Choice Awards and we then pronounced the LG B3 as the dark horse of the 2023 OLED TV world and one that rightfully earns a spot amongst the best OLED TVs.
Both of these TVs have fantastic value and are already seeing heavy discounts from retailers, and they are only likely to get cheaper. But if we compare the 55-inch LG B3 and Amazon Omni QLED models, for example, we're looking at a fairly big jump in price, with roughly $500 / £500 between them. What are the differences between these two TVs that account for that price gap?
I tested the Amazon Omni QLED and LG B3 side-by-side and the results were both what I expected and in some ways surprising. The LG B3 was the better TV overall, thanks to its OLED panel which offered a picture with a stunning black level, vivid colors, and excellent textures, plus a more extensive set of gaming features and a faster processor. But the Amazon Omni QLED definitely didn't go down without a fight.
It's all about the detail
Viewing the Amazon Omni QLED alongside the LG B3 using several scenes from The Batman, it was clear the LG OLED TV thrived in the scenes with a range of black tones. The shadows within the scene were deep, rich and detailed and the contrast was brilliant. The Amazon Omni QLED, which still had a respectable picture, didn't quite have the same detailed shadows, with black tones taking on a flat, grayish hue.
Textures on the LG B3 OLED were better defined as well. Skin tones were also a lot more true-to-life, with close-up shots of people showing the detail in their faces. Objects in the LG B3's pictures had more refined edges than the same ones on the Amazon Omni QLED, which gave them a more realistic sense of depth.
I also compared the two TVs using demo footage from the Spears & Munsil UHD Benchmark 4K Blu-ray, which contains detailed images of nature and animals, nighttime shots of a city and more. Close-up shots of a ticking stopwatch and a fountain pen showed the B3's fantastic contrast, with an emphasis on highlight detail. A benefit to the LG B3 is that its OLED panel can turn off pixels in the displays individually, whereas the Amazon Omni QLED's LCD panel relies on local dimming to turn off sections of LEDs. As a result, the LG B3 can create a more solid, accurate and natural-looking image.
Let there be light (and color)
In some instances however, the Amazon Omni QLED more than proved itself during my comparison. It was definitely brighter than the LG B3 OLED thanks to its QLED panel. For some people, this brightness will be more visually appealing, and it does give the colors a vibrant sheen. Based on our measurements of both TVs, the LG B3's colors should have trounced the Omni QLED's, but in brighter, daytime scenes this wasn't always the case.
Using more demo footage from the Spears & Munsil 4K Blu-ray, it was clear that colors on the Amazon Omni QLED still had a dynamic punch and an appealing brightness in the daytime nature scenes, even though the LG B3's colors may have been more accurate and detailed. This visual advantage certainly made a case for the QLED panel.
When watching The Batman, which is a particularly dark movie, there were some scenes where the QLED sacrificed the accurate reproduction of black tones for a higher brightness, which did make viewing the movie a bit easier. For some people, that extra brightness will be an absolute must. Based on this test, it was clear that the Omni QLED would be a better choice for brighter viewing environments than the LG B3.
Final thoughts
It's clear that the LG B3 is the better of these two TVs. Its black levels, contrast and image detail are superior to the Amazon Fire TV Omni QLED, and it also has key gaming features including a 120Hz refresh rate (which the Omni lacks). Overall, it feels like a much more premium TV.
But that's the thing: As a premium TV, the LG B3 costs significantly more than the Amazon Omni QLED. Despite the price gap, and the difference in quality, the Omni QLED is a perfectly good TV. It supports Dolby Vision, has appealing brightness and punchy colors, and although it's not packed full of gaming features, its gaming performance is still going to be fine for most people.
Making a choice between these two TVs boils down to use and budget. If you're a movie fan who spends hours having movie marathons, the LG B3 is the obvious choice and worth the extra money. But if you're a more casual TV viewer looking to save money, the Amazon Fire TV Omni QLED won't let you down.
You might also like
Sign up for Black Friday email alerts!
Get the hottest deals available in your inbox plus news, reviews, opinion, analysis and more from the TechRadar team.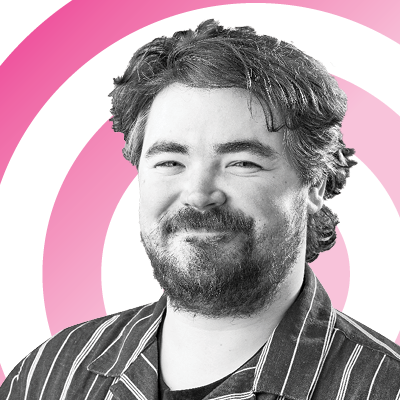 TV Hardware Staff Writer, Home Entertainment
James is the TV Hardware Staff Writer at TechRadar. Before joining the team, he worked at a major UK based AV retailer selling TV and audio equipment, where he was either telling customers the difference between OLED and QLED or being wowed by watching a PS5 run on the LG 65G2. When not writing about the latest TV tech, James can be found gaming, reading, watching rugby or coming up with another idea for a novel.