Samsung QN90C vs Samsung QN85C: which 4K mini-LED TV should you buy?
How to choose between Samsung's 2023 mini-LED TVs
Samsung QN90C Neo 65-inch QLED TV
Sizes: 43-, 50-, 55-, 65-, 75- and 85-inch
Screen type: QLED with Mini-LED
Refresh rate: 120Hz
Smart TV: Tizen
Samsung's QN90C is its mid-range 'Neo QLED' mini-LED TV series for 2023. It delivers a stunningly bright picture along with deep, detailed shadows via its impressible local dimming. An anti-glare screen makes the QN90C a great option for viewing in bright rooms and it also has an Ultra Wide Angle feature to make it look good from any seating position. While pricier than its budget mini-LED competition from TCL and Hisense, the QNf90C's sophisticated smart TV interface, sleek design and great package of gaming features make it a standout.
For
High brightness
Anti-glare screen
Great gaming features
Against
Some backlight blooming
Pricier than budget mini-LED TV competition
Samsung QN85C Neo QLED 4K TV
Sizes: 43-, 50-, 55-, 65-, 75- and 85-inch
Screen tech: QLED with Mini-LED
Refresh rate: 120Hz
Smart TV: Tizen
The Samsung QN85C is Samsung's entry-level mini-LED TV series for 2023. It has a mostly similar feature set as the step-up QN90C series, with great options for gaming and streaming via its Tizen smart TV interface. The QN85C's design is also identical, and offers built-in Dolby Atmos sound that nearly matches the QN90C. Peak brightness isn't as good as with the QN90C, however, and the QN85C lacks the anti-glare screen coating that makes that series a standout option for daytime viewing. Value also isn't as good as with the QN90C series, which costs only a bit more at most screen sizes.
For
Impressive picture and sound
Slim design
Great gaming features
Against
Some backlight blooming
Average brightness
Pricier than budget mini-LEDs
Samsung's Neo QLED TVs are the company's flagship LCD-based TVs, and they differ from its regular QLED models by using a mini-LED backlight. This feature adds to the TV's overall cost, though the price gap between Samsung's top regular QLED model, the Q80C, and its least expensive mini-LED offering is minimal.
Why would you want a TV with a mini-LED backlight? Brightness, mainly. Mini-LED TVs, which are some of the best TVs available, provide higher peak brightness than QLED sets that use a standard LED backlight. That has benefits for viewing sports in well-lit rooms, and it also allows the TV to display the full range of highlight detail in 4K movies with HDR without resorting to tone-mapping, which is a type of processing used to downscale HDR brightness peaks for lower-brightness displays.
Samsung announced three Neo QLED TVs for 2023, the QN95C, QN90C and QN85C. We've now reviewed all three models, though the flagship QN95C hasn't been released in the US and there's no indication of if and when that will happen. Our reviews of the QN90C and QN85C revealed fairly significant differences between the two TVs, both of which are available in the US (and elsewhere), so it's worth making a detailed comparison of the two to help you decide which Samsung mini-LED TV is the best option for you.
Samsung QN90C vs Samsung QN85C: prices and sizes
Both the QN90C and QN85C are sold in screen sizes ranging from 43-inches up to 85-inches. Pricing for both series has dropped substantially since the TVs were first introduced in spring 2023, and holiday sales have narrowed the price gap between the two.
In the recent Amazon Prime Day event, for instance, the 65-inch version of the QN90C was selling for the same price as the QN85C, and that's a pattern that could repeat in the upcoming Black Friday TV deals.
Samsung QN90C:
QN43QN90C: $1,119 / £1,399 / AU$1,999
QN50QN90C: $1,319 / £1,499 / AU$2,499
QN55QN90C: $1,519 / £1,899 / AU$2,999
QN65QN90C: $2,299 / £2,699 / AU$3,999
QN75QN90C: $2,599 / £3,799 / AU$5,299
QN85QN90C: $3,999 / £5,199 / AU$6,799
Samsung QN85C:
QN43QN85C: $1,099 / AU$1,999
QN50QN85C: $1,199 / AU$2,499
QN55QN85C: $1,299 / £1,299 / AU$1,999
QN65QN85C: $1,699 / £1,599 / AU$2,499
QN75QN85C: $2,199 / £2,799 / AU$3,299
QN85QN85C: $2,599 / AU$4,499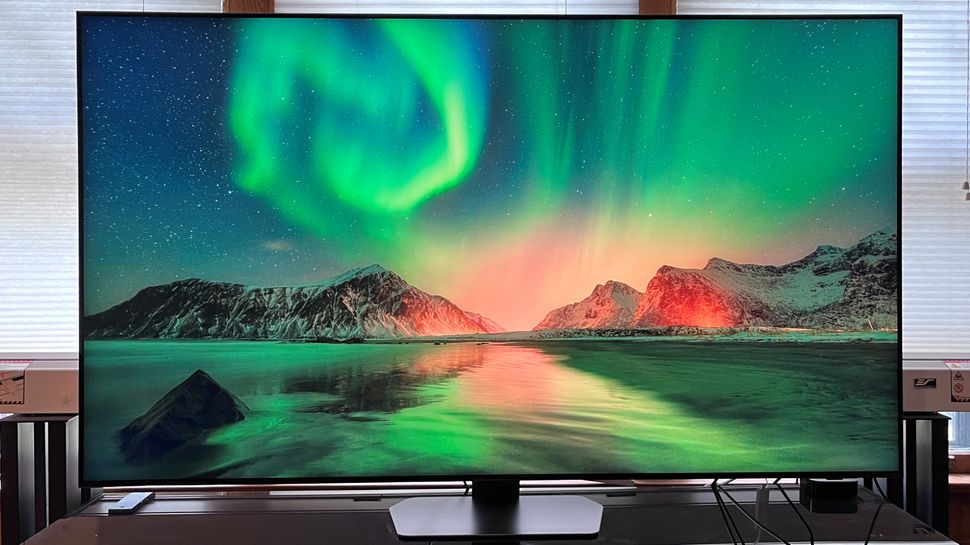 Samsung QN90C vs Samsung QN85C: features
Samsung's mini-LED TVs have a largely matched feature set. Both the QN90C and QN85C support HDR10, HDR10+ and HLG high dynamic range (but not Dolby Vision) and feature Samsung's Neural Quantum Processor to upscale HD images to 4K resolution. They are equally well-equipped for gaming, with four 4K 120Hz-capable HDMI 2.1 ports and Samsung's Gaming Hub for cloud-based gaming via Xbox, Nvidia GeForce Now, Amazon Luna, Utomik, Anstream Arcade and Blacknut. Input lag on both series is a low 9.8ms.
Samsung TVs use the company's Tizen smart TV interface for streaming and smart home control. An excellent Ambient Mode lets you select from a wide range of images to display on the TV's screen when it isn't being used, and you can also upload your own pictures to display using the Samsung SmartThings app, which can also be used to set up and control the TV. Both the QN90C and QN85C come with the company's battery-free solar-powered remote control, which can draw power from your home's broadband network if the solar cell is blocked.
Something for US viewers to note is that the built-in digital TV tuner on the QN85C only supports the older ATSC 1.0 broadcast standard, while the QN90C's supports the ATSC 3.0 'NextGen' standard.
Samsung QN90C vs Samsung QN85C: design
The Samsung QN90C and QN85C have an identical 'NeoSlim' design with a hexagonal plate stand. These TVs basically look like high-end computer monitors, and I mean that in the best possible way.
Achieving such a slim profile means that connections, which include 4 HDMI 2.1 ports, USB, optical digital audio, and RF antenna, are crowded into an equally slim, side-mounted panel, but that seems a fair trade-off for such an appealing design.
Samsung QN90C vs Samsung QN85C: picture quality
To compare the picture quality of the QN90C to the QN85C, it's best to start by stating what they do similarly well. Both have accurate color in Movie mode (a Filmmaker mode option is also available, but it's not as good as Movie) and Samsung's powerful local dimming lets them achieve 'infinite contrast.' Blacks look perfectly deep on these TVs, and there is also plenty of shadow detail even in dark movie scenes.
Both of Samsung's Neo QLED models also excel at motion handling, with panning shots in movies looking mostly clear and solid. This capability also benefits gaming, with action sequences looking equally solid, and with no noticeable input lag.
We noted some backlight 'blooming' effects – something visible mainly with white-on-black movie titles – on both TVs in our reviews, though they tended to be more muted on the QN90C. The QN90C also had notably higher peak brightness at 1,787 nits (measured on a 10% white window test pattern in Movie mode) compared to 955 nits on the QN85C. The QN90C also has an anti-reflective screen, and combined with its high peak brightness, that feature makes it a fantastic option for daytime sports viewing. The QN90C's Ultra Wide Viewing Angle gives it another picture quality advantage when watching from off-center seats, though the QN85C's Wide Viewing Angle feature was not disappointing in this respect.
Samsung QN90C vs Samsung QN85C: sound quality
For such slim TVs, both Samsungs have surprisingly clear and spacious sound. The QN85C has a 2.2.2 Dolby Atmos speaker configuration, while the QN90C ups that to a 4.2.2 configuration. An Object Tracking Sound feature on both adds definition to dialogue, and it also enhances the trajectory of sound effects across the screen so the sound is more spatially accurate and believable.
Another thing found on both series is Q-Symphony. This is a Samsung-specific feature that lets you combine the TV's built-in audio with Samsung's Q- and S-Series soundbars for an enhanced presentation. And while the sound quality of both the QN90C and QN85C is above-average for a TV, they are somewhat light when it comes to bass and will benefit from using one of the best soundbars, a Samsung or otherwise.
Samsung QN90C vs Samsung QN85C: conclusion
Which Samsung mini-LED TV is the best? Leaving the flagship QN95C out of consideration, the QN90C and QN85C both have a similar feature set and are great options for gaming and movie watching alike. They also have good built-in sound and an identical slim design, along with a responsive, customizable Tizen smart TV interface for streaming and a solar-powered remote control.
The differences between the two are mainly in the picture quality category, with the QN90C offering notably higher peak brightness, along with an anti-glare screen coating and superior off-center viewing performance. That's not to say that the QN85C doesn't look good when compared to the QN90C. When viewing in dim lighting conditions, you probably wouldn't notice too much of a difference between the two, though the QN90C's higher peak brightness can add visual impact to movies with HDR. The QN90C also has a built-in ATSC 3.0 digital TV tuner, if that feature is important to you, while the QN85C's is ATSC 1.0.
Value should be an important factor here when deciding between these two Samsung mini-LED TVs. With the QN85C priced only slightly below the QN90C, and occasionally on par with it during sales, it's not the best value compared with Samsung's step-up mini-LED TV. That reality tends to tip things in the QN90C's favor, though most people will be perfectly satisfied with either TV.
You might also like
Sign up for Black Friday email alerts!
Get the hottest deals available in your inbox plus news, reviews, opinion, analysis and more from the TechRadar team.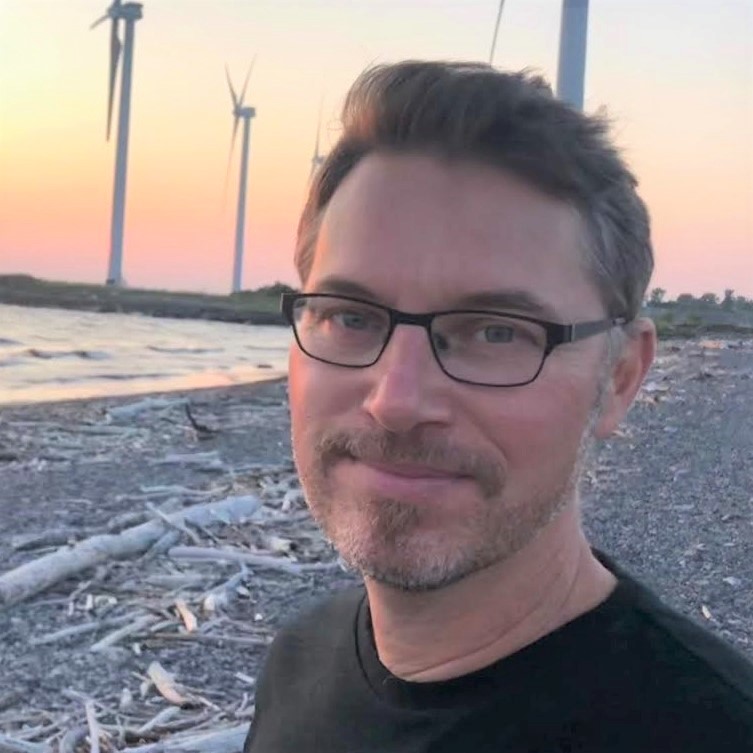 Senior Editor Home Entertainment, US
Al Griffin has been writing about and reviewing A/V tech since the days LaserDiscs roamed the earth, and was previously the editor of Sound & Vision magazine.
When not reviewing the latest and greatest gear or watching movies at home, he can usually be found out and about on a bike.