TCL QM8 vs Hisense U8K: which budget mini-LED TV is best?
How to choose between 2023's top budget mini-LED TVs
TCL QM8 65-inch 4K Mini LED HDR TV
Sizes: 65-, 75-, 85- and 98-inch
Screen type: QLED with Mini-LED
Refresh rate: up to 144Hz
Smart TV: Google TV
TCL's flagship QM8 is a high brightness mini-LED with impressive local dimming for deep shadows. Sold in screen sizes ranging up to 98 inches, the QM8 is affordable compared to much of its mini-LED competition and offers features that will appeal to movie fans, sports fans, and gamers alike. It uses the Google TV smart interface and its Google Assistant feature can be operated hands-free with voice commands. The QM8 has higher peak brightness than the Hisense U8K, and a more streamlined and elegant design.
For
High brightness
Anti-glare screen
Affordable price
Against
Some backlight blooming
No ATSC 3.0 tuner
Hisense U8K 65-inch ULED TV
Sizes: 55-, 65-, 75- and 85-inch
Screen tech: QLED with Mini-LED
Refresh rate: up to 144Hz
Smart TV: Google TV
Hisense's U8K is the company's top mini-LED TV series for 2023. The U8K delivers the high brightness viewers expect from mini-LED, while its full array local dimming delivers the deep black shadows movie fans love. Google TV runs the show here for streaming and hands-free voice commands and there is comprehensive gaming support plus an ATSC 3.0 tuner for next-gen TV broadcasts. Compared to the TCL QM8, the U8K is priced a bit lower, but matches TCL's flagship mini-LED TV in most important performance aspects.
For
High brightness
Affordable price
ATSC 3.0 tuner
Against
Some backlight blooming
Setup menus require digging
TVs with mini-LED backlighting tech are well-regarded for their high screen brightness. This quality makes them a great choice for daytime sports viewing, and it also lets them capture the full range of highlight detail in movies and shows with high dynamic range. Many mini-LED TVs are included in our list of the best 4K TVs, including several models from TCL and Hisense.
Both the TCL QM8 and Hisense U8K are new TVs for 2023 and both feature mini-LED backlights. We've now had the chance to fully review each of these models, and have found both to be excellent values providing a high level of picture performance at a budget price. Both are also great options for gaming, with relatively low input lag and HDMI ports that support 4K 144Hz input.
Which is the better budget mini-LED option of the two? That's the question we're going to tackle head-on here by running down a list of comparative points based on our reviews of both TVs. Once we're done, you should have a good idea of which model best fits your needs, and if there's any advantage to selecting between them based on pricing alone.
TCL QM8 vs Hisense U8K: Prices and sizes
Both the TCL QM8 vs Hisense U8K are sold in the US market, where they compete with mini-LED models from Samsung and Sony. Versions of both TVs are also sold in other markets, though they will have a different design, features and specs. A key thing both series share in common is pricing that's substantially lower than what you can expect from either of those brands. One thing that's different is the available screen sizes for the QM8 and U8K, which we'll break down below.
TCL QM8:
65QM850G: $1,699
75QM850G: $1,799
85QM850G: $2,799
98QM850G: $11,999
Hisense U8K:
55U8K: $1,099
65U8K: $1,399
75U8K: $1,949
85U8K: $2,999
TCL decided to go big with its flagship QM8 series, with screen sizes starting at 65-inches and ranging up to a whopping 98-inches. The Hisense U8K is available in a more modest range of screen sizes, with a 55-inch option providing a low cost of entry for the series. While an 85-inch U8K version appears on our list, that model isn't yet available but is expected to arrive in late August or early September according to the company.
Comparing the two series, it's clear that the Hisense models are the lower cost offerings, though the pricing for both has jumped around significantly since they were released earlier this year and can be expected to dip even lower as we head toward the holiday season.
TCL QM8 vs Hisense U8K: Features
Comparing the TCL and Hisense mini-LED TVs, both have a strikingly similar feature set. Each uses Google TV for a smart interface and they both support the Dolby Vision IQ, HDR10+, and HLG high dynamic range formats. Both also use full array local dimming to modulate the brightness level of their mini-LED backlight, with just over 1,000 zones each for the 65-inch models we tested.
Being Google TVs, the TCL and Hisense feature a built-in mic for hands-free voice commands, and both provide the same feature on their respective remote controls, which can be manually activated with a button push. Each set also supports wireless casting of content from a smartphone using the Chromecast built-in and AirPlay 2 protocols.
Gaming features are largely the same on both TVs, though there are a few differences. The Hisense supports up to a 4K 144 Hz input on both of its HDMI 2.1 ports, while that feature is only supported on one of the TCL's HDMI 2.1 ports (the second has 4K 120Hz support). The TCL also has a Game Accelerator feature that allows for up to 240Hz VRR gaming at 1080p resolution. Both TVs feature FreeSync Premium Pro and have a 13ms input lag when in Game mode.
While both sets feature a built-in digital TV tuner, the TCL supports only the older ATSC 1.0 broadcast standard, while the Hisense supports the new ATSC 3.0 "NextGen" standard.
TCL QM8 vs Hisense U8K: Design
Both the TCL QM8 and Hisense U8K have a basic design, though at 1.7-inches deep, the TCL is the slimmer of the two. Its center-mounted stand also gives it a sleeker look than the Hisense.
The TCL and Hisense both have remote controls with a built-in mic for voice commands. TCL's handset is larger and more user-friendly, however, with a wider array of buttons and a backlighting feature.
TCL QM8 vs Hisense U8K: Picture quality
Since both the TCL and Hisense TVs use a mini-LED backlight with just over 1,000 local dimming zones, they are capable of achieving a striking level of brightness along with deep and detailed blacks. Both models also have an anti-glare coating that reduces screen reflections in bright rooms. This combination of features makes both the TCL and Hisense perfect options for daytime sports viewing, and they also look great when the lights are dimmed for movie viewing.
The main picture quality difference between the two is that the TCL QM8 is capable of higher peak brightness levels than the Hisense U8K. To put numbers on it, we measured peak brightness at 2,321 nits for the TCL and 1,590 nits for the Hisense. Peak brightness is only one aspect of video performance however, and even the best – and most expensive – OLED TVs top out at around 1,400 nits.
Otherwise, the TCL and Hisense perform essentially the same when it comes to other factors like color and noise reduction, though the TCL has superior motion handling. Both also reveal contrast "fade" when viewing from far off-center seats, and they show a degree of backlight "blooming" on high contrast images such as white-on-black movie titles.
TCL QM8 vs Hisense U8K: Sound quality
Both TVs have good basic sound quality, with an extra dose of bass delivered by a built-in subwoofer. Dialogue on each is clear, they play relatively loud, and there are a range of sound modes and EQ options to tailor the sound to your taste.
The major sound differences between the two is that the Hisense U8K has a 2.1.2-channel speaker system, while the TCL QM8's is a more basic 2.1-channel one. The advantage here for the Hisense comes in its handling of Dolby Atmos soundtracks, with its two upfiring speakers creating a better sense of spaciousness. TCL's TV features DTS Virtual: X processing, however, which also helps a bit in that regard.
TCL QM8 vs Hisense U8K: Conclusion
So, which is the better overall TV, the TCL QM8 or Hisense U8K? Both have a mostly similar feature set and use the Google TV smart interface, so there's a good degree of overlap. Both are also mini-LED TVs capable of high brightness levels, along with powerful contrast via a full array local dimming backlight.
There are differences, however, that may push you in one direction or the other. The QM8 offers higher peak brightness than the U8K, so if you're looking for the brightest TV for the lowest amount of money, the TCL should be on your shortlist. The TCL also has a slightly more elegant design, so if having a TV that looks great even when it's turned off matters to you, then the QM8 has you covered.
The U8K has a built-in ATSC 3.0 tuner – a feature that the QM8 lacks. If you watch a lot of broadcast TV, the Hisense will be a more future-proof bet. The Hisense U8K series is also generally priced lower than the TCL QM8 and it offers a 55-inch model that's perfect for quality conscious viewers on a tight budget.
Whichever model you decide upon, you really can't go wrong with either of these TVs, which offer an impressive combination of performance and features and give much higher-priced models a run for their money.
Sign up for Black Friday email alerts!
Get the hottest deals available in your inbox plus news, reviews, opinion, analysis and more from the TechRadar team.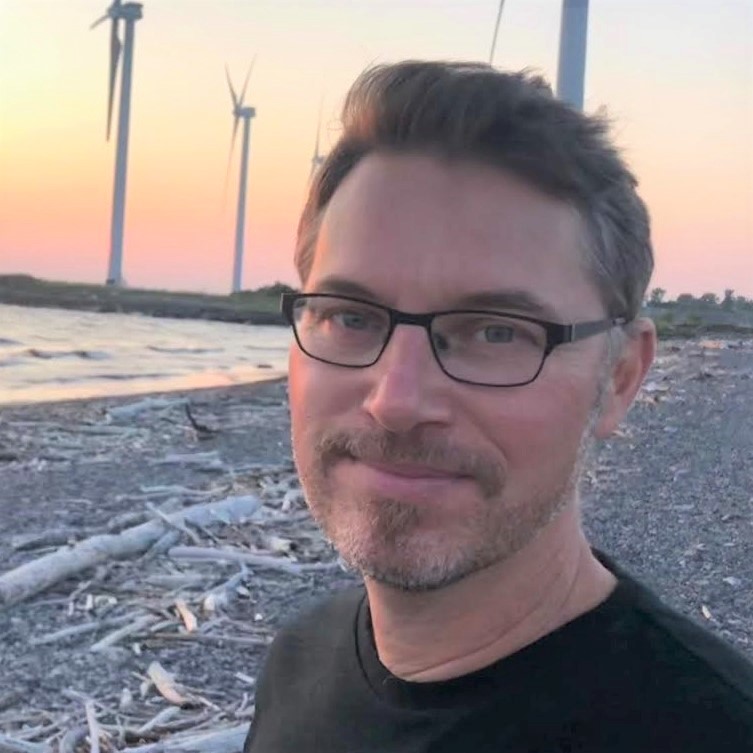 Senior Editor Home Entertainment, US
Al Griffin has been writing about and reviewing A/V tech since the days LaserDiscs roamed the earth, and was previously the editor of Sound & Vision magazine.
When not reviewing the latest and greatest gear or watching movies at home, he can usually be found out and about on a bike.