5 reasons why Hisense and TCL are set to dominate the mini-LED TV market
Samsung may well lose their place at the top of the mini-LED mountain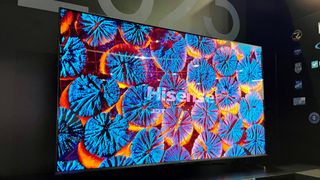 (Image credit: Future)
Samsung has often held its place as the top brand for mini-LED TVs, which it calls Neo QLEDs, for a few years. Often featuring among the best TVs, Samsung aims to put itself as the premier provider of mini-LED technology with TVs like the QN90C.
But, in recent years, Samsung has seen challenges from more budget brands like Hisense and TCL looking to de-throne the mini-LED giants. Samsung often finds itself at the top of the global TV market, sitting at number one at the end of 2022 with 19.6% of the market share (via Statista). But Hisense and TCL are gaining (as we'll discuss below).
Hisense's new range of mini-LED TVs, launched in mid-2023, have specs that more than match up to Samsung's range of mini-LEDs and TCL has launched its flagship QM8 screen, which is available up to a mind blowing 98-inch size, making it a daytime movie or sports lover's dream.
So, this begs the question: are budget brands like Hisense and TCL now the new top dog when it comes to that all important brightness from a mini-LED? Well, we think so and here are five reasons why.
1. Cheaper than the rest
When it comes to technology, people are always looking for the best bang for their buck and TVs are no exception. Nowadays, people can get the same features on a budget TV that they can on a bigger brand TV, so it then comes down to cost. One example of this is the Hisense U8K, their flagship mini-LED of 2023, which has prices starting from $1,399/£1,699 for the 65-inch model. Samsung's closest equivalent the QN90C is priced $2,199/£2,199 for the 65-inch. For our US readers, there's also the TCL QM8, which is roughly priced around $1,699 and these prices are constantly dropping.
It all sounds well and good having a great TV at a lower price, but they've got to have the features and specs to compete and thankfully, both Hisense and TCL's TVs do. We said in our Hisense U8K review that it was 'An excellent value for a bright TV with a mini-LED backlight' and the TCL QM8 also excels for daytime viewing, meaning you can get all the features you're looking for for less.
2. Popularity gaining
As we mentioned above, Samsung sat at the top of the global TV market at the end of 2022. However, Hisense claimed that during December 2022, they passed Samsung to become the No 1 TV brand in the world for that period and had 12% of the global market share for the entire year of 2022, making them No 2 overall (via Hisense). Interestingly, TCL made a very similar claim, saying they surpassed LG to become No 2 in the TV market in terms of sales (as reported by BusinessKorea). Whoever you believe, one thing is undeniable - both these budget TV brands are catching up on their larger competitors.
This can only be related to the fact that people are looking for the best deal and these are the brands providing it when it comes to mini-LED TVs. The days of avoiding the budget TV brand are gone and with this new found attitude comes a surging popularity for brands like Hisense and TCL.
3. Sports marketing
Sponsorship and partnership as a form of marketing has become an extremely popular method adopted by technology brands. Whilst Samsung still partners with the Olympics and other major sporting events, budget brands like Hisense and TCL have also looked to increase their profile in this market.
Hisense has become a global sponsor for UEFA and sponsored several of the last major football (soccer for US readers) competitions including both Euro 2020 and World Cup in 2022, and partnered with one of Formula 1's most successful teams, Infiniti Red Bull. Another major sponsorship is NBA Basketball in the US.
Not to be outdone, TCL was named at the start of 2023 as the official partner to the NFL, which generated nearly $12 billion in revenue in 2022 (via Forbes). The US continues to be a popular market for TCL and not stopping there they have also sponsored major sporting teams and competitions across Europe, South America and Australia.
With all these global partnerships and sponsorships in the most popular sports in the world, this explains why Hisense and TCL's popularity continues to grow and will only continue to cement their places at the top of the mini-LED market.
4. Dolby Vision
One major recurring feature that goes unsupported on Samsung TVs is Dolby Vision, the much sought after HDR format by gamers and movie viewers alike. Samsung argues that its brightness and vibrant colors more than make up for this lack of Dolby Vision, but people still want to have the option for Dolby Vision included, which Samsung seemingly refuses to add.
On the other hand, Hisense and TCL are including Dolby Vision on their mini-LED TVs, meaning consumers don't have to make the choice between top-tier brightness and Dolby Vision. Dolby Vision is a format that a lot of film studios will use during production, so if you want the best picture possible, Dolby Vision is the way to go. (TCL and Hisense TVs also support the HDR10+ format that Samsung champions.)
For Xbox Series X gamers, (sorry PS5 fans) Dolby Vision produces a more colorful image and thanks to Hisense and TCL's mini-LEDs, you can now play your games during the day and get Dolby Vision for those perfect graphics.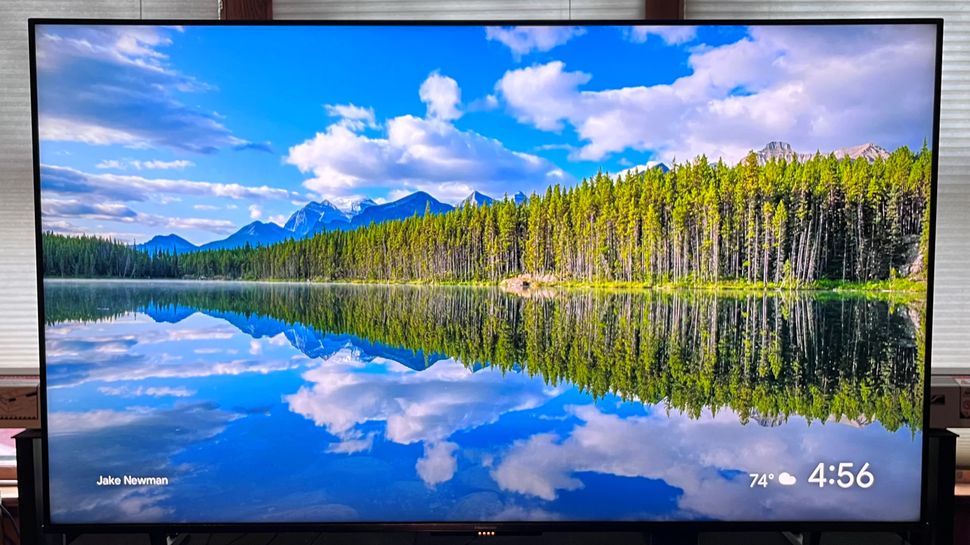 5. Bigger brands look to OLED
Samsung was a firm believer that their mini-LED TVs, or Neo QLEDs as Samsung called them, were superior to competitors' OLEDs. Their argument was based on their belief that brightness was more important than the deeper blacks found in OLED panels. Whichever side you come down on in the mini-LED vs OLED debate, Samsung have since changed their mind. When they introduced QD-OLED technology, which features in TVs like the Samsung S95C and Sony A80L, Samsung seemed to shift its focus to these TVs and its mini-LEDs were no longer top priority.
But, no matter how bright a QD-OLED can go or OLEDs look to increase their brightness, they'll struggle to reach the levels of a mini-LED. For TV users in bright rooms, mini-LED is their best option, but the major brands have all shifted their focus to OLED. This is where the budget brands like Hisense and TCL come in, creating those mini-LEDs that these people need and not sacrificing any features in the process and making them the top choice in the mini-LED market.
You might also like
Sign up for Black Friday email alerts!
Get the hottest deals available in your inbox plus news, reviews, opinion, analysis and more from the TechRadar team.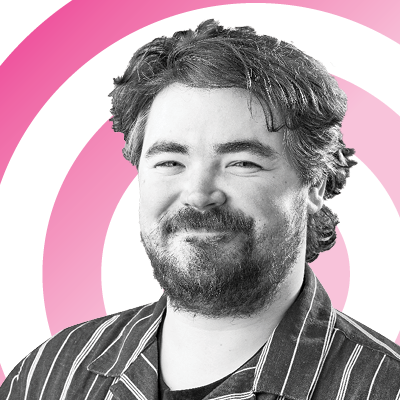 TV Hardware Staff Writer, Home Entertainment
James is the TV Hardware Staff Writer at TechRadar. Before joining the team, he worked at a major UK based AV retailer selling TV and audio equipment, where he was either telling customers the difference between OLED and QLED or being wowed by watching a PS5 run on the LG 65G2. When not writing about the latest TV tech, James can be found gaming, reading, watching rugby or coming up with another idea for a novel.