There have been plenty of note-taking ereaders released recently, but most of them are 10-inch tablets. And that's what makes the Onyx Boox Tab Mini C stand apart from the crowd – it's a 7.8-inch color ereader with full writing, drawing and sketching capabilities. The screen is sharp with good contrast, but the limitations of the technology still make some colors appear washed out. Writing on it is a joy and it comes with access to the Google Play Store as it runs Android 11, so you can download apps that could be useful to you. Just don't expect it to take the place of an Android multimedia tablet.
Pros
+

Portable, premium build

+

Full suite of writing and drawing features

+

Excellent battery life

+

Runs a plethora of Android apps
Cons
-

User interface isn't intuitive

-

Android 11 is dated

-

Heavier compared to other similarly sized ereaders

-

Expensive for a note-taking ereader
Why you can trust TechRadar We spend hours testing every product or service we review, so you can be sure you're buying the best. Find out more about how we test.
Onyx Boox Tab Mini C: Two-minute review
The Onyx Boox Tab Mini C joins the ranks of the many color ereaders that Chinese manufacturer Onyx already has. In fact, it's also a note-taking tablet – a smaller version of the Onyx Boox Tab Ultra C, but without a rear camera for scanning documents.
Going small from a 10.3-inch color E Ink screen to one that's 7.8 inches is a good call in my opinion. You get everything that's on the Tab Ultra C, with the sole exception of the rear camera to scan documents, making this a more compact, portable and more affordable alternative. And considering I found that camera superfluous on the larger tablet, I don't miss it here at all.
Onyx has stuck with the latest E Ink Kaleido 3 screen tech for the Tab Mini C, so don't expect all color hues to pop. Some will look good, others will be muted. I'm still waiting for someone to perfect the Gallery 3 screen and use it on a color ereader – it promises good saturation, but there's no word on when it will be available on mainstream devices.
Reading and writing on the Tab Mini C is good, even in color. Despite the color screen resolution being just 150ppi – half that of its grayscale resolution – it's a lot easier to read in any lighting condition than some other color ereaders, like the PocketBook InkPad Color 2, thanks to better contrast.
As with all of Onyx's newer tablets, the Tab Mini C also runs Android 11, which means you get access to the Google Play Store and can download quite a few apps that you think you might use. This includes the Kindle or the Kobo apps, so you get access to bookstores. This is handy as Onyx doesn't have its own to purchase content from. And given it's got a web browser pre-installed, you can even buy content from other online stores as well.
There are other pre-installed apps that will be sufficient for most users, including a reading application. If you don't like any of them, you can always get the Android version of your favorite apps off the Play Store. The note-taking app is a little complicated for most people, so if you use EverNote or any other app, you can have that on the Tab Mini C easily enough.
As good as it is, the Tab Mini C is not perfect. Despite being a smaller size, it's a relatively heavy ereader by virtue of its big battery and metal chassis. Its weight and thin side bezels make it a little difficult to hold while reading, but I like its sleek, metal body.
Despite having four different refresh rates to choose from for different applications, I still found ghosting can be a problem, particularly in the default notes app. It's a niggle that may not bother too many users, but I found it a distraction if I didn't force a screen refresh.
Like most other note-taking ereaders that ship with a stylus, one side of the Tab Mini C allows the pen to stick on magnetically. As strong as the magnet is, it's not the most secure way to stow the pen. Instead, a magnetic flap to close the optional sleepcover holds the pen in its spot on the side bezel. This additional expense can pinch as the Tab Mini C isn't cheap – it carries a premium price tag to match its premium build.
Onyx Boox Tab Mini C review: price and availability
Retails for $450 / £450 / AU$765
Available to buy now directly from Onyx and resellers
Ships with a stylus but sleepcover sold separately
At $450 / £450 / AU$765 for the tablet and the accompanying stylus, the Onyx Boox Tab Mini C is an expensive investment, but it could be worthwhile if you use all its features. That includes taking full advantage of its color screen – as washed out as the colors might appear – and use its writing capabilities to the fullest. And considering you can use a plethora of Android apps as well, its price begins to make a little sense.
However, if you don't need any writing features but would still like a color ereader, you can save money by opting for something like the PocketBook InkPad Color 2 (although I wasn't too sold on its low-contrast screen) for about $329 / £345 / AU$595.
If note-taking capabilities are important but you don't need a color screen, then perhaps the 8-inch Kobo Sage for $269 / £259 / AU$459 would be a good option. And if you do feel like splurging, you can go bigger and snap up the Amazon Kindle Scribe or the Kobo Elipsa 2E for their writing abilities and great (grayscale) screens for $339 / £339 / AU$549 and $399 / £349 / AU$629 respectively. They're still cheaper than the Tab Mini C, but you aren't getting a color screen with any of the other note-taking ereaders.
Keep in mind that you'll want to consider the magnetic sleepcover for the Tab Mini C if you want to keep your stylus safe, and that will set you back an additional $43.99 / AU$79.99 (about £36).
• Value score: 3 / 5
Onyx Boox Tab Mini C key specs
Swipe to scroll horizontally
| | |
| --- | --- |
| Display type: | E Ink Kaleido 3 with glass |
| Screen size: | 7.8 inches |
| Resolution: | 300ppi (1872x1404) for B&W; 150ppi (938x702) for color |
| Processor: | 2GHz Qualcomm octa-core |
| Frontlight: | Warm and cold |
| Storage: | 64GB |
| Battery: | 5,000mAh |
| Speaker | Stereo / dual |
| Water protection: | None |
| Software: | Android 11 |
| Connectivity: | Wi-Fi, Bluetooth 5.0, USB-C |
| File support: | 18 document, 4 image, 2 audio |
| Dimensions: | 194 x 136.5 x 8.3 mm (7.6 x 5.4 x 0.33 inches) |
| Weight: | 310g |
Onyx Boox Tab Mini C review: Design and display
7.8-inch flush glass screen with great contrast
Metallic body with solid build
Stereo speakers
Onyx really knows how to make some good-looking e-paper writing tablets. I've had high praise for most of them, as they all feature metallic bodies that look pretty sleek. The Tab Mini C is no different, featuring a black chassis with a screen that sits flush with the bezels.
A layer of glass on the top gives it a smooth finish, but has no detrimental effect on the touch functionality, readability or the anti-glare nature of the display. While this gives a slightly glossy look to the top, the rear panel has a matte finish. Along with slightly rounded rear edges, the Tab Mini C gets a decent grip compared to its bigger brethren.
The sides of the device are clean, with just a small, slightly raised power button on the top left corner, and the USB-C port and two speaker grilles on the bottom.
As I've already mentioned, the screen measures 7.8-inches, which is a good size for most users. It makes the tablet more portable than other writing ereaders, most of which are 10.3 inches. And the glass layer on the top makes writing on it a pleasure – it's not as smooth as it feels on the Amazon Kindle Scribe, but it comes close.
Importantly, getting a full color display means you can enjoy comics and graphics novels as they were meant to, or just ogle at some book covers in color before you start reading. You can sketch and draw, with a few colors at your disposal when choosing your pen or brush type.
However, because of the limitations of the technology, the colors appear a little washed out. Some hues do look good, though, and the screen has excellent contrast to make reading a pleasure. This became evident to me when I was comparing it to the PocketBook InkPad Color 2 – another 7.8-inch color ereader, but with an older screen technology and no writing capabilities.
Speaking of writing, the stylus that ships with the Tab Mini C is a basic option compared to what comes with the Onyx Boox Tab Ultra and Tab Ultra C – what you miss out on here is the eraser on the top of the pen. The stylus has a grippy, textured surface, with a flat side that attaches magnetically to one edge of the tablet. Strangely, the strongest way to attach the stylus is nib pointing down – if you attach it the other way, the magnet isn't as strong. Either way, the pen can get dislodged when taking it in and out of a bag, for example, making the magnetic sleepcover an additional purchase to consider.
For an ereader in this size category, though, the Tab Mini C is heavy (as are most other Onyx tablets) by virtue of its large battery and metal body. While it's not uncomfortable to hold, it can start to feel heavy after about 20-30 minutes, particularly if you're using it with its sleepcover.
• Design & display score: 4.5 / 5
Onyx Boox Tab Mini C review: software and user interface
Runs modified version of Android 11 with access to the Google Play Store
Four refresh rates to choose from for individual apps
Plenty of ways to sync/transfer books and notes
Like all other Onyx ereaders, the Tab Mini C runs a modified version of Android 11. While I've previously said that Android 11 does feel dated now, and I still stand by the statement, Onyx isn't alone in using it for its devices. Amazon's latest version of its Fire OS is also a modified version of Android 11.
Running Google's operating system means you get easy access to the Play Store and the good thing about that is you can download and use a huge number of Android apps on the Tab Mini C. This includes YouTube for watching videos. Yes, the video won't look its best because of the E Ink screen and its limitations, but it's just about watchable.
Where it comes in handy is being able to purchase content directly from the device via the Kindle or Kobo apps, as well as using third-party note-taking apps. In fact, you can link a number of accounts to gain access to your work – Google Drive, Dropbox, OneDrive, OneNote, Everdrive and more. In my case, I had a bunch of ebooks stored in Google Drive, and linking it made it easy to transfer files to read on my Tab Mini C.
For most users, though, the default apps would suffice. You can use BooxDrop to transfer files (ebooks, audiobooks, PDFs, photos, music and more) and you just need your mobile number to set it up, you don't necessarily have to open a Boox account if you don't want to.
Within each app you use, there are four refresh rates available, each meant for different types of media – from HD for general reading to Ultrafast for watching videos – and these are accessible via the E Ink Center that appears when you swipe down from the top right corner of the screen to open up the device's Control Center. This is also where you can adjust volume and the frontlight, and take a screenshot, record your screen or get into split-screen mode. The setup is great, but there are a lot of features to wrap your head around and the settings can be far from intuitive if you've never used an Onyx tablet before.
There are several customizable gestures and functions that take time to delve into in the settings but, once you've gotten used to them all, they do make using the ereader easier. For example, swiping up from the bottom bezel takes you back to the home screen, while swiping down from the top opens up your notification center. The user interface isn't as streamlined as a Kobo or a Kindle ereader, but neither of the bigger brands have as many features as the Onyx tablets do, so kudos for the brand for trying to fit it all in. And I definitely prefer the Onyx interface to what PocketBook offers on its ereaders.
• Software & user interface score: 4 / 5
Onyx Boox Tab Mini C review: Performance
Excellent reading and writing experience
Sluggish refresh rates, with significant ghosting
Remarkable battery life
The Tab Mini C is a great ereader and writing tablet. Despite its color screen resolution topping out at 150ppi, there's very good contrast that makes it a much easier display to read on in any kind of lighting condition than the PocketBook InkPad Color 2. Admittedly some colors aren't as good as they would appear on, say, an LCD display, but it's important to remember that the Tab Mini C is not meant to be a multimedia tablet like an iPad. All the colors will be recognizable, though.
Onyx uses a powerful 2GHz processor and 4GB of RAM for the Tab Mini C, and it shows in how quickly the device responds to touch and stylus functionality. Page turns are rapid, pen input is excellent and apps open quite quickly too.
What doesn't really work on the Tab Mini C is the significant ghosting visible in several applications. Despite four options to choose from for different purposes, having an imprint of the previous page or application is very distracting. Forcing a refresh each time is not ideal. Ghosting can occur when reading in color or black and white, but it's most prevalent in the former. I noticed it in the default notes app when changing pen types and colors while drawing. I seen it on the home screen after I've used the Control Center to adjust volume or frontlight brightness. This is an issue I saw with the bigger Tab Ultra C and Onyx clearly hasn't figured out how to minimize ghosting or optimize the refresh rates better.
Speaking of volume… I have to say I am amazed at how loud the stereo speakers can get on this little tablet. While the sound quality isn't comparable to some of the best headphones or best earbuds, it's not bad for listening to audiobooks. And the volume far exceeds what the PocketBook Era or the InkPad Color 2 can hit.
Another good thing about investing in the Tab Mini C is the battery life. With a 5,000mAh pack inside, it feels like the tablet can go on forever. Battery management here is definitely better than what I experienced with the Tab Ultra C. Depending on how you use the Tab Mini C, you'll likely get up to eight weeks of use between charges. Topping up will take a little while, but if you have a good USB-C to C cable plugged into a wall socket via a high wattage adaptor, the Tab Mini C could top up in about 2.5 hours from 35% battery.
• Performance score: 4 / 5
Should I buy the Onyx Boox Tab Mini C?
Swipe to scroll horizontally
| Attribute | Notes | Score |
| --- | --- | --- |
| Value | Onyx does have a tendency to overprice its devices, but then it's hard to compare the cost of a color note-taking ereader when most of the competition is in grayscale. | 3/5 |
| Design & display | Despite a low color resolution, the screen is excellent, and the Tab Mini C looks quite good. It's just a touch heavy. | 4.5/5 |
| Software & user interface | It's a complicated setup and takes time to wrap your head around, but you get a staggering number of features for your money. | 4/5 |
| Performance | If Onyx can figure out how to fix its refresh rate problems, it's going to be hard to find fault with the Tab Mini C. | 4/5 |
Buy it if...
You want an ereader that can do it all
You can read on it, you can write on it, you watch videos on it (sorta), play some mobile games on it, you can even purchase content directly from it via third-party apps. And it's a great, compact size too! You just need to be willing to spend a rather significant amount of money for it.
You want to take a lot of notes and sketch
Writing, drawing and sketching is great on the Tab Mini C. And if you're a student or researcher, being able to highlight text in different colors is a handy tool.
You don't want to always wear headphones when listening to audiobooks
While you may not enjoy the soundstage for music files when using the Tab Mini C, audiobooks sound great. And the volume gets loud. So if you want the freedom to potter around while listening to audiobooks, then this is a good option.
Don't buy it if...
You mostly read word-heavy books
If you aren't much into comics, graphic novels or magazines, you can save cash on getting a grayscale ereader that also offers note-taking features.
You don't need too many bells and whistles from your ereader
Onyx's premium ereading tablets are packed full of features that most users are not likely to need. If that's the case with you, a more basic ereader will save you a lot of money.
You already use an Android multimedia tablet
If you've got a Samsung, Lenovo or any other Android tablet with an LCD or OLED display, you likely don't need a color ereader. And you'll get a lot more use out of your tablet than you will the ereader.
Also consider
It's not too hard to imagine the Onyx Boox Tab Mini C competing for your attention amongst the best ereaders you can get today, but it's a very expensive investment. You can get better performers from more popular brands that will cost you less – you just need to be willing to forgo the color display.
Swipe to scroll horizontally
| Header Cell - Column 0 | Onyx Boox Tab Mini C | Kobo Elipsa 2E | Amazon Kindle Scribe |
| --- | --- | --- | --- |
| Price | $450 / £450 / AU$765 | $399.99 / £349.99 / AU$629.95 | from $339.99 / £339.99 / AU$549.99 |
| Screen | 7.8-inch E Ink Kaleido 3 | 10.3-inch E Ink Carta 1200 | 10.2-inch E Ink Carta 1200 |
| Resolution | 300ppi (B&W) / 150ppi color | 227ppi | 300ppi |
| Operating system | Android 11 | Linux based | Linux based |
| Storage | 64GB | 32GB | 16GB, 32GB, 64GB |
| CPU | 2GHz Qualcomm octa-core | Quad-core, 2GHz | 1GHz MediaTek MT8113 |
| Battery | 5,000mAh | 2,400mAh | 3,000mAh |
| Connectivity | Wi-Fi, Bluetooth, USB-C | Wi-Fi, Bluetooth, USB-C | Wi-Fi, Bluetooth, USB-C |
| Waterproofing | No | No | No |
| File support (including audio and images) | 24 | 16 | 14 |
| Audio | Yes (on-board speaker & player) | No | No |
| Dimensions | 194 x 136.5 x 8.3 mm | 225 x 184.5 x 6.7 mm | 196 x 230 x 5.8 mm |
| Weight | 310g | 390g | 433g |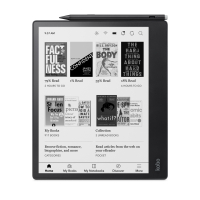 Kobo Elipsa 2E
When it comes to streamlined user interfaces and writing features, Kobo might come out the winner. If you can spare the money, the Elipsa 2E is TechRadar's pick of the best note-taking ereader in the 10.3-inch size category.
Read our in-depth Kobo Elipsa 2E review to learn more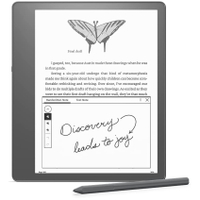 Amazon Kindle Scribe
It's got, hands down, the best screen in the ereader business, albeit a grayscale one. The packaged stylus glides beautifully along the screen and an ambient light sensor makes adjustments to the frontlight for you. It's got some interesting note-taking features to bolster its price justification too and it's our pick of the most luxurious ereading experience money can buy.
Read our full Amazon Kindle Scribe review
How I tested the Onyx Boox Tab Mini C
Used as main ereader for a few weeks
Wrote notes on it, and used it to draw as best I could, plus listened to music and audiobooks
Compared with other ereaders in the same size class and with note-taking features
As with all my ereader testing, I used the Tab Mini C for a few weeks before I started noting down my thoughts… on the device itself, by the way. I used it for an average of two hours a day most days, but occasionally that would be a lot longer (on weekends) or for less (on weeknights).
I used the BooxDrop feature to transfer some ebooks I own, but I also linked my Google Drive account – via the Settings pane – to download a bunch more. While I did a lot of my reading using the default reader app on the device, I also downloaded the Kindle and the Kobo apps to access my library on each of those platforms.
I absolutely cannot draw to save my life, but I gave it a go to see how the colors looked and how changing the pen type and size can help with sketching. I also made my own notes – this included editing existing notes I'd already made on other Onyx tablets that got synced to my account.
I used the Tab Mini C to browse the internet using the default browser, and downloaded a couple mobile games to see how they performed on an E Ink screen.
I compared the Tab Mini C with other ereaders, including the Kobo Sage and the PocketBook InkPad Color 2 that are in the same size class, as well as to the Onyx Boox Tab Ultra C for a direct performance comparison. During my testing, I also had the Kobo Elipsa 2E and the Amazon Kindle Scribe for more comparisons.
[First reviewed September 2023]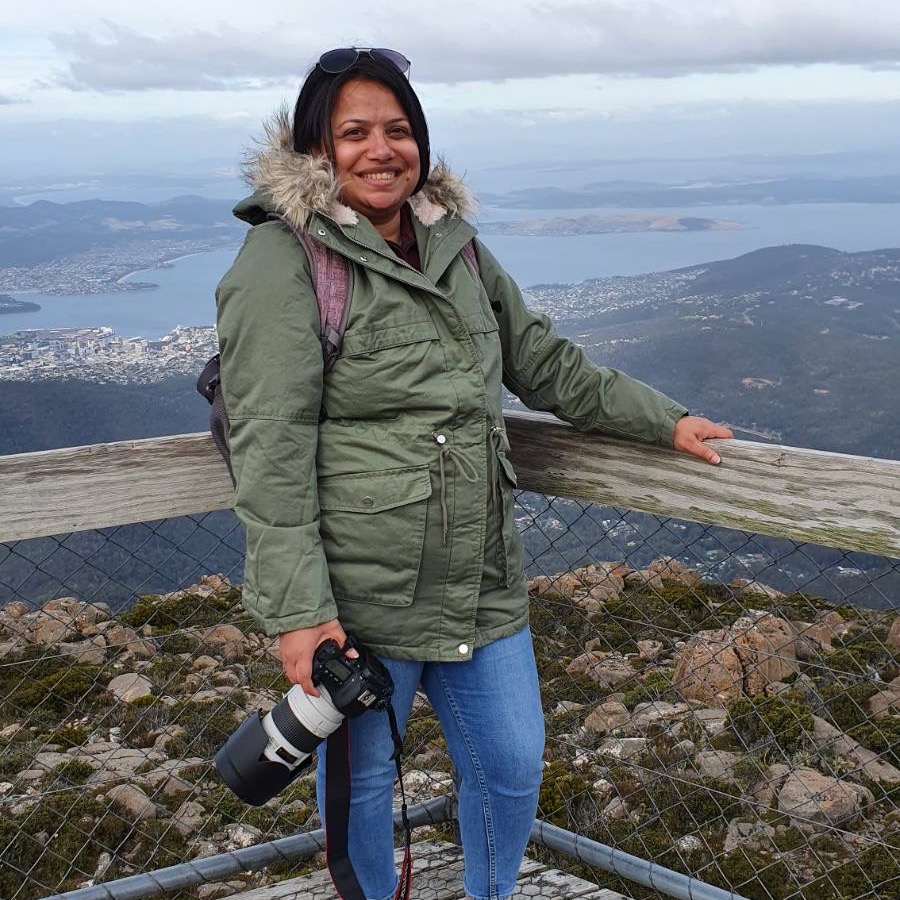 Sharmishta is TechRadar's APAC Managing Editor and loves all things photography, something she discovered while chasing monkeys in the wilds of India (she studied to be a primatologist but has since left monkey business behind). While she's happiest with a camera in her hand, she's also an avid reader and has become a passionate proponent of ereaders, having appeared on Singaporean radio to talk about the convenience of these underrated devices. When she's not testing camera kits or the latest in e-paper tablets, she's discovering the joys and foibles of smart home gizmos. She's also the Australian Managing Editor of Digital Camera World and, if that wasn't enough, she contributes to T3 and Tom's Guide, while also working on two of Future's photography print magazines Down Under.