Why you can trust TechRadar We spend hours testing every product or service we review, so you can be sure you're buying the best. Find out more about how we test.
Verdict
The Honor Band 4 is a good lower-cost alternative to the Fitbit Charge 3, and a better-looking step up from the Xiaomi Mi Band 3. However, it's a mixed bag in a few respects. It can receive all kinds of notifications, but its handling of them is poor.
Outdoors run tracking is surprisingly useful, but connected GPS would make it so much better for serious runners. And while the advanced sleep tracking is neat, it does seem to miss out the odd mid-night wake-up.
Fumbling of notifications is the biggie here, but the Honor Band 4 is still a low-maintenance, well-constructed tracker for casual runners and those who want Fitbit skills for less.
Need an alternative?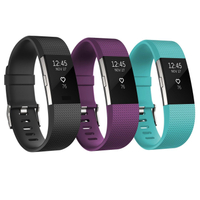 10 best fitness trackers 2019
If you want or need a new fitness tracker but feel the Honor Band 4 is not the right choice for you, check out our handy guide to the best fitness trackers and you'll find one that's a better fit.
Who's this for?
The Honor Band 4 is a good fit for those who find Fitbit prices a bit steep, but don't fancy the look of the monochrome Xiaomi Mi Band 3, which is a bit of a budget star.
Should you buy it?
Make peace with the awkward approach to notifications and the Honor Band 4 is a good value tracker that doesn't feel or look too cheap. Find it online for significantly less than its $59.99 (£59.99, roughly AU$85) RRP and it's a true bargain.
First reviewed: December 2018
Competition
The Honor Band 4 is a decent budget option but it has got plenty of competition, such as the following three devices.
Xiaomi Mi Band 3
Want to go even cheaper? The Xiaomi Mi Band 3 is a budget fitness star, and still has a heart rate sensor, display and sleep tracking. It's the biggest-selling wearable in India, as of late 2018.
However, it arguably looks worse than the Honor Band 4, the screen is monochrome and nowhere near as clear in daylight, and we find the heart rate monitor a bit temperamental. It's a good low-cost buy, though.
Honor Band 3
The Honor Band 4's predecessor may well still be available online as you read this, for less than half the price of the Band 4. Sure, it's not as 'nice' a band, with a basic monochrome screen, but its current ultra-low price online makes it appealing.
The Band 4's sharper screen is better for notifications, but we don't rate the pricier band's handling of them anyway.
Fitbit Flex 2
At this price you're looking at the Flex 2 from Fitbit. And this is a very simple tracker. There's no display, just five LEDs to show how near you are to your step goal. You don't manually start exercises either, just let the auto-detection algorithm do its thing.
It's the perfect tracker if you already have a watch and want something to wear and largely ignore, but the Honor Band 4 does a lot more.
Andrew is a freelance journalist and has been writing and editing for some of the UK's top tech and lifestyle publications including TrustedReviews, Stuff, T3, TechRadar, Lifehacker and others.