Glasses wearers are no longer at a myopic disadvantage now that Google Glass prescription lenses and frames have officially been made available after an annoying 11-month wait.
Tech's smartest-looking early adopters can finally experience Google Glass while still being able to see the world in front of them. Nearsighted or farsighted, it doesn't matter. They can see through Google's wearable computer by looking up into the top right corner of their vision, and then see near and far by peering through specialized glasses.
Even better, the glasses attachment gives the device a less offending, more natural look and style. That's due in part to the four attractive Google Glass frames on sale: Curve, Bold Split and Thin. Of course, corrected vision comes at a price.
These compatible premium frames are currently free with new Google Glass orders, but normally cost $225 (£175, AU$239). A Google employee in Los Angeles said he didn't think the free frames deal would last very long.
Of course the glasses frames with false lenses, which means there's still the unfortunate extra step and cost of visiting an eyecare provider in order to have the specialized prescription lenses cut to size. It's still not easy having imperfect vision while looking like you're living in the future.
It's certainly better than attempting to wear Google Glass overtop of prescription glasses. It just doesn't work in most cases that I have tested out. Existing frames are usually too big to properly fit underneath of the Glass hardware and ultimately feel too uncomfortable to stand for more than a minute. It's also extra bizarre looking to walk around with Google Glass on top of crooked glasses.
Without the new prescription lenses, Google Glass can still be tested by nearsighted individuals because they can see everything on the prism that sits two inches from their right eye. But day-to-day use isn't feasible because the myopia suffers won't be able to get very far without their normal glasses.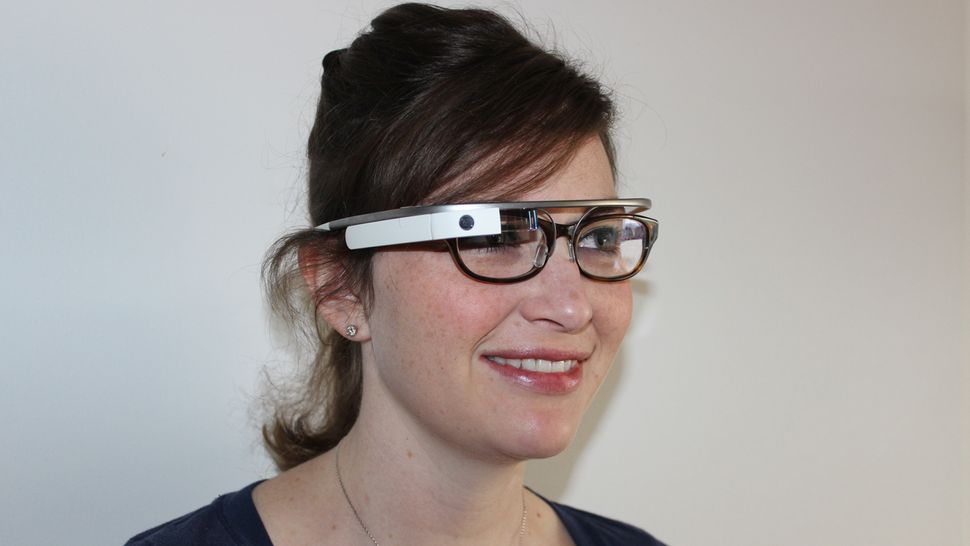 Other manufacturers did beat Google to the market with unofficial Google Glass prescription lenses and frames. Rochester Optical was the first company to do just that as it rolls out its clip-on product, RO Gold for Google Glass. It began shipping at the start of the year for the lense price of $99 (about £59, AU$105) and the separate clip price of $129 (about £77, AU$137).
Whether you order the official Google Glass prescription lenses or opt for the cheaper Rochester Optical solution, it's essential for nearsighted or farsighted glasses wearers to find corrective lenses that work before joining and really enjoying the Explorer program.