The new Kindle is the very best affordable ereader that money can buy right now.
It's better than ever thanks to the addition of a backlight, and if you don't care about a waterproof design or a premium build it can be difficult to justify opting for the more expensive products now.
The basic Kindle model has always been suitable for a lot of people, but in its tenth iteration it's hard to argue against it being one of the best products for those who want an ereader.
Who's this for?
This is designed for anyone who is just starting out in the world of reading ebooks, or plans to read the odd ebook alongside paperbacks.
If you're deep into the world of ereaders already it's likely you'll be frustrated by the design, lower resolution display and lack of a waterproof build. If not, you'll probably like a lot of what Amazon has to offer with its cheapest device.
On top of that, this is the perfect ereader to upgrade to if you're still rocking an older Kindle model. If you bought the 2016 edition the real reason to update to this model is because of its backlight, but if you own anything older than that a lot of what Amazon has improved over the last few years is sure to be useful for you.
Should you buy it?
If you need an ereader with a backlight then you should absolutely buy this Kindle. If you're after an ereading experience that doesn't cost lots, you should also buy it.
The display isn't the highest resolution possible, and it won't survive a drop in the bath, but otherwise it's very difficult to fault what the company has achieved here with the latest version of the Kindle.
Considering it's so much cheaper than the Kindle Paperwhite and Oasis, if you're not looking to spend a ton of money on your next ereader then you should definitely consider this option.
First reviewed: April 2019
The competition
Don't think the latest Amazon Kindle is for you? Below we've put together a variety of alternatives that may suit you for your next ereader.
Amazon Kindle (2016)
Don't care about the backlight on your Kindle? Then you may be able to grab one of the older models and save a little bit of money. The 2016 edition of the Kindle is a good place to start, and even a few days after the announcement of this Kindle we saw the price of the older model drop.
Kindle Paperwhite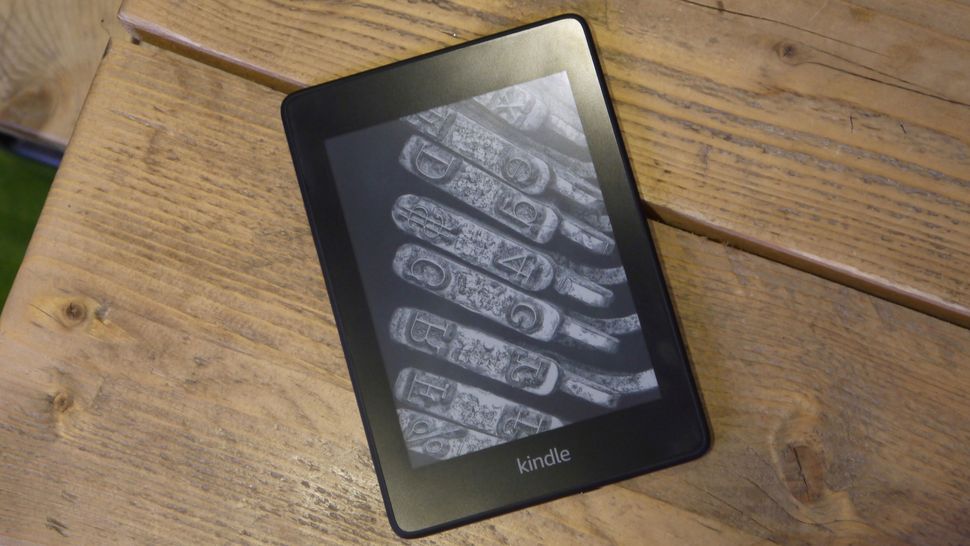 Want to spend a little extra and get a high-res display as well as a waterproof build? The Kindle Paperwhite may suit you well, and it doesn't always cost that much more than the basic Kindle model.
Image Credit: TechRadar