Please, Apple, let these iPhone 15 Pro Thunderbolt rumors be true
Faster everything on iPhone 15, starting with the port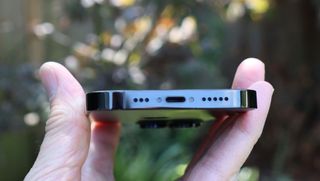 (Image credit: Future / Lance Ulanoff)
The iPhone is one of the most advanced smartphones you can buy, and the upcoming iPhone 15 series will undoubtedly be among Apple's fastest, and probably one of the best iPhones yet. In one way, though, the iPhone has been almost a decade behind, but that could change with the next generation. Recent rumors suggest that the next iPhone won't just use USB-C, but that some models could get a bona fide Thunderbolt port at the bottom.
Macrumors is reporting on a leak of supposed iPhone 15 components that show the sort of part used to manage faster data speeds through a USB-C port. That could be either Thunderbolt or the less-common USB-4 standard; both would be a welcome improvement.
While the leak once again confirms that every iPhone 15 series model is expected to carry a USB-C port, those ports won't be equal. This new part seems destined only for the iPhone 15 Pro and iPhone 15 Pro Max (or iPhone 15 Ultra, whatever it may be called).
Thunderbolt will be a upgrade for the iPhone
Thunderbolt is a big deal and would make a huge difference for iPhone users. Right now, every iPhone and at least half the best iPad options use Apple's Lightning port. When Lightning was introduced in 2012, it was slimmer and easier than its microUSB competition. You could plug it in either side up, it didn't matter. Unfortunately, it was the same speed as those other USB plugs, and it hasn't gotten faster since then.
That's right, your iPhone 14 Pro Max that uses a Lightning port has the same data transfer speeds as the iPhone 5, more or less. An iPhone can send 60MB per second over the cable. A Galaxy S23 Ultra, by comparison, uses a USB-C type 3.2 port and can transfer at four to five times that rate, in real world tests.
Why does that matter? Because videos have gotten huge, and so have photos. It matters because the fastest and easiest way to backup an iPhone is by plugging it into your Mac computer. That way you can just plug in your next new iPhone and have the full backup ready, instead of waiting to download the entire thing over Wi-Fi.
What's more, the USB-C port is capable of even greater speeds. The USB-C refers to a shape and general specification, but the port itself can use the USB standard or it can be a so-called Thunderbolt port. The iPad Pro uses a Thunderbolt type of USB port, and it can run Apple's Pro Display XDR.
Thunderbolt was actually co-developed by Apple and Intel for desktop machines. It was meant to be an all-in-one cable, so computers wouldn't need one cable for video and one for all the serial accessories. Thunderbolt is one cable to rule them all.
Not every iPhone 15 will use Thunderbolt, unfortunately
The news is mixed, however. We knew that Apple would be switching to USB-C because the European Union mandated the change for all phones starting in 2024. Leaks and rumors have long hinted that Apple will move to USB on its phones, and its newest iPad models have USB-C and Thunderbolt instead of Lightning.
An iPhone 15 with Thunderbolt would be a powerful device, especially for creative types like us. A Thunderbolt port is fast enough to control multiple monitors, which would open a new world of accessories. It's so fast that on a laptop computer, a Thunderbolt port can let you use a separate, faster graphics card to improve your machine. A phone would be more limited, but you get the idea of how fast Thunderbolt can be.
Those speeds mean the next iPhone could be the hub of something much larger. You could make an iPhone into a portable gaming console, ready for your TV. It could also improve CarPlay response, with auto maker support.
Sadly, we'd also heard that Apple would be limiting the potential of its USB-C ports in a few possible ways. First, as the most recent Thunderbolt rumor corroborates, the iPhone 15 and iPhone 15 Plus models are going to get screwed. They will be hobbled by USB-C ports that limit data transfer to the same 60MBps as the last 10 generations of iPhone.
Apple could make USB-C more like Lightning
We've also heard that Apple could use some sort of proprietary microcontroller in its charging accessories to control licensing of new charging products, all in the name of quality control. This happened with the first Lightning gear as well, but accessory makers eventually figured out ways around Apple's lockdown.
I would bet on Apple using some sort of proprietary USB-C, at least in some iPhone models, at the iPhone 15 launch. The world of iPhone accessories is very lucrative for Apple, and when its iPhone joins the rest of the USB-C pack, all of those special charging cables won't be so special when any old USB cord works just fine.
Apple could easily say that it is protecting user privacy by locking down the USB-C port to its own, approved accessories. It could say it's protecting the quality of its ecosystem by only allowing tested, licensed manufacturers to produce Apple gear. It can say whatever it likes. At the end of the day, we know that every iPhone 15 would be better with Thunderbolt.
Sign up for Black Friday email alerts!
Get the hottest deals available in your inbox plus news, reviews, opinion, analysis and more from the TechRadar team.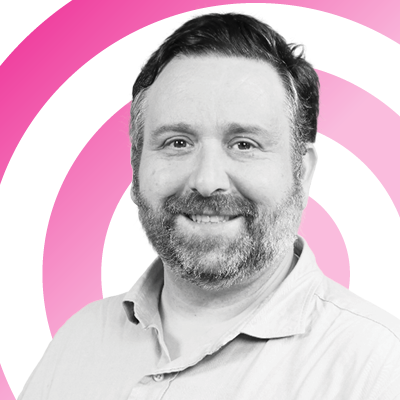 Phil Berne is a preeminent voice in consumer electronics reviews, having reviewed his first device (the Sony D-EJ01 Discman) more than 20 years ago for eTown.com. He has been writing about phones and mobile technology, since before the iPhone, for a variety of sites including PCMag, infoSync, PhoneScoop, and Slashgear. He holds an M.A. in Cultural Theory from Carnegie Mellon University.
Phil was the internal reviewer for Samsung Mobile, writing opinions and review predictions about top secret new devices months before launch. He left in 2017. He worked at an Apple Store near Boston, MA, at the height of iPod popularity. He has been a High School English teacher at Title I schools, and is a certified Lifeguard. His passion is smartphones and wearables, and he is sure that the next big thing will be phones we wear on our faces.