This cheap fitness tracker is the one to buy in 2023 – if you can get it
The Huawei Band 7 is cheaper than a Fitbit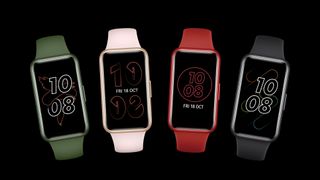 (Image credit: Huawei)
When it comes to getting your new year's health and fitness resolutions off the ground, a fitness tracker can help by counting your steps, measuring your heart rate, nudging you to move more when those levels fall below expectations, and tracking your workouts.
The best cheap fitness trackers do all this in a slick, slender band, while the more expensive best running watches pack onboard GPS to track your routes, music storage and controls, more fitness profiles, and more advanced metrics. But if you're a beginner exerciser, you don't need all that just yet: a tracker will do fine.
The Huawei Band 7 would be our top choice for a cheap fitness tracker if it was available in the US. People shopping for a tracker in the UK and Australia can grab this well-reviewed tracker for a mere £49.99 / AU$159.
That's an awfully good deal considering it's got lots of tools only seen on more expensive trackers, all of which performed accurately in our tests. These include SpO2 blood oxygen and heart rate monitoring sensors, with its excellent TruSeen technology, and Huawei's sister TruSleep tech, which is its sleep tracking suite.
The accompanying Huawei Health app uses the information collected by the band to offer blood pressure and weight management guidance, depending on your goals. Our review found these were a good set of "training wheels" to help people new to fitness gauge what it takes to improve, whether you're looking to take on your first 5K or you're keen to attack a half-marathon.
Considering the tracker's less than 1cm thick and under £50 / AU$160, it's a great value package and the best cheap fitness tracker for first-timers.
Unfortunately, it's not available in US stores, and won't be until sanctions are lifted. However, for a little more money ($99.95 / £84.99 / AU$177, to be exact), our other top choice, the Fitbit Inspire 3, is readily available worldwide.
It contains lots of similar smarts, with step tracking, sleep tracking, a whole week's worth of battery life, and Fitbit's excellent Active Zone Minutes (AZM) metric. Whether you're doing a structured exercise or you've just chosen to take a walk, the minute your heart starts pumping at an "active" level, Fitbit will register it and add the total to your week's AZM target.
Wearing a fitness tracker does mean you're likely to end up doing more "passive exercise". This is a term that refers to unstructured physical activity incorporated into your day, like taking the stairs instead of the elevator or walking to the shops instead of driving. With little nudges to move more and a daily step count to hit, it's a great starting point for getting fitter in 2023.
However, research from Australian universities found "the use of wearable trackers in healthy adults may be associated with modest short-term increases in physical activity", so while the theory of getting one to increase your activity levels is a good start, the onus is going to be on you to continue that journey. The tracker can get you up and moving, but it can't ensure you stick to your habits.
One of the best ways to ensure your new workout habits stick and you rack up those Active Zone Minutes in 2023 is to do something you enjoy. If it sucks, you're less likely to do it, so finding an activity you love to do, even if it doesn't feel like super-intense exercise, is the best way to get active, stay active, and enjoy your newfound movement motivation.
Need more health and fitness advice? Check out TechRadar's Get Fit for '23 initiative, a week of features designed to help you smash your New Year's fitness goals.
Sign up to receive daily breaking news, reviews, opinion, analysis, deals and more from the world of tech.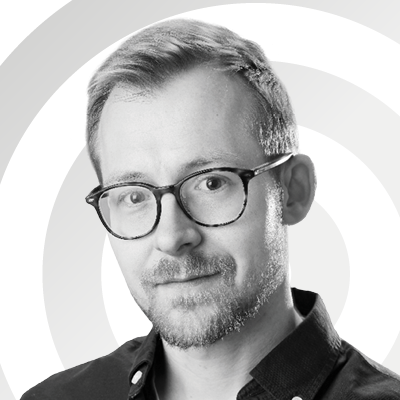 Fitness, Wellness, and Wearables Editor
Matt is TechRadar's expert on all things fitness, wellness and wearable tech. A former staffer at Men's Health, he holds a Master's Degree in journalism from Cardiff and has written for brands like Runner's World, Women's Health, Men's Fitness, LiveScience and Fit&Well on everything fitness tech, exercise, nutrition and mental wellbeing.
Matt's a keen runner, ex-kickboxer, not averse to the odd yoga flow, and insists everyone should stretch every morning. When he's not training or writing about health and fitness, he can be found reading doorstop-thick fantasy books with lots of fictional maps in them.