The Samsung Galaxy S23 is coming, but the Pixel 7 Pro might already have it beat
There's one question the Galaxy S23 needs to answer to convince me to ditch the Pixel 7 Pro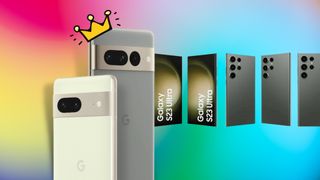 (Image credit: Future)
We're past the mid-point of January 2023 and the launch of this year's update to Samsung's flagship smartphone range – the Samsung Galaxy S23 – is only days away.
Set to officially launch during Samsung's upcoming Unpacked event on February 1 (10am PT / 1pm ET / 6pm GMT, or 5am AEDT February 2nd in Australia), the latest trio of Galaxy releases has already been subject to some leaks which have given us an idea of what we can hope to expect.
And despite some impressive potential improvements, there remains very little from these rumors to convince me that Samsung's latest will topple the Google Pixel 7 Pro as the best Android phone that money can buy.
How superior is superior performance?
Of the most notable potential changes for the latest Samsung Galaxy smartphones, the inclusion of the Qualcomm Snapdragon 8 Gen 2 CPU for the series in all regions arguably leads the charge.
To state the obvious, the Snapdragon 8 G2 is an unquestionably powerful CPU for inclusion in a smartphone, particularly when it comes to heavier duty tasks for handsets such as gaming or streaming. That's even while not quite being able to match the enviable heights achieved by the A16 Bionic found in the iPhone 14 Pro and iPhone 14 Pro Max.
Regardless, what this upgrade would mean for the Samsung Galaxy S23 is a notable improvement on what Samsung's new handsets can achieve from both a performance and display point of view.
As one example, the rumored new chip for the Galaxy S23 is boasted as offering support for hardware-accelerated ray tracing. That alone could theoretically see the new Samsung phones enter the conversation for best gaming phone.
Adding to this is positive ground made in regards to the display capabilities also offered by this new chipset, with Qualcomm boasting it's capable of achieving display heights of 4K at 60Hz, the ever-so-slightly less stunning QHD+ display resolution at 144Hz and a High Dynamic Range (HDR) range including HDR Vivid, HDR10+ and HDR10.
Roughly speaking this allows the displays of phones powered by the Snapdragon 8 G2 to edge a lot closer to resembling premium home TVs, something once unimaginable for a device that fits in the palm of your hand. Full rumors around the reported upgrades to performance in the Galaxy S23 compared to the S22 suggest as much as a 36% increase in processor speed, 48% increase in graphics performance and 60% increase in neural processing.
This is all well and good, and definitely exciting, but what does it really mean for the average smartphone user?
Realistically, probably not a whole lot. And the new chipset reportedly set to be included in the Samsung Galaxy S23 is also not so drastically superior to that of the Google Tensor G2 found in the Google Pixel 7 Pro that it would demand a lateral upgrade – unless you were an avid mobile gamer, or your smartphone is your go-to streaming device.
On key factors for average smartphone users, like battery life, the Google Tensor G2 performs arguably just as well as the Snapdragon 8 G2 while powering a smartphone that is much less expensive than the Samsung Galaxy S23 is reportedly set to be. But we'll get to that.
Judging a photo finish
Elsewhere, the Samsung Galaxy S23 is all set to offer a generous upgrade when it comes to its camera offerings. We expected that the Galaxy S23 would feature Samsung camera group's impressive 200MP ISOCELL HP1 sensor (released last year), but more recent rumors have suggested that the Samsung Galaxy S23 Ultra especially could go one step further with an upgrade to this sensor that will boost low-light photography.
Besides this, it appears that the cameras will otherwise remain largely the same in the Samsung Galaxy S23 series as they were with the S22. Still, this one major upgrade to the new phone's camera profile does nonetheless do a lot to impress and inspire further excitement about the power and quality of smartphone cameras continuing to grow.
But this reported update to the S23's camera hardware also begs a question about where modern photography magic for the average smartphone user really comes from. The Galaxy S23 and particularly the S23 Ultra do appear to have a clear edge in terms of the quality of camera hardware over its top Android competitor in the Google Pixel 7 Pro, but is this really all it appears to be?
This is not to suggest that the Pixel 7 Pro suffers from weak camera hardware either. In fact, our review even went so far as to declare the Google Pixel 7 Pro's camera as "one of the best smartphone cameras ever". This might be thanks mostly to the software that the Pixel 7 Pro offers in terms of photography support, and it's here where the Google brainchild's photography prowess shines brightest.
Macro Focus and Super Zoom are impressive, Photo Unblur, Real Tone and Night Sight even more so, and the ease with which photos can be elevated to exceptional levels with the Pixel 7 Pro are currently second to none. And the Pixel 7 Pro manages to achieve this not only with the photos it takes itself, but with photos you've taken with previous smartphones or even cameras too.
Of course, Samsung Galaxy S23 could attempt to include software support to try and match this quality from its Pixel competitor, but it still remains to be seen if it will. And, even if it does, it will almost certainly come with a higher price tag attached.
Money matters
Without a doubt, the one area where the Google Pixel 7 Pro (and its sibling the Google Pixel 7, to a slightly lesser extent) most clearly beats out its top competitors – including both Samsung and Apple – is in price. This number can then be combined with all other factors – software, hardware, design, etc – in order to determine an aggregate value.
And in this arena, the Pixel 7 Pro reigns supreme, with the Samsung Galaxy S23 appearing (at least, for now) as unlikely to do anything to change this.
Rumored prices for the Galaxy S23 are set to start at $799 (roughly £650-700 / AU$1,150 based on current conversion rates) for the base S23 with 128GB storage, $999 (roughly £800-850 / AU$1,430) for the S23 Plus with 128GB storage and $1,249 (roughly £1,000-1,050 / AU$1,788) for the S23 Ultra.
This stands out quite prominently when compared to last year's premium Google Pixel release, the Google Pixel 7 Pro, which launched at prices from $899 / £849 / AU$1,299 for the Pro with 128GB storage.
Of course, the premium Samsung Galaxy S23 will still come in at a price less than that of the top-of-the-line iPhone models (iPhone 14 Pro Max starting from $1,099 / £1,199 / AU$1,899), but the Google Pixel 7 Pro nonetheless blows it out of the water in appealing more to tighter budgets.
And with the current cost of living crisis, there are more of us with tighter budgets right now than at any other time in the last decade. This factor more than any other is what elevates the Google Pixel 7 Pro to seemingly untouchable territories, with the Samsung Galaxy S23 looking just as likely to fall short as its predecessor when it comes to the title of best Android phone based on aggregate value.
While the Samsung Galaxy S23 looks like a more impressive series of smartphones on paper than the Google Pixel 7 and Pixel 7 Pro, will the upcoming handsets be so much greater to justify the more than $400 it will cost to grab the Galaxy S23 Ultra when compared to the Pixel 7 Pro?
For a majority of smartphone users, the answer appears likely to be no.
Do most consumers need a TV-quality display in the palm of their hand? No, and most wouldn't notice a difference. Will most consumers need a smartphone with more impressive camera hardware on paper, but seemingly less software support to make their photos shine? Likely not, unless they're especially passionate about photography and the laborious editing processes that often go along with this.
With price and how an item fits into tighter budgets playing a more prominent role in determining overall value in today's consumer climate, the Pixel 7 Pro has an existing edge that it doesn't look like losing. And there is no reason to believe that the Pixel 8 Pro won't launch later this year at a similar price point with incremental improvements included to bring its performance much closer to that of what we expect to see from the Galaxy S23.
Ultimately, there is one question that this new series of Galaxy phones needs to answer if it is likely to convince me that any of its offerings boast an aggregate value surpassing that of the Google Pixel 7 Pro – does it do enough to justify the cost?
Superior specs are one thing, but how superior is superior enough?
Sign up to receive daily breaking news, reviews, opinion, analysis, deals and more from the world of tech.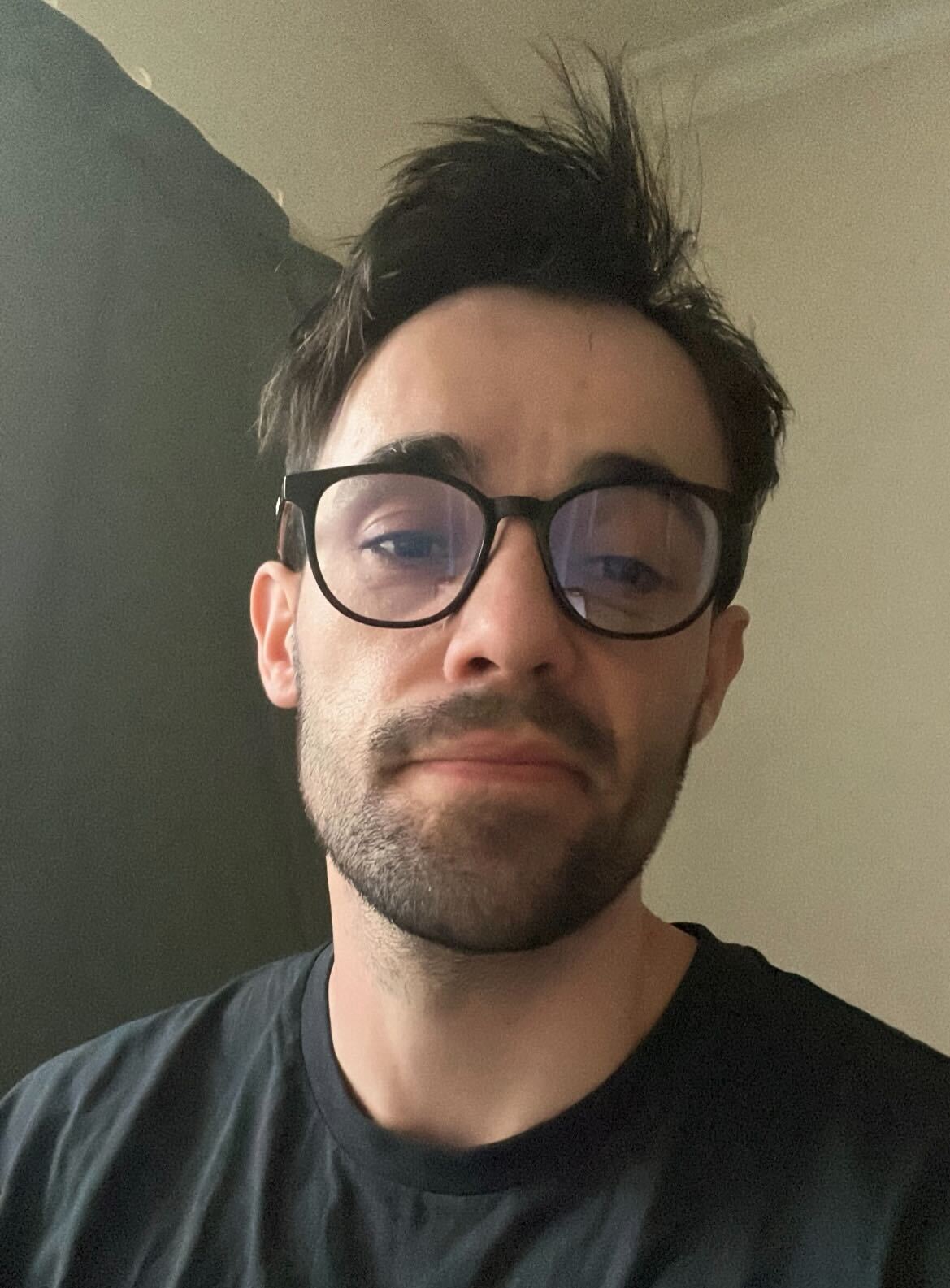 James is a senior journalist with the TechRadar Australia team, covering news, analysis and reviews in the worlds of tech and the web with a particular focus on smartphones, TVs and home entertainment, AR/VR, gaming and digital behaviour trends. He has worked for over six years in broadcast, digital and print journalism in Australia and also spent time as a nationally recognised academic specialising in social and digital behaviour trends. In his spare time, he can typically be found bouncing between one of a number of gaming platforms or watching anything horror.