I've reviewed hundreds of phones, and the Galaxy S23 Ultra could be my forever phone
A phone that lasts forever needs to surprise you
(Image credit: Future | Alex Walker-Todd)
I have seen so many phones. I've flip-flopped between the best Samsung Galaxy and the best iPhones, but one stayed much longer than the others. After I bought the Samsung Galaxy S21 Ultra, I really felt like I wouldn't need a new phone for a while, but now, the Galaxy S23 Ultra has my wallet giving me a side-eye. Maybe it shouldn't be concerned.
As a phone reviewer, I borrow phones from manufacturers and cellular carriers. Those phones need to go back where they came from, but reviewers get a regular stream of new phones. Even so, I still carry a personal phone that I bought myself.
I keep my personal accounts and communications separate from work. I recommend the same for everyone, even if you get a free phone (or a few phones) from work. I trust my own device to hold my personal life. That device shouldn't belong to anyone else.
Phones used to change a lot every two years
It's good to keep a phone longer. Who has money to buy a new phone every few months? In the heyday of the iPhone, it wasn't uncommon to upgrade every 18 months, and then, there was actually a reason to upgrade.
The first iPhone didn't have 3G networking or GPS, for example, and it couldn't record video. Many basic features took generations to arrive on the earliest popular phones.
Back then, your wireless carrier also subsidized your new purchase. Every two years you paid a modest amount, signed a new contract, and got an iPhone 7 that could finally handle a splash in the sink, just like the Galaxy S5 from a few years ago.
It's common today to keep a phone longer than two years. That's why AT&T and other carriers offer payment agreements that give you a new Samsung Galaxy S23 Plus for 'free,' as long as you wriggle on the hook for three years. A three-year contract was anathema to the US market a few years ago.
Flip-flopping between Apple and Samsung
I've flip-flopped between Samsung and Apple phones for the past six years. As I say in my bio, in 2017 I left the Samsung PR team, where I'd worked for six years reviewing phones internally for Samsung. During that time, the company provided phones for me to review, including competitor models, but I still kept a personal phone that I purchased.
It was always a Samsung while I worked there. I got a good discount. Even before I worked at Samsung, my preceding phone purchase was a Samsung-made Google Nexus S, and before that an iPhone 3GS. Flip and flop.
On the day I left Samsung, I gave back my review phones and headed directly to the Apple Store to buy an iPhone 8. Since then, I've owned three iPhones and two Samsung phones, but that imbalance is because I kept one of those Samsung phones, my Galaxy S21 Ultra, longer than all the others.
The last six years have been a revolutionary time for the phone market. When I bought my iPhone 8 in Product (RED), there was no iPhone 8 Pro or Max. There was an iPhone 8 Plus, but it was just bigger, and I didn't want a bigger phone.
Back then, you could want a smaller phone and get a good one. You didn't need to sacrifice performance or cameras or features. There was no assumption that everyone wanted the biggest phone possible, as there seems to be today.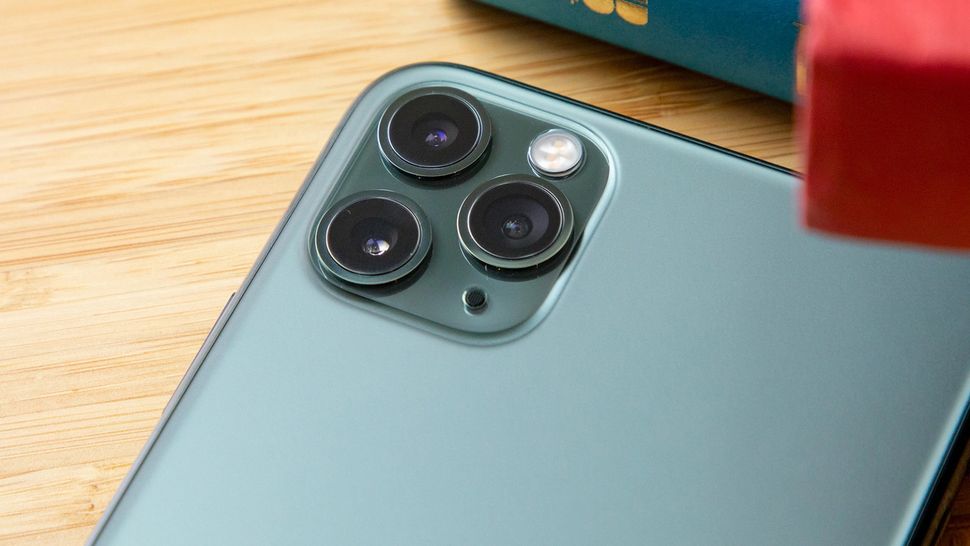 The next year, I traded my iPhone 8 for a Galaxy S9. A year later came the iPhone 11 Pro Max. Even the highest tier now had its own higher tier. There was one better than the best.
I had to have one. I'm a phone geek, what can I say. I traded my Galaxy S9 for an iPhone 11 Pro Max in green. I even liked the color, and I'm picky about colors.
The iPhone 11 Pro Max wasn't ultra enough
The iPhone 11 Pro Max was the best iPhone I'd owned, but it wasn't satisfying as an Ultraphone. The screen was huge, and it had more cameras, but it just felt like a big iPhone.
Then came the Galaxy S21 Ultra, the phone that ate the Galaxy Note. Before the Galaxy S21 Ultra, Samsung's flagship crown was split. The Galaxy S21 Ultra settled the issue.
I traded my iPhone 11 Pro Max for the Galaxy S21 Ultra, and that phone broke my streak of buying a new phone every 12 months or less. I kept the Galaxy S21 Ultra longer than I've kept any phone since the original iPhone. I even fixed it myself when the screen broke.
Eventually, I sold the Galaxy S21 Ultra to buy a new iPhone 14 Pro. I'd been away from the iPhone for too long. Apple is not forthcoming with review samples, so it was a work decision as well as personal.
A phone you keep forever needs to forever surprise you
I won't trade my six month old iPhone for a new Galaxy S23 Ultra, but I may buy Samsung's new powerhouse anyway. First, I'll tell you why this phone is worth my money, and why I'll keep it for a long time. Then I'll tell you how I can afford it.
If I'm recommending a phone to last twice as long – a phone you keep three to five years – I have special criteria. Not just the biggest battery and the fastest chipset. Those things are important, but plenty of phones have the same battery size and the same chips inside.
I want a phone that will surprise me in a year. I want a phone packed with everything I need, and stuff I won't know I want until something new comes along.
When I bought the Galaxy S21 Ultra, I didn't think I'd use the S Pen. I often forgot it was there. That's fine, it's just one feature on the phone. The Ultra has plenty more surprises.
I never expected to use DeX, the desktop experience that appears when you connect an external monitor. Then I spent some time teaching, and DeX gave me full control over my smartboard to display content as I pleased, without the smartboard's stubborn built-in OS, and without needing to drag my personal laptop to work. It was a lifesaver.
Samsung phones are filled with features like this, and Samsung keeps refining them, even if nobody seems to care. Samsung is tenacious, hanging onto even questionable features like the smart assistant Bixby (which I kind of like, but I'm alone in this opinion).
How can I afford a new Ultra? With long-term help
How can I afford a $1,199.99 / £1,249 / AU$1,949 phone? I can't, not at full price. My best option is signing up with a new cellular carrier. AT&T will give me $1000 towards a new Galaxy S23 family phone, if I trade any Galaxy S, Galaxy Note, or Galaxy Z phone. That would make the Galaxy S23 and Galaxy S23 Plus free. The Ultra will be $200 with that trade offer.
The catch is that I'll be 'paying' for my new Galaxy S23 Ultra for three years. Instead of just knocking $1000 off the price, AT&T cuts up the price of the phone over 36 months, then pays for $1000 of the phone in equal installments over that time.
If I leave in a year, I still owe AT&T 24 months worth of payments. Of course, that also means I got more than $300 off the price of the phone. If I leave in two years, it's the same as getting $666 knocked off the price.
This is not a deal I would take if I was still in the habit of buying a new phone every year. I'm looking to break that habit and keep a phone much longer. If I'm going to hold onto a phone for the maximum term, I'm going with a Galaxy S23 Ultra. I know it's capable enough to last. I'm hoping for some surprises to make it exciting through the long run.
Sign up for Black Friday email alerts!
Get the hottest deals available in your inbox plus news, reviews, opinion, analysis and more from the TechRadar team.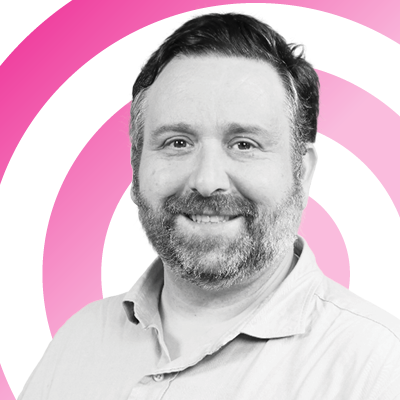 Phil Berne is a preeminent voice in consumer electronics reviews, having reviewed his first device (the Sony D-EJ01 Discman) more than 20 years ago for eTown.com. He has been writing about phones and mobile technology, since before the iPhone, for a variety of sites including PCMag, infoSync, PhoneScoop, and Slashgear. He holds an M.A. in Cultural Theory from Carnegie Mellon University.
Phil was the internal reviewer for Samsung Mobile, writing opinions and review predictions about top secret new devices months before launch. He left in 2017. He worked at an Apple Store near Boston, MA, at the height of iPod popularity. He has been a High School English teacher at Title I schools, and is a certified Lifeguard. His passion is smartphones and wearables, and he is sure that the next big thing will be phones we wear on our faces.