Why does Apple think my M1 Pro MacBook Pro is suddenly worth nothing?
I know I'm not alone in this terrible trade-in offer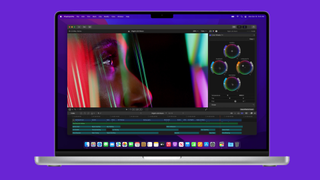 (Image credit: Apple)
With the new M2 Pro MacBook Pros finally official, it's a great upgrade for anyone moving on from an Intel Mac. However, if you're thinking of trading it in through Apple to knock some of the price off, you might be far worse off than I've found with my M1 Pro MacBook Pro.
While I'm holding off for an M3 Pro MacBook Pro, curiosity made me check on Apple's site about how much my current Mac would be worth to trade in. I paid $2399 / £2199 / AU$2799 for it back in October 2021, and I'm still planning to own one until 2025. It's a powerful machine, and I want to get my money's worth.
Yet I look at Apple's trade-in value for it and wonder what the thought process was to come up with an amount of £850 / $900 / AU$943 for my Mac.
A deal that Del Boy would approve of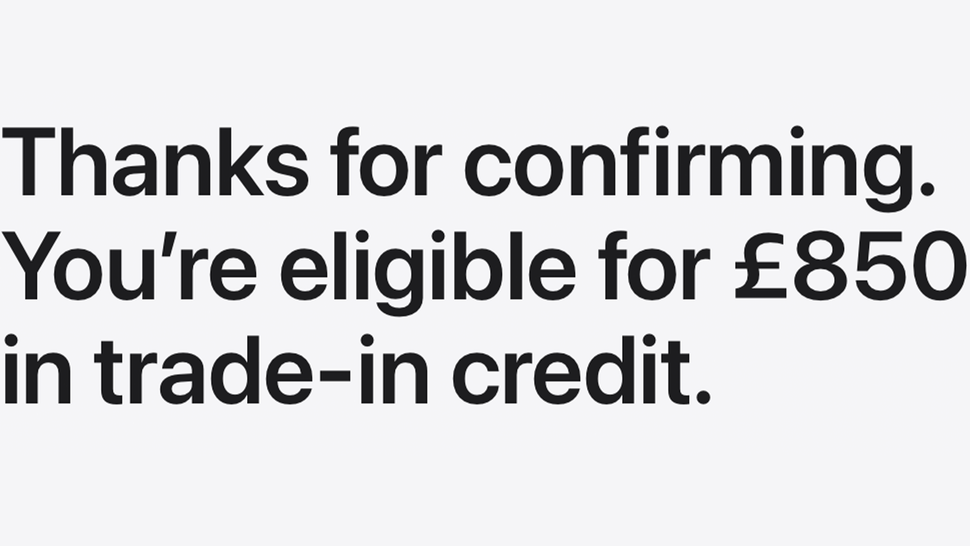 Price depreciation, where something loses value over time, is a normal, everyday fact of buying something. The car my wife owns will lose some of its value over time, and the same goes for my iPhone 13 Pro, and even some smart lightbulbs I have installed across our home.
Everything gets replaced by something new eventually, and it further drives down the cost of what currently exists. Yet there's a limit to this without it becoming ridiculous, and it seems to me as though Apple's trade-in methods are a shining example of what not to do.
Apple's M-series chips are still fairly new since they were announced at its developer conference WWDC back in June 2020. It's been less than three years, and there are still products such as the Mac Studio that house the M1 Max and M1 Ultra chip - these are essentially more powerful variations of the M1 Pro.
But now, the M1 Pro is nowhere to be seen on Apple's site - just the original M1, the M1 Max, and the M1 Ultra - alongside the new M2, M2 Pro, and M2 Max. Even so, there's no reason why my MacBook Pro should be worth £1300 less in the space of just 15 months.
Just tried pricing out our $52,199 Mac Pro's at the office for trade in, which you can still buy from Apple, $52,199.What else has dropped 50x in value in 3 years.. besides crypto? pic.twitter.com/pRESBQBoT4January 17, 2023
Others on Twitter are also looking at their trade-in prices, such as the above tweet where user @DurvidImel noted that the Intel Mac Pro has dropped 50 times its value in only three years. Granted, it's an Intel model, but it feels even more ridiculous that the trade-in value is in the hundreds here - and is only roughly $100 more than my M1 MacBook Pro.
Do better, Apple - if you say you're leading the way in helping the environment, especially when it comes to the disposal of old devices, an excessive drop in value when trading these in is not going to be a success.
Sign up for Black Friday email alerts!
Get the hottest deals available in your inbox plus news, reviews, opinion, analysis and more from the TechRadar team.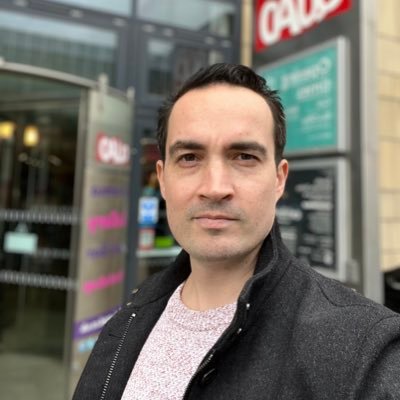 Software & Downloads Writer
Daryl had been freelancing for 3 years before joining TechRadar, now reporting on everything software-related. In his spare time he's written a book, 'The Making of Tomb Raider', alongside podcasting and usually found playing games old and new on his PC and MacBook Pro. If you have a story about an updated app, one that's about to launch, or just anything Software-related, drop him a line.