My M1 Pro MacBook Pro 14-inch is perfect - so I don't care about an M2 Pro upgrade
It's the M3 Pro I'm waiting for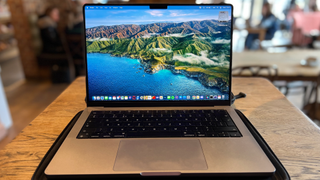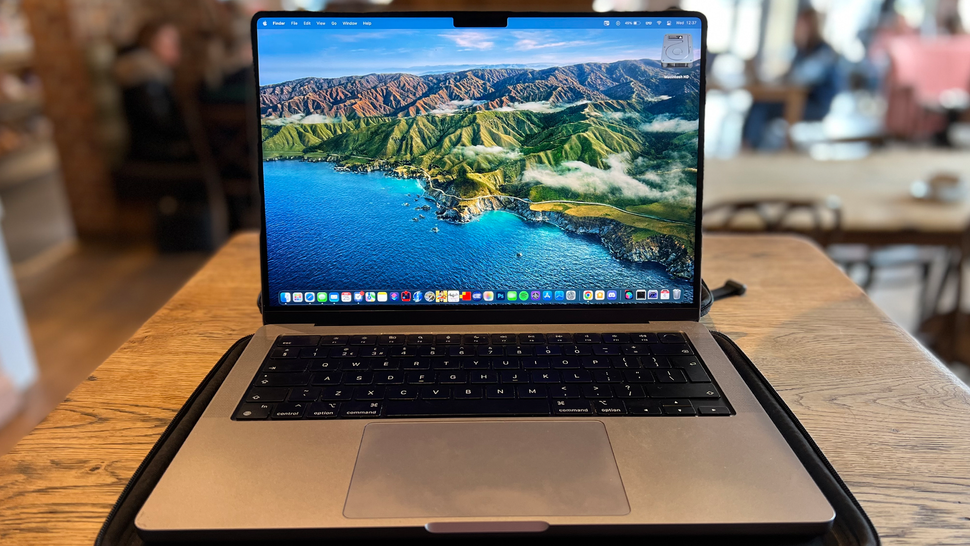 (Image credit: TechRadar)
The rumors are on fire this week, with Apple apparently ramping up new releases for its MacBook line, such as the debut of the M2 Pro chips that could be debuting in new MacBook Pro models, previously released in October 2021.
I was one of those who had been waiting for the new MacBook Pro 14-inch to arrive, especially when it heralded the return of ports such as HDMI and an SD card slot, but with a new design and a bigger, brighter display, I ordered one soon after they were announced.
Since then, I've seen the debut of the M2 chip in the MacBook Air, and with the chance that an M2 Pro MacBook Pro is going to replace the 14-inch and 16-inch models soon, I'm holding off for its alleged successor - the M3 Pro chip.
After testing my MacBook Pro in Parallels with some games, it feels as though skipping a generation of Apple Silicon could be a great gamble.
It feels like we're on the brink for gaming on a Mac
We've already seen Resident Evil Village debut on the Mac in 2022, with No Mans Sky appearing soon, but you can play the eighth entry of Resident Evil on a MacBook Pro at 120FPS with ease.
Back in December 2021, I tried out a bunch of games in Parallels Desktop, a virtualization software package that can run an ARM version of Windows 11, and in turn, Steam. Playing Metal Gear Solid V for example was a revelation - even in a virtual environment, I was playing the game at full speed.
In benchmarks, the M2 chip has been shown to include more cores that focus on graphics, resulting in a bigger score than an M1, but the M1 Pro still wins out. So while an M2 Pro could easily outrank my MacBook Pro, it could be minor compared to what an M3 Pro could bring for games.
Ray-tracing still isn't on any of Apple's lineup, including games on iOS, which brings real-world reflections to games, so that could be the next frontier we see soon - either for the M2 Pro soon or the M3 chip in 2024.
It seems as though the company is aware that these chips will be able to run games such as Elden Ring and Halo Infinite with ease soon. With Resident Evil VIllage already showcasing how well a game from 2021 performs on an M1 Pro, an M3 Pro could blow everything out of the water, which is mainly why I'm holding off until late 2024 when that chip, hopefully, arrives in an upcoming MacBook Pro.
And when it does, I'll be one of the first to take one up and see how well Metal Gear runs in Parallels once again - and hopefully, natively by downloading it from the Mac App Store.
Sign up to receive daily breaking news, reviews, opinion, analysis, deals and more from the world of tech.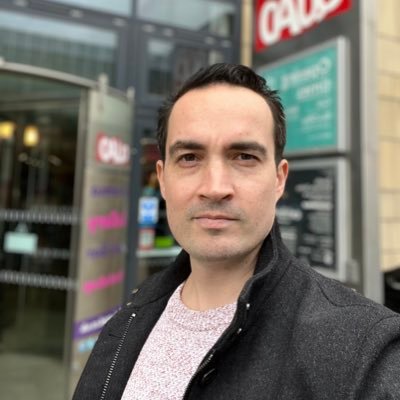 Software & Downloads Writer
Daryl had been freelancing for 3 years before joining TechRadar, now reporting on everything software-related. In his spare time he's written a book, 'The Making of Tomb Raider', alongside podcasting and usually found playing games old and new on his PC and MacBook Pro. If you have a story about an updated app, one that's about to launch, or just anything Software-related, drop him a line.