Just in time for Earth Day 2023, Samsung has announced that it will sell the Samsung Galaxy S22 through its refurbished store – and at a bargain price.
From April 21, you'll be able to buy the Samsung Galaxy S22 for $619, the Samsung Galaxy S22 Plus for $769, and the Samsung Galaxy S22 Ultra for $919 at Samsung's US Store (there's no word yet on a launch in the UK or Australia). All the phones are the base 128GB models, though if you pay extra you get the S22 Ultra with 256GB.
These aren't quite the best prices we've ever seen for the Samsung handset, but they're not far off – with the S22 regular model being the best bargain of the lot.
In our four-star Samsung Galaxy S22 review we called it a "solid Android device" and a handset that "will quickly become a trusted companion" thanks to its handy 50MP main camera, well-performing chipset, and decent 12 hours of battery life based on our tests.
Why buy a refurbished phone over a brand new model?
There are some pretty convincing reasons why you'd want to opt for a refurbished model over a new phone.
For one, refurbished phones are typically cheaper than their brand-new counterparts. For another, they're more environmentally friendly – as the new parts are being reused rather than sent to landfill, and new materials and energy haven't had to be harvested for the phone to work.
You'll also find that, in terms of the product you get your hands on, there are very few differences between new and refurbished tech (at least when it comes to Samsung's official store). That's because, many of the parts are brand new, even if the whole refurbed phone isn't overall.
According to Samsung's official page, the handset is given a brand new battery, new unique identifiers, and (if needed) it'll also have its screen, camera and speakers replaced. If that wasn't enough, every certified refurbished smartphone will have passed a load of tests to ensure it functions "like-new". Lastly, it'll come in a brand-new box with a user manual, a one-year warranty card, and a charging cable.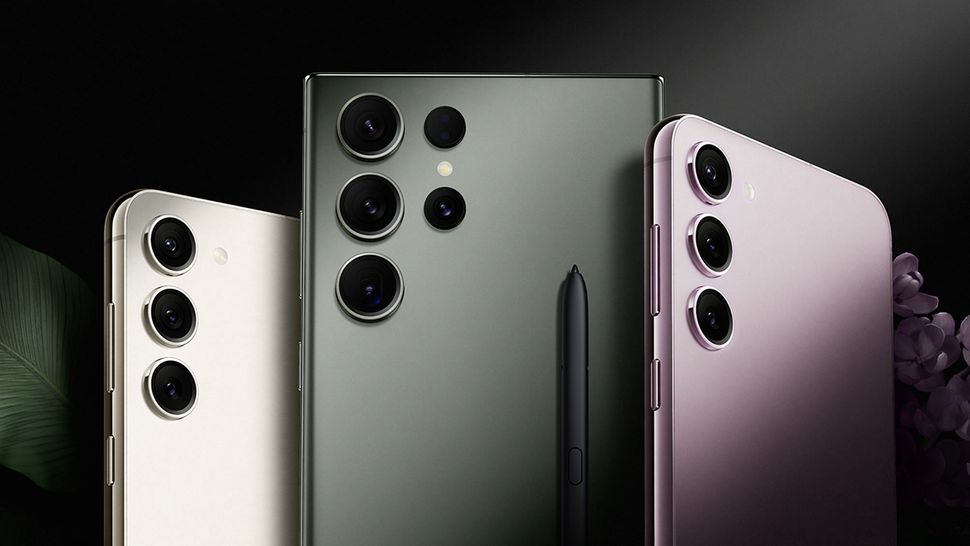 That said, there are some clear disadvantages of going with a refurbished gadget. The main one is that you'll be stuck with older hardware as brands rarely sell their latest hardware through refurbished programs as soon as it launches.
The Galaxy S22 is far from ancient, but it's over a year old and has been supplanted by the Samsung Galaxy S23 earlier this year. Don't get us wrong, the S22 is still a very solid gadget – and is a great pick up at this budget-friendly refurbished price – but if you like having the latest and greatest tech you might find that buying refurbished isn't for you.
Additionally, not all refurbished phones are created equally. Samsung's store will likely serve you up a solid product but third-party refurbished stores can be less consistent with their testing and refurbishing process. So you might want to make sure there's a good length warranty and comprehensive returns process before you buy a second-hand smartphone.
You can also check out all the latest Samsung promo codes for ways to save even more money on your next purchase at the manufacturer's official store.