Verizon CEO reveals Redbox Instant won't launch until 2013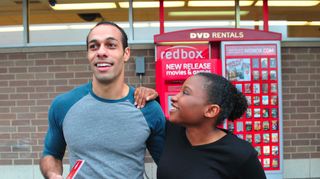 It's a sad day for anyone hoping to have one more streaming option available to them by the end of 2012, as Verizon let it be known Friday the Redbox Instant service would be delayed to 2013.
Conceptualized as a Netflix and Amazon Instant Prime Video competitor, Redbox Instant would combine the physical disc rental kiosks seen in so many grocery stores with on-demand video provided by Verizon.
Uncovered details appeared last month and pointed to a tiered subscription service, with a $6/month option for streaming only, and an $8/month plan for streaming and four disc rentals.
Unfortunately, it looks like prospective users will have to wait a bit longer to see if Redbox Instant has what it takes to knock its competitors down a notch.
Beta coming in January
The Hollywood Reporter noted that while speaking at the 40th annual UBS Global Media and Communications Conference, Verizon CEO Lowell McAdam shared the news of the delay.
McAdam said more testing was needed before the full commercial launch, and as a result the decision had been made to push the Redbox Instant launch to late in the first or early in the second quarter of 2013.
He also revealed plans for the Redbox Instant beta testing to begin sometime in January, though details on how to join the public beta weren't given.
Verizon plan is for Redbox Instant apps to be compatible with iOS and Android devices, as well as the Xbox 360 and Samsung TVs and Blu-ray players.
With the litany of streaming options already available to consumers, taking more time to develop Redbox Instant is a good idea on Verizon's part.
Launching quickly and with issues wouldn't bode well for a new service trying to wedge its way into homes already comfortable with the available choices like Hulu Plus, Amazon Instant Video and Netflix.
TechRadar asked Verizon and Redbox for more info and will update this story when and if the companies respond.
Sign up to receive daily breaking news, reviews, opinion, analysis, deals and more from the world of tech.