In case you didn't know, today is National Telephone Day. To honor the day, Incipio is discounting all of its cases by 30%.
This includes cases for nearly every model of phone you can imagine: iPhones, Samsung Galaxy phones, Google Pixel phones — you name it! Even better, Incipio offers free shipping on every order.
To get this discount, apply coupon code "30NPD." While Incipio advertises that phone cases are being discounted, we found that the code worked on other types of cases too; in addition to phone protection, Incipio makes cases for tablets and laptops,too.
Regardless of what you are looking to protect, if you want to take advantage of this sale, you need to act quickly as it's only for today, with the coupon expiring at 11:59pm PDT tonight. To help you make a quick decision, though, we've picked out a handful of our favorite cases below.
Not interested? Check out our picks for the best Google Pixel 2 cases and Galaxy S9 cases.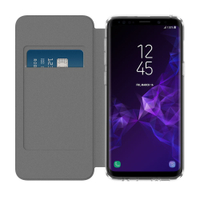 NGP Folio Case for Samsung Galaxy S9 | was $24.99, now $17.49
It's tough to find a folio case that's equal parts durable, versatile and good-looking, but this one meets all the criteria. The cover is grippy and suave, revealing a softer material used on its back to provide delicate protection for your S9. This is a pretty no-frills folio case, but it doesn't disappoint. Even better, it's discounted by $7.50.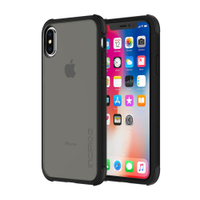 Reprieve Sport Case for iPhone X | was $39.99, now $27.99
The low-profile build of a slimline case combined with a textured rim and bumper-packed corners describes the look and feel of the Incipio Reprieve Sport. But unlike slimmer options, this one will offer protection from every angle without masking the iPhone X's look. And you'll save $12.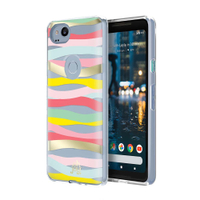 Oh Joy! X Multi Stripes Case for Google Pixel 2 | was $24.99, now $17.49
It's surprisingly hard to find a Pixel 2 case that adds some wild flair, but this one fits the bill, but for more than just being vibrant. At its affordable asking price, it cradles Google's phone real close, even providing a lip over the screen to prevent scratches or cracks from accidentally sliding it on the table face-first. The Pixel 2 is a good-looking phone, but if you've got to protect it, you might as well add some style. You also save $7.50.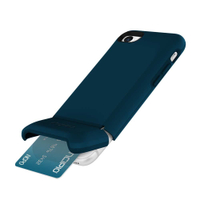 Stashback Case for iPhone 8 | was $39.99, now $27.99
If you find yourself with too much to carry and not enough pockets, this Incipio case for the iPhone 8 is a good solution. It's hinged back allows you to stow up to three cards, thus potentially eliminating the need for a wallet. Plus, it can withstand drops from up to seven feet. And it's discounted by $12.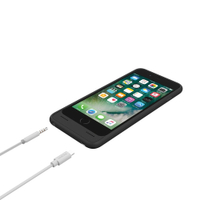 OX Case for iPhone 7 | was $69.99, now $48.99
This case's biggest selling point is that it fixes Apple's elimination of the traditional headphone jack with the iPhone 7. This case has a built-in auxiliary port, while also still allowing you to access its Lightning port. And right now you can save $21.