We know, it's not OK to talk about this before the Christmas break, but if you're heading back to school in the new year, chances are you'll need a decent pair of headphones to get you through those lengthy study periods (or those late-night gaming sessions).
At TechRadar, testing the best headphones in every category is our bread and butter, from over-ear noise-cancelling wonders to true wireless earbuds that are small enough to slip into your pocket. We've tried every conceivable kind of cans, for every kind of listener, at every kind of price.
The best headphones for studying don't just sound great, although of course that's important. No, they're also designed to be worn for long periods without becoming uncomfortable or running out of power – and many have additional features such as active noise cancellation (because maybe your housemate just started violin lessons) and access to your voice assistant for quick queries and fact-checking during assignments. And because you're buying on a budget, they need to be exceptional value for money too.
If you plan on using your new headphones in a busy communal study area, our guide to the best noise-cancelling headphones is another place to cross-reference those listed here. And if you love hitting the gym before you hit the books, our best running headphones roundup will give you the security and robustness you need. Studying at home? You'll want to ensure your new headphones have a decent microphone so that your teacher or lecturer can hear you easily over Skype or Zoom.
Buying tech for going back to school can be expensive, we know. And with so much stuff on the list, many students put price as their absolute priority – for example, many people opt for a student Chromebook rather than a big-name laptop because these represent such good value. With that in mind, we've included no-frills budget headphones alongside class-leading models like the Sony WH-1000XM5.
If you've got cash to splash, that's great: the high-spec headphones we recommend are brilliant buys. But if you're on a strict budget, you'll be pleased to know that you really don't have to break the bank to get yourself a capable pair of headphones or earbuds for school, college or uni – and it's always worth checking out the Back to School sales, whatever the time of year.
Our top picks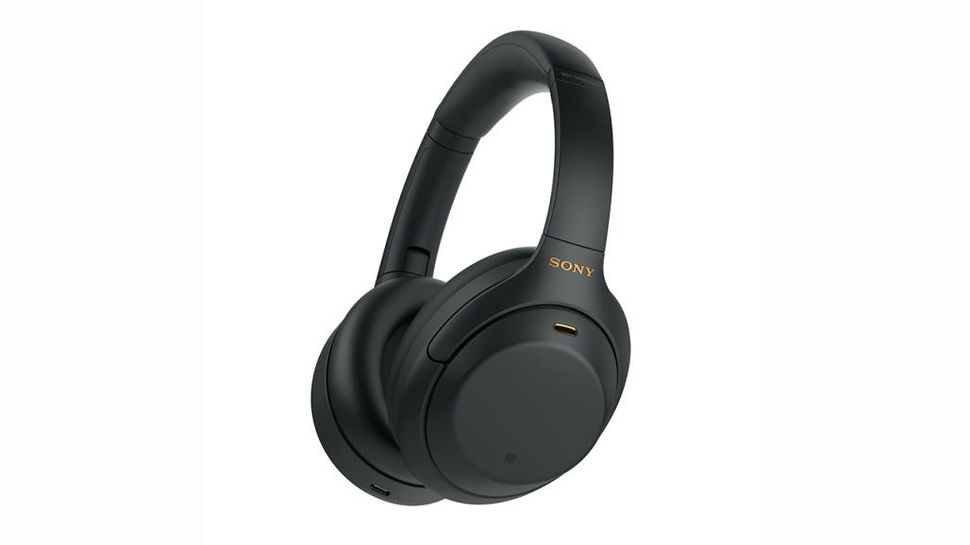 If you're looking for the very best headphones to buy, the Sony WH-1000XM4 deliver excellent noise-cancellation and surprising sound quality all in a lightweight, comfortable design.
While they don't look much different from their predecessors, the Sony WH-1000XM3, a number of new features including multipoint pairing, DSEE Extreme upscaling, conversational awareness and auto-play/pause using a built-in sensor all helped the WH-1000XM4 claim the title of best headphones in 2021, and now they're being discounted they're an even more attractive buy: their successors, the WH-1000XM5 (see below) are great, but the new headphones are also a lot more expensive.
The XM4s are brilliant all-rounders with great sound, support for Sony's 360 Reality Audio and impressive audio upscaling, and their exceptional noise cancellation that makes them ideal for studying in noisy communal areas.
Read more: Sony WH-1000XM4 Wireless Headphones review

It is possible to purchase a set of budget earbuds without sacrificing your listening experience – and eardrums – in the process. The JLab Go Air Pop is a terrific cheap option that makes it possible for discerning listeners to enjoy solid sound at a budget price.
The Air Pops don't just beat everything in their price range for sound; they punch way above their price tag, sounding far better than you'd expect for such a low price. Our testing of these wireless earbuds proved that vocals are relatively well handled through the mids, the bass is sensibly handled, and the soundstage is relatively expansive.
They might not beat flagship offerings from the likes of Sony, Apple, or Sennheiser, but they certainly outperform anything in their super-budget category for audio quality and features. They also come with reliable Bluetooth connectivity, killer battery life, lightweight earpieces, and a comfortable fit. Bargain!
Read the full review JLab Go Air Pop
---
These new Sonys would be at the top of our table if it weren't for the fact that right now the outgoing model, the WH-1000XM4, is substantially cheaper and does almost everything the newer Sonys do. These are better headphones, but at the moment the XM4s are the better buy.
In our Sony WH-1000XM5 review we said that the XM5s are "the best headphones in the world thanks to their class-leading noise-cancelling features and well-balanced audio". However, "a steeper price point and similar functionality to earlier models make the Sony WH-1000XM5 headphones an ever-so-slightly tougher sell than before."
The new design is more elegant and contains slightly smaller drivers than before, and while there's less wind distortion the trade-off is that they don't fold neatly like the previous model did. The noise cancelling is best-in-class, doing an excellent job of muting the higher pitched sounds that ANC headphones tend to find challenging, and sound quality is exemplary. Your co-workers or fellow commuters won't take a dislike to you either: these headphones don't leak as badly as some over-ears do.
The other headline feature here is battery life, which is now 10 hours longer: expect up to 40 hours with the ANC off and 30 with it on.
If you don't already have noise cancelling headphones, these are as good as it currently gets – but the older, cheaper model is almost as good and better value as a result.
Read more: Sony WH-1000XM5 review
---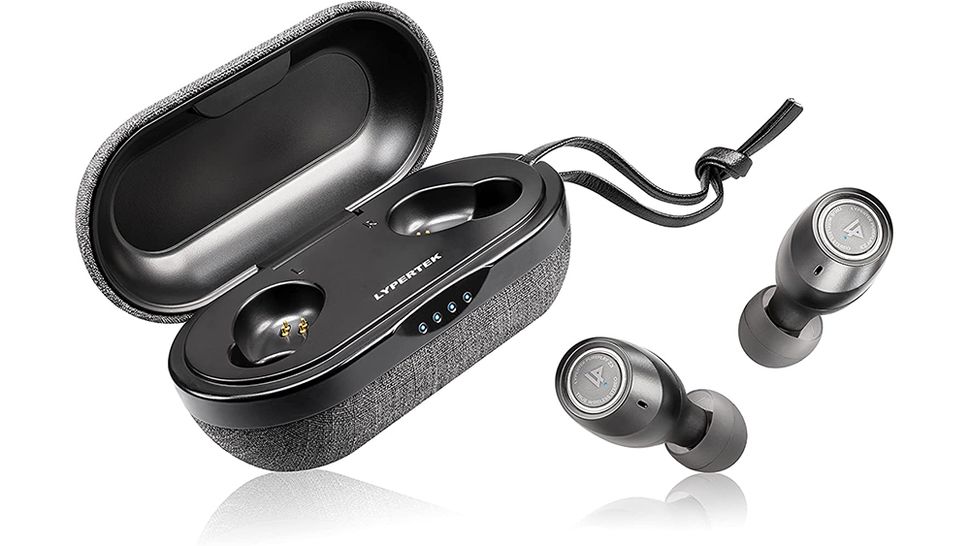 When we first reviewed the original Lypertek PurePlay Z3 true wireless earbuds (then known as the Lypertek Tevi), we were blown away. The Lypertek PurePlay Z3 2.0 true wireless earbuds are their successors. They're very similar to the originals, with a few key improvements, and yet still come in at the same affordable price point the originals did – $99 / £99.
This gets you everything we loved about the original PurePlay Z3 (detailed balanced sound, a whopping 80 hours total battery life from its petite USB-C charging case, and a comfortably fitting bud with physical buttons), and adds wireless charging, a powerful new LDX Audio mode, improved app functionality and a hear through ambient mode.
Our own issue is that app connectivity is patchy at best, and the ambient hear through mode is pretty much useless in comparison to the competition from the likes of Sony's noise cancelling WF-1000XM4.
Yet, with the price still so low, and nothing to detract from the quality standard the originals set out, with a few notable improvements, they remain must-have earbuds, more than a match for headphones two or three times the price.
Read more: Lypertek PurePlay Z3 2.0 review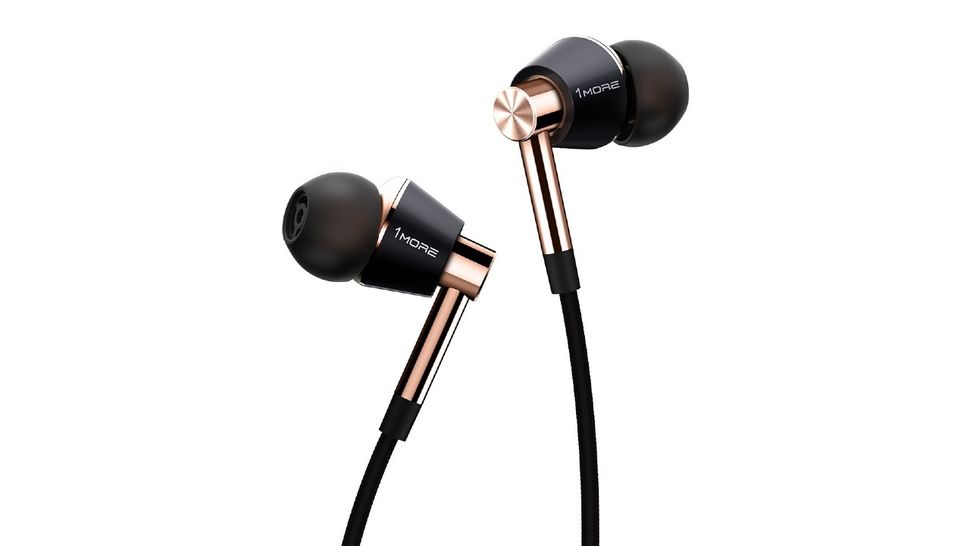 The 1MORE Triple Driver in-ear headphones provide an amazing level of audio quality for their price, and with a choice of silver or gold accents, they look really slick, too.
An inbuilt remote means you can subtly adjust your music playback without taking your phone out of your pocket (handy if you're sneakily listening to music during class), while triple-layered dynamic drivers mean your tunes should sound incredible.
These are a wired pair of headphones, so make sure your phone or MP3 player has a 3.5mm audio port – otherwise you may need to buy an adapter. Hate wires? Check out the best wireless earbuds for cable-free options.
Read more: 1More Triple Driver In-Ear Headphone review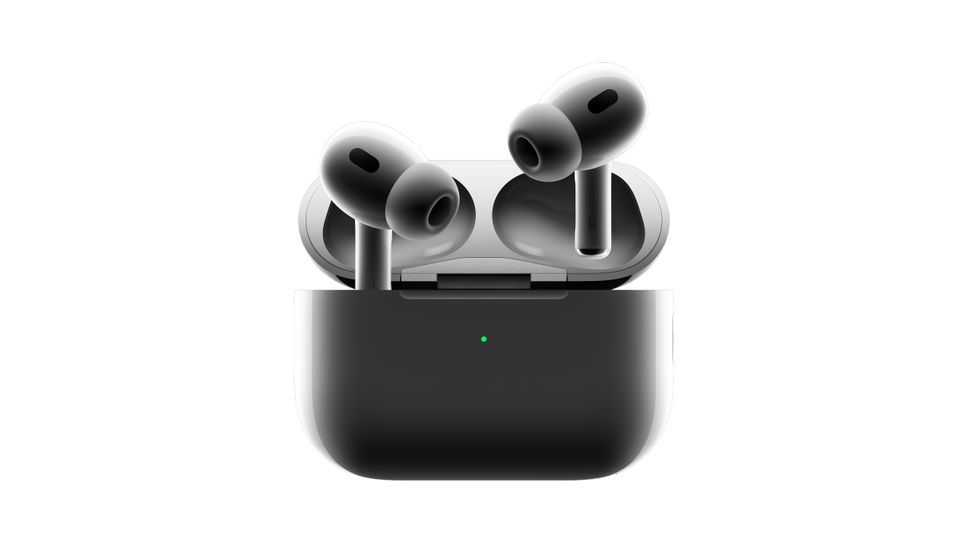 The Apple AirPods Pro 2 are excellent earbuds, offering improved audio performance and fantastic ANC in Apple's comfortable and familiar AirPods-esque design. But they're a much better choice if you have an iPhone – if you're an Android smartphone user, the notable cost might outweigh the audio quality and suite of available features.
The Pro 2 buds are a significant step up from the original AirPods Pro, which were good to begin with. Design changes are subtle, but audio performance is upgraded with new drivers and amplifiers – and the stems can now alter volume quickly (if you've just arrived in a lecture, say). During our testing, we rated the sound on offer from the Pro 2 as excellent – there's rich audio across genres and a wide and expansive soundstage.
ANC is also vastly improved and performs remarkably well, blocking out almost all external noises. Transparency mode is now more useful because it's adaptive, allowing you to have natural conversations (with classmates, say) even when you don't want to remove your buds.
Battery life has had a boost. You get 6 hours from the buds with ANC on, and 30 hours from the charging case, which is now IPX4 water resistant—withstanding light showers and sweating – and has a speaker, handy if you lose them as you can activate a 'Find My' request.
We still rate the original AirPods Pro if you can find them at a lower price, but the Pro 2 are solid contenders in the crown for the best earbuds. ANC is top-tier and, if you're an iPhone user, we'd even recommend the Pro 2 – if you can afford them.
Read the full review: Apple AirPods Pro 2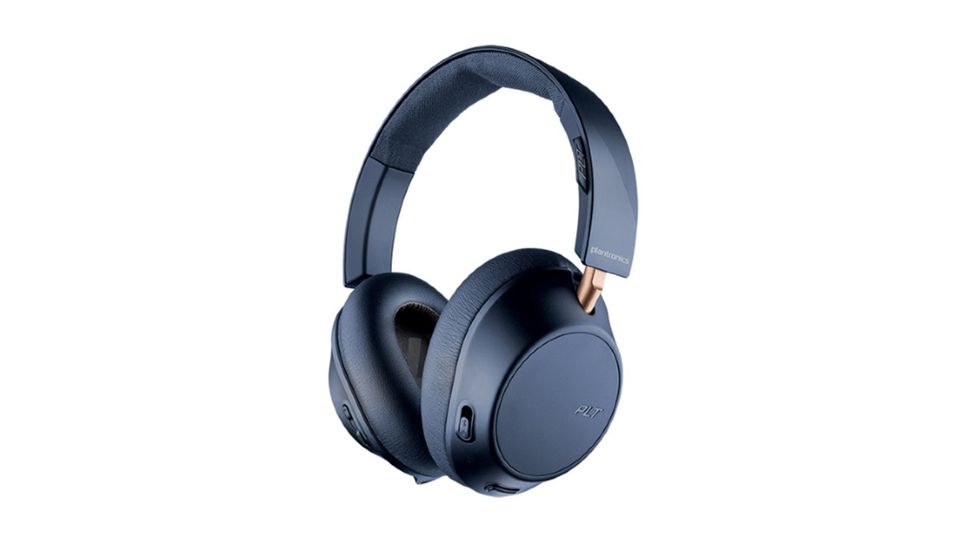 On a stricter budget? The Plantronics Backbeat Go 810 are a solidly dependable pair of noise-cancelling headphones.
For years, the Plantronics BackBeat Pro 2 were among our favorite wireless headphones because of their excellent sound, build quality and features. Unfortunately, they were also kind of expensive.
For a lot less, Plantronics now sells the brilliant BackBeat Go 810, which use less premium materials but sound nearly identical to its more expensive predecessor – and sport an equally chic design.
With that in mind, the BackBeat Go 810 are the best headphones if you want wireless connectivity and noise cancellation to block out your classmates without the high price tag.
Read more: Plantronics BackBeat Go 810 review
---
1More doesn't have the brand awareness of the big names in audio, but it's been quietly making good quality, good value headphones and earbuds for some time now. These, its first true wireless earbuds, are excellent alternatives to Apple's AirPods Pro. They're that good. They're a little bulkier than rivals but feel perfectly snug in your ears and deliver punchy bass, rich mids and crisp highs, and there's a tweakable EQ you can use to get the sound just-so.
You can expect to get about 5.5 hours of battery life with ANC on and eight with it off, and while the touch controls aren't the best they're perfectly adequate. If you'd like AirPods Pro-spec earbuds without the tell-tale white stems, these are a genuinely decent alternative and you'll likely pay much less for them too: the RRP is $170/£220 (around AU$383) but we're already seeing them on sale for considerably less (opens in new tab).
Read more: 1More Evo Review
---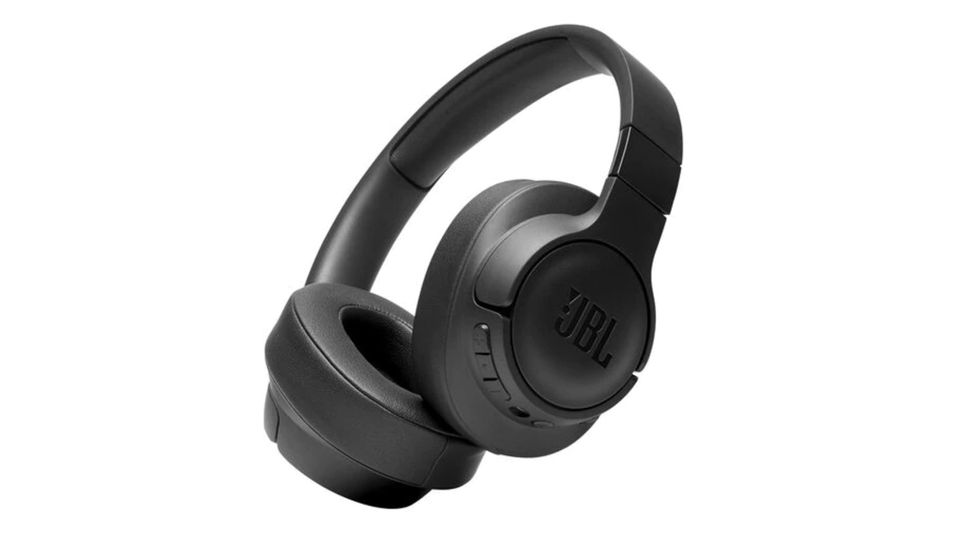 The JBL Tune 750BTNC are another pair of budget noise-cancelling headphones that make a great cheaper alternative to the Sony WH-1000XM4.
With a punchy, lively soundstage, these cans look as good as they sound, with a slick build and comfortable padded earcups.
Sure, there's no waterproofing, and you may miss out on a few extra smart features, but for the price, the Tune 750BTNC provide strong noise cancellation that can help you concentrate while studying.
Read more: JBL Tune 750BTNC review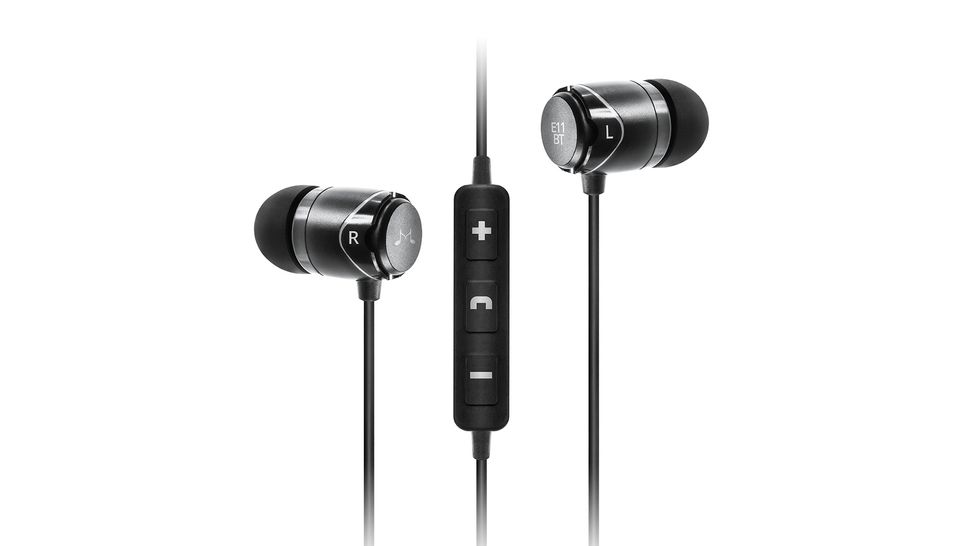 The SoundMagic E11BTs are an extremely capable pair of wireless in-ear earphones, and given their low price, it really is difficult to fault them – the audio quality is fantastic and they look very elegant thanks to their compact housings.
They're comfortable to wear thanks to ergonomically designed eartips and a flat neckband that won't irritate the back of your neck.
Thanks to an IPX4 waterproof rating, these earbuds are suitable for both studying and working out, and should be able to withstand a sweaty run as well as a spot of rain on the way to class.
Read the full review: SoundMAGIC E11BT
---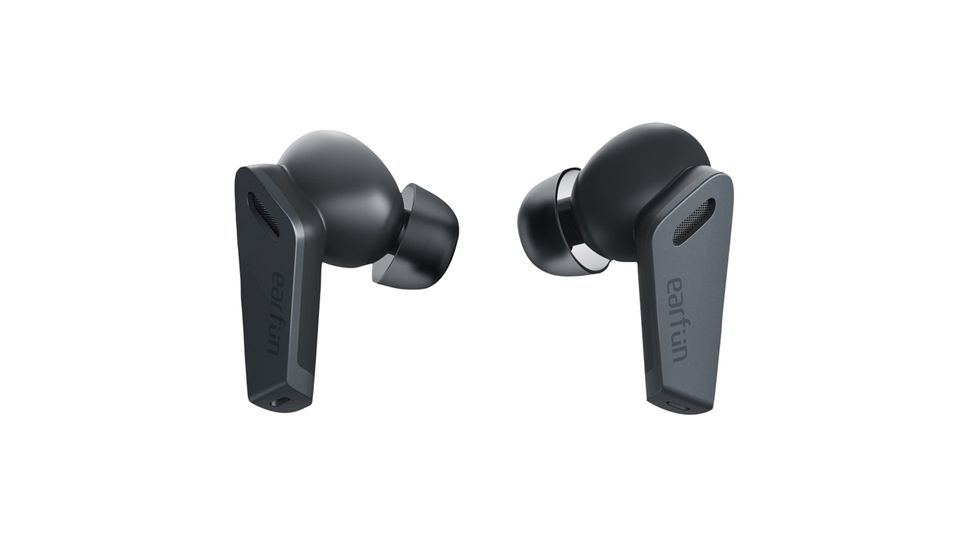 On their own merits, the Earfun Air Pro buds are accomplished, but against the competition at this price point they shine. Amid a sea of similarly priced efforts on Amazon, they stand out thanks to their superior design and excellent audio chops, and show a high level of competence in almost all other areas. If it weren't for slightly fiddly gesture controls and – in our experience at least – a slightly uncomfortable fit, these would immediately earn our wholehearted recommendation.
As it stands, these wireless earbuds are an excellent choice for most, offering a blend of useful features and strong performance that should make them popular with commuters in particular.
Read more: Earfun Air Pro review
---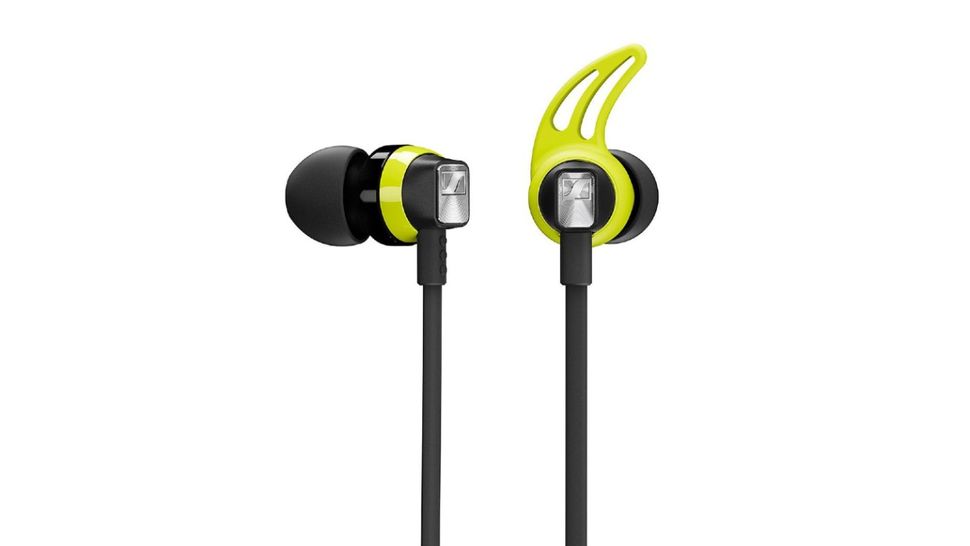 If the most important aspect of in-ear headphones for you is the audio quality, these budget wireless earbuds from Sennheiser could be a fantastic choice.
With a lively, bass-heavy presentation, and a comfortable fit, the Sennheiser CX Sport Bluetooth earbuds can really bolster your workout through sound quality alone.
With runners in mind, the CX Sports have an IPX4 splash-proof rating. This means they should be able to withstand a sweaty workout session (but you probably shouldn't take them into the shower with you post-workout).
They have a battery life of six hours, which means they'll last you all day, whether you're wearing them on your commute or taking them out for a jog – and their budget-friendly price won't break the bank.
Read more: Sennheiser CX Sport Wireless earphones review

The Shokz OpenRun (originally called the AfterShokz Aeropex before the company rebranded itself in December 2021) is a flagship headset that offers an impressively small and light design, plus a slight step up in sound quality over rival bone conduction headphones.
They're 30% smaller and 13% lighter than the company's Trekz Air headphones, and they have an IP67 water-resistance rating so they're an excellent option for exercise and use in the rain.
Despite their slender frame, they include two physical buttons to control volume, and the move to a proprietary charging setup helps them achieve that improved water-resistance rating. Dual noise-cancelling mics are available for those times you need to take calls, too.
On the sound front, Shokz has adjusted its approach to delivering audio to your ears to improve bass performance and offer less vibration and sound leakage than the brand's other headphones.
The improvements in bass and clarity are slight but noticeable, and with an improved eight hours of battery life and the same quick-charge support as the Trekz Air, the OpenRun are still some of the best bone conduction headphones around.
Read our full Shokz OpenRun review
Student headphones deals